How many times has it happened that you wanted to create a section of the website exactly similar to another website? Pretty often, right? Till now, this was a cumbersome task and required a lot of effort. But no more.
PowerPack Addons for Elementor brings you the Magic Wand Functionality using which you can copy a section/widget of your website and paste it on a completely different website. Yes, it's that easy. Simple copy and paste. The only requirement for using the Magic Wand functionality is you should have PowerPack Elements installed on both the websites (the website from which you want to copy a section and the website on which you want to paste it).
The best part about Magic Wand feature is you can copy/paste the sections/widget without losing the styling of any element.
Here's a guide on how to use Magic Wand Functionality of PowerPack Add-ons for Elementor?
Required Plugins: Elementor & PowerPack Add-ons for Elementor
Open a Page with Elementor#
Open the website from which you want to copy a section to another website. Next, open the page from which you want to copy a section/widget. You can open the page by going to Dashboard >> Pages >> All Pages.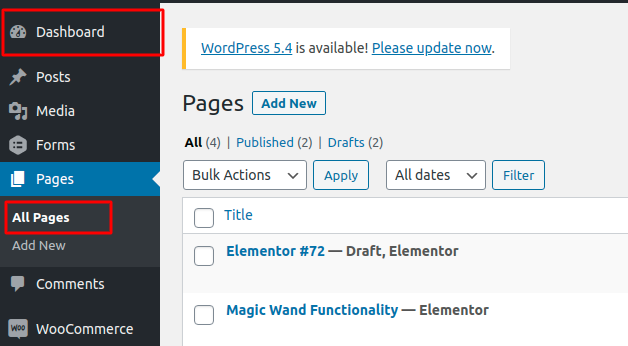 Right Click on the Section which you want to Copy#
Once you've opened your desired page with Elementor, right click on any section which you want to copy to another website.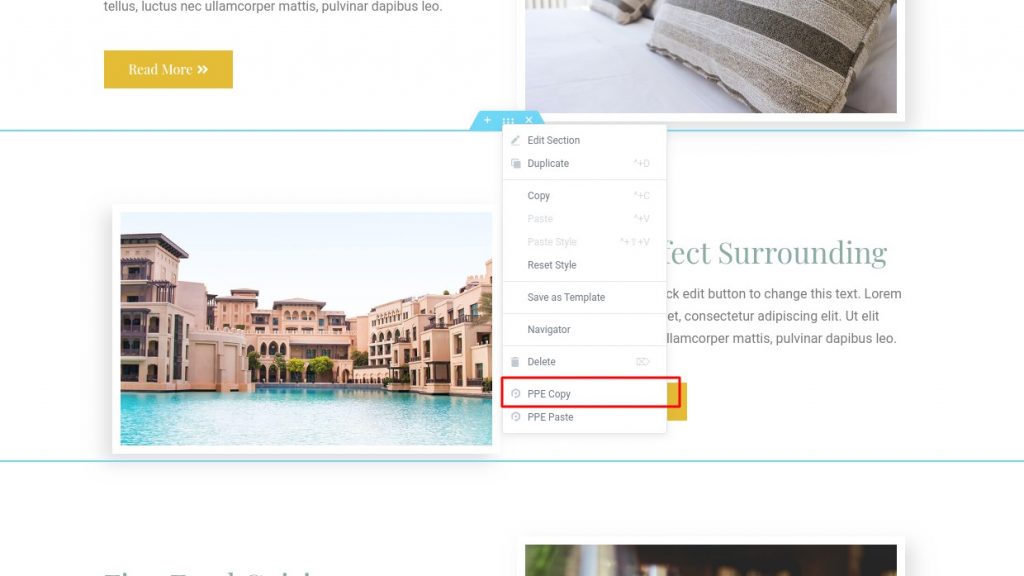 Click on PPE Copy#
You'll see a option named as "PPE Copy". Click on it to copy the whole section of the webpage.
Head Over to Second Website#
Open a new website or a webpage where you want to paste the copied section.
Right Click & Select PPE Paste#
Once you've opened the page, right click on the section and choose "PPE Paste"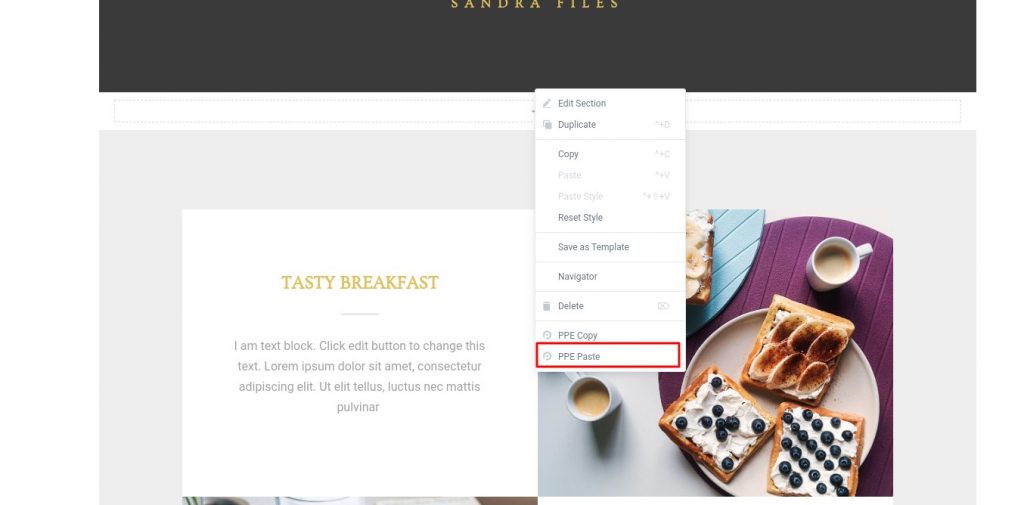 That's it! Now, you'll see the section which you copied from the first website here on the second website with all the styling and customizations. You can further edit the section's design if you want to do so.