Present a complete overview and hierarchy of your WordPress website with the Elementor Sitemap widget of PowerPack Addons.
Show a Complete Site Overview With
Sitemap Widget
Enhance your site navigation experience by creating a sitemap page for your websites. Elementor Sitemap widget maps all your sites' pages, categories, posts, etc. It provides visitors a complete overview of the site and makes it easy for them to find out what they are looking for.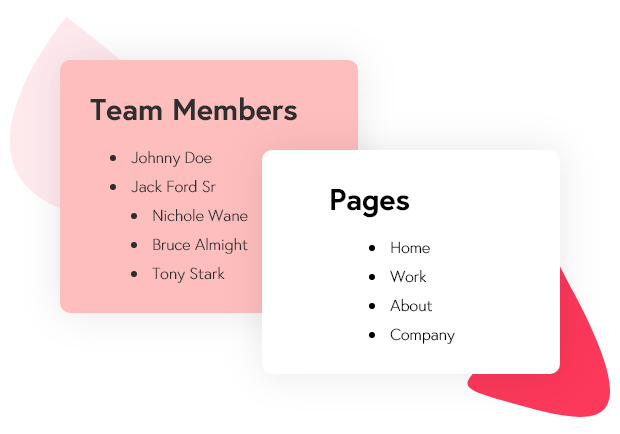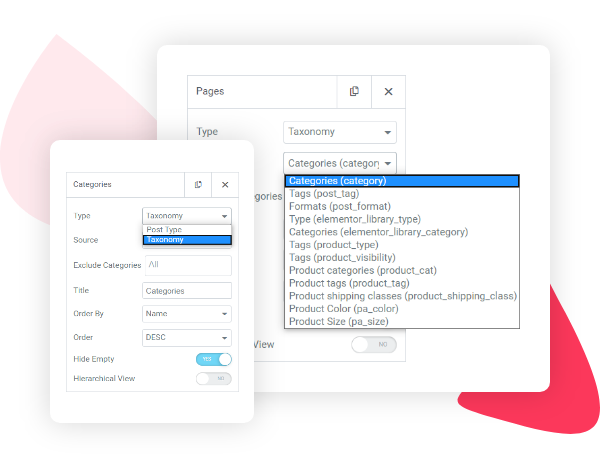 Elementor Sitemap widget by PowerPack Addons is loaded with advanced customization options that give you complete control over the links displayed. It gives you the flexibility to select between Post Type & Taxonomy.
Choosing a Post Type provides you with four options to create a sitemap. You can include Posts, Pages, Media & Templates. The Taxonomy type gives you the option to display default or custom taxonomy terms.
Get Full Control Over Content Hierarchy
Sitemap widget lets you decide the content hierarchy of the sitemap page. You get the flexibility to set content ordering formats and parameters. Moreover, you can also include/exclude items as per your preference.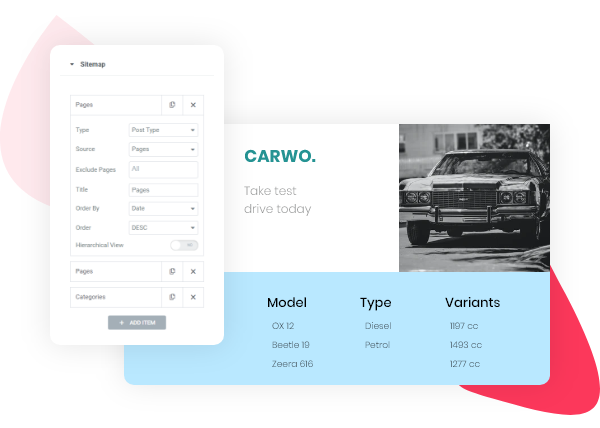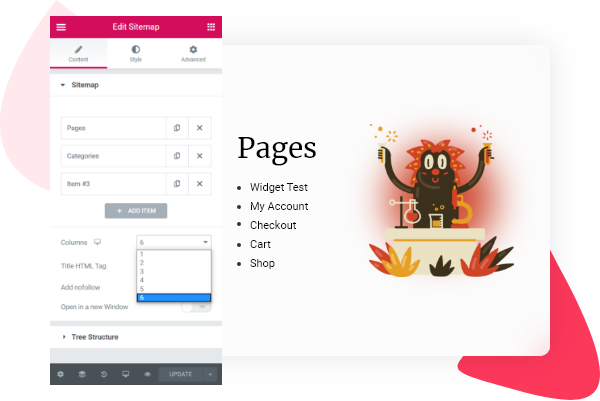 Easy Layout Customization
Build a custom layout for your sitemap page. Choose the number of columns, add multiple list item blocks and easily adjust the spacing between them.
Display Content in Organized Tree Structure
Enable Tree Structure Feature of sitemap widget to display your website content in an organized hierarchical view. This allows you to hide the child items under the parent item.
It can be beneficial if your website tends to have an extensive parent-child relationship for the links.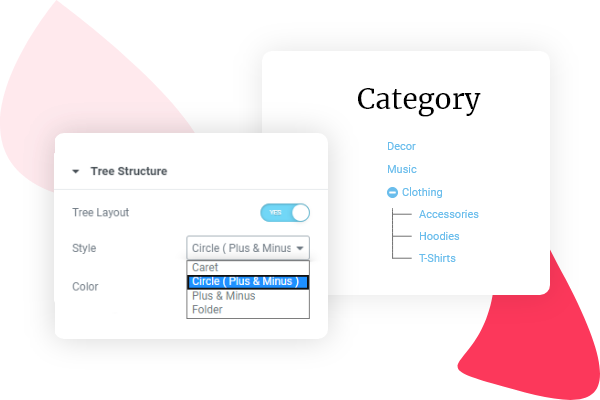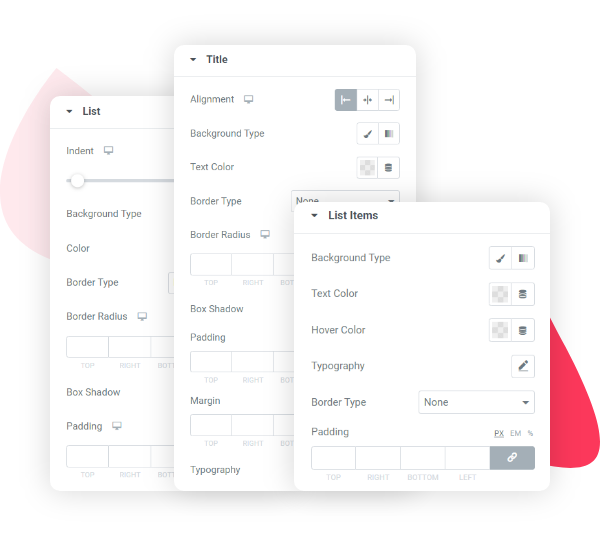 Styling options of the Sitemap widget enable you to design a sitemap page that perfectly matches your brand and website. It lets you style every single aspect of the page.