Display your blog post beautifully and create impressive blog layouts with the Elementor Posts Widget by PowerPack.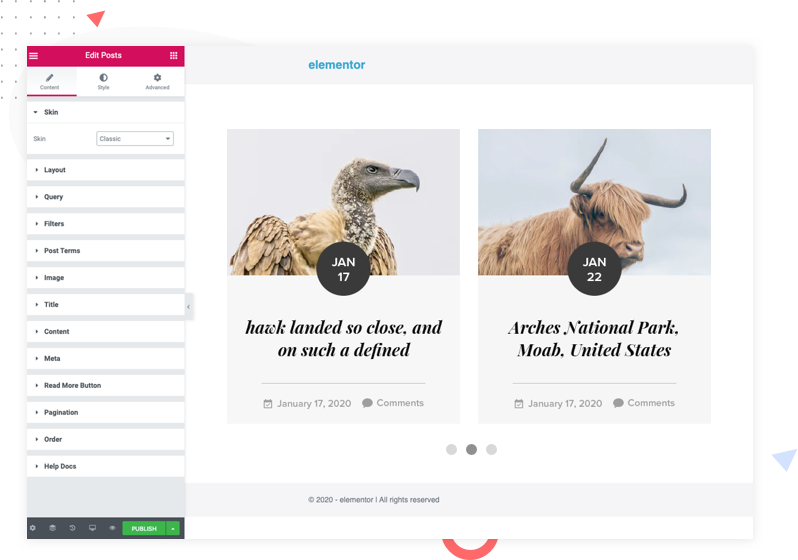 Attractive Blog Post Layout with Elementor Posts Widget
With the Elementor Post Widget, you can create impressive blog layouts and can customize your display of posts the way you want using the Elementor editor.
First Ever Elementor Posts Widget
with Integrated Live Search
Pre-built Skins to Help you Get Started
Choose the skin type that suits your website looks. PowerPack Elementor posts widget comes with multiple skin types that you can use to create an awesome blog pages. You can choose from Classic, Card, Creative, Event, News, Overlap, and Portfolio.  
Create your Custom Loop Skin
Elementor Post Widget by PowerPack offers you the option to use any saved template or Elementor widget to be used as a custom skin for the blog posts. So, you can now design the layout with any Elementor widget and use it as a base skin with the Posts Widget. 
"Saved Template" feature is your life-saver for creating custom layouts!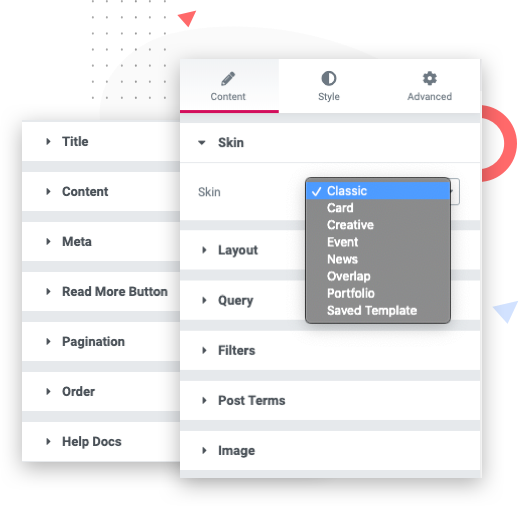 Masonry Layout
with Elementor Posts Widget
All
Accessories
Delfina
Duplo Sofa
Leather Bags
Life
Luxurious Sofas
Random
Shopping Bags
Sofas
Travel
Watches
Wing Chairs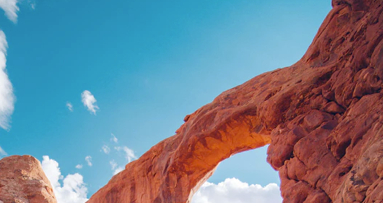 At accusamus rerum temporibus ea nostrum. Sequi assumenda provident fugit quas et minima. Esse ipsa quibusdam mollitia Dolorem reprehenderit molestias eligendi suscipit. Ipsum hic et...
Display Blogs in a Stylish Carousel Layout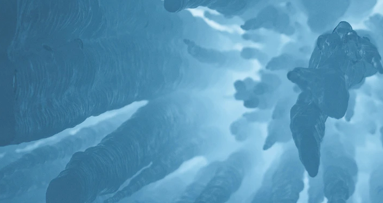 Quia ut numquam aut. Asperiores ad blanditiis totam omnis dolorem. non aspernatur praesentium eveniet illum amet. Ut aliquam quidem autem explicabo sit. Ipsam sunt non in...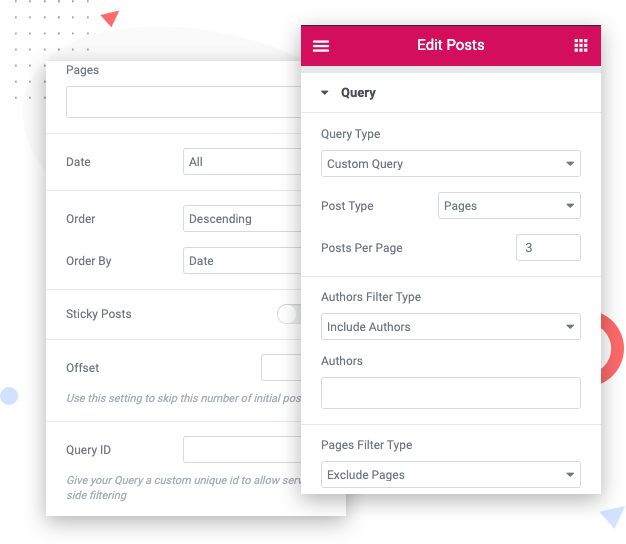 Display Custom Post Type with Elementor Posts Widget
PowerPack post widget for elementor gives you the flexibility to display a post with custom-defined parameters such as custom post type, custom category, custom author, etc.
Post Filters & Pagination Feature for Blogs
Add filters and enable pagination to improve user experience on your website blog page. PowerPack Post Widget gives you the flexibility to choose the type of pagination and set filters based on categories and tags.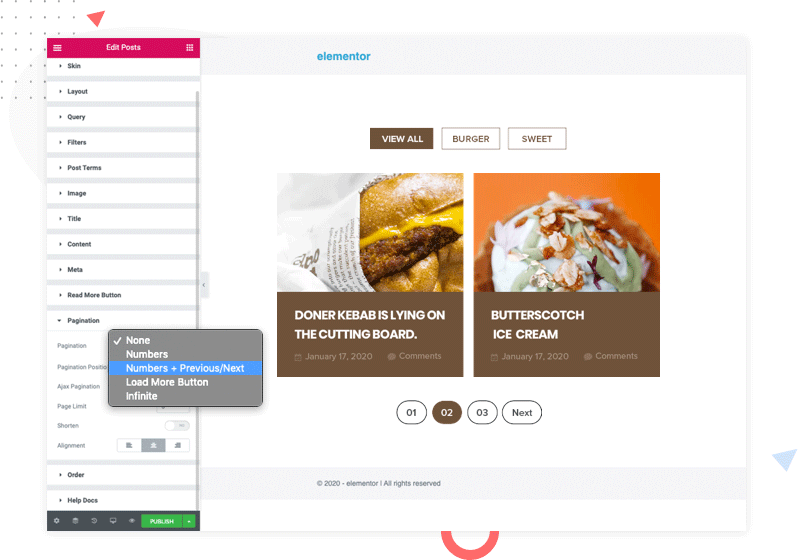 Frequently Asked Questions
Posts Widget For Elementor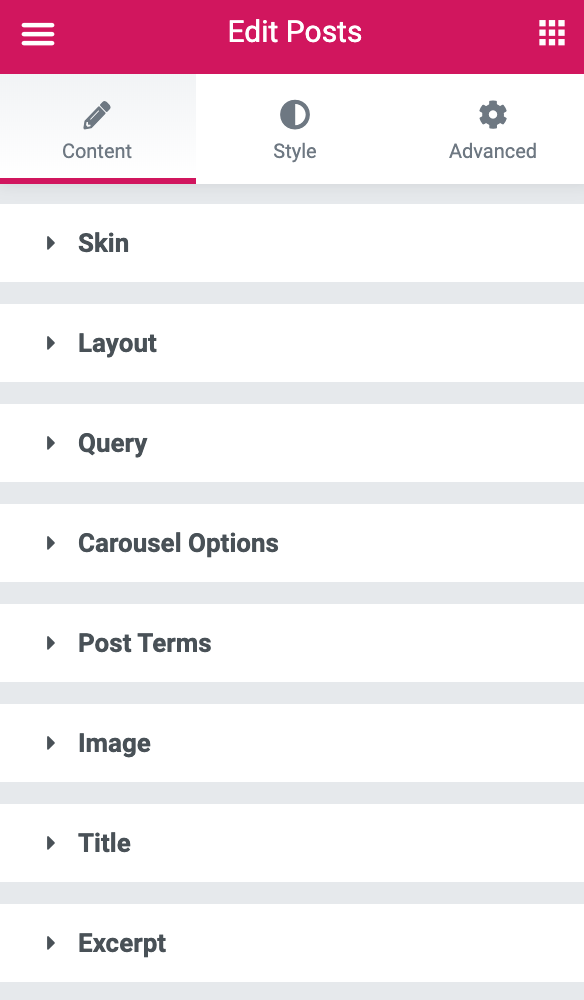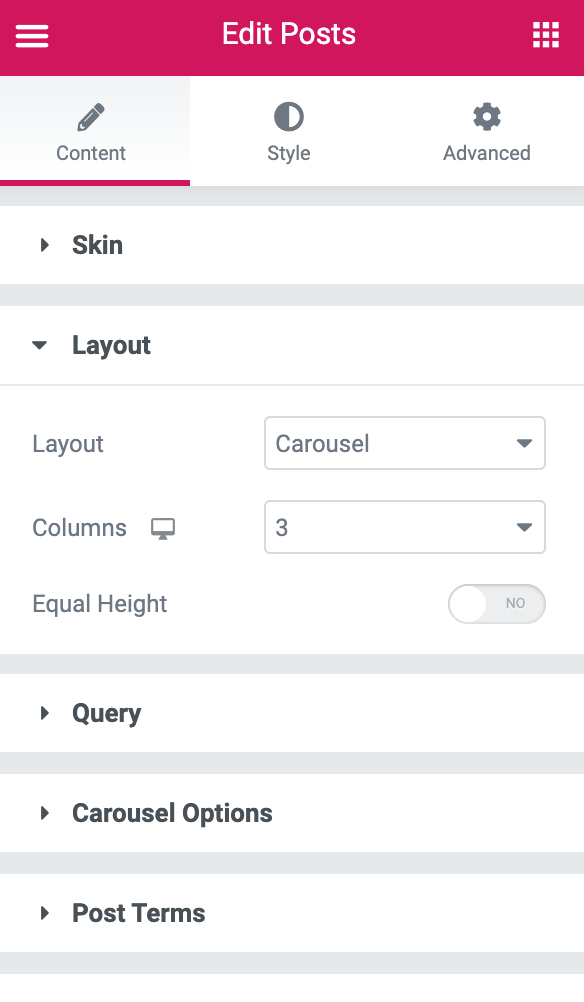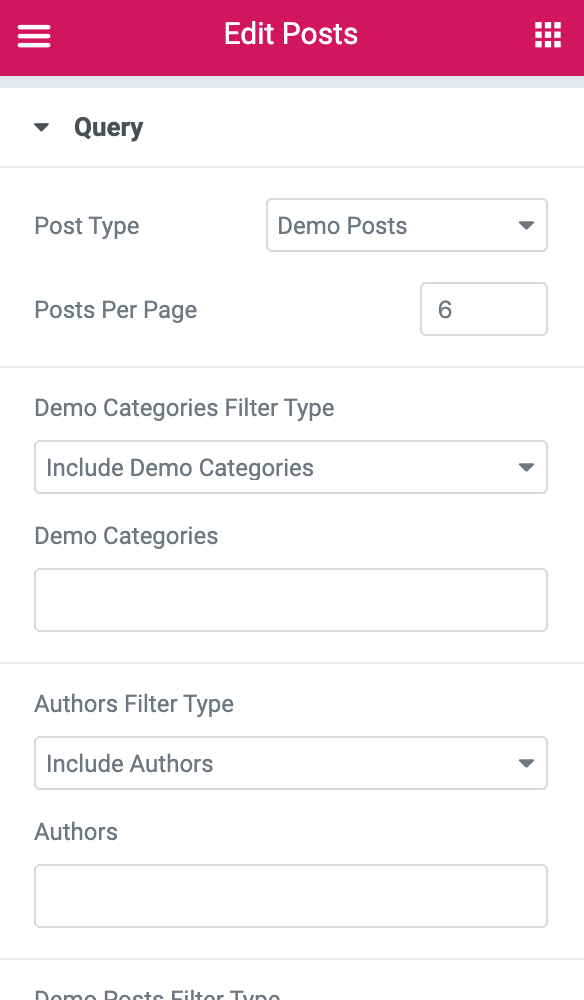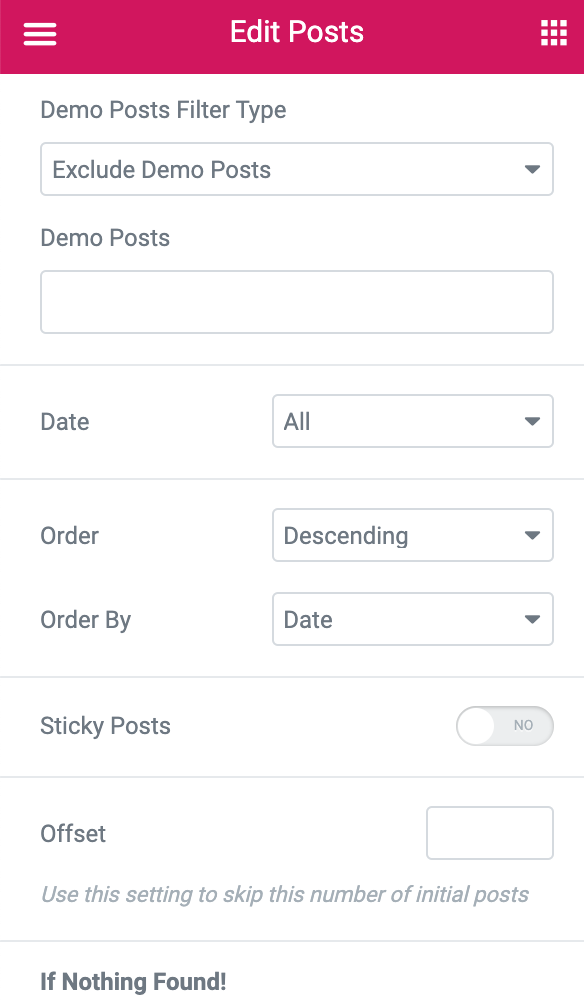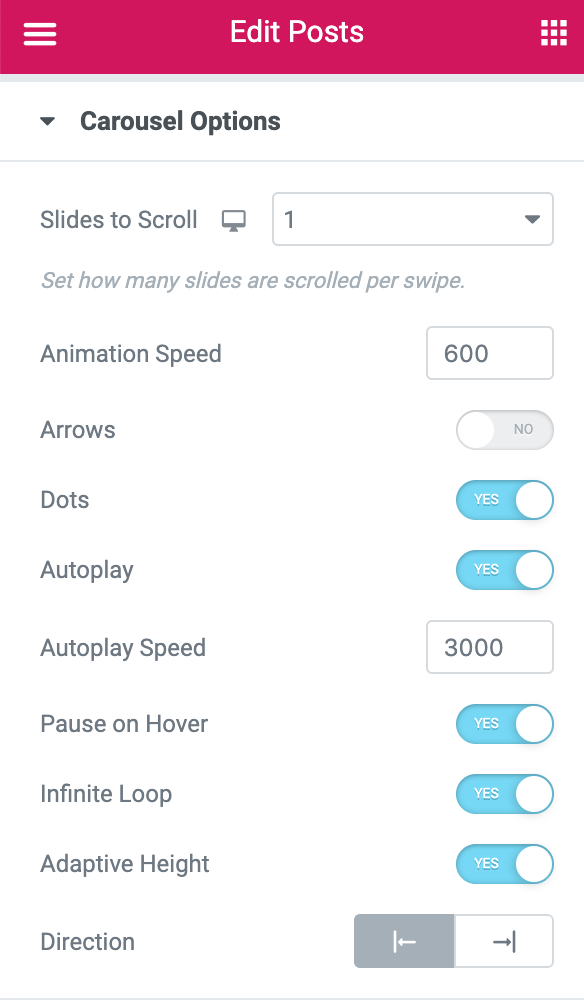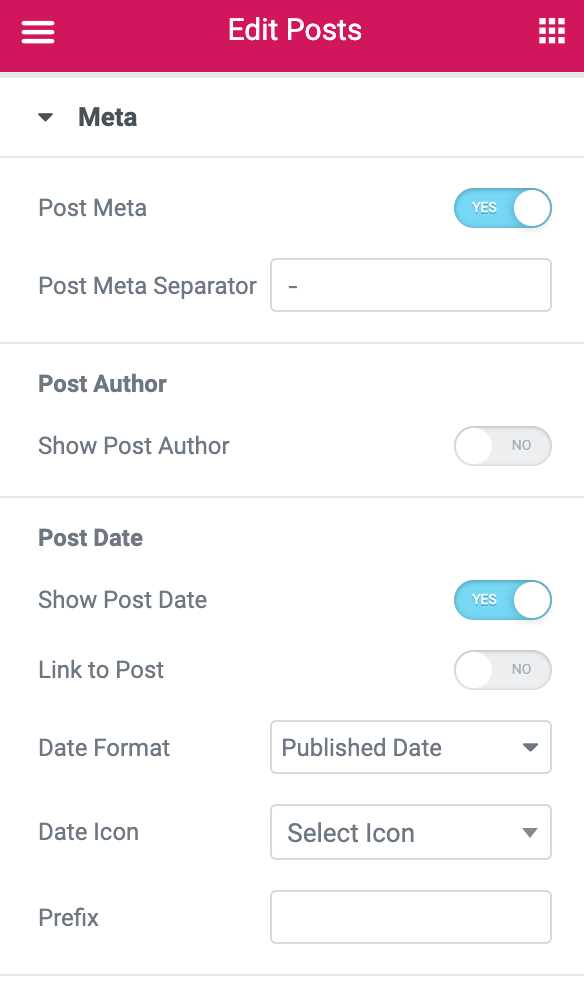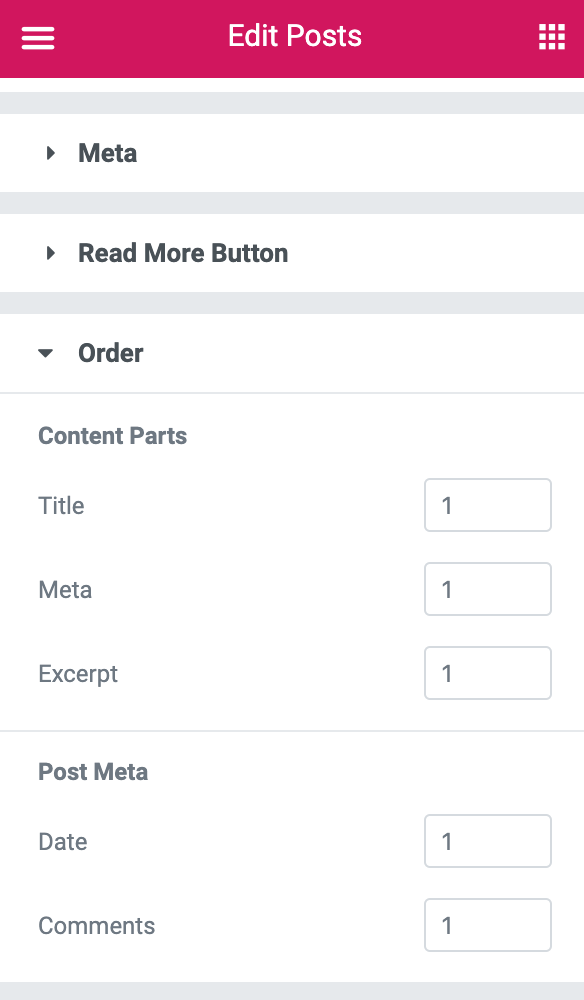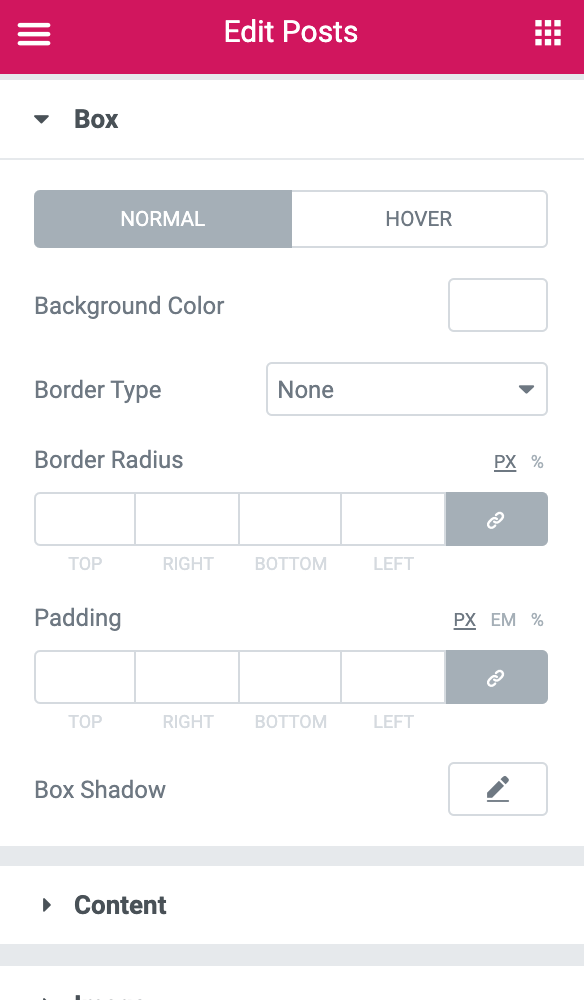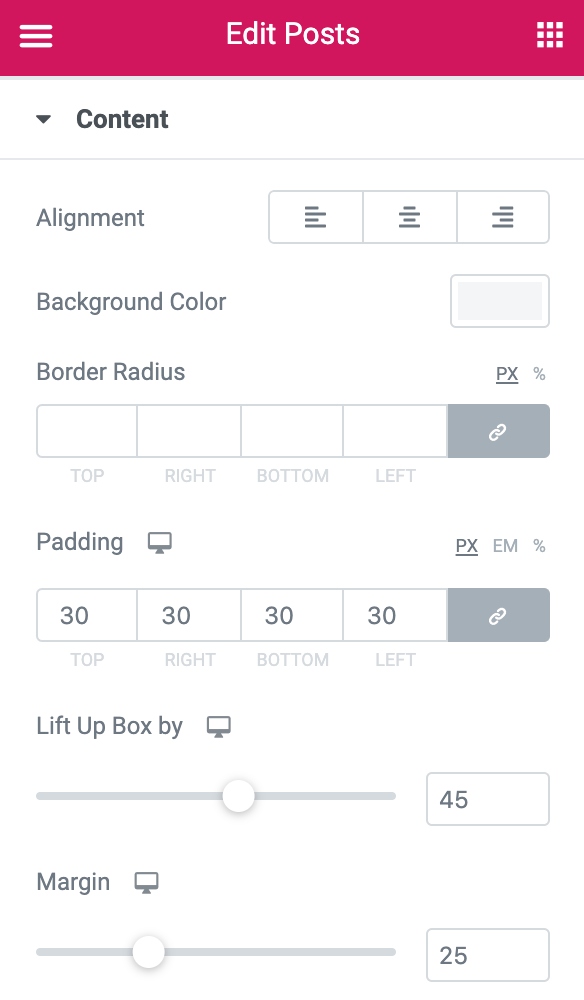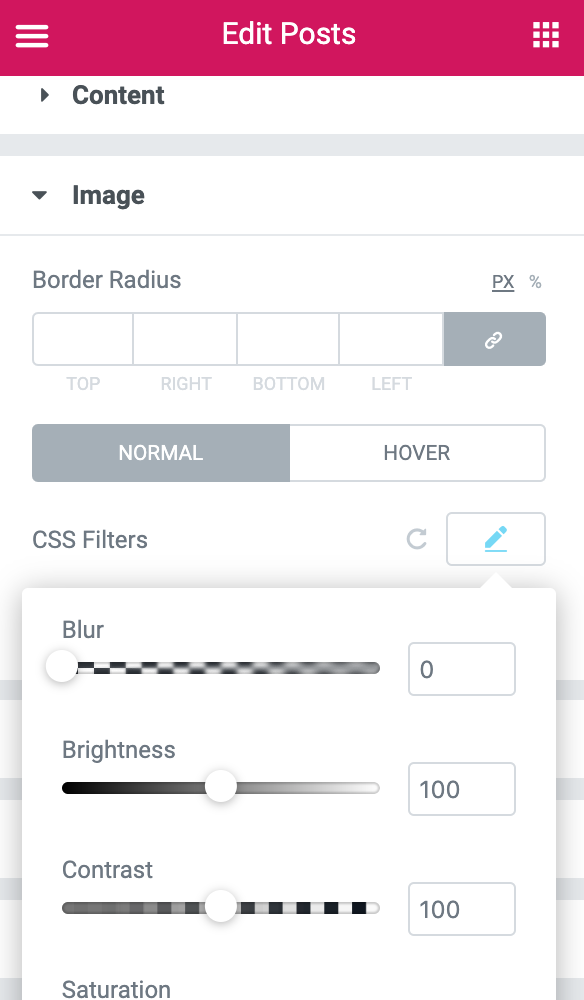 Control the Overall Look of the Posts Grid with Elementor Posts Widget
PowerPack Post widget loaded with innumerable customization options that give you full control over the content, look, alignment, and style property of the posts