Divider Widget For Elementor
Divide your page section with a stylish divider/separator and create a professional-looking web page design with the Elementor Divider Widget by PowerPack.
Get Creative With Multiple Divider Types
Don't just add blank spaces between your page sections. Add sectin dividers to create beautiful & professional-looking web pages. With the Divider Widget of PowerPack Addons for Elementor, you get four stylish divider types that you can use to fill black space between your page sections.
You can add Icon Dividers, Text Dividers, Image Dividers, or you can simply use Plain Dividers on your WordPress websites. 
Plain Dividers - Vertical
Plain Dividers - Horizontal
Choose From 4 Different Divider Styles
To style divider types, we have included four different shape divider types . You can choose a Solid, Dashed, Double, or Dotted style as per your preferences.
Create Professional Looking Web Page Designs With Divider Widget
Complete Control Over Alignment
Get complete control over divider alignment. Place it Top, Bottom, or Centre of your page easily. If you're searching for an easy-to-use separator plugin for Elementor, PowerPack Divider Widget is the best option for you.
Plain Dividers - Horizontal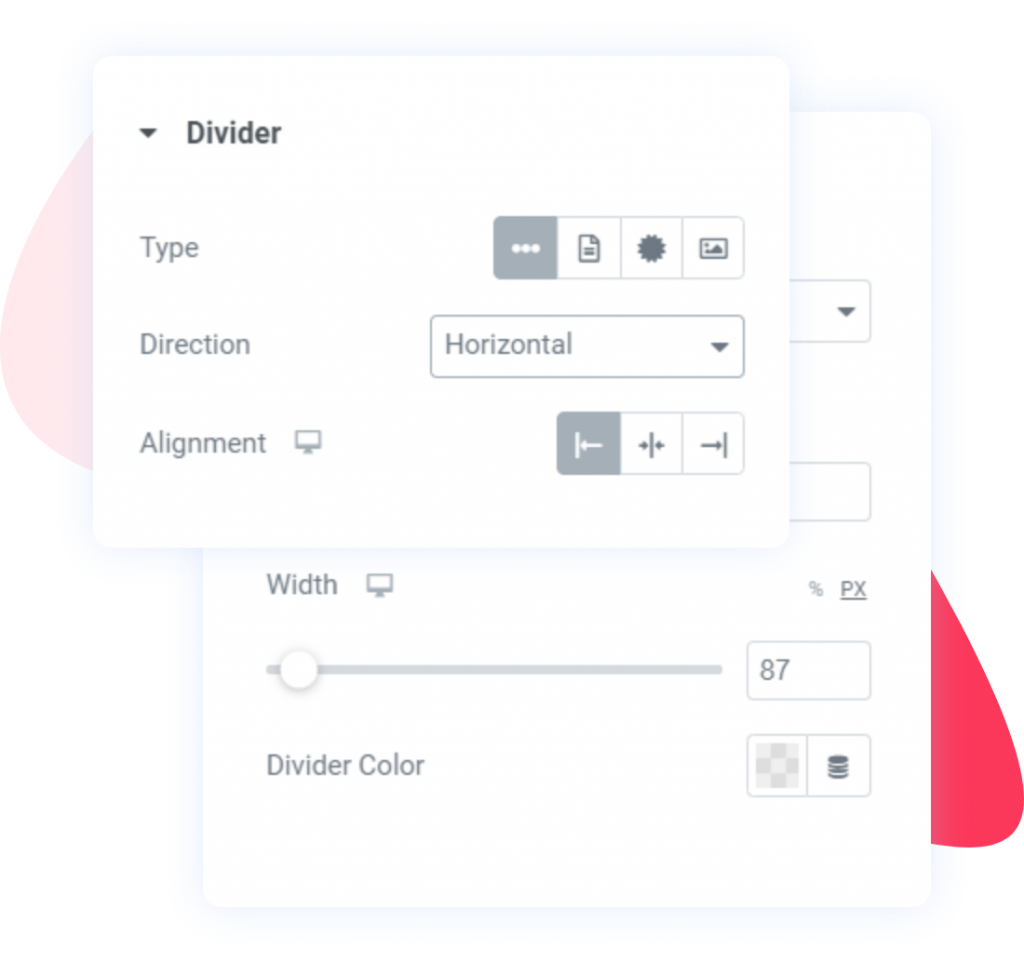 Extensive Styling Options To Match Dividers With Your Website Design & Look
Like other page content, dividers also play an essential role and can't be ignored in terms of style, color, and design. With the Divider Widget of PowerPack Addons you can style every element of the divider in and out.