Partner & Client Logo Showcase.
Create a carousel to flaunt your client or partner logos.
Create Beautiful Logo Carousels
Flaunt logos of your clients/partners/sponsors in a beautiful carousel layout. Creating a logo carousel is super easy with PowerPack, you need to upload logo images of your respective partner/clients, and you are done in just a few clicks.
Multiple Carousel Effects
Getting bored with the simple slide carousel effect? Worry Not! Add enticing effects to logo carousels & make it visually appealing for your visitors. Logo carousel widget offers four subtle effects; using these effects, you can create exciting carousel styles on your elementor websites.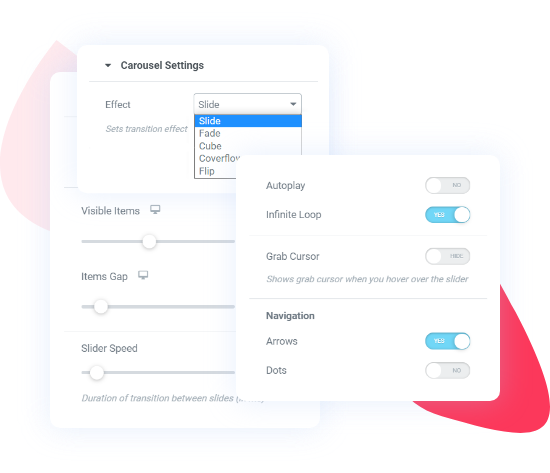 Advanced Customization Options
We understand the need for flexible customization options in website design. It is necessary to pay attention to the styling property of every single element. It matters! So, keeping this in mind, we have added customization & styling options to style every single aspect of a carousel.
Not just styling features, we have also embed controls for spacing, alignment, and slide carousel. These controls let you define carousel speed, the spacing between elements, enable/disable infinite loop, autoplay, etc.
Different Styles for Pagination
Elementor Logo Carousel widget offers different pagination styles for the carousel. Either you can choose Dot navigation or Fraction navigation, and later style it to blend with other elements design.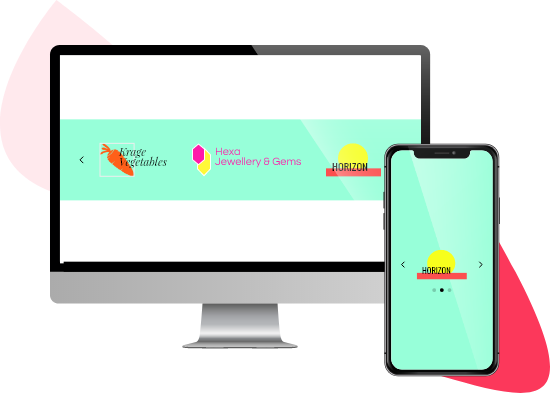 Responsive & Easy-To-Use Logo Carousel Widget
No matter which type of device you use. Be it a small screen mobile device or a big-screen laptop. Our widget works flawlessly on any device.
You can easily customize the styling for all device sizes and create accessible carousels.
Typography, Color, Background & Images
Alter typography, color, background, and images easily.