Video Gallery Widget for Elementor​
Create a beautiful Video Gallery on your WordPress website with the Elementor video gallery widget by PowerPack Addons.
Key Features of Video Gallery Widget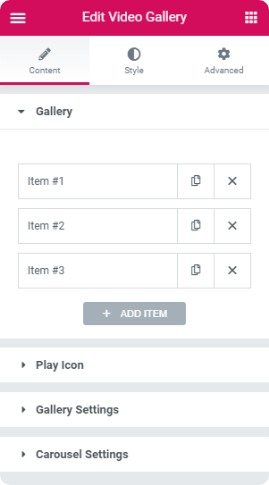 Blazing Fast Video Gallery Widget
Adding a video to the page usually impacts the loading time. But, with the new Video Gallery widget of PowerPack Addons, you can add as many videos as you like. The video gallery widget loads only essential data initially. Other scripts are loaded only when the user plays a video.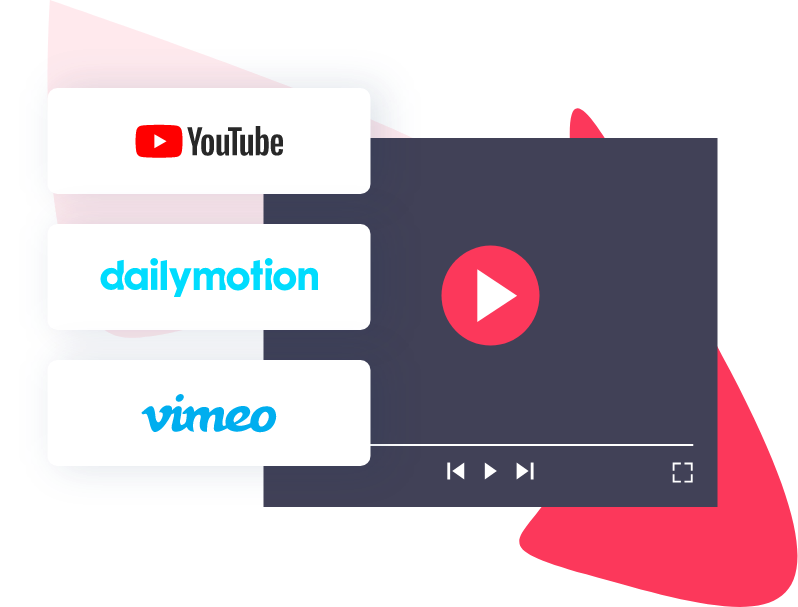 Mix and Match Multiple Videos from Multiple Sources
Video Gallery widget supports multiple media sources. You can easily create a gallery of videos on WordPress from multiple sources such as YouTube, Dailymotion, and Vimeo.
Create a Video Grid or Display a Carousel, It's easy!
Elementor Video Gallery widget offers stylish carousel and grid layouts for showcasing and creating video portfolios on your websites.
Create a Filterable Video Gallery
Do you want to display a lot of videos? Make it easy for users to navigate the videos using "Filters." With the Video Gallery Widget, you can organize your videos in different sets/categories and display these as filters. This is a great solution for setting up a portfolio or showcase on your website. No more need to install additional plugins for multiple functionalities!
Play Videos in Lightbox or Inline
Offer a full-screen video view to your website visitors with a beautiful lightbox presentation. Or you can play the videos inline. This is a perfect way to showcase promo videos, explainer videos, etc.
Custom Play Button Icon and Styling Options
Get rid of the plain and simple looking play button. The video gallery widget lets you customize the default play button or allows you to add an impressive image icon to the play button of the videos.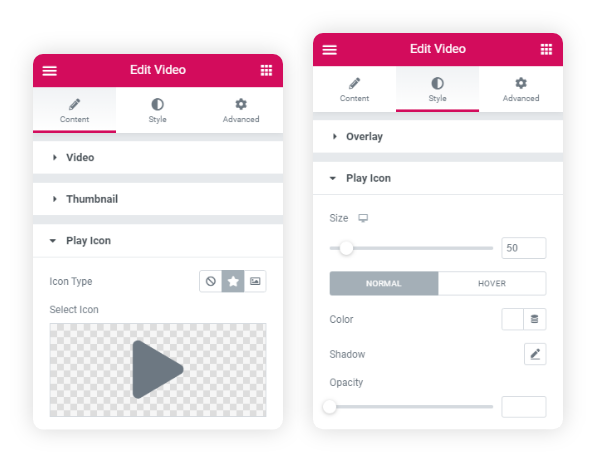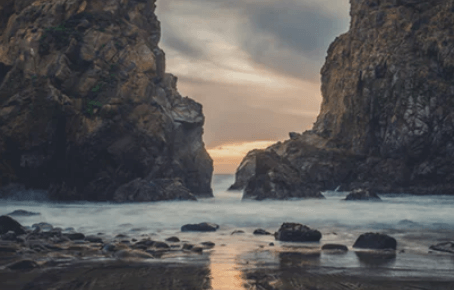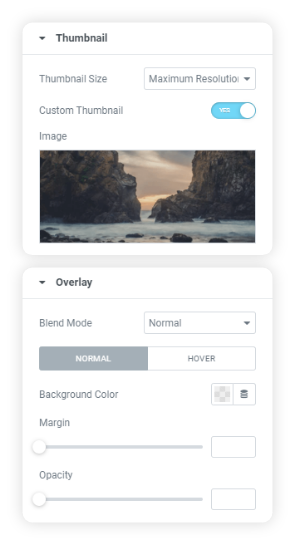 Thumbnail Image and Overlay Styling
Don't want to display the default thumbnail from the video source? We have got you covered. Use a custom thumbnail image that blends with your website's design. Put an attractive cover image for the videos to grab your viewer's attention. With PowerPack Video gallery widget you can either upload a custom cover image or can select a frame from the video itself.
Extensive Styling options
Video Gallery widget provides extensive styling options for all the elements. So, you can create a gallery or a carousel that blends in perfectly with your website's theme.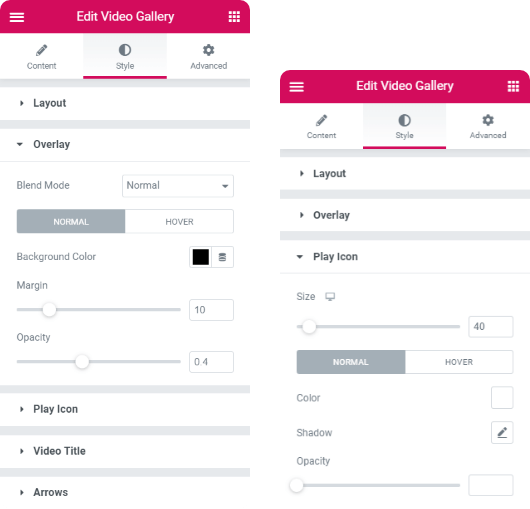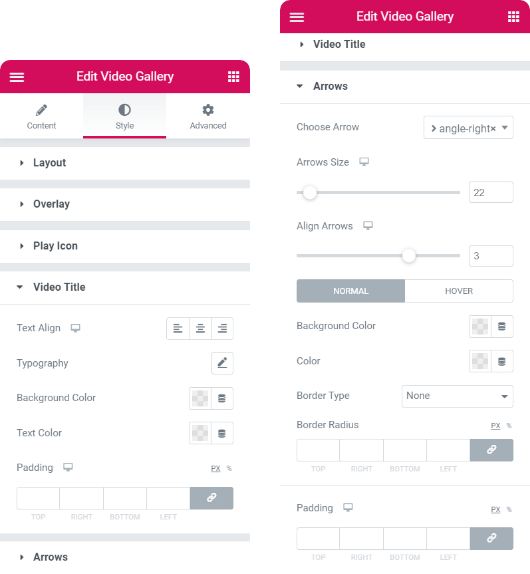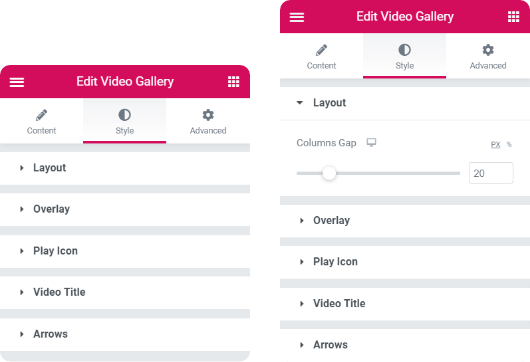 More Features of Elementor Video Gallery Widget
Create mobile responsive video galleries with all the functional features of video Gallery Widget of PowerPack.
Set the right color & typography
for each element of
the video gallery.
Get your video galleries to draw extra attention by incorporating
hover effects