Review Box Widget
For Elementor

Showcase reviews in a gorgeous review box with a Review Box Widget for Elementor by PowerPack Addons.
This Widget comes with multiple styling options allowing you to customize every aspect of the Review Box i.e., Title, Description, Summary Etc.
You can choose from the Stars, Percentages, and Numbers for showcasing ratings.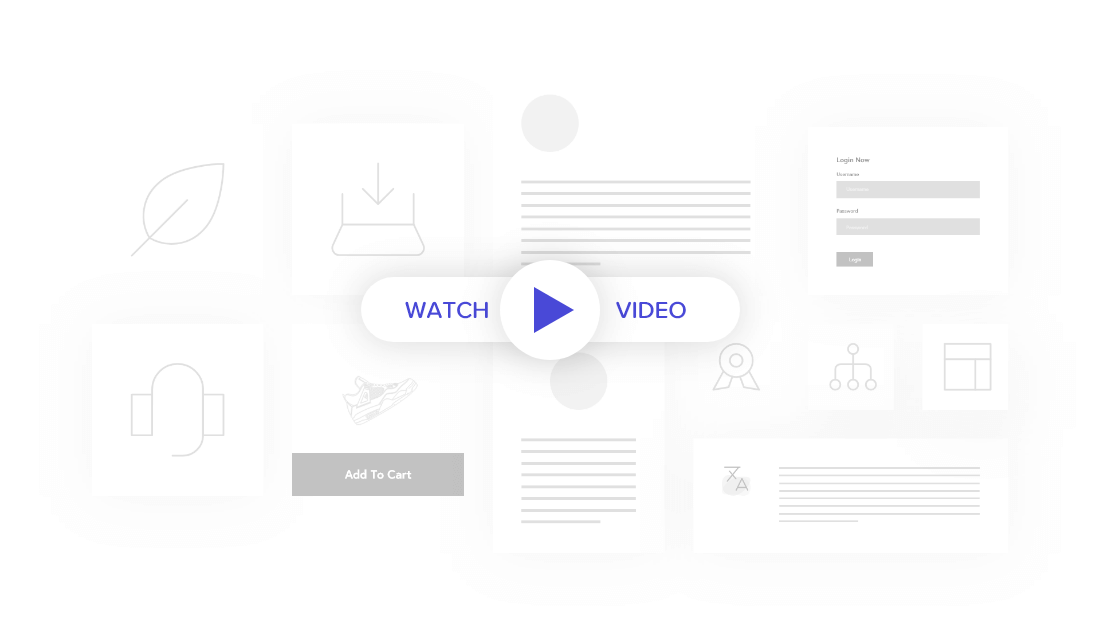 Types
Multiple Review Types​
Choose from Star Rating, Percentage and Numbers for beautifully showcasing your product ratings.


Heaven Like No Other
These heavenly brownies are pure chocolate overload, featuring a fudge center, slightly crusty top and layers of decadence. It doesn't get better than this.
Taste

Chcolicious

Value for Money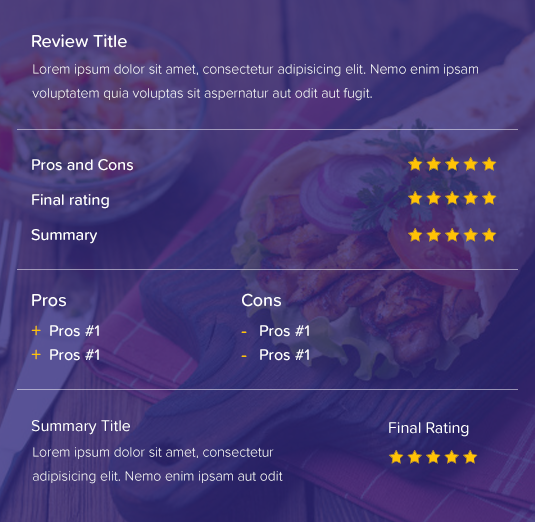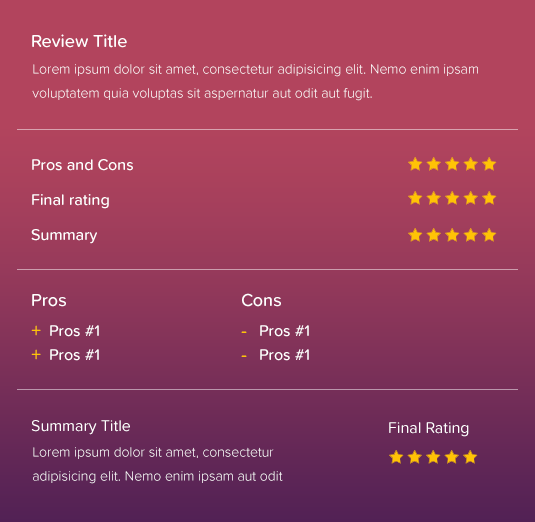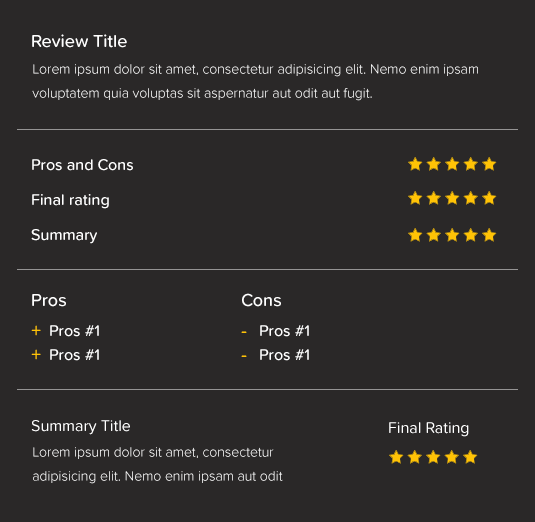 Styling
Various Customization
Options
Review Box Widget of PowerPack Addons comes with multiple styling options. You can choose a custom background: Solid, Gradient, or Image for the background of the Review Box.
Customize Background Type & Color.
Custom Typography option for all the elements of the Review Box.
Multiple styling options for each review type.
Features
Showcase Ratings in a Progress Bar
With this feature, you can showcase product ratings in a ravishing Progress Bar Box on WordPress. 
Gives the flexibility to choose Text Position: You can select text position over or above the progress bar.
Adjust Bar Thickness as per your preference.
Choose Custom Background Type & Color.
Features
Showcase Review with Image​
With this feature, you can display reviews with an attractive image of the respective product.
With the Review Box Widget, you can also showcase the Pros & Cons. of the product without relying on any 3rd plugin. This feature is really helpful as it gives your users a short description of the product.
If you want, you can also display long reviews in the form of a summary that gives your user a full knowledge of the product.