WooCommerce Mini Cart Widget for Elementor
Now add an impressive collapsible Mini WooCommerce Cart on your website's header with PowerPack's Woo Mini Cart widget for Elementor Page builder. With this widget, you can add enhanced cart and checkout functionality to your WooCommerce store and improve your potential customer's buying experience.
WooCommerce Mini Cart Styling Options
Not just the content customization, the styling option you get with the WooCommerce Mini Cart widget allows you to customize the look and feel of the cart entirely. You can customize the cart button, items, container, and buttons separately.
Be it colors, typography, spacing, design, or anything else, you can customize it easily.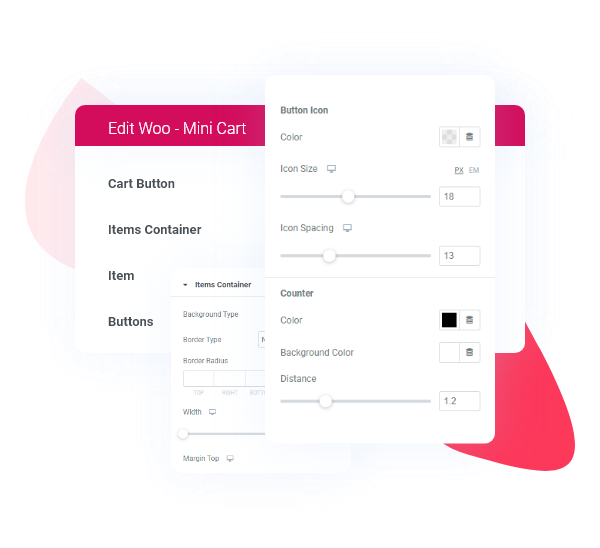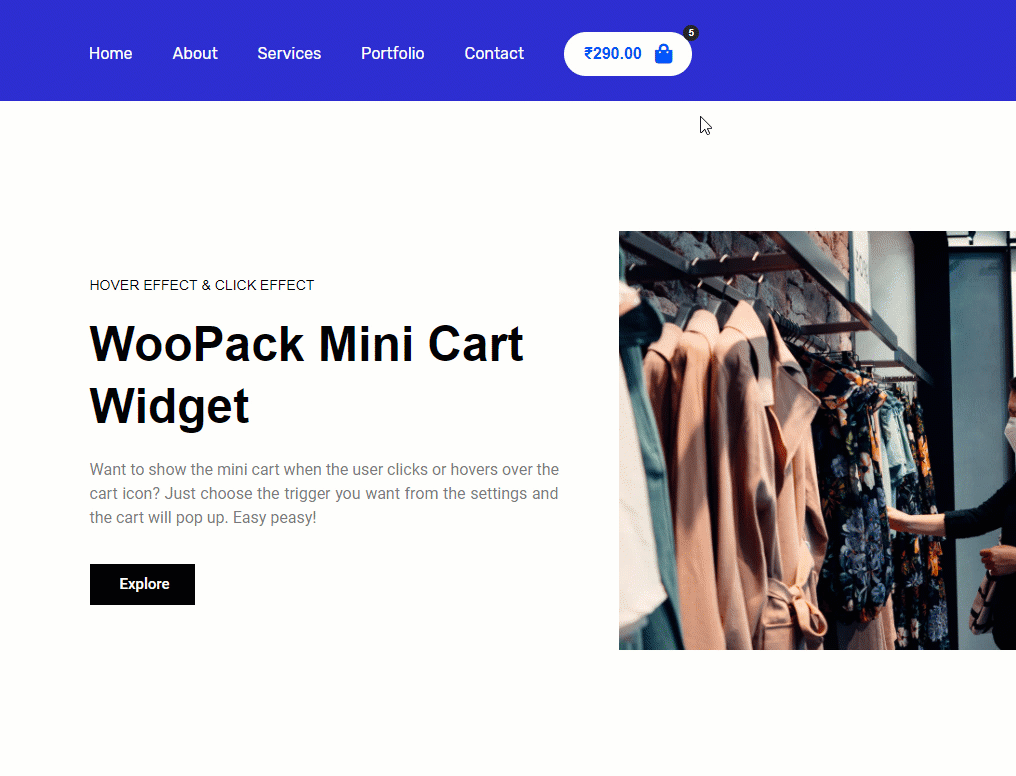 Want to show the mini cart when the user clicks or hovers over the cart icon? Just choose the trigger you want from the settings and the cart will pop up. Easy peasy!
Full Control Over Your Store's Mini Cart
With the PowerPack's Woo Mini Cart widget, you can change the cart icon to any custom icon of your choice.
You also get an option to show the total cart amounts next to the cart icon. Upon clicking or hovering, the mini cart will display all the contents of the cart in a compact yet complete way.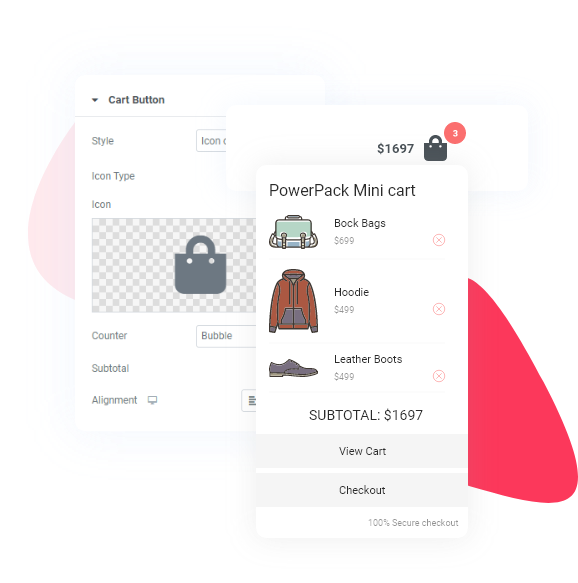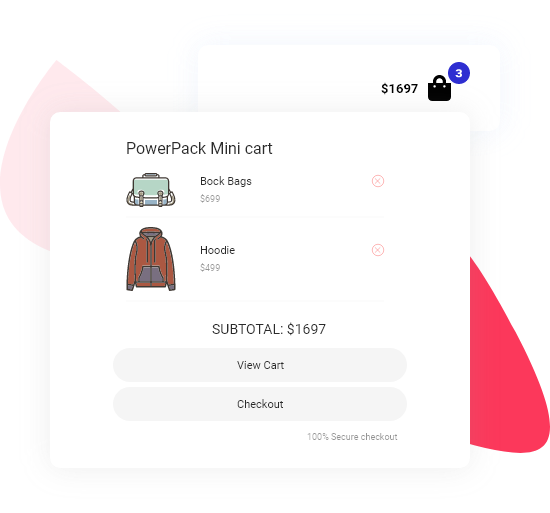 Improved Store Experience
With the PowerPack's mini cart, your user won't have to go to the cart page to recheck and review the products they have added. They can just move over to the cart icon to check out the products they have added to their cart. 
On top of that, you get the checkout button strategically placed at the bottom of the WooCommerce mini cart for an easier checkout experience. All these things can really add up to the overall store experience for your potential customers.
The widget ensures a seamless user experience thanks to its AJAX loading feature. Users won't need to reload the page to see changes in the WooCommerce mini cart. If a product is removed from the cart on the page, it instantly disappears from the mini cart in real time, offering a dynamic and hassle-free shopping experience.