Author List Widget For Elementor
Display the authors of your WordPress sites' posts creatively with the PowerPack Author List Widget for Elementor.
Create WordPress Author List Based on User Query
PowerPack Author List widget for Elementor comes with a built-in WordPress query functionality. This feature allows you to:
Additionally, you can select which user roles to display and which user roles to exclude from your author list.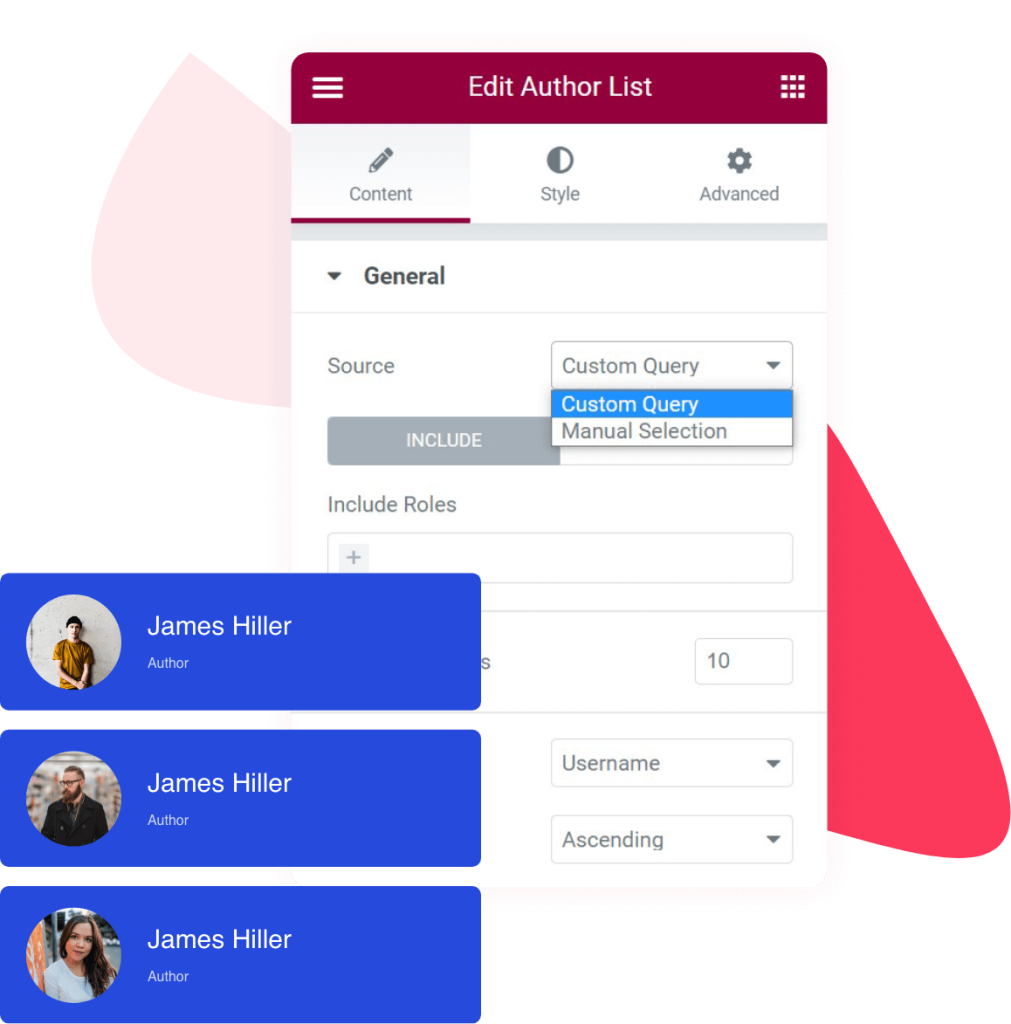 Showcase Your Author List in Custom Layout
Author List widget offers two stylish layout options: List & Grid. You can select a List layout option that will display the authors' names in a list with elements positioned inline or stacked.
If you select the Grid option, you will be able to display your site authors in a stylish
grid layout with multiple columns.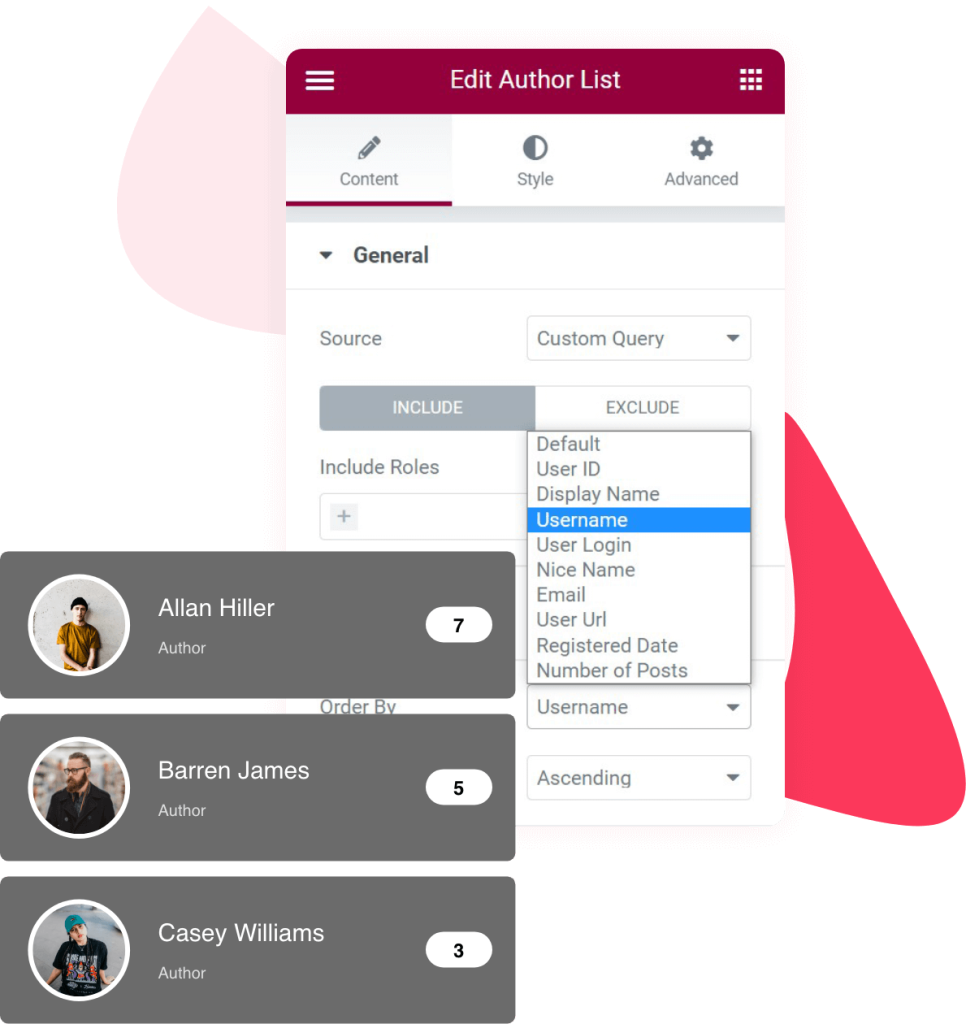 Display Authors Based on Dynamic Sorting & Filtering
PowerPack Author List widget included an advanced filtering & sorting option that gives you control to display authors by:
Also, you can sort the list in ascending order or descending order according to your preference.
Show/Hide Multiple Author Related Fields
Using the PowerPack widget, you can create a fully customized WordPress author list. You get options to show/hide different authors' related fields.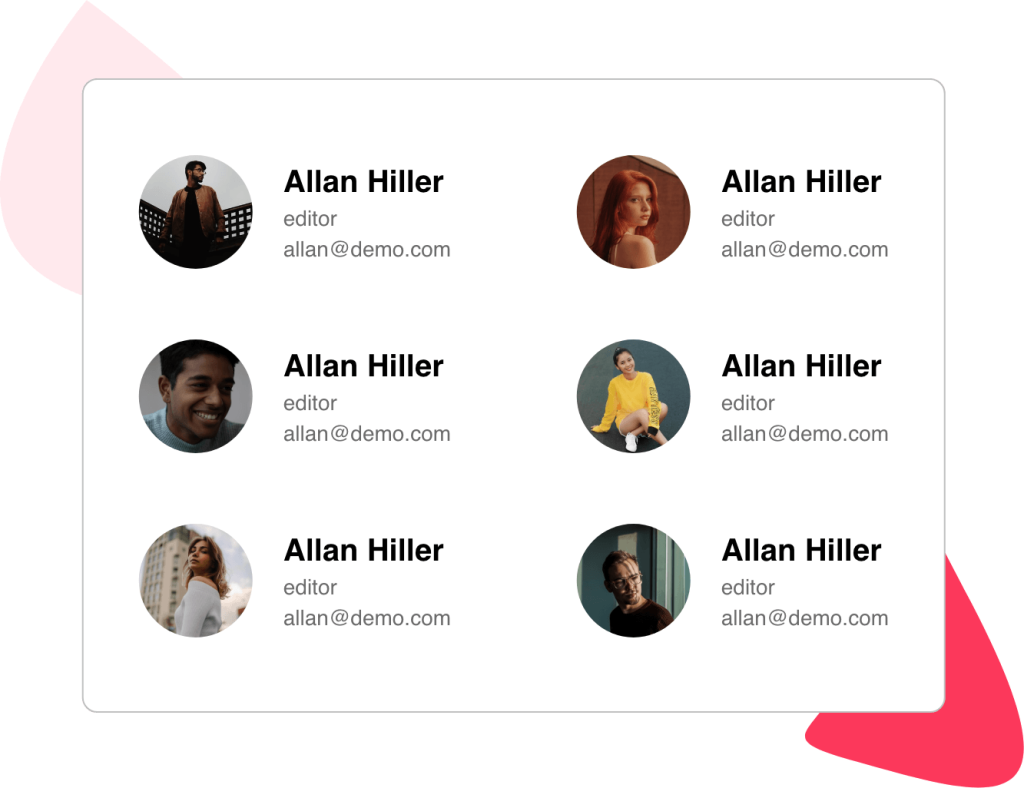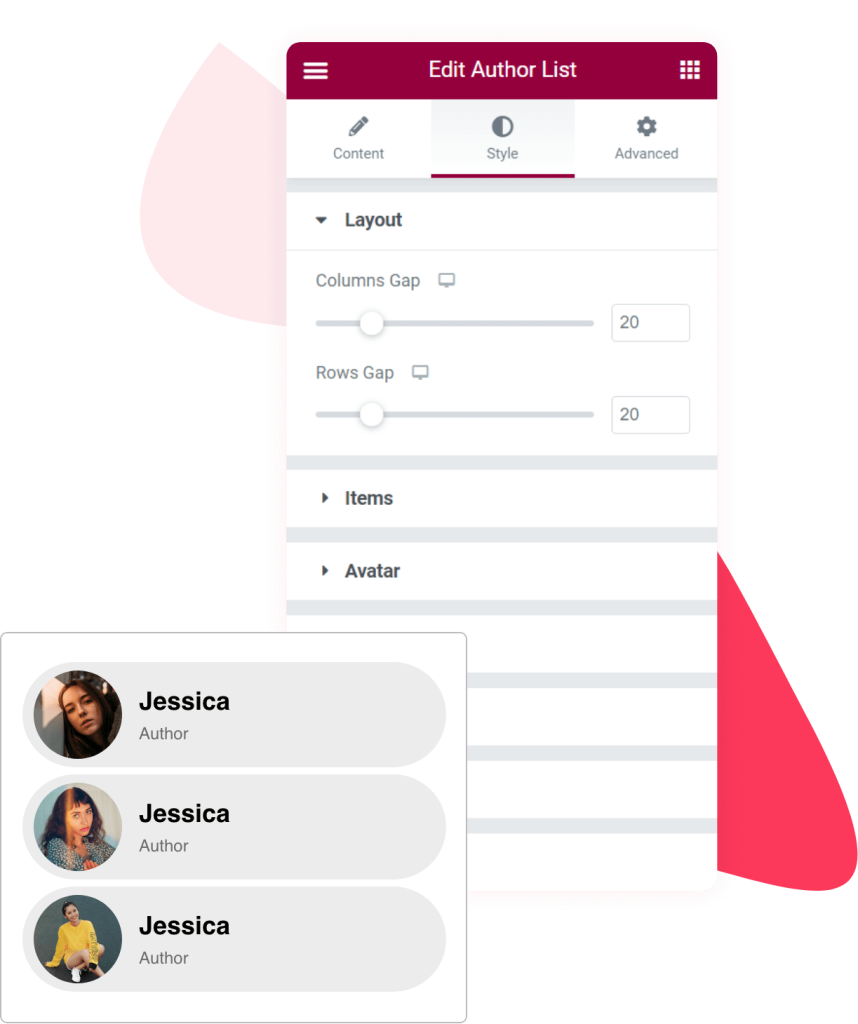 Style Every Element of Your WordPress Author List Widget
PowerPack Author List is the best tool to showcase your site authors. Including all the content-related features, you get powerful styling options that allow you to customize the author list perfectly matching your site's existing design & look.