Google Maps Widget For Elementor
Embed Google Maps on WordPress websites with multiple locations, custom markers, multiple skin layouts, and limitless styling options using the Google Maps Widget of PowerPack Addons for Elementor
PowerPack Addons Google Maps Widget for Elementor comes with stylish map themes that you can use on your website. As per trending nowadays, you can choose the Dark Theme for your map, or you can choose a stylish Abugerine theme for your website.
Multiple Locations With A Custom Marker
Google Maps Widget by PowerPack allows you to add multiple locations using Elementor with a custom marker and customized address info box. It gives you full control over the styling of the info box. You can alter the overall design and typography of the infobox as per your requirement.
Style Google Maps With Snazzy Maps
Create an interactive map style with Google Maps Widget & Snazzy Maps. This widget allows you to add JSON code for customizing and adding several design templates that perfectly match your brand and style. Not required to any extra plugin for customizing the Google Maps on WordPress.
Map With Street View & Zoom Control
PowerPack Addons Google Maps Widget provides a user interface with default controls to let users interact with the map. It gives the flexibility to increase and decrease the map's zoom level. Also, it offers a pegman icon. Use this icon to get a street view of a particular location.

Custom Map Styles For Google Maps
Google Maps Widget offers you four prebuilt maps types for your Elementor websites. You can select the sort of map you want on your website from these four choices: Hybrid, Satellite, Terrain, and Roadmap. 
Display Responsive Google Maps With Elementor
With the customization option available in the PowerPack Google Maps widget, you can create a map that works flawlessly on any device.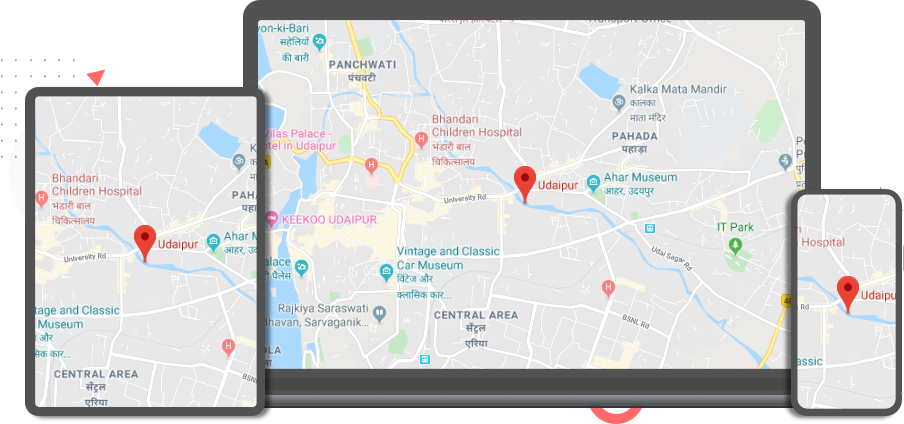 Extensive Styling Options
Display beautiful Google Maps on your WordPress websites with the most advanced styling options of the PowerPack Addons for Elementor.
PowerPack Google Maps widget helps you build a map that looks perfect and works flawlessly on any type of device.
Advanced Elementor Map Widget
Create advanced maps on your Elementor sites in just a few clicks. No need to add any code!