WooCommerce My Account Widget
Take control over WooCommerce's My Account section with PowerPack Addons My Account widget for Elementor. With this widget, you can easily make overall design and functional changes using Elementor.
Styling Changes at your Fingertips!
With the Style tab of the WooCommerce My Account widget of PowerPack Addons, you can update and beautify almost every section of the My Account area. You can adjust, design, color, typography, etc., for tabs, forms, buttons, and even the tables in WordPress using Elementor.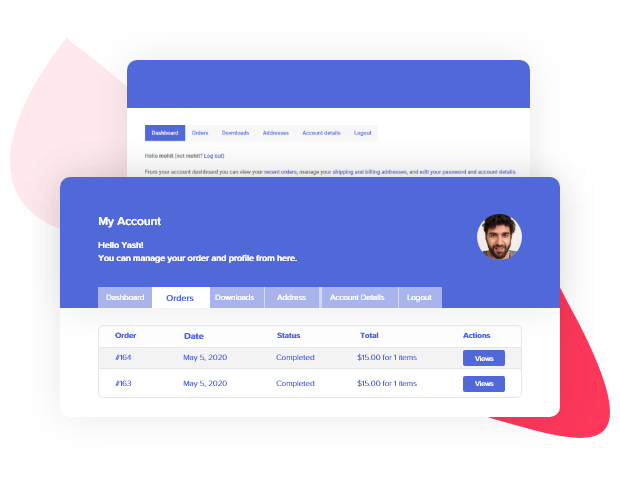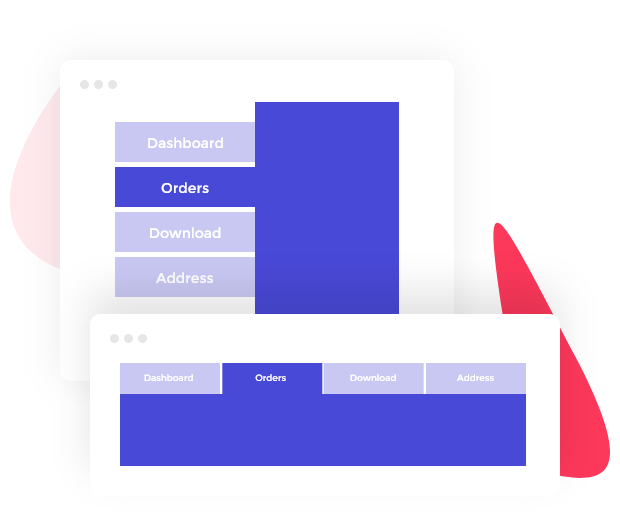 Vertical And Horizontal Tab Layout
WooCommerce My Account Widget for Elementor comes with two different layouts: Vertical and Horizontal. You can choose any layout of your choice with a single click. The vertical layout aligns your tabs at the top, and with the horizontal alignment, you can align your tabs to the right or left.
Impressive Table Styling Controls
With the My Account WooCommerce widget for Elementor, you can customize tables too. Even the tables section of the My Account area is loaded with more styling and customization options than a standalone elementor tables widget/plugin.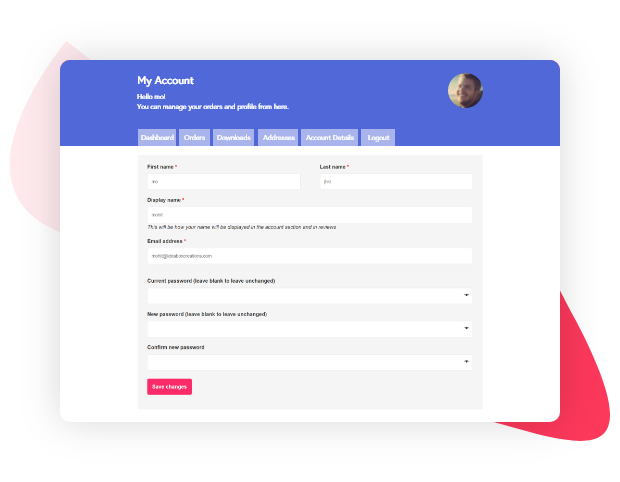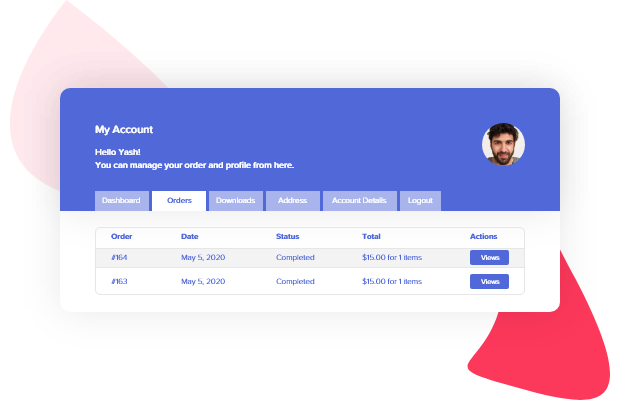 Customize your Forms on My Account Area
Not just the design of the tables, you can easily customize forms on the My Account page. You can update typography, design, spacing for input fields, labels, buttons, etc., with easy-to-use options.
Accessible Granular Controls
Granular Controls makes it easy for you to decide what is displayed on your My Account Area and what is not. You can choose to show the Dashboard, Orders, Downloads, Account Details, Addresses, and even the logout link with a single click.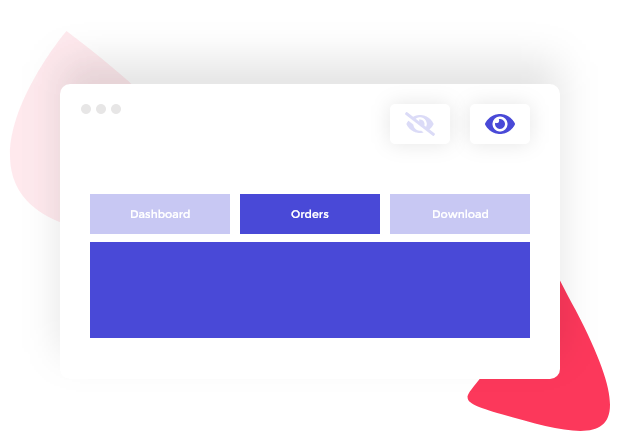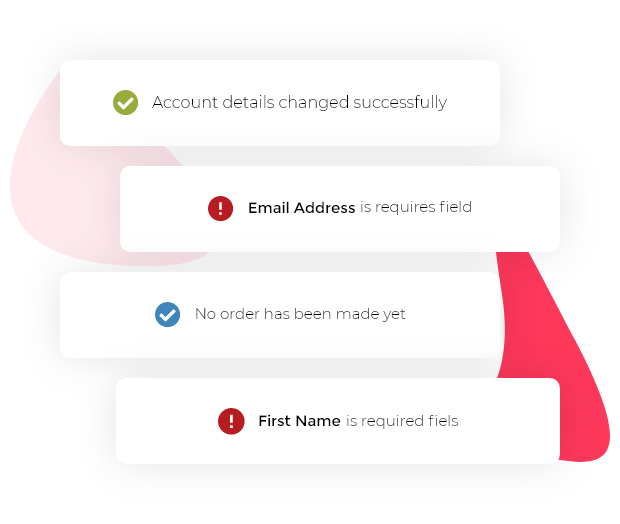 Error Messages & Notices Styling
Want to change the style of the error messages and notices? You can do that too effortlessly with the WooCommerce My Account widget for Elementor. With the number of customization options available, you can make them look like the way you want with a couple of clicks!