Embedding videos on your WordPress website is easy with the Video Widget for Elementor by PowerPack Addons.
Display videos easily without slowing down your website, along with several customization options.
Video Widget: Top Features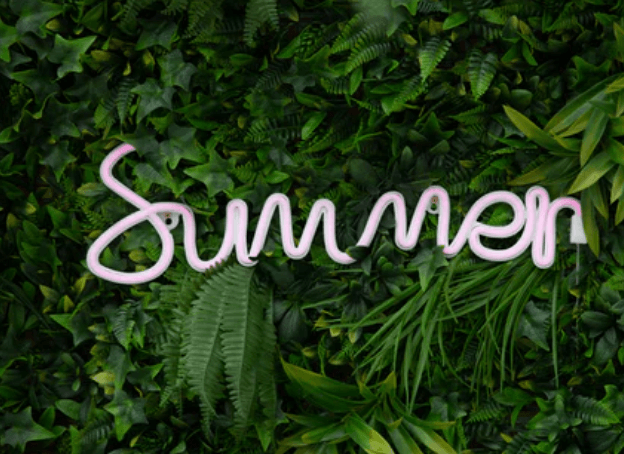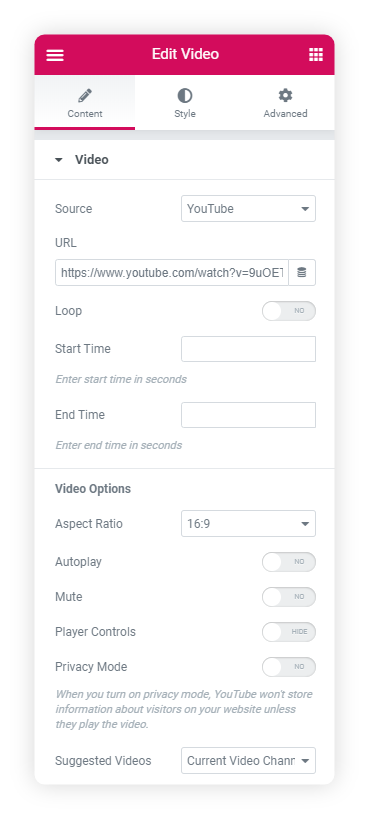 Advanced Video Widget For Elementor
Let your video content do the talking! Now, embedding videos on Elementor websites is super easy with the advanced Video Widget of PowerPack Addons. It lets you embed video content from multiple sources on your web pages, making them look more lively.
Videos From Your Favorite Site
Video Widget supports popular video sources. You can easily embed videos from video hosting YouTube, Vimeo, and DailyMotion, without installing additional plugins for multiple video sources.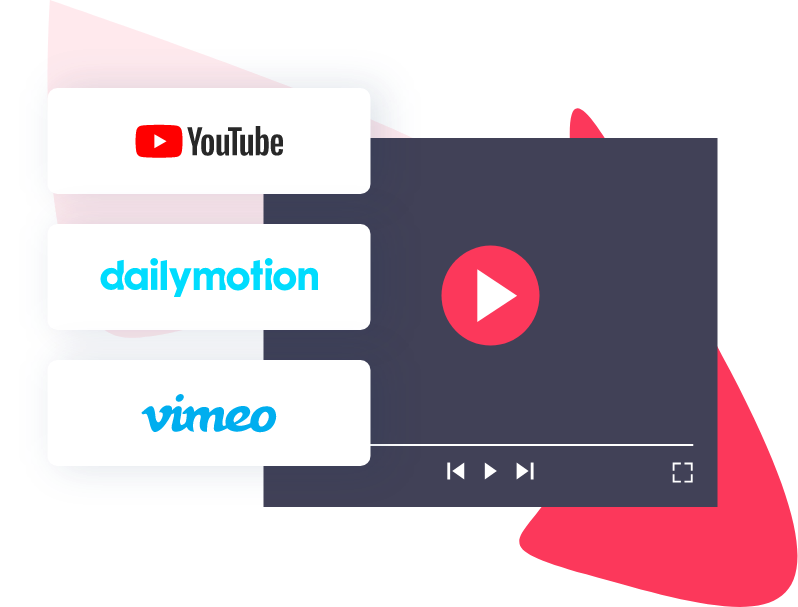 Add Videos Without Impacting The Page Speed
An average YouTube video embed can add more than 500Kb of data to your web page and slow it down significantly. PowerPack Video Widget is engineered to load only the essential data, keeping the page lightweight and fast.  So when you embed YouTube videos on Elementor on your websites, the remaining video scripts are loaded only when the user plays the video.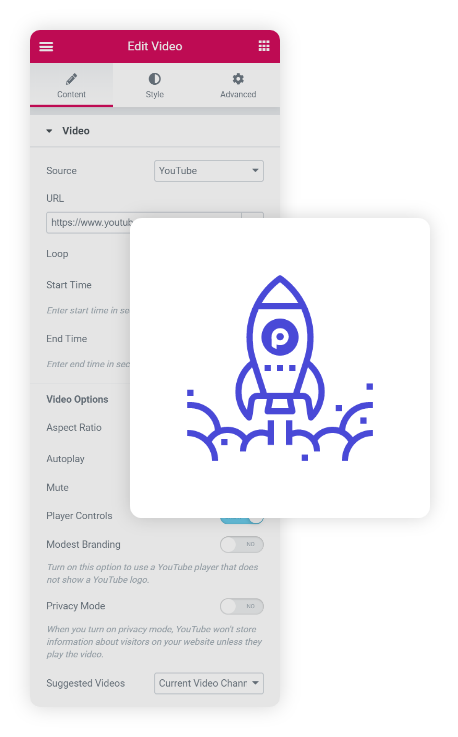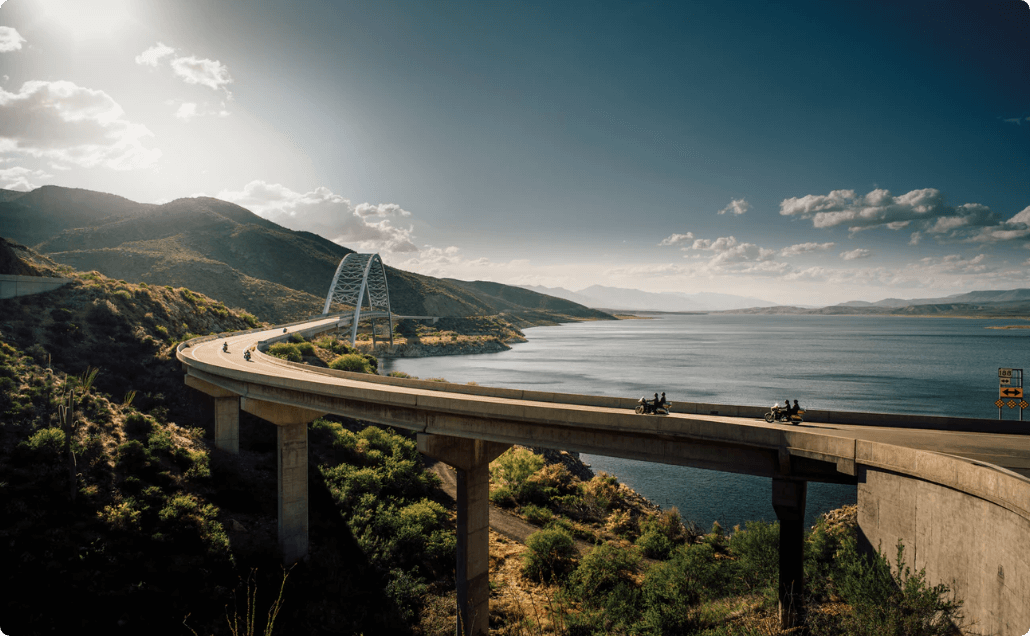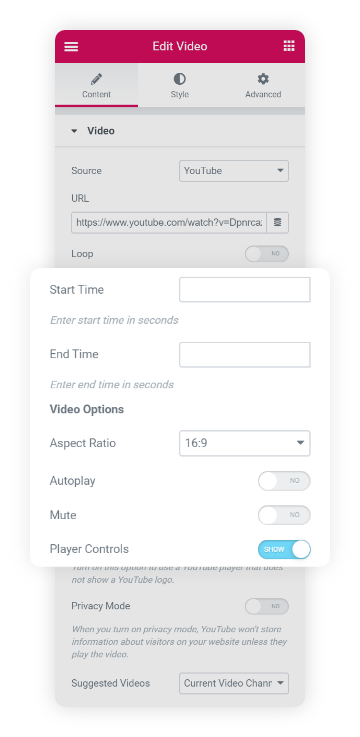 Control Video Play Behavior With Advanced Options
With the Elementor video widget, you can control various aspects of the video and the video player like:
Engage Visitors by Displaying Related Videos
If you run a Youtube channel or want to display more engaging content at the end of the video, you can use the "Related Videos" option. This option displays videos either from the current Youtube channel or any other channel with video content related to the current video.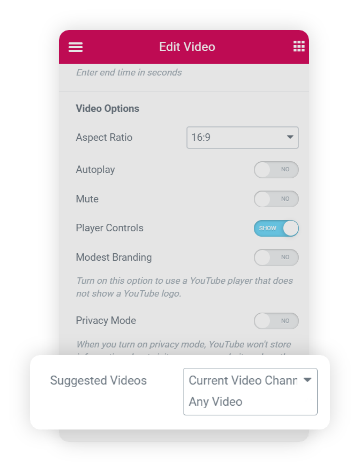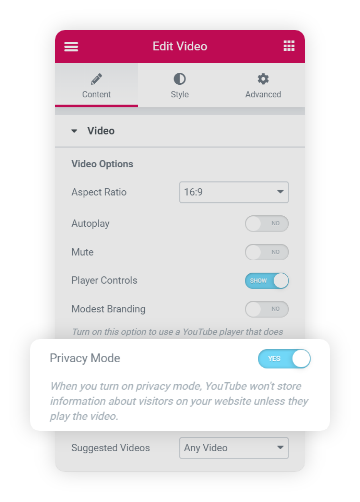 Privacy Mode & Modest Branding For Youtube
Respecting user privacy is a good thing to do. If you don't want Youtube to track the viewer's data, you can Enable the "Privacy Mode". This feature offers a cookie-free viewing experience to your website visitors. They will never be overwhelmed by content personalization or ads related to the video they have watched on your site. With the Modest Branding option, you can display a minimal player design.
Custom Play Button Icon & Styling Options
Get rid of the default and boring play buttons from the embedded video players. Add a custom button image or icon that matches the site's branding. You can select an icon from the Elementor icon library or upload a custom image/SVG as per your requirements. Video widget offers styling options to control the icon color, hover color, size, and opacity.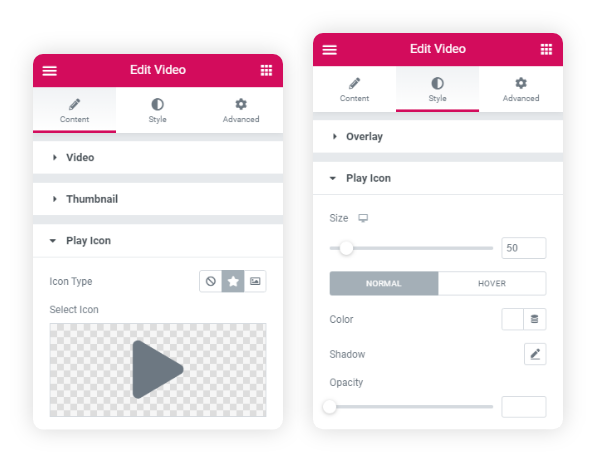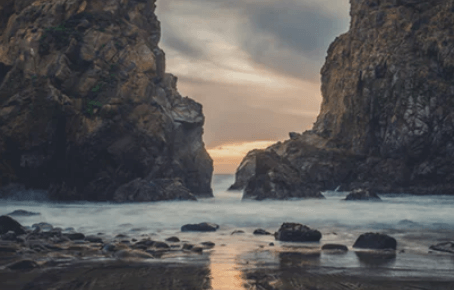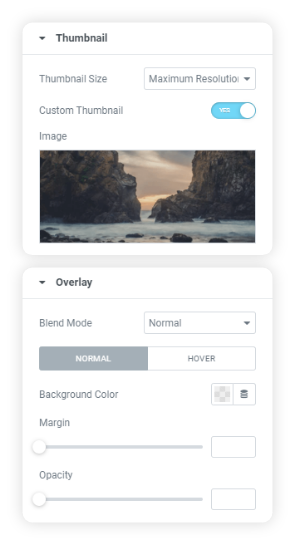 Add Custom Thumbnail & Overlay Styles
Don't want to display ugly video preview images? You can use the custom thumbnail or a placeholder image and overlay option with the Video widget. It's a perfect way to blend the video with your website's theme.