PowerPack Addons for Elementor comes with a Video widget that you can use to embed videos on your WordPress website. In this tutorial, we will go through the process of setting a video placeholder image using the video widget. Before we go ahead, let's have a look at the demo of the Video widget here.
Set a Custom Placeholder Image for the Video#
A Custom Placeholder, as the name suggests, is the video's display picture, until that video is played. If there is no image set, then the first frame of the video is taken as the placeholder image. Since there is a possibility that many times, the first frame doesn't look or convey the topic of the video as precisely as possible, we have added an option in our Video widget where you can set a video placeholder as per your requirement.
Without further ado, let's see how we can do this.
The very first step is to add the Video widget to your page.
Next, head over to the Content tab and click on the "Thumbnail" section.
This will open the Thumbnail section, and you'll see an option "Custom Thumbnail".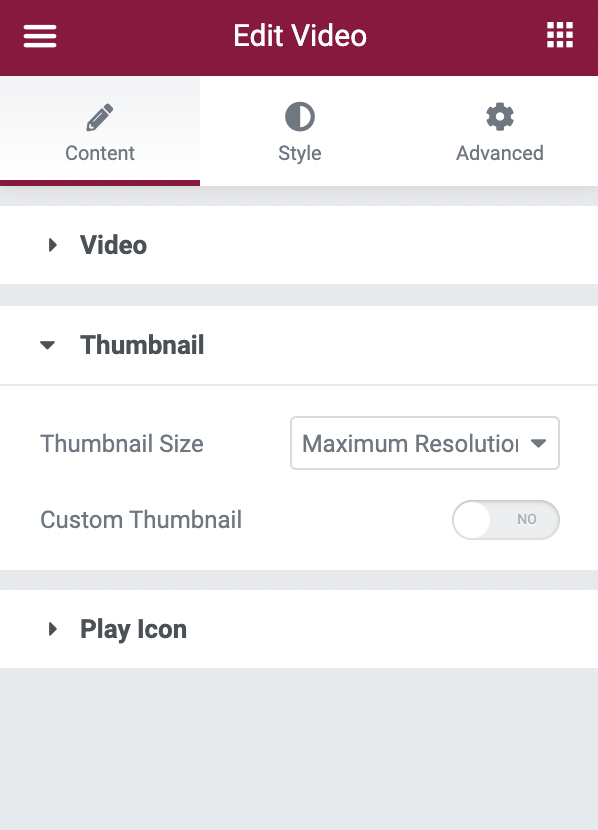 Enable that option.
Once you do that, a new option "Image" will appear in the "Thumbnail" tab.
Using this option, you can set a Custom Placeholder Image for the Video.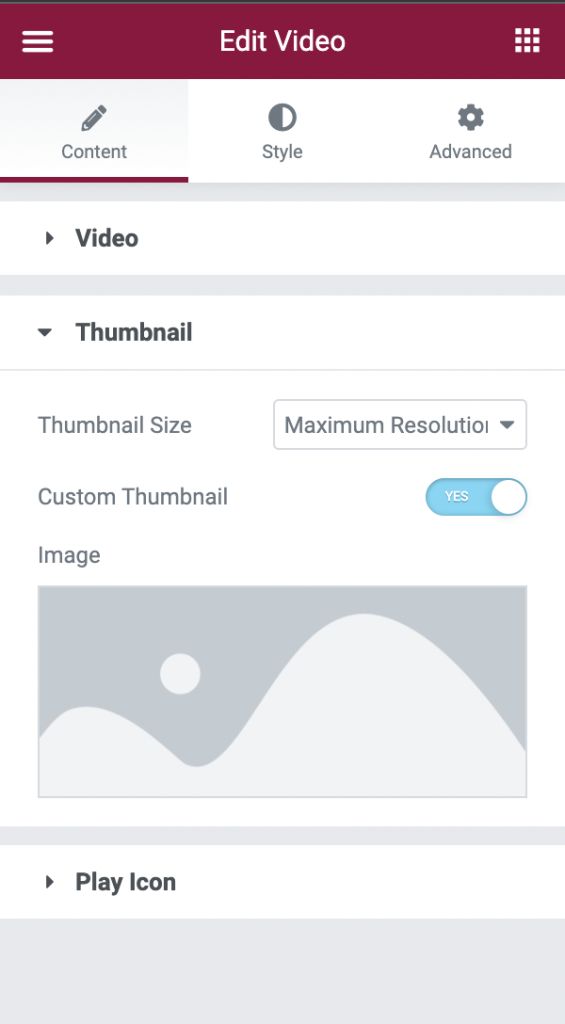 Hope this helps!
Feel free to get in touch with us in case of any queries or concerns. 🙂