Elementor Breadcrumbs Widget​​
Display a hierarchical representation of navigation links in your WordPress websites with Elementor Breadcrumbs Widget by PowerPack Addons.
Add Breadcrumbs With Elementor
Elementor Breadcrumbs widget lets you add breadcrumbs to pages on your WordPress website. Adding breadcrumbs provides an easy way for visitors to navigate the site & make them instantly understand the site structure.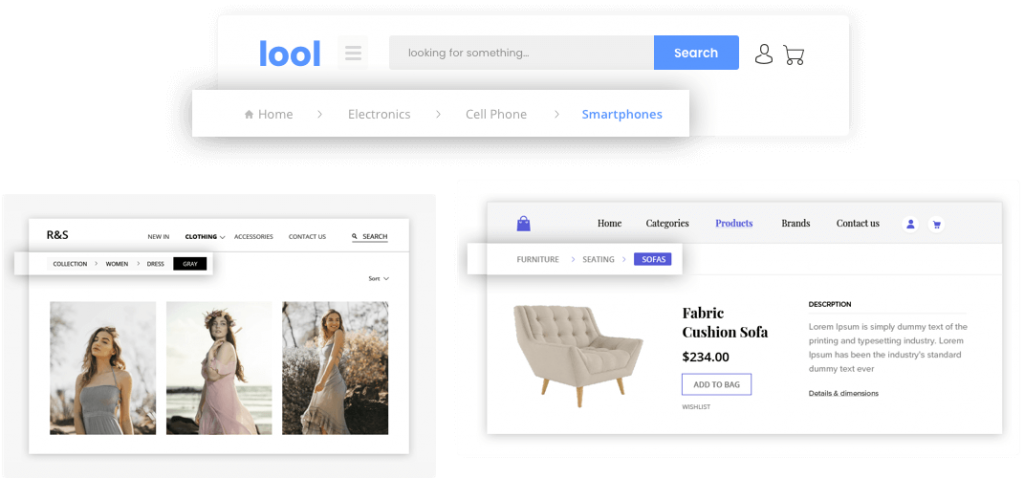 Leverage the power of the Breadcrumbs widget for better search engine rankings. Breadcrumbs tell Google about how your website content is structured. Google may also use the breadcrumbs in actual search results, which makes the search results much more enticing for users.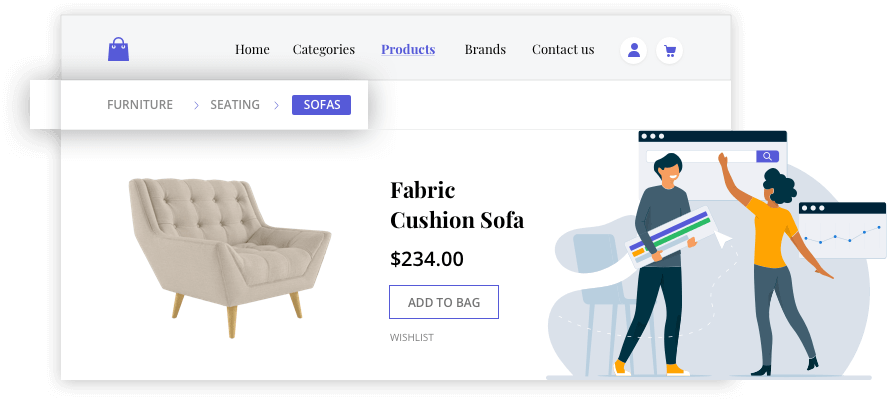 No one likes being lost, and when users browse a website, they would like to see a clear path to where they are. So, breadcrumbs help your users navigate through your website. Imagine someone who wants to go back to the main page but can't find a way back. PowerPack Addons Breadcrumbs widget solves this problem for you and your website visitors.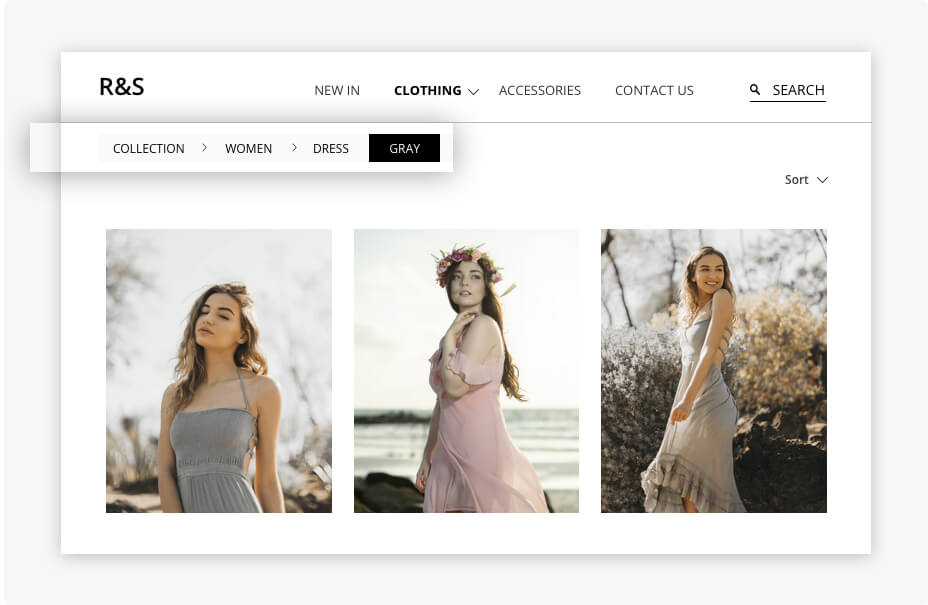 With organic search results, any page of your website can be an entry point. When a visitor enters your website on a page, it's good to provide alternative navigation which is more in-depth. The standard header navigation might not be able to showcase all the content on your website. Breadcrumbs can provide a better way for visitors to browse your content and hence, lowering the bounce rates.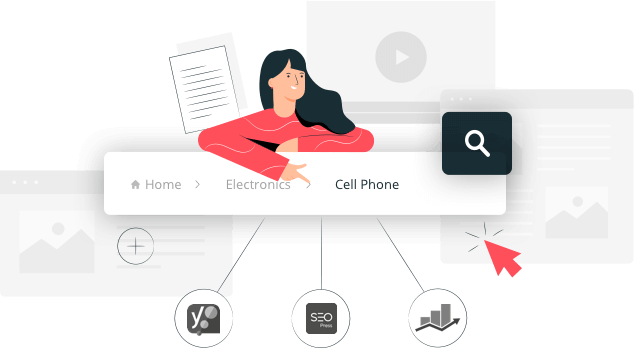 Compatible With Popular WordPress SEO Plugins
Elementor Breadcrumbs widget integrates with the most popular WordPress SEO plugins like Yoast, SEOPress, and RankMath so you can easily display and style the breadcrumbs on your page.
Breadcrumbs Styling Options
Tired of the old, tedious, standard text links? Want to highlight breadcrumbs from the rest of the content on your page? Worry no more. The styling options include:
Customize Breadcrumbs with the colour and typography styling option comes with the PowerPack widget.
Customize Breadcrumbs with the background and border styling option comes with the PowerPack widget.
Spacing & Alignment Control
Customize Breadcrumbs with the spacing and alignment control comes with the PowerPack widget.
Elementor breadcrumb widget is loaded with extensive styling options allowing you to make more focussed and clean breadcrumbs on your website.