Advanced Accordion Widget for Elementor
Create fully customized and beautiful accordions with the Advanced Accordion Widget of the PowerPack Addons for Elementor.
Add Accordions on Elementor​
Accordions are the best way to present long-form content without increasing the page length.
If you want to your visitors to scroll long, simply add your content in an accordion format.
With PowerPack Accordion widget for Elementor, you can add accordions on any page or post of your WordPress website without writing any custom code.
Highlight Accordion Titles
Create eye-catchy accordion titles, alter title color, background color, and add a border to create attractive accordion designs. You can highlight the active accordion tab with multiple styling options to drive more attention.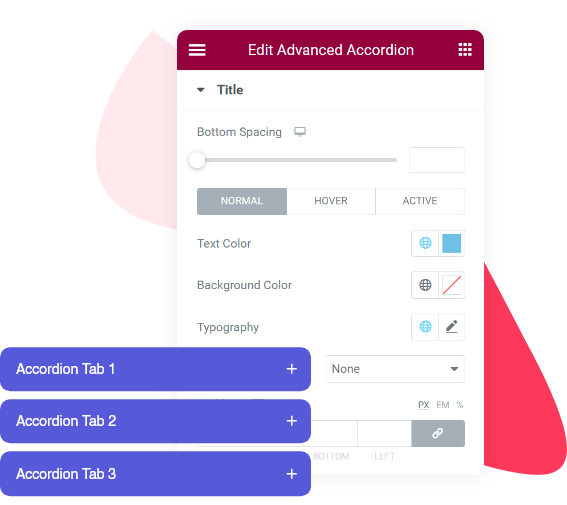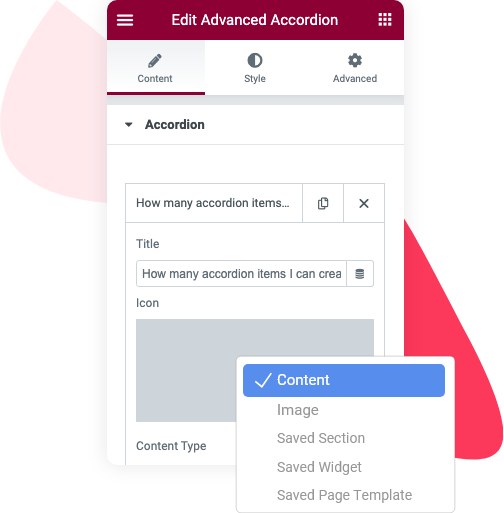 Choose From Saved Templates
Accordion with Multiple Content Types
Don't just settle for the text content! PowerPack Accordion Widget for Elementor allows you to create accordions with multiple content types. You can add images or any saved section/widget/template as a content source for your accordion.
Create Accordion Toggle with Just One Click
No need to install any separate plugin or widget to create accordion toggle. The Accordion widget of PowerPack Addons for Elementor comes with a feature that lets you easily switch between the Toggle and Accordion element displayed on your page.
Extensive Styling Options
PowerPack Accordion Widget includes multiple styling options. You can use these options to create beautiful accordions in Elementor page builder as per your design preferences.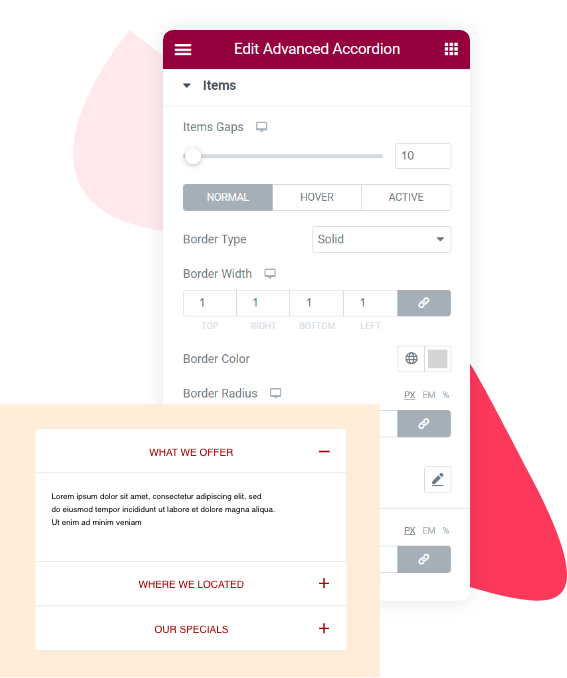 Frequently Asked Questions