Magical Cross-Domain Copy Paste for Elementor
Copy Elementor Content from One Website to Another, Effortlessly!
Designing a website takes time & requires a lot of repetitive work. To solve this time-consuming process, team PowerPack brings you the magical feature for your elementor website: Magic Wand. This feature lets you copy-paste content from one website to another easily. Just copy here and paste there!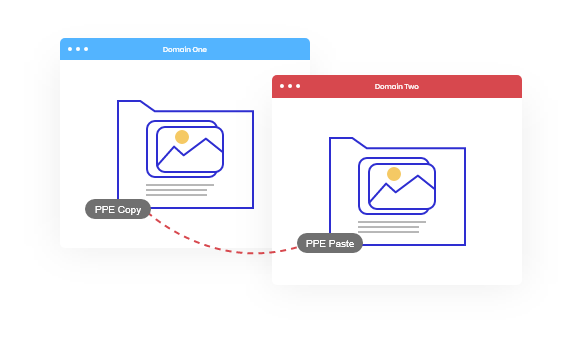 Copy Everything - Content, Images, Styles, Easily!
Elements' styling feature plays a major role in every web page. Defining each element's styling property again a time-consuming process. Magic wand feature copies the whole widget functionality, including both content & style properties—no need to style every single element in terms of typography, color, etc., ultimately speed up your design process.
Save Time & Efforts with Cross-Domain Copy Paste Magic Wand
Save time and efforts with Elementor Cross-Domain Copy Paste feature. Now, you can replicate any section from one Elementor website to another with just four simple steps: 

1. Right-click on the content that you want to copy.
2. Choose "Magic/PPE Copy" option.
3. Open another website, click on the editor.
4. And select "Magic/PPE Paste" option.
Frequently Asked Questions
Answers to some of the common questions. If you have anything to ask, please feel free to contact us.
You can activate Magic Wand from WP admin > Elementor > PowerPack > Extensions. 
Yes, it will. Just make sure that you have the third-party addon installed and activated on both the sites. 
Yes, you can use this to copy a section from one website to another. 
Yes, you can. The images will get copied to your new site with this feature. 
No, images videos from local setup can't be copied to the live site. 
No, it's not possible to use this feature between two different browsers. Both the websites must be open in the same browser.