Magical Cross-Domain Copy Paste for Elementor
Copy Elementor Content from One Website to Another, Effortlessly!
Designing a website takes time & requires a lot of repetitive work. To solve this time-consuming process, team PowerPack brings you the magical feature for your elementor website: Magic Wand. This feature lets you copy-paste content from one website to another easily. Just copy here and paste there!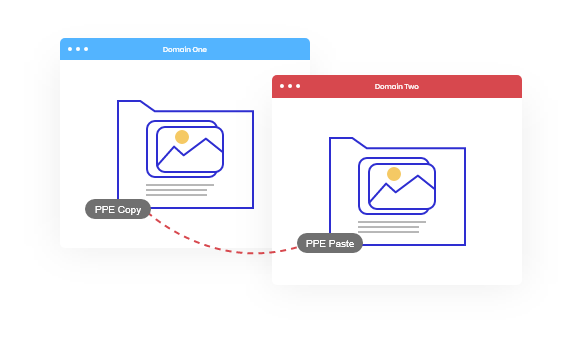 Copy Everything - Content, Images, Styles, Easily!
Elements' styling feature plays a major role in every web page. Defining each element's styling property again a time-consuming process. Magic wand feature copies the whole widget functionality, including both content & style properties—no need to style every single element in terms of typography, color, etc., ultimately speed up your design process.
Save Time & Efforts with Cross-Domain Copy Paste Magic Wand
Save time and efforts with Elementor Cross-Domain Copy Paste feature. Now, you can replicate any section from one Elementor website to another with just four simple steps: 

1. Right-click on the content that you want to copy.
2. Choose "Magic/PPE Copy" option.
3. Open another website, click on the editor.
4. And select "Magic/PPE Paste" option.
Frequently Asked Questions
Answers to some of the common questions. If you have anything to ask, please feel free to contact us.