PowerPack Author List widget helps you display your WordPress site's authors impressively. It comes with a power of customer query that enables you to create a dedicated author page and exclude authors on the page as per your requirements.
Let's take a closer look at the Author List Widget in detail:
Content tab of the Author List Widget#
The content tab of the Author List Widget consists of 2 sections:
Let us now go over each of these sections in more detail:
General#
Source: Choose a source for fetching your site authors on the page. You can select Custom Query as a source, and the option will automatically display a list of authors on the page.
Further, you get the option to exclude authors as per your preference.
If you want to create a manual list, you can select the Manual Selection as a source option.
Order By: Create a customized author list by choosing from the multiple ordering options like User Login, Email, User ID, etc.
Order: Choose your author list in ascending or descending order.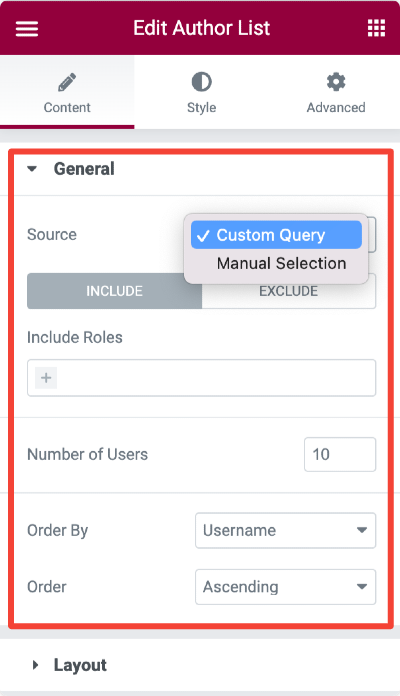 Layout#
Layout: Choose List or Grid layout for the author list display.
Elements Position: Choose elements position to be stacked or inline.
Author Name: Select the author name display from the available options. You can check the screenshot below to see the options.
Avatar Type: Choose the avatar type for your authors. You can select the standard Gravatt option or upload a custom icon.
Post Count: Enable this option to display the number of posts of the respective author.
Role: Enabling this option will display the role of the author.
Email: If you want to display your site authors' email addresses, toggle on this option.
Author Bio: Enable this option to showcase your site authors' bio.

Style Tab of the Author List Widget#
In the Style tab, you get styling options to customize every single element of the Author List Widget, and this tab consists of 8 sections:
Layout
Items
Avatar
Name
Posts Count
Role
Email
Author Description
Layout#
Rows Gap:

Adjust the gap between the rows using this option.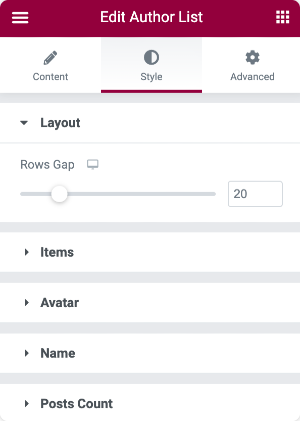 Items#
In the Items subjection, you get the option to customize the items by changing their background color, adding Border, adjusting Border Radius, Padding, etc.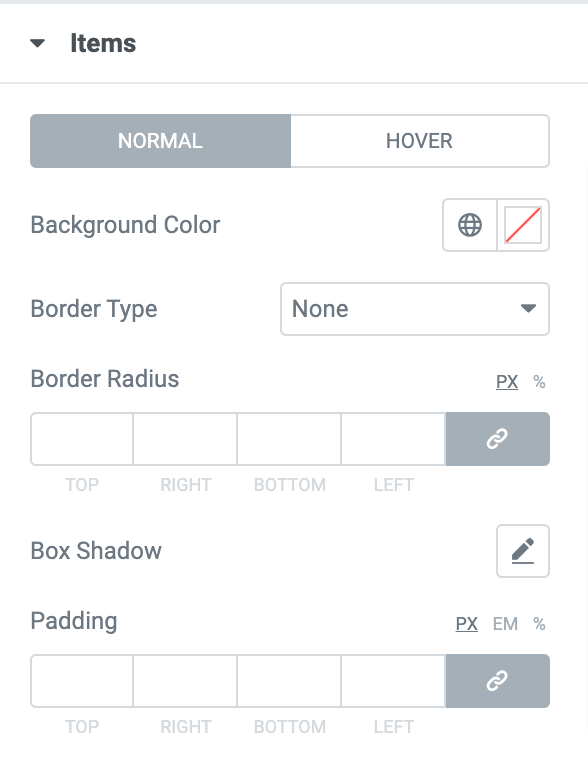 Avatar#
In the Avatar subsection, you can adjust the size of avatars, add Border Radius and adjust the Spacing.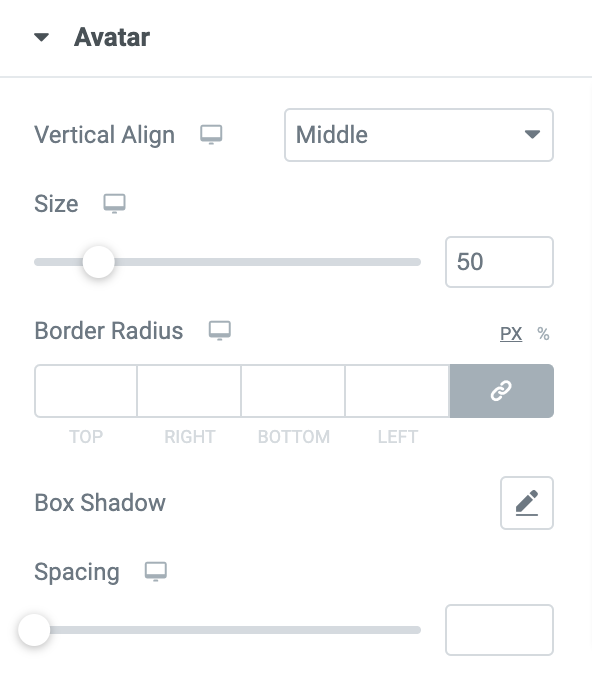 Name#
You can customize your authors' names by changing color and altering typography.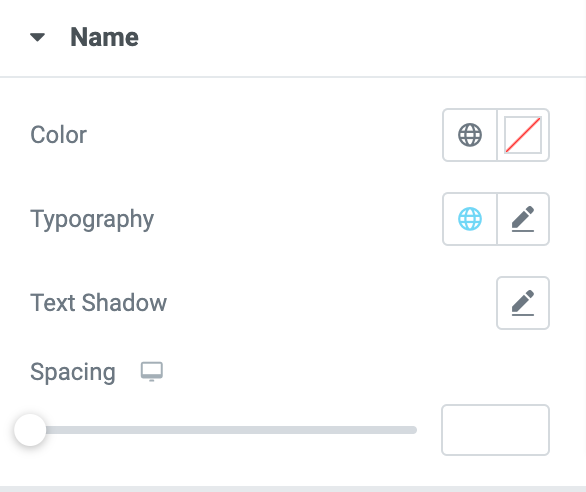 Post Counts, Role, Email, & Author Description#
Further, you get styling options to customize the background color, typography, spacing, padding, etc., of elements such as post counts, role, email, and author description.
This was a detailed overview of the PowerPack Author List Widget for Elementor.
Hope this helps!