You can enable and disable the elements that you do not want to be displayed on your Page Builder. This helps you manage the Page Builder interface and improve your workflow.
Login to your WordPress website, go to your dashboard, and click Elementor >> PowerPack page.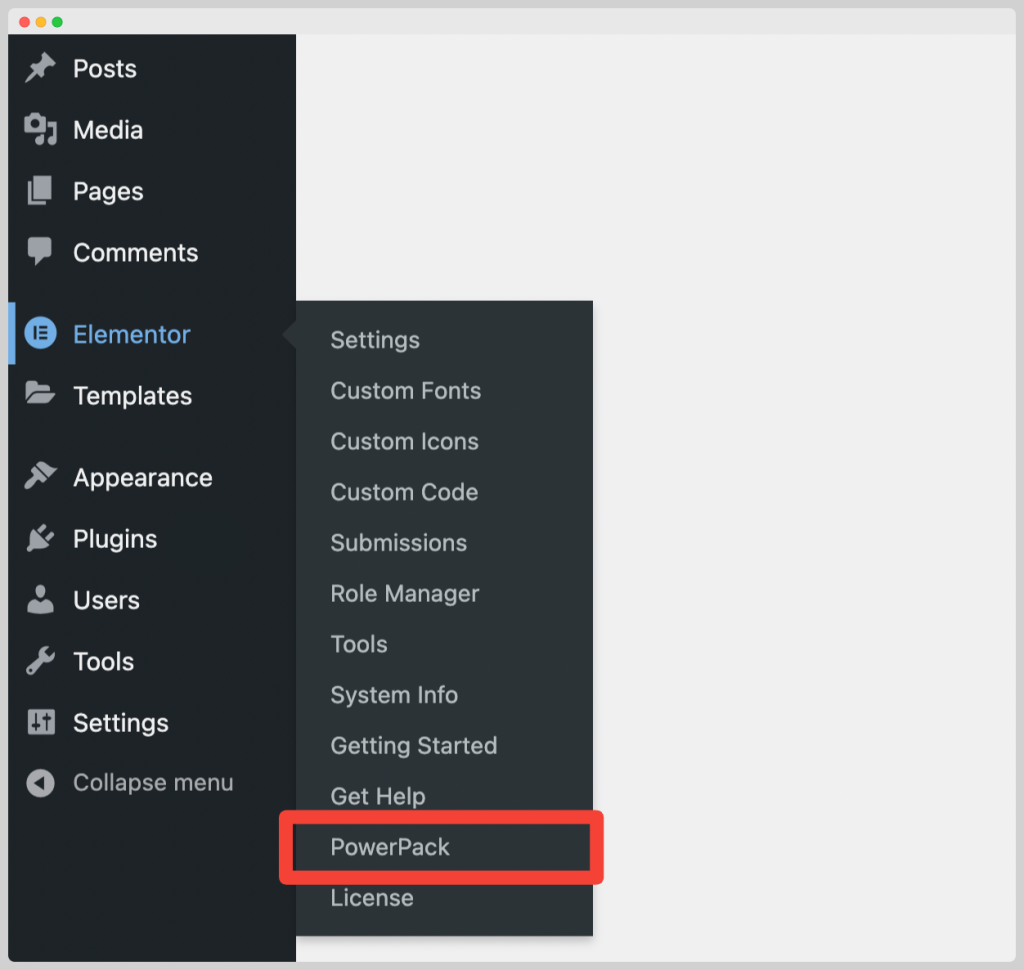 Click on the Elements tab and toggle off the ones that you do not want to display. When you are done, click on the Save button.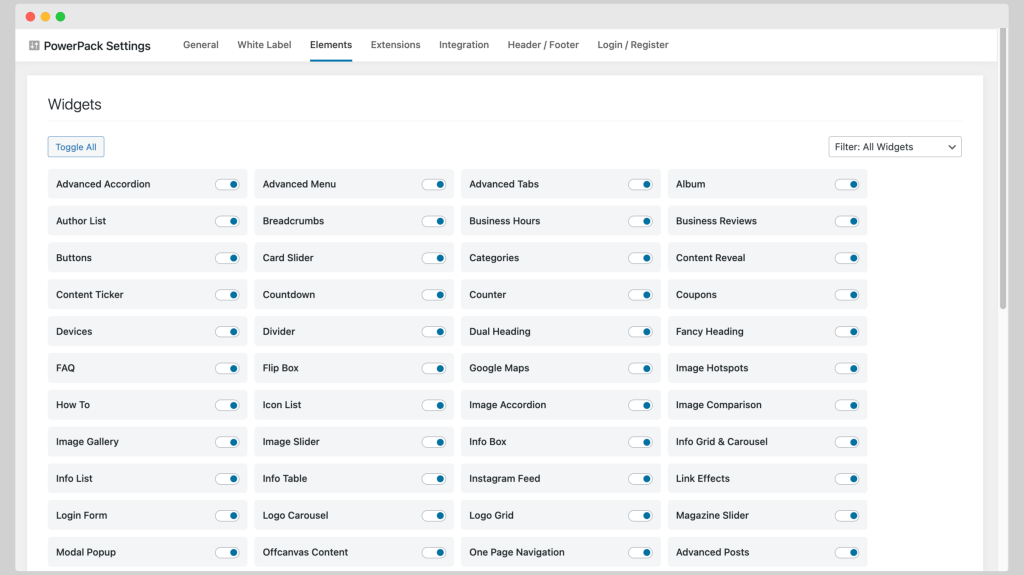 If you want, you can also filter out the unused PowerPack widgets and disable them with just a single click. Check out the doc How to Disable Unused PowerPack Widgets.