PowerPack Addons for Elementor allows you to White Label the Product, which means you can customize the product details - name, description, developer's name, and website. So, when you use this on your client sites, you can maintain your branding.
To use the White Label feature, log in to your WordPress admin and go to Elementor >> PowerPack page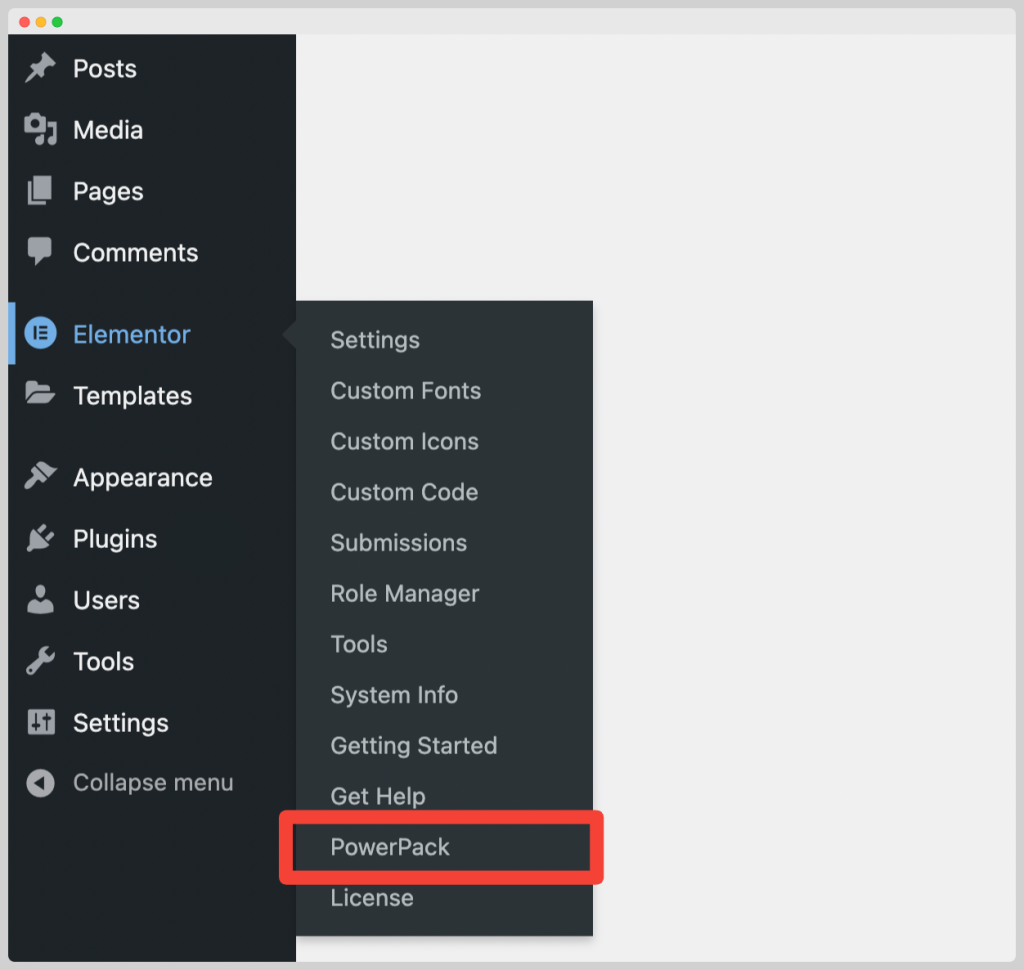 Now, click the White Label tab. Here you can enter all the necessary details and save the settings.
You can even hide the white label settings to prevent your client from seeing these settings.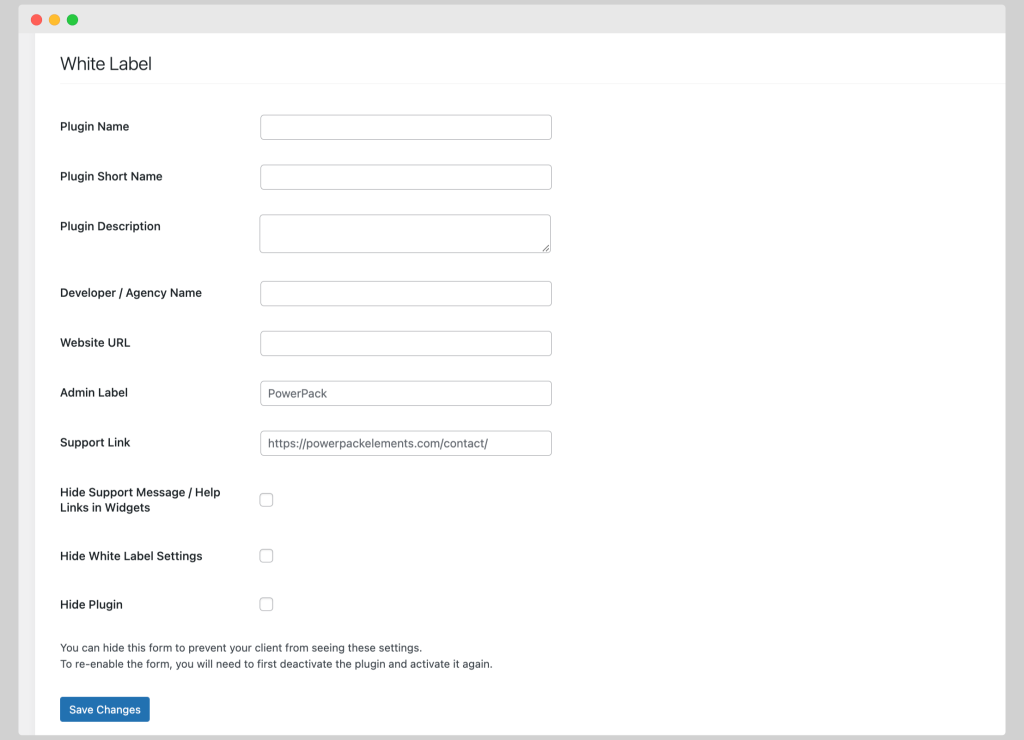 Hide Plugin#
Using the Hide Plugin option hides the plugin from your WP admin's plugin list. To get the plugin back on the list, you will need to deactivate it via FTP and reactivate it from WP admin. This functionality is meant only for advanced users.
Hiding the plugin doesn't delete any plugin settings or data.
Hide White Label Settings#
When you enable this option, it will hide the White Label tab from PowerPack Elements' admin settings. So, even when your clients have WP admin access, they won't be able to see these settings.
To get back the settings, you can deactivate the plugin from WP Admin Dashboard >> Plugins page and reactivate it.
If you need any help, feel free to reach us via our contact form.