Registration Form supports custom validation messages for all the relevant fields. These messages show up when the field is marked as required in the settings.
Add custom validation message#
Go to Content >> Form Fields >> Edit Field >> Advanced >> Custom Validation Message.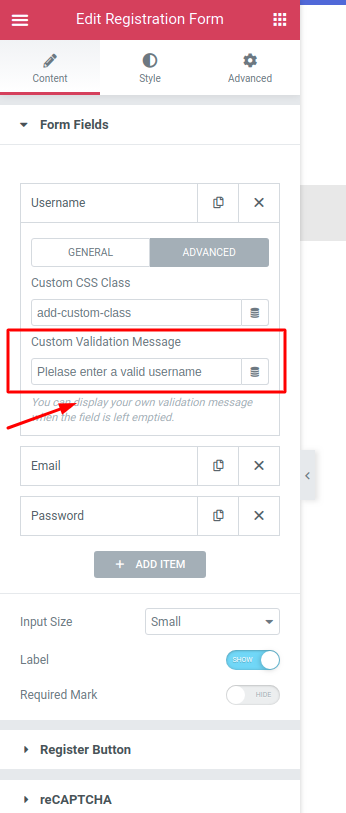 Couldn't find what you were looking for? Feel free to contact us for any questions.