While designing a website, people often come across situations where they want their website to be minimalistic but also have great content in depth. Off-Canvas Widget can be used for such types of websites. You can add any custom content to your off-canvas widget like menus, listings sections, messages, search bar, or any other content which makes your website perfect.
PowerPack Addons for Elementor's Off-Canvas panel comes with four direction and animation options. So, you can create creative and engaging off-canvas panels on your site.
Slide
Reveal
Push
Slide Along
The best part about Off-Canvas Widget is you can easily use it to place content across different sections to make your website more interactive.
Here's a guide on how to Display Recent Posts in Off-Canvas Widget.
Required Plugins: Elementor, Elementor Pro & PowerPack Add-ons for Elementor
Create a New Template in Elementor Theme Builder#
Go to Dashboard >> Templates >> Theme Builder.
Click on Add New & Choose Template type as "Section".
Next, you can choose to give a name and location to the Section. Here, we have given the name of the section as "Recent Posts".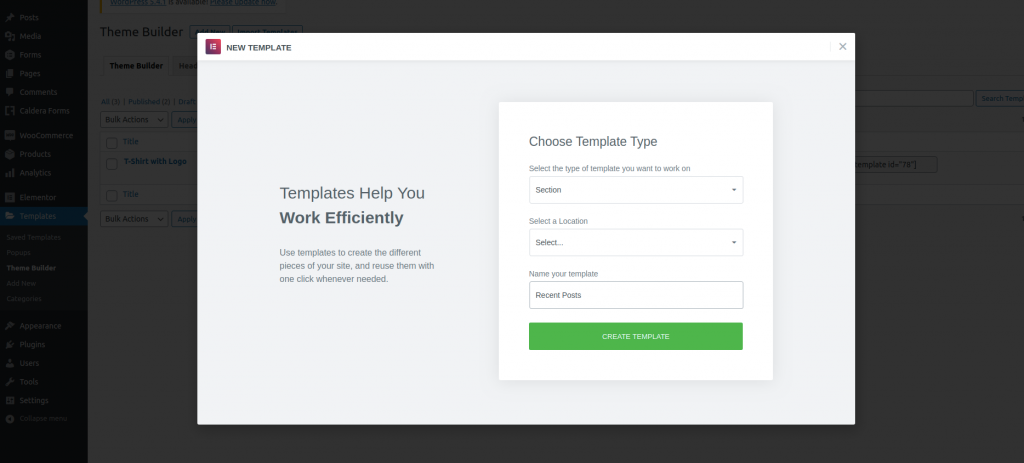 Edit the Template with Elementor#
Edit the newly created "Section" template with Elementor. Since we need to display "Recent Posts" in Off-Canvas widget, we need to first create a "Recent Posts" section which we can then place in Off-Canvas Widget. So, now, we will use Posts Widget of PowerPack for this.
Drag & drop Posts Widget to the editor.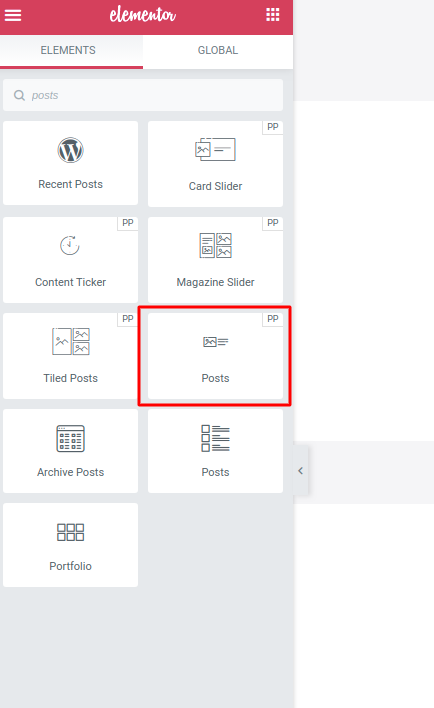 Edit the layout of the Posts as you like from the styling options available.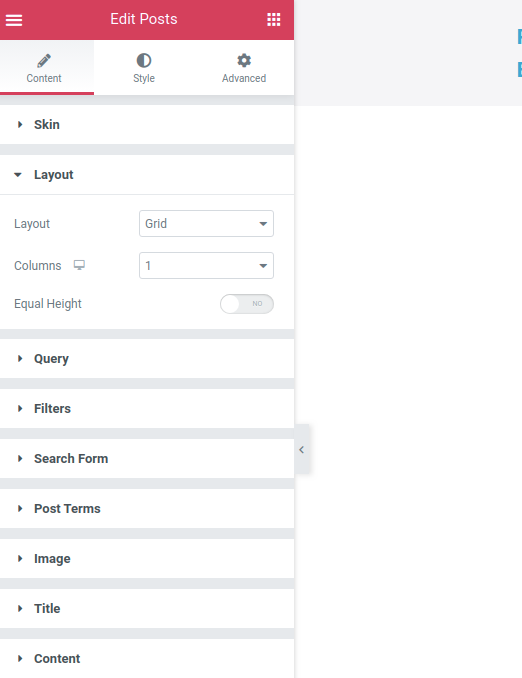 Place "Recent Posts" Section in Off-Canvas Panel with Elementor#
Head Over to the page/post or section/template where you want to display the Off-Canvas Widget.
Drag & drop the Off-Canvas Widget to the editor. In the below image, we have displayed the Off-Canvas widget in a Page.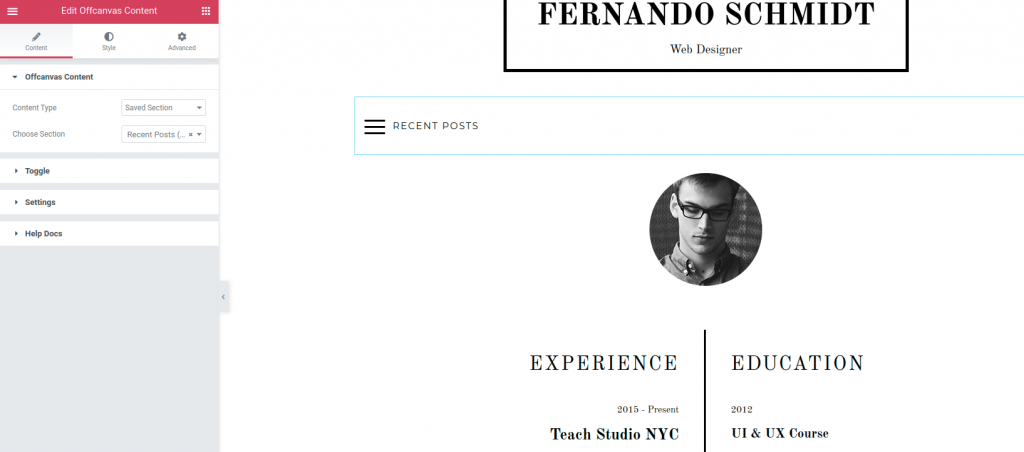 Head over to Offcanvas Content. Choose the "Saved Section" in Content Type option.
Next, select the recently saved section in the "Choose Section" option. For example, in the image below we have chosen a section named "Recent Posts".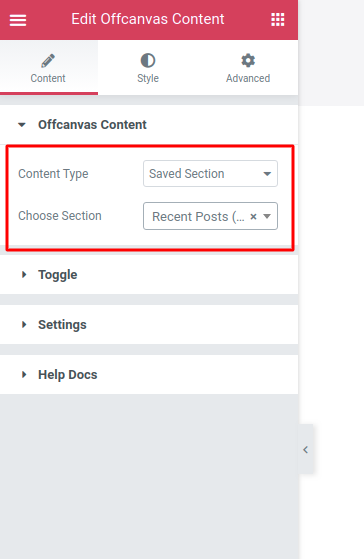 You can further customize the Off-Canvas widget using options available in Toggle & Settings.
Update the page#
Now, just preview the page/post. You'll be able to see the Off-Canvas Widget. When you click on the icon, an interactive section with the "Recent Posts" will be displayed on your screen. That's Off-Canvas content for you.