Dual Heading Widget allows you to break your page heading into 2 parts and gives you the freedom to edit and format the typography of both of them separately. You can style your heading to put more emphasis on one part of the heading.
Content Tab#
The Content tab is where you enter your title separately for the first part as well as the second part. You can change the alignment, add a link there and set the display style of the second part of the Heading.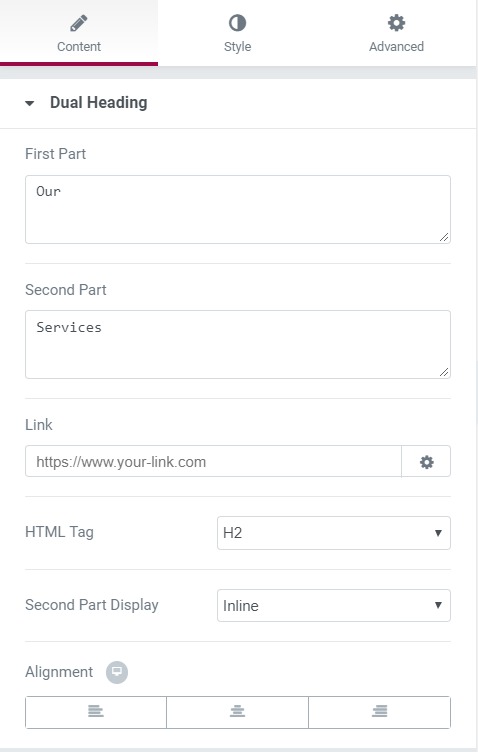 Style Tab#
Here you can play with the typography settings of the page and change multiple settings like Font family, type, style, line height, color, border, border-radius, padding, text shadow, box shadow etc. for first as well as second part.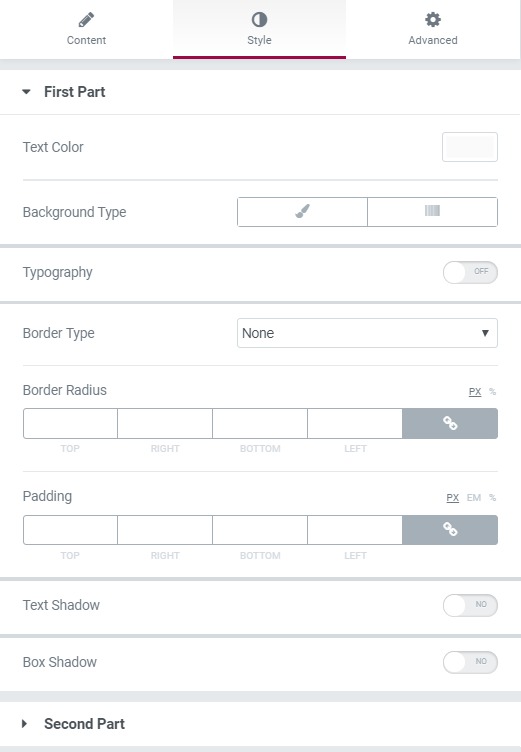 Advanced Tab#
This Tab as five subsections-
Element Style - Here you can change the margin, padding, z-index, entrance animation and add CSS ID and classes.
Background - Here you can set the background as classic or gradient and can even add the hover effects.
Border - Here the properties related to the border is defined like border type, radius, box shadow, and hover effects.
Responsive - Here you set the responsiveness of the different devices to be active or not.
Custom CSS - This lets you add CSS code to the widget, and you can see it render live right in the editor.