PowerPack Popup Box provides an option to use HTML ID & Classes as triggers to open popups using any valid HTML element on the page. Let us see how this feature can be used to trigger Pop-up Content using any element.
Step 1: Add Custom Class to Popup Box#
a. Add Popup Box Widget to the editor and select Trigger > Trigger > Element Class/ID
b. Now add a custom class to it.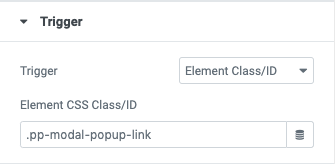 c. Copy this class as we'll use it to trigger Popup Box.
Step 2: Add CSS Class to the Widget#
For example: Triggering Popup Box using Button#
1. Add Popup Box's CSS class to Button > Advanced > CSS Classes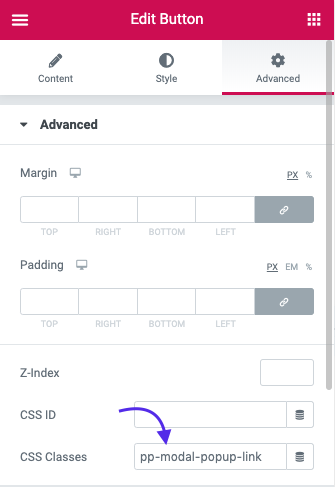 2. Publish the page and click on the link to trigger the Popup Box