Info List widget is used to create impressive lists of items with multiple customization options and functionalities. This widget comes with multiple customization features and functionalities which you can use to make alterations to your website. let's look at each customization one by one.
Content Tab#
Here you can add the items to your list and their description as well. You can change the Icon type from an icon, image, and even text. You can add a link to your list of items, and you get 3 styles, a box, a button, and text, to choose from for your link type. Enabling/disabling the connector s also possible from this tab.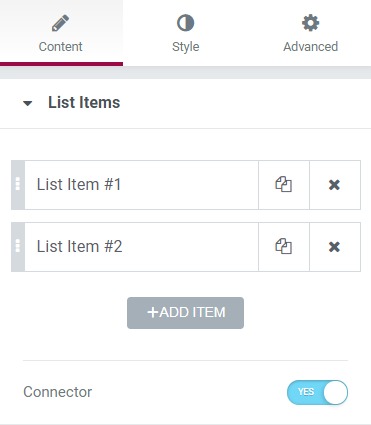 Style Tab#
From the List subheading, you can change the Item spacing via a slider and manually add a value as well. You can edit the connector as well by changing its color, style, and width. Other multiple styling and positioning can be done to the Icon and the Content.