PowerPack Elements comes with cloud-based Template Library where we actively keep adding new templates. Here we will guide you on How to Sync the Latest Templates in PowerPack Templates Library in order to get the latest templates for your website.
Required Plugins: Elementor & PowerPack Add-ons for Elementor.
Create a New Page#
Go to Dashboard >> Pages >> Add New.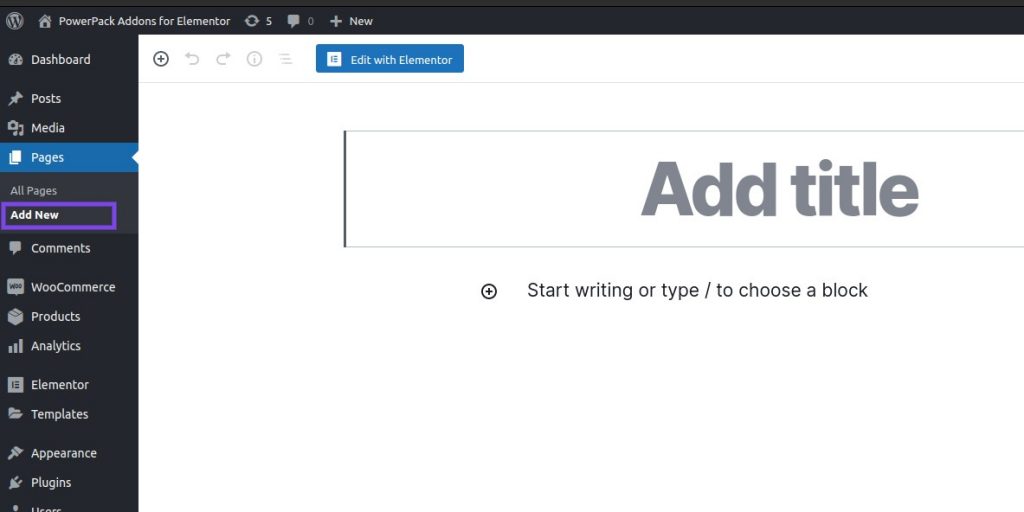 Edit the Page with Elementor#
Click on "Edit with Elementor" to edit the newly created page with Elementor.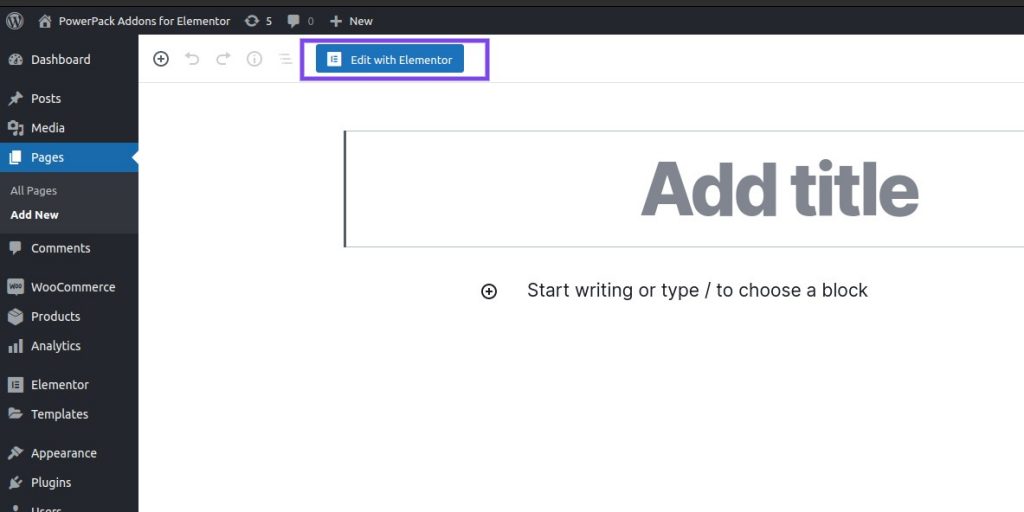 Open PowerPack Templates Library#
After the page opens in Elementor Editor, you'll see the "PowerPack" logo, right next to the "Add a Template" logo. Click on the PowerPack logo to open the PowerPack Templates Library.

Click on Sync Icon in PowerPack Template Library#
Click the small Sync Icon to download the latest template data from our Template Library.