Extending the license will add another year to your product subscription, and you can do it anytime.
If you want to renew your License, firstly, make sure you are logged into your account. You can log in to your account from the My Account page.
Once you are logged in, go to the My Account > License Keys tab and click on the Extend License link.

Fill the necessary checkout details and complete the payment by clicking on the Check out button.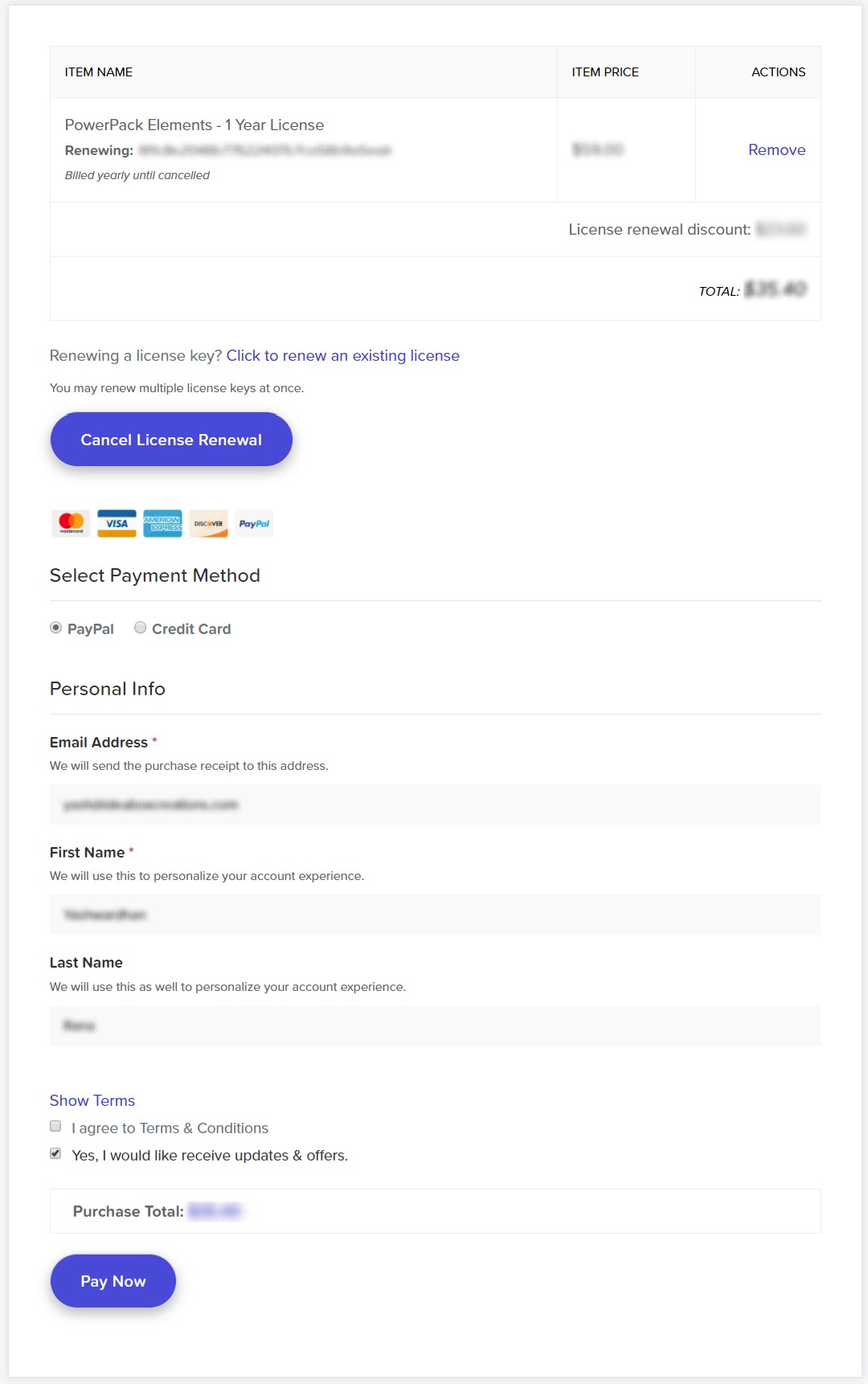 Complete the purchase, and Your license will be renewed.