With the Twitter Grid widget of PowerPack, you can easily display collection tweets on your Elementor websites by simply adding Collection URL - without embedding any HTML code!
In order to display your Collection, first, you need to create a Collection URL. You can use two ways to create your Collection URL: TweetDeck and Twitter API.
In this guide, we'll show you how to create a Collection URL for the Twitter Grid widget using TweetDeck.
How to Create a Collection URL for Twitter Grid Widget#
So, let's get started!
Go to TweetDeck#
First, you need to go to ​​https://tweetdeck.twitter.com/ and log in with your Twitter account.
Once you log in, TweetDeck will display your main Twitter timeline, notifications, direct messages, and more in a column layout.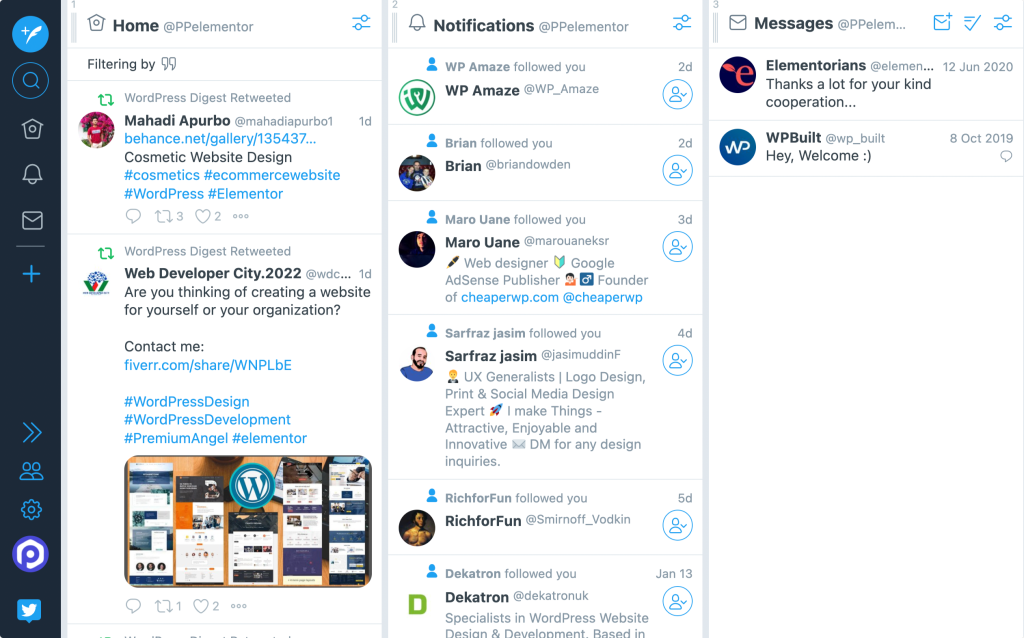 Create a Collection Column#
To create a new column for your tweets' Collection, click on the "+" icon on the left bar.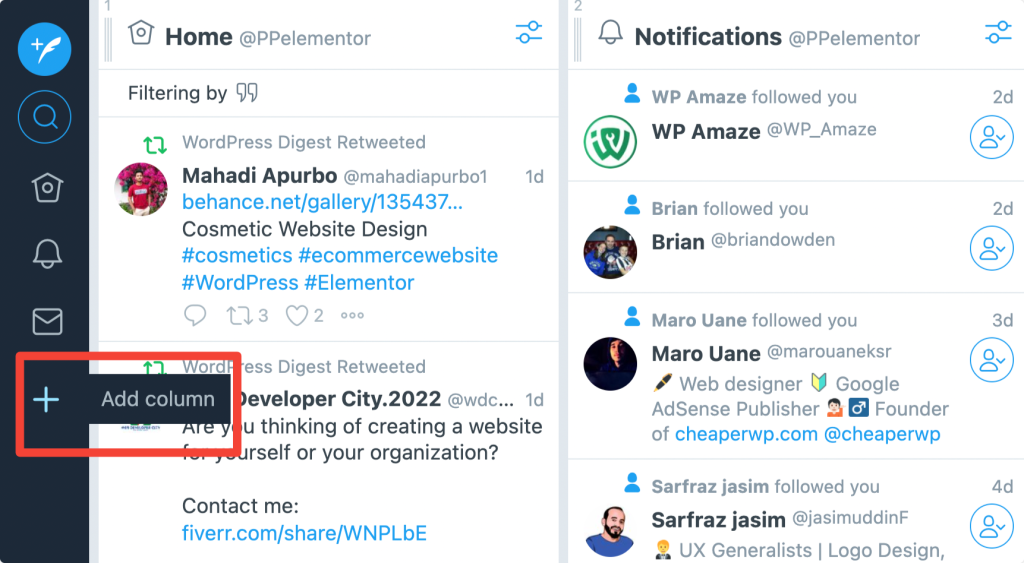 Choose Collection Column Type#
Clicking the icon will pop up a box with multiple options. You can choose from the options to be added and displayed as a new column in your TweetDeck profile.
Select the Collection type from the available options.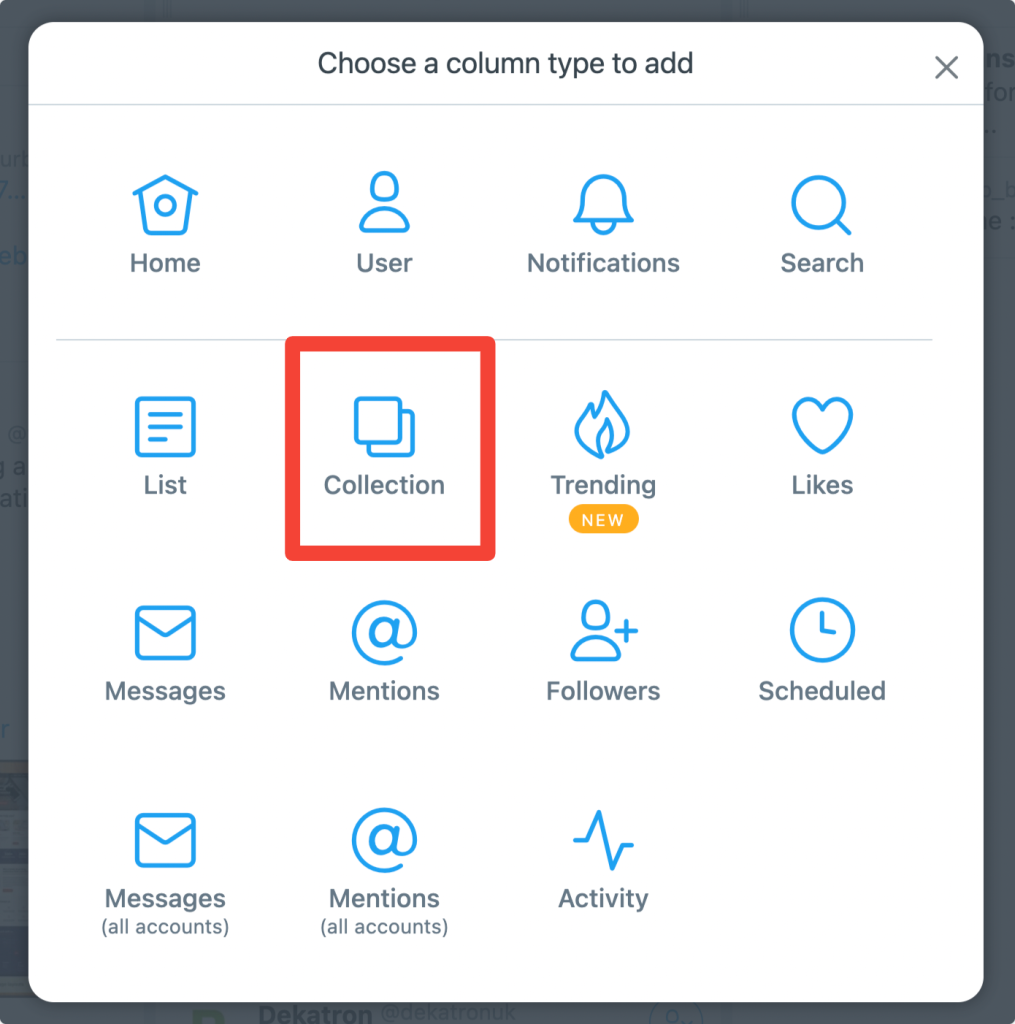 Create Collection #
Click on the "Create Collection" button.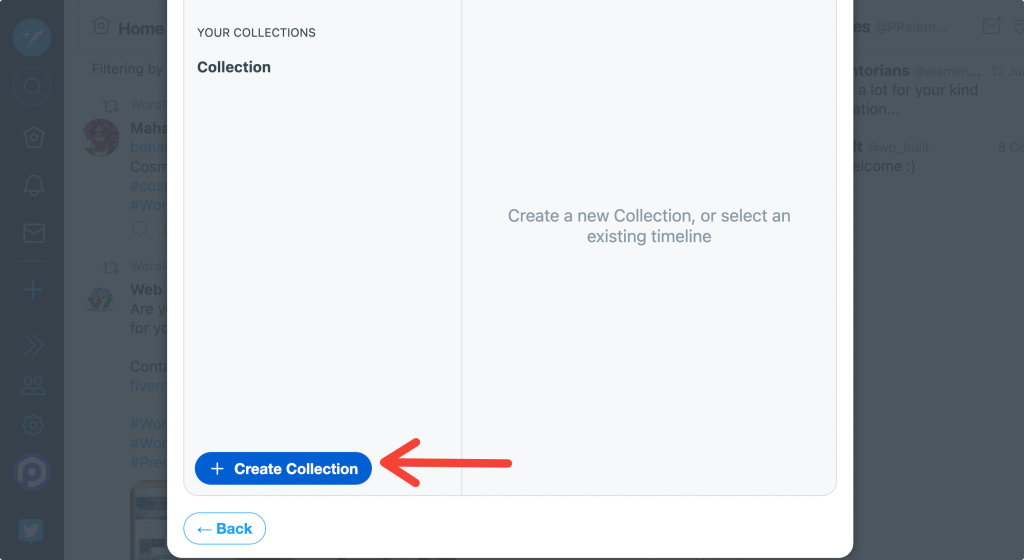 Add Collection Name and Save#
Now add a Collection name and description. This is not a mandatory option but helps you out if you later want to create multiple Collections.
Once done, click on the Save button.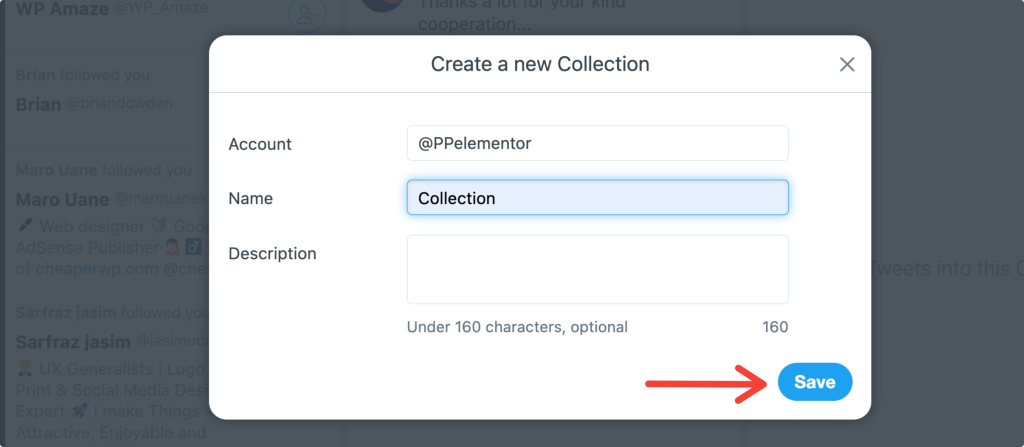 Add Tweets Into Collection#
As soon as you click on the save button, a new column will be created for your Collection.
You can add Tweets to your Collection by clicking the dragging arrow present on the bottom-right of the tweet.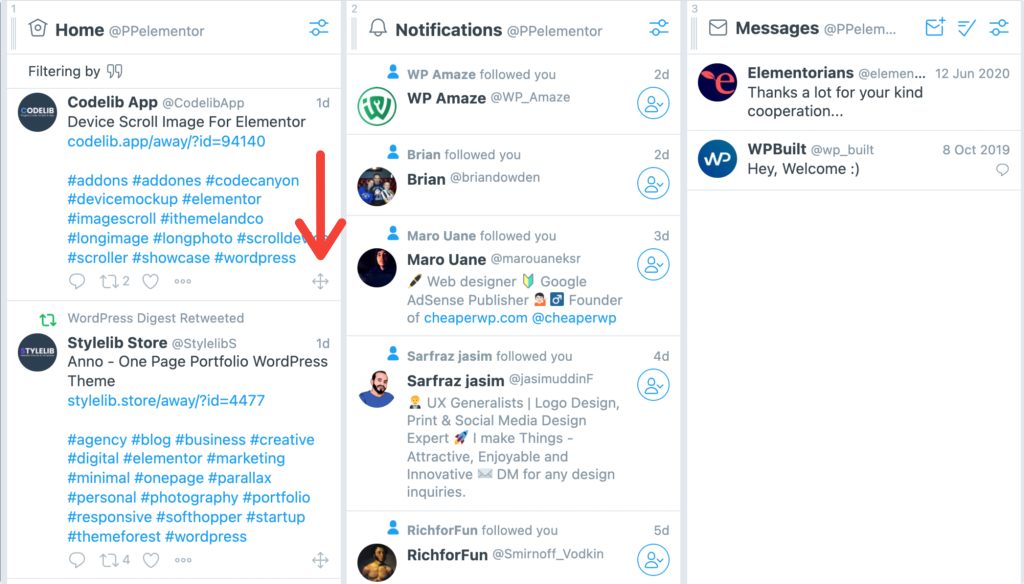 Share Your Collection#
Once you add Tweets to your Collection, you can live display Collection on your website using the PowerPack Twitter Grid widget.
To do that, click on the Settings icon on the top-left corner of your Collection column.

Next, click on Share.

This will display 3 options. Click on the View on twitter.com option.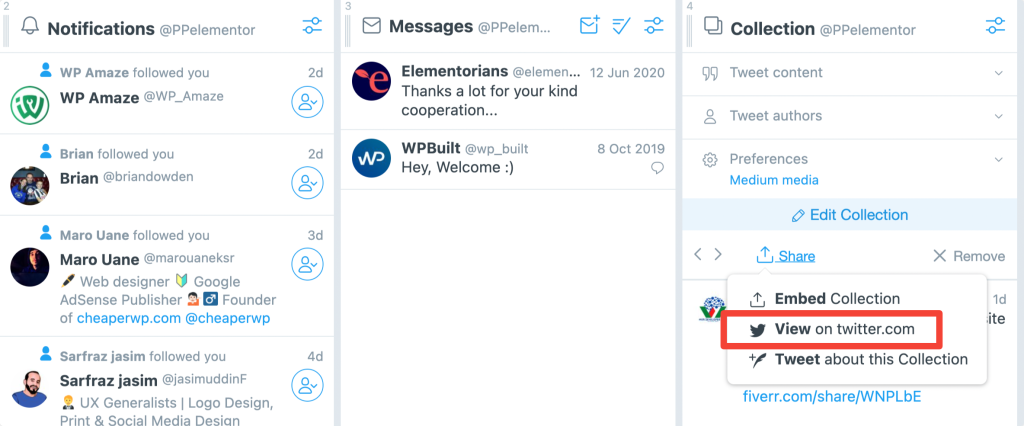 This will open a new page on Twitter with your Collection Tweets displayed.
Add Collection URL to Twitter Grid Widget#
The page URL you'll be redirected to is your Collection URL. Copy the URL and add it to the PowerPack Twitter Grid widget's Collection URL column.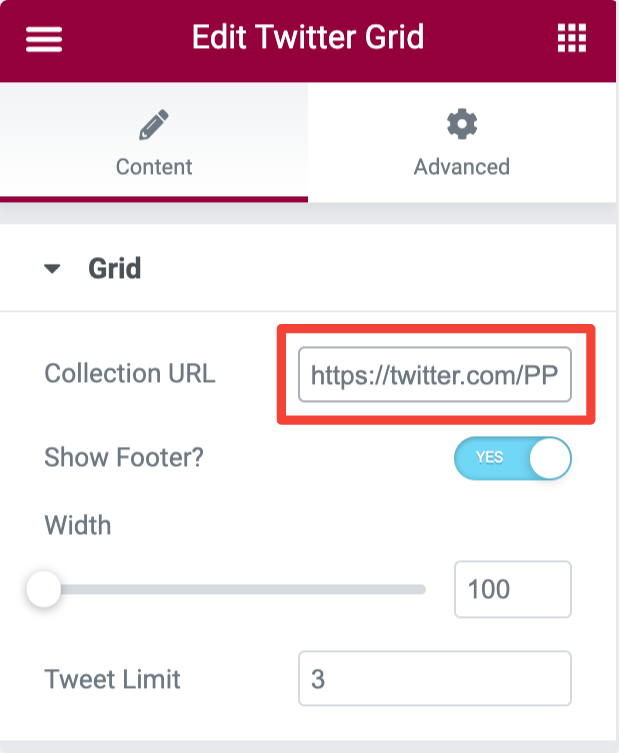 And that's it! This was a detailed guide on how to create a Collection URL for the Twitter Grid Widget of PowerPack Addons for Elementor.