PowerPack Google Maps provide an option to add your own custom styles to the maps. Let us see how it can be done.
STEP 1: Customizing the Map's Style#
1. Go to the Map Style section and select the custom option from the style list. Once selected a text box will appear with a link below it. Clicking this link will take you to the Styling Wizard's site for Google Maps.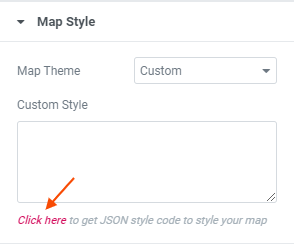 2. On the Styling Wizard, you'll see a welcome window. Click on the Create a Style button to start customizing the map styles.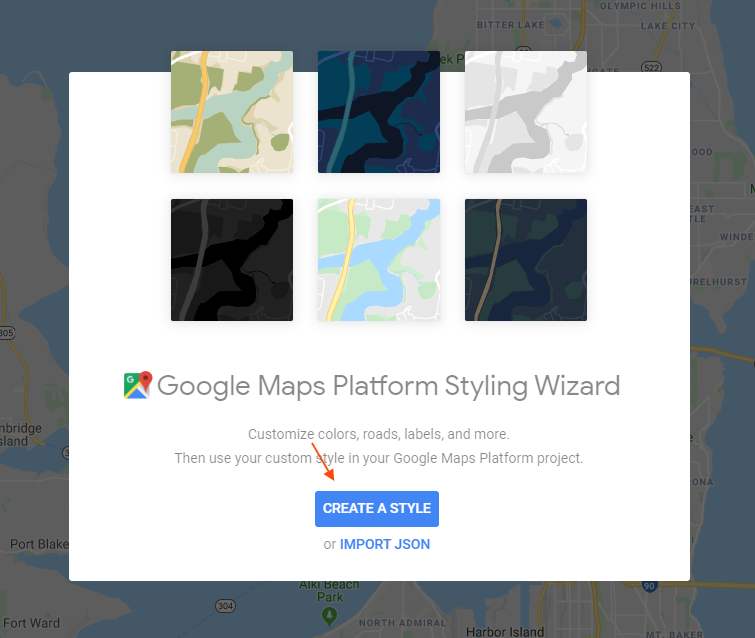 3. Style the map, and once done, you'll see another pop-up window on the screen. Click Copy JSON to copy the styling code.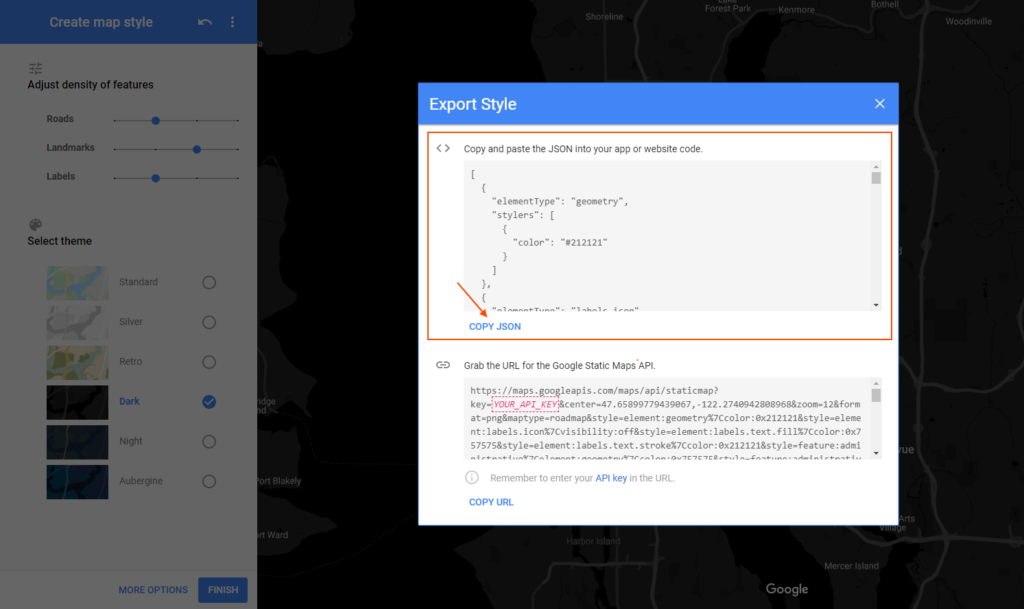 STEP 2: Add the JSON code to the Map Widget#
After copying the JSON code from the Map Styler Wizard, go back to the PowerPack Map Widget and paste the JSON code into the text box. Seconds after pasting the code, you'll see the styling applied to the map in the editor. Publish the Page to complete the setup.