Are you looking for the best AI plugins for WordPress website?
AI, or Artificial Intelligence, has been the talk of the town since the launch of ChatGPT. You may have already been using a plugin on your website that uses machine learning or artificial intelligence.
This article will look at the 7 best WordPress AI plugins, some of which you already have installed and use AI and ML.
So let's get started!
Advantages of using AI WordPress Plugin
There are plenty of advantages to using an AI-powered WordPress plugin. Here are five major benefits:
Improved User Experience: AI-powered plugins can help you personalize the user experience on your website. For example, you can use AI to recommend content to visitors based on their interests, browsing behavior, and previous interactions with your site.
Increased Engagement: AI-powered chatbots can engage with visitors in real time, answer questions, and help them find what they want. This can lead to increased engagement and higher conversion rates.
Time Savings: AI can help automate repetitive tasks, such as tagging images and categorizing content. This can save you time and allow you to focus on other essential tasks.
Improved SEO: AI can help optimize your content for search engines by analyzing your site's content and recommending improvements.
Better Security: AI can help detect and prevent security threats by monitoring your site for suspicious activity and alerting you to potential issues.
Best AI WordPress Plugins
Now let's see our picks of the WordPress AI plugins.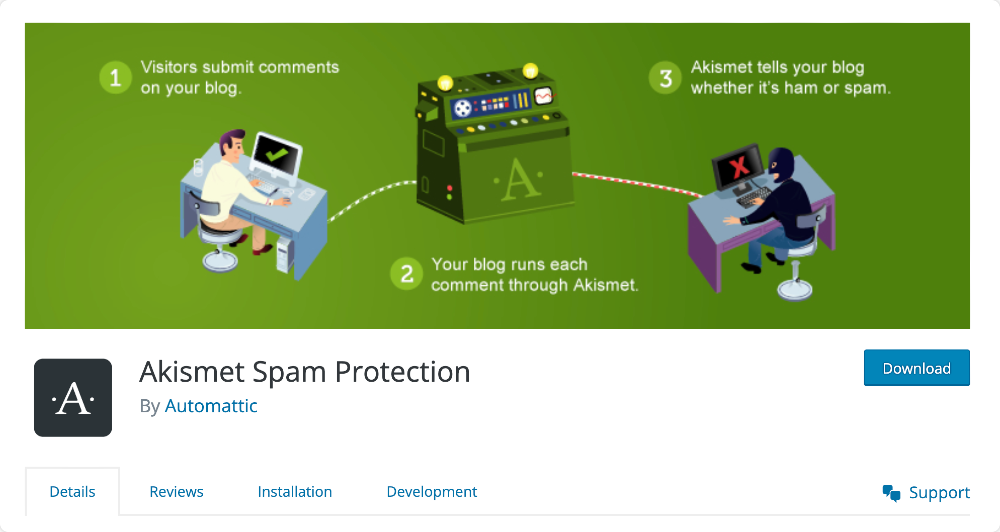 Akismet is one of the most popular anti-spam solutions for WordPress sites.
It is a powerful spam-filtering WordPress plugin that uses advanced algorithms and machine learning to identify and filter out spam comments and other unwanted content on WordPress websites.
When a new comment is submitted on a WordPress site, Akismet checks it against its vast database of known spam and malicious content.
If the comment is identified as spam, it is automatically moved to the spam folder, which can be reviewed and deleted.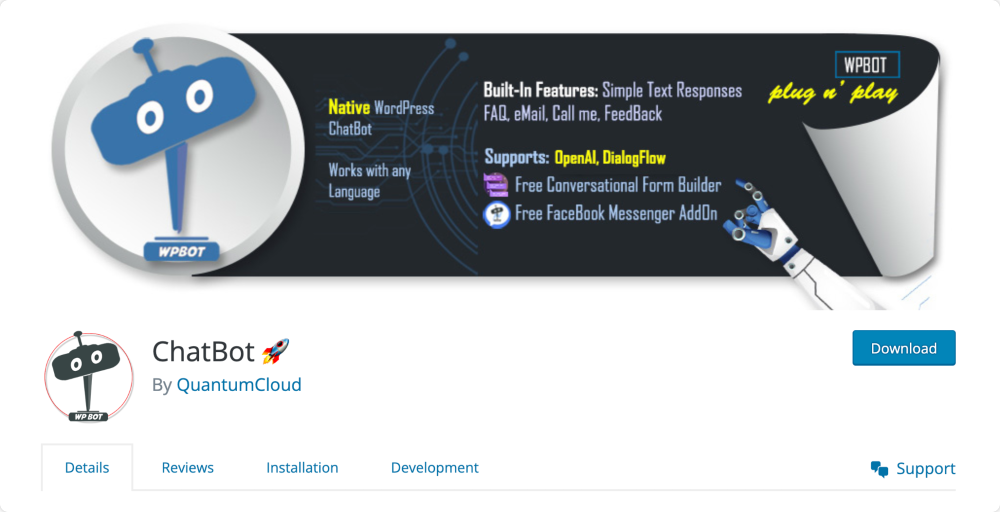 ChatBot is an AI chatbot plugin for WordPress websites. This plugin uses natural language processing (NLP) and artificial intelligence (AI) to understand and interpret user inputs and generate appropriate responses based on predefined rules or learned patterns.
ChatBot allows website owners to create custom chatbots that can interact with website visitors. These chatbots can be programmed to answer common questions, provide information about products and services, and even complete transactions.
The plugin also supports voice recognition and natural language processing, which allows chatbots to interpret user intent and respond accordingly.
ChatBot plugin has several pre-built templates, including a lead generation, support, and sales bot. Users can also create custom chatbots from scratch or modify templates to suit their needs.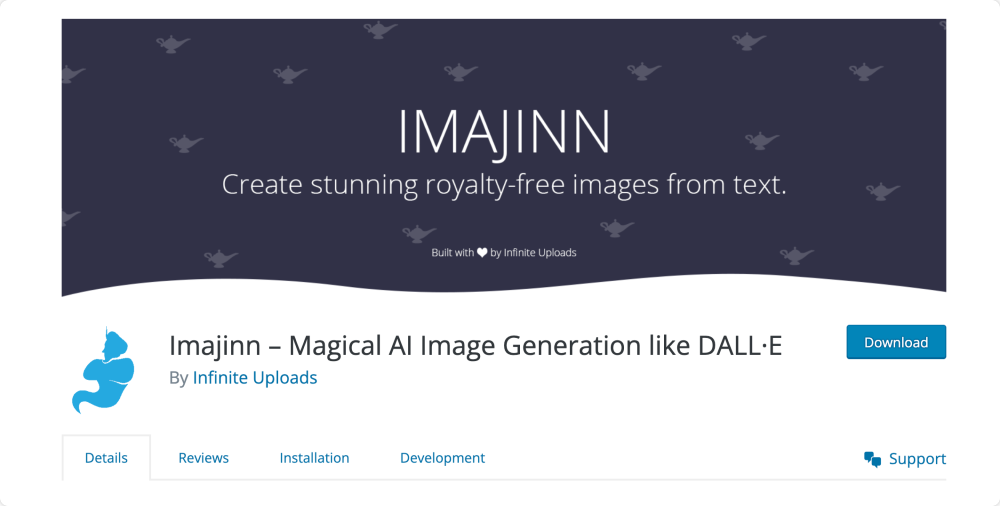 Imajinn AI is a WordPress plugin that provides website chatbot functionality using artificial intelligence (AI) technology. It allows website owners to create a chatbot to answer frequently asked questions, provide information about products and services, and even complete transactions.
The Imajinn AI plugin uses natural language processing (NLP) and machine learning (ML) algorithms to understand user queries and respond accordingly. It can also learn from user interactions over time, making its responses more accurate and efficient.
Imajinn AI comes with a drag-and-drop chatbot builder, making it easy for website owners to customize the chatbot to fit their needs. It also supports voice recognition, allowing users to interact with the chatbot using their voice.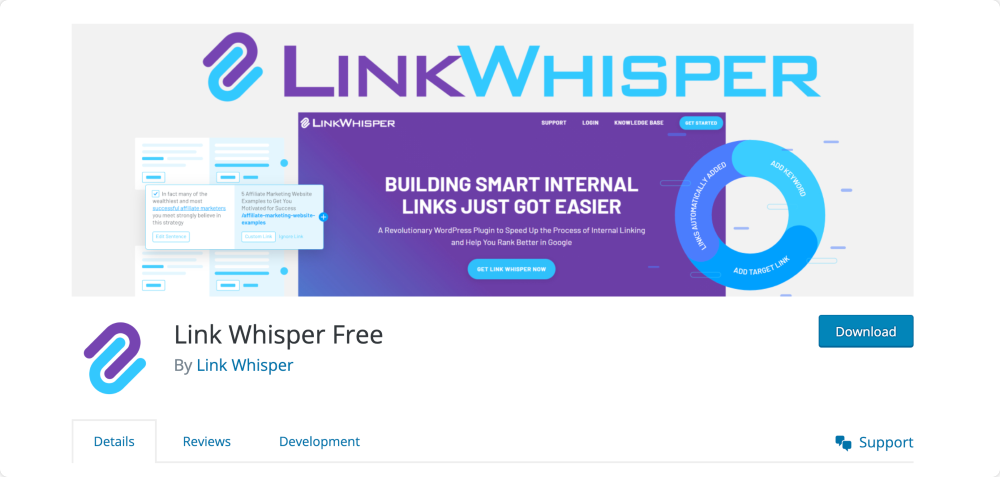 Link Whisper is a WordPress plugin to help website owners improve their internal linking strategy. The plugin uses artificial intelligence (AI) technology to analyze your website's content and suggest relevant internal links to add to your posts and pages.
Link Whisper can help improve your website's SEO by optimizing your internal linking structure, which can increase the visibility of your content on search engines. It can also help reduce the bounce rate by providing relevant links to keep visitors on your website for extended periods.
The Link Whisper plugin has several features, including adding links directly from the post or page editor, automatically linking keywords and phrases, and the ability to exclude specific keywords or pages from the linking process. It also provides detailed reporting on your internal linking strategy, including broken links and orphaned pages.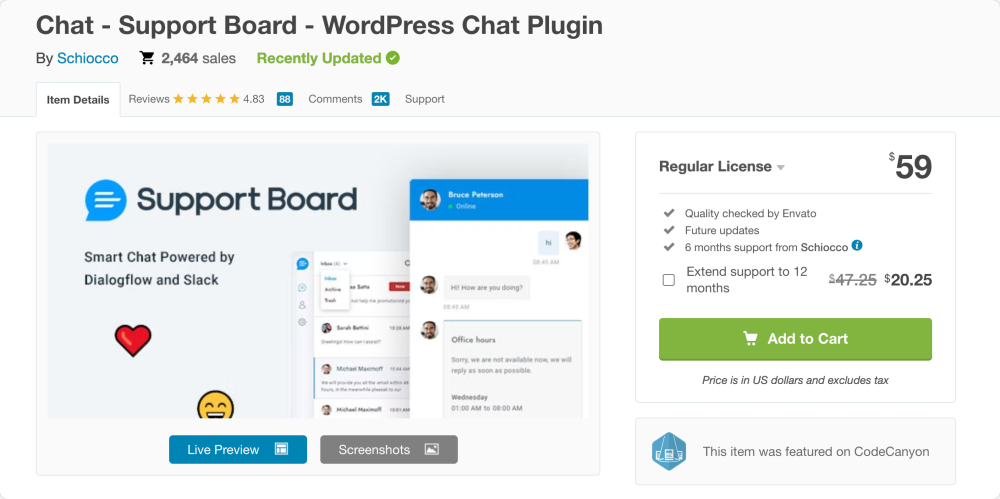 Chat Support Board is a premium WordPress plugin that offers a complete help desk and chat system for websites. This WordPress chat support plugin provides real-time support and assistance to website visitors, improving customer satisfaction and engagement.
Chat Support offers a variety of features, including a customizable chat interface, support ticket system, and knowledge base for frequently asked questions. In addition, the chat system includes features such as chat transfer, file sharing, and a pre-chat form for gathering user information.
In addition, to live chat, Chat – Support Board also offers an email ticketing system for managing customer inquiries and support requests. The plugin includes a dashboard for managing and tracking support requests and detailed analytics and reporting features.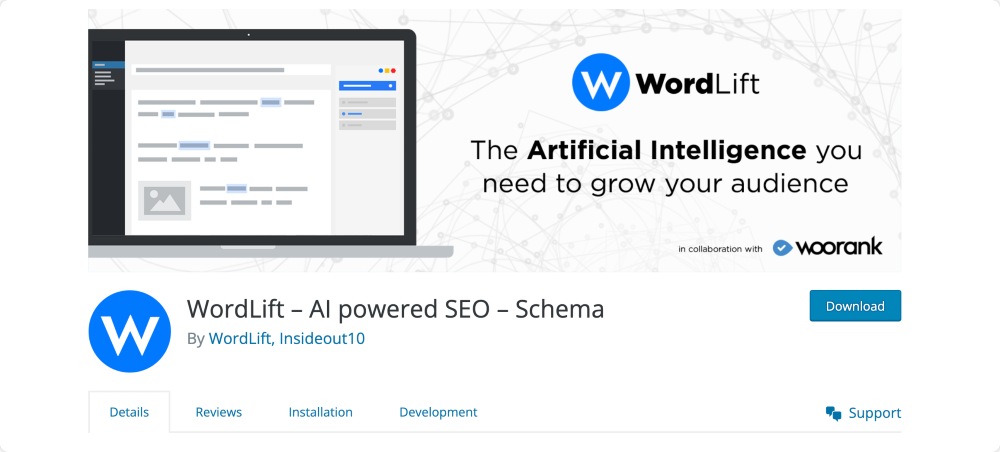 WordLift is a WordPress plugin that uses Artificial Intelligence (AI) and semantic web technologies. These advanced features help site owners optimize their content for search engines and improve their website's visibility.
WordLift uses automated and human curation to create structured data that search engines can easily understand.
The plugin offers a variety of features, including automatic tagging, linking, and categorization of content, as well as the ability to create custom taxonomies & entities. WordLift also includes a visual editor that allows users to create interactive content such as maps, timelines, and quizzes.
In addition to content optimization, WordLift offers analytics and reporting features that provide insights into website performance, user engagement, and search engine rankings. It also integrates with other SEO and analytics tools, allowing users to further optimize their website's performance.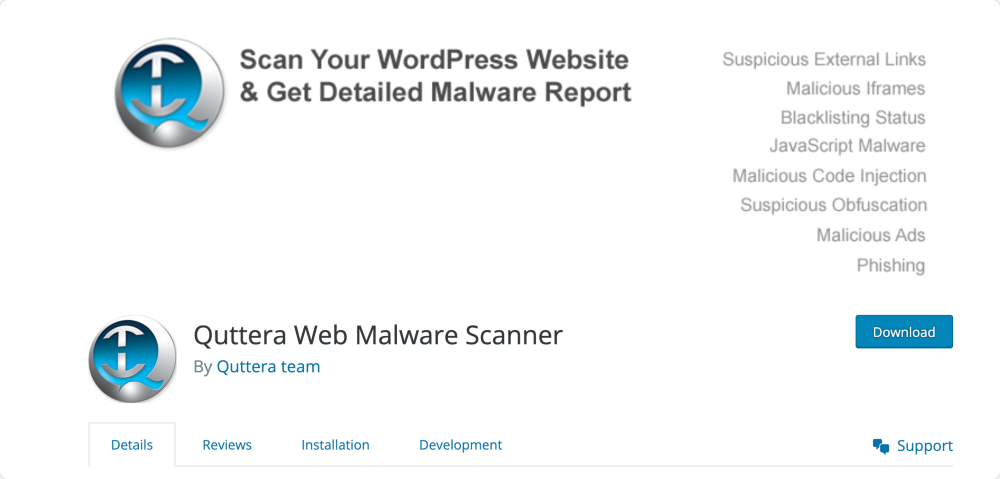 Quttera Web Malware Scanner is a WordPress plugin that scans websites for malware, viruses, and other security threats. It uses multiple scanning engines to provide comprehensive security scans and ensure maximum accuracy.
The plugin offers a variety of features, including automated malware scanning and removal, blocklist monitoring, and security hardening recommendations. Quttera also includes a dashboard that provides real-time alerts and notifications of security threats and detailed reports on website security status.
In addition to WordPress websites, Quttera can scan other websites, such as Joomla, Drupal, Magento, and more. This plugin integrates with popular security tools and services like Sucuri, Cloudflare, and SiteLock.
Final Words: Best AI Plugin for WordPress
We hope this list gives you an overview of the best AI plugin you can consider using on your WordPress sites.
WordPress is an excellent platform for creating and managing websites, but it's vital to utilize the right plugins to make the most of its capabilities truly. From enhancing website functionality to improving security and SEO
The AI plugins we've listed are some of the popular options available for WordPress. Choosing the right plugins can improve your website's performance, user experience, and overall success.
You might also be interested in checking out our popular picks on: