Searching for the best WordPress Caching plugins for your WordPress website?
If you're looking for a quick and effective way to make your website faster, data caching is the best option.
Caching is one of the key elements needed to increase a website's speed. This article will highlight some of the best WordPress cache plugins so you can choose one for your website.
So let's dig in!
Best WordPress Caching plugins
We've listed the 10 best WordPress Caching plugins, along with their features, active installations, and pricing.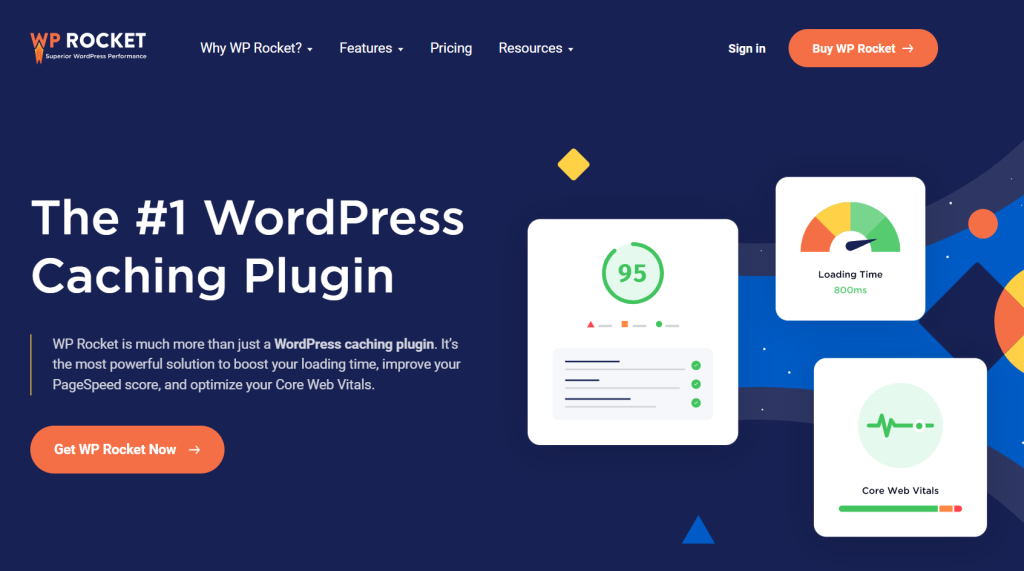 The first WordPress cache plugin on our list is WP Rocket which is currently powering approx 2,840,000+ websites.
WP Rocket provides a wide range of functions for site optimization. It's one of the most user-friendly caching plugins, which is quite helpful if you're unfamiliar with the technicalities required for the various caching choices.
The WP Rocket page functionality saves a fully rendered web page to the browser's cache and delivers it to users as a static HTML file. Doing this prevents a PHP request from being sent to the server, which speeds up page load time.
This plugin can be a fantastic choice for both beginners and experienced programmers due to its clear coding structure and simple interface.
Key Features of WP Rocket
Perfect page caching plugin to boost your SEO and increase conversion rates.
GZIP Compression helps to compress the web pages on the server and decompress them in the browser.
Due to its eCommerce Optimization, the website function quickly and without interruption during the purchasing process.
When you update your web pages, WP Rocket's cache preloading feature automatically preloads the cache.
Its "browser caching" function enables you to keep frequently used website resources like photos, JS, CSS, and more in the local memory of any navigational device, including desktop and mobile ones.
WP Rocket works with the best-managed WordPress hosting services and is compatible with the most widely used themes and plugins.
| | | |
| --- | --- | --- |
| Rating | Best for | Price |
| 4.9/5 | Beginners | $49 – $249 |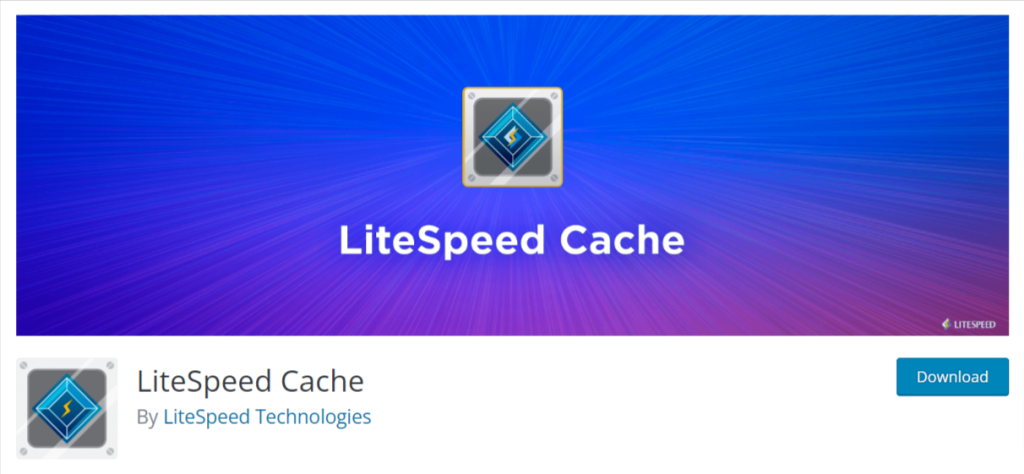 Another WordPress cache plugin in our list is LiteSpeed Cache which currently has 2 M+ active installations.
LiteSpeed Cache plugin, created by LiteSpeed Technologies, has received excellent reviews. Additionally, it offers "LiteSpeed" specific capabilities to boost your website in addition to operating universally across all web providers.
Being a server-level cache, which is quicker than a PHP-level cache, distinguishes LiteSpeed Cache from other plugins.
LiteSpeed Cache is a beginner-friendly cache plugin that suits any beginner's requirements. Although it's a free plugin, you must use the LiteSpeed Web Server to take advantage of its built-in page caching functionality.
Key Features of LiteSpeed Cache
LiteSpeed Cache plugin's cache crawler feature serves pre-cached content and minimizes visitors' wait time.
Server Side Caching is available with LiteSpeed Web Server, OpenLiteSpeed, Web ADC and QUIC.cloud.
Its eCommerce Support caches shopping carts and other pages with private content.
This plugin's (ESI) enables a cache of public and private dynamic content on the same page.
Its intelligent feature lets the cache be accurate and up-to-date with tag-based Smart Purge.
LiteSpeed's CDN Integration maximizes site performance with purpose-built Quic.Cloud CDN.
| | | |
| --- | --- | --- |
| Rating | Best for | Price |
| 4.8/5 | Beginners to Professionals | Open Source (free) |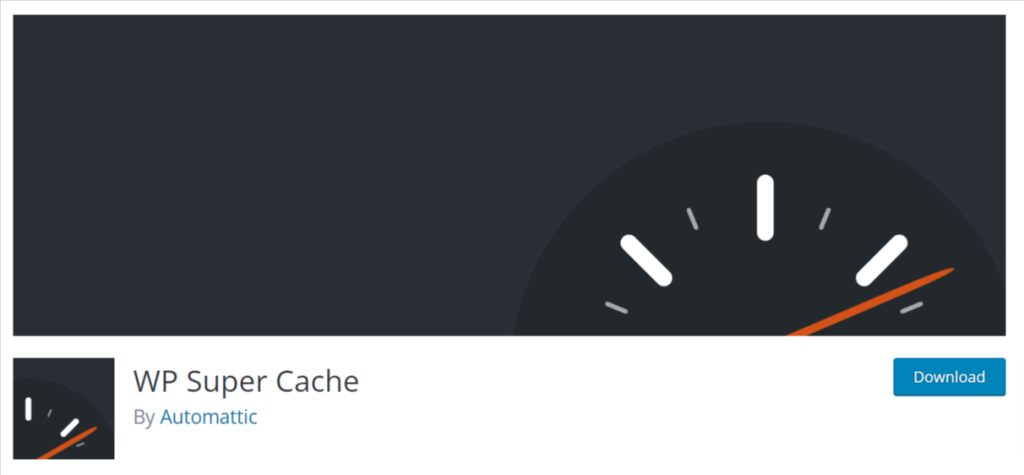 WP Super Cache is another example of the popular WordPress caching plugin currently installed on over 2 million+ websites.
With the exception of initial installation, WP Super Cache is a free piece of open-source software. Instead of using the large WordPress PHP scripts, it operates effectively by producing static HTML pages and serving those files.
WP Super Cache plugin has every essential caching option to make your website faster. This contains enhanced cache preload, CDN support, gzip compression, page caching, and cache pre-loading.
Key Features of WP Super Cache
WP Super Cache plugin uses a garbage collection procedure to remove outdated files from the cache and prevent them from slowing down your website.
WP Super Cache releases regular updates and works smoothly.
WP Super Cache includes all necessary options already filled up on the backend interface. Even for new users, understanding and activation are rather simple.
Regardless of the size of your websites, WP Super Cache will deliver great caching services.
WP Super Cache has been combined with a distinctive CDN setup for better file distribution.
WP Super Cache features a special function called "Cache Rebuilding" that prevents your blog's cache from being deleted each time a comment is placed. The old page is served to other users while it rebuilds the cache.
| | | |
| --- | --- | --- |
| Rating | Best for | Price |
| 4.3/5 | Any WordPress User | Open Source (free) |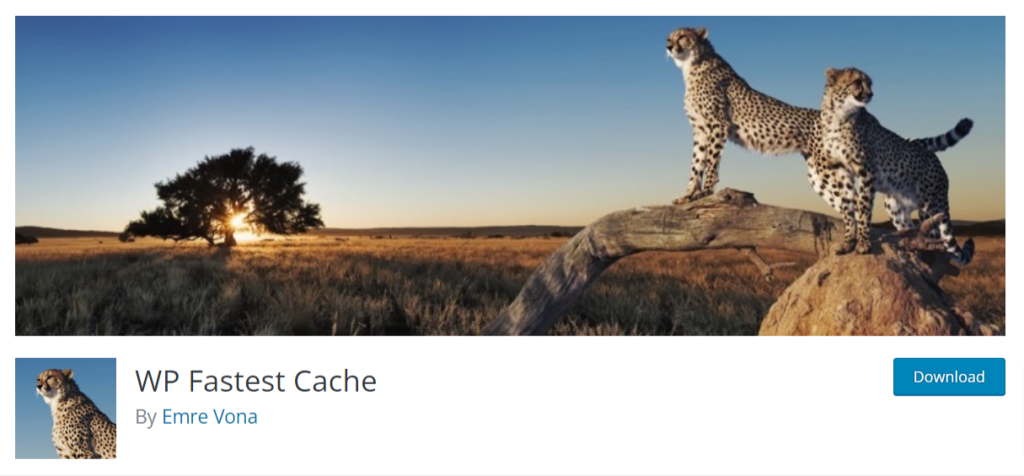 Another best caching plugin for WordPress is WP Fastest Cache which currently has over 1 million installations.
WP Fastest Cache's free edition comes with a number of advanced capabilities. With this plugin, the site administrators can schedule the deletion of all cached files and minified CSS and JS files.
The free version of WP Fastest Cache is ideal for beginners. The premium version of this plugin is also available, but it can only be purchased via the WP Fastest Cache settings module.
The premium plugin only costs once and offers a variety of tools that are not available in the free version.
Key Features of WP Fastest Cache
WP Fastest Cache allows the administrator to remove all cached files on the options page.
Each time a post or page is published, all cache files are removed.
It allows the admin to remove the minified CSS and JS files on the options page.
You can disable or block caching for a specific page or post with a short code.
Allows you to enable or disable the cache option for mobile devices.
With this plugin, you can enable or disable the cache option for logged-in users.
Supports SSL, CDN, and Cloudflare.
It supports preload caching that helps you create the cache of the entire data of your site automatically.
| | | |
| --- | --- | --- |
| Rating | Best for | Price |
| 4.9/5 | Professionals | Free or $59 |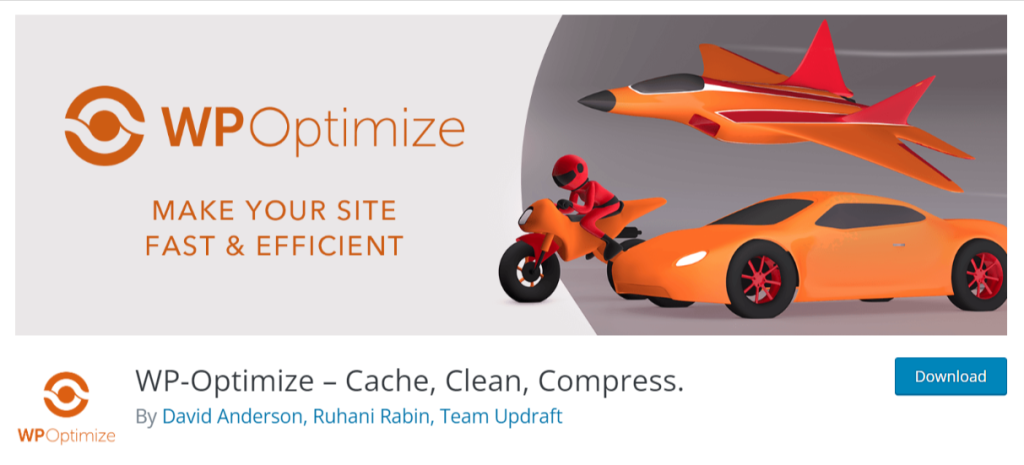 The next WordPress cache plugin on our list is WP-Optimize, which has 1 million+ active installations.
WP-Optimize was initially designed to clean and optimize your WordPress database, but it has now evolved into a comprehensive performance plugin for WordPress.
WP-Optimize cache plugin includes the ability to cache your website, optimize your site, and compress your photos in addition to anything else you could want from a WordPress cache plugin.
Key Features of WP-Optimize
WP-Optimize is extremely easy to use and mobile-friendly too.
This plugin removes all unused information (such as spam, unapproved or trashed comments, stale information, pingbacks, trackbacks, and expired temporary options.)
Carries out automatic cleanings every week (or as needed.)
Carries out optimizations without requiring users to submit manual queries.
Automatically start a UpdraftPlus pre-optimize backup.
Display database statistics and possible cost savings.
| | | |
| --- | --- | --- |
| Rating | Best for | Price |
| 4.8/5 | Beginners | $30 Onwards |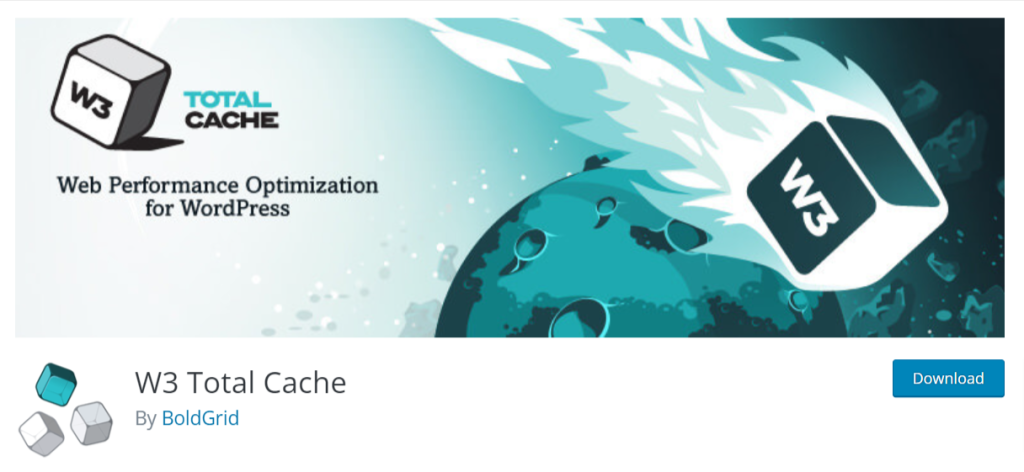 W3 Total Cache plugin is one of the most well-liked WordPress plugins to speed up your website. It has a ton of features and is well-known in the WordPress caching community.
W3 Total Cache is a leading WordPress plugin that successfully navigated a challenging period and emerged stronger, resulting in a good performance on every website. Well, it's worth a look if you want to make your WordPress website faster.
Key Features of WP Total Cache
WP Total Cache is compatible with virtual private/dedicated servers, dedicated servers, and shared hosting.
Supports all mobile devices, including appropriate page caching and theme switching for groups of referrers or user agents.
Allows for the caching of (minified and compressed) posts and pages, including CSS and JavaScript, in memory, on a disc, or a CDN (FSD) (by user agent group).
Caching techniques include local disc, Redis, Memcached, APC, APCu, eAccelerator, XCache, and WinCache for database objects in memory or on disc, objects in memory or on disc, and fragments as well.
Minification of articles, webpages, and RSS feeds; inline, embedded, or third-party JavaScript/CSS with automated updates to assets, etc.
| | | |
| --- | --- | --- |
| Rating | Best for | Price |
| 4.4/5 | Professionals | $99 Onwards |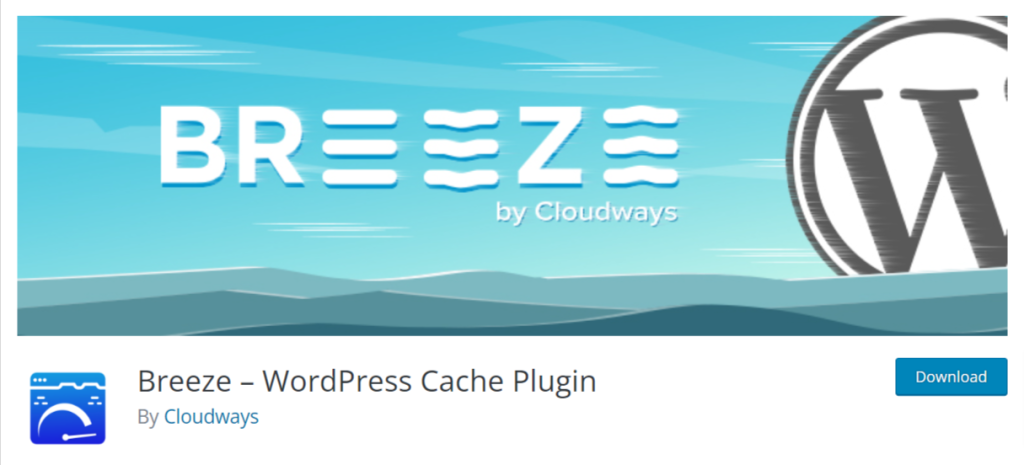 Another WordPress cache plugin you can consider using on your website is Breeze which currently has over 2,00,000 installations.
WordPress caching plugin Breeze is created by the staff of Cloudways hosting. You don't have to utilize Cloudways hosting in order to use Breeze; it works with any hosting company.
Setting up everything is very simple, thanks to this plugin's straightforward and user-friendly interface!
Although it doesn't stand out or have special features, it works effectively; if you're searching for a free caching plugin that offers some useful elements.
Key Features of Breeze
Breeze enhances resource optimization and website speed.
This plugin's amazing features include a file-level caching system, database optimization, database minification, support for Varnish cache, and streamlined CDN integration choices.
You can directly install and configure this plugin within the WordPress dashboard.
Breeze is simple to set up, and also, there are some pre-configured settings available with this plugin. (All your WordPress websites should function flawlessly with the suggested settings.)
Breeze works simply straightforwardly, which makes it a good choice for learners or beginners. You only need to install and activate the plugin to see results immediately.
| | | |
| --- | --- | --- |
| Rating | Best for | Price |
| 3.7/5 | Beginners | Free |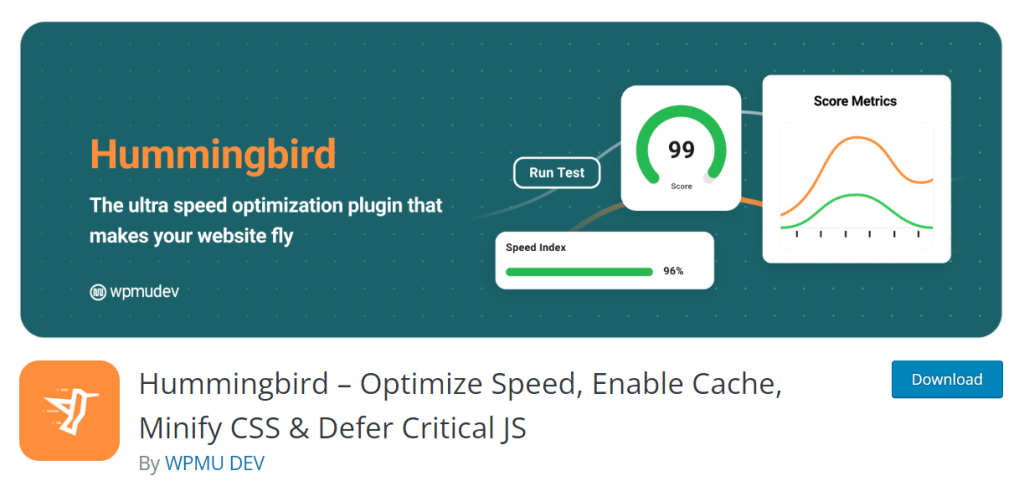 The next WordPress cache plugin is Hummingbird which currently has 1,00,000+ installations.
The other cache plugins that we've mentioned above offer a similar set of features as Hummingbird; a few of them are lazy loading for photos, comments, and longer posts, GZIP compression, CSS and JavaScript minification and deferral, and browser caching, but this one never fails to load faster.
The best part of using this plugin is that it fully scans your website, identifies files bogging it down, and offers advice and solutions.
It even offers one-click enhancements, including a full cache suite, script and style minification, and CSS and JavaScript deferrals. So, not only for beginners, Hummingbird is a great choice for professionals too.
Key Features of Hummingbird
This plugin enables text compression and uses gzip to make your site fly.
It pre-connects to the required origins. It also establishes earlier connections.
Reduce the time it takes JavaScript to execute via delivering smaller JS payloads, preloading JS, and delaying JS.
Make good use of your browser's cache – The Hummingbird Cache suite provides a good browser cache for caching any website.
It reduces CSS (unused trip code from your CSS) and JavaScript (speeds up the time it takes to parse your JS files.)
Defer any non-essential JS/CSS and move the critical CSS and JS inline to eliminate render-blocking resources.
| | | |
| --- | --- | --- |
| Rating | Best for | Price |
| 4.8/5 | All Users | $10 Onwards |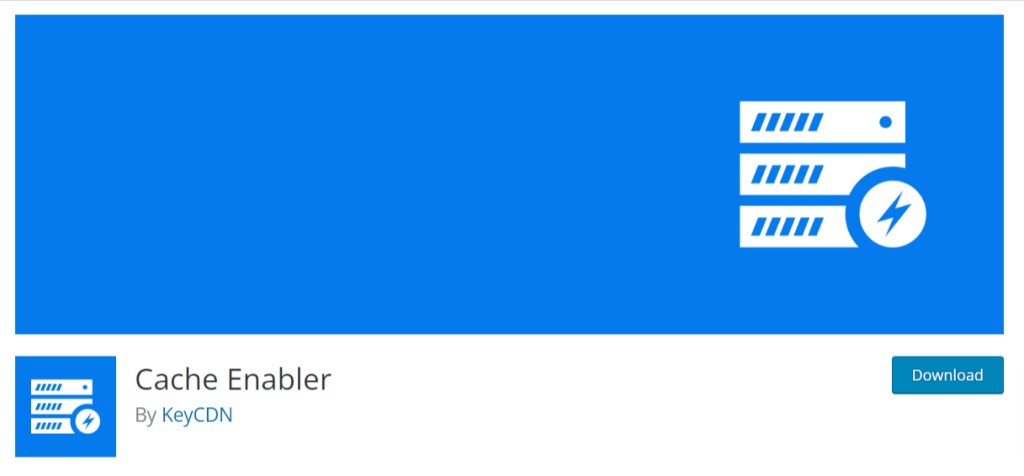 The next WordPress cache plugin you might want to use on your website is Cache Enabler which currently has 1,00,000+ installations.
Cache Enabler is a powerful and easy-to-use WordPress cache plugin.
This cache plugin enables users to pre-compress cached pages with GZIP, minify the HTML in cached pages, set cached files to expire after a certain amount of time, remove the site cache if the content has changed, and more. In addition to that, it also functions on multisite networks.
The Cache Enabler plugin allows your.png and.jpg images in the web P format without needing to be converted, which is one of the required benefits you might like.
Although this plugin has less functionality than others we've included in this article, people who are just getting their websites started with them can still try it.
A quick and effective cache engine.
It offers automatic smart cache clearing.
Adds features such as manual cache clearing and WP-CLI cache clearing.
Pre-compression for Brotli and Gzip is supported.
Display the current cache size in the WordPress dashboard.
Support for custom post types.
| | | |
| --- | --- | --- |
| Rating | Best for | Price |
| 4.4/5 | Beginners or Learners | Free of Cost |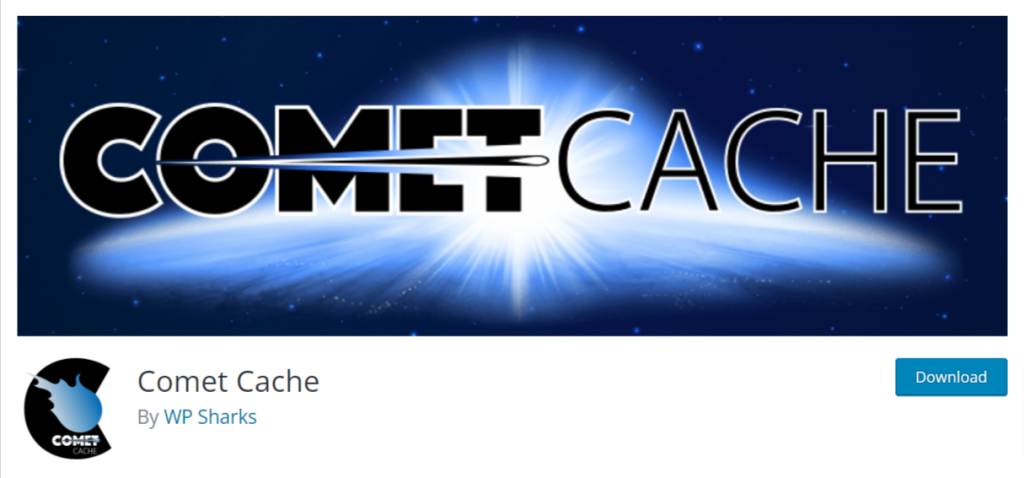 The last cache plugin for WordPress included in this article is Comet Cache, which has 40,000+ active installations.
Comet Cache is a simple-to-use plugin for caching your WordPress posts, pages, tags, categories, archives, RSS feeds, and XML sitemaps.
Comet Cache is a user-friendly choice for those unfamiliar with caching because the settings page offers thorough descriptions of its functions. Also, it offers a one-click setup procedure and a variety of advanced features. And because of this capability, it ranks as one of the top caching plugin choices for beginners.
Even Comet Cache's premium edition has more sophisticated features, like a cache rebuild that automatically builds and downloads the cache every 15 minutes to maintain the currency of the content.
In order to prevent a cached version of your website from being created by a search engine bot, this tool preloads your site's cache at intervals of 15 minutes.
You may quickly serve additional pages by saving static content in visitors' browsers.
HTML, CSS, and JS files are combined and minified using an HTML compressor tool. There is also a gzip compression available.
You may use Comet Cache to serve some or all of the static files on your website from a CDN, which supports multiple CDN hostnames.
| | | |
| --- | --- | --- |
| Rating | Best for | Price |
| 4.5/5 | Any User | Free / Pro version – $9 onwards |
Conclusion!
We hope this article helps you choose the suitable cache plugin for your WordPress website. In case you need any further assistance, we are here to help you.
You can also refer to the Best WordPress Hosting for Elementor post if you are looking for the best hosting service for WordPress.
If you like this article, drop your comments, and subscribe to our newsletter for more articles.
Also, join us on Twitter, Facebook, and YouTube for more regular updates.