Who doesn't love free stuff, right? Well, we love freebies as well, and that is the reason why we have decided to give out free Elementor templates to all our visitors!  Excellent products/services need a good landing page, and with these beautifully designed free Elementor templates, you can showcase your services/products.
Elementor free offers a lot of functionality, and the Pro version has even more amazing features like Free Elementor Templates. If you are a freelancer or an agency owner, Elementor can be a great value addition to your business. Elementor offers powerful features which can be a huge time saver and help you improve efficiency.
Free Elementor Templates
Using a free template from the Elementor library or a third-party resource can save you hours of time and effort. With this approach, you can do more in less time and build websites faster. Before we go ahead, here is a quick access window for you if you directly want to view the demo and download the template.
Download Free Elementor Templates
---
AnalogWP: Free Elementor Templates Library
Apart from the templates we have listed and the ones offered by Elementor, here we have another great resource for Elementor Templates – AnalogWP.com If you are looking for high-quality, professionally designed, creative free Elementor templates, then AnalogWP is one of the best websites to check out. Their unique Style Kit functionality is a complete game-changer, and it lets you control and update the styling for all the elements at once.
Visit AnalogWP for Elementor Templates.
Camera Sale: Free Elementor Template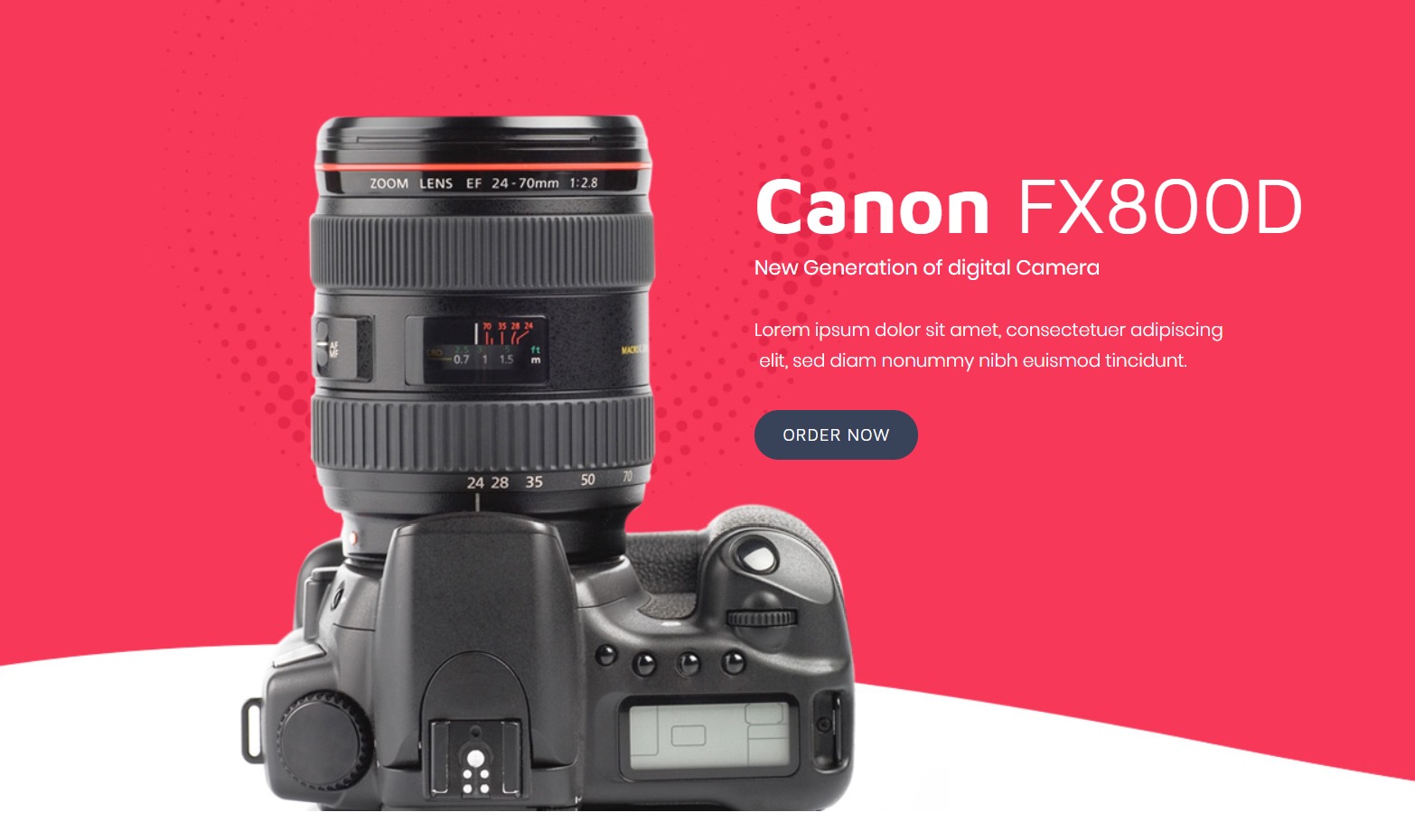 A good Camera needs a proper launch as well. This Elementor Landing Page template has a good-looking CTA with an "order now" button. Below the top section, you can list the most enticing features of the camera and why people should go for it.
Below the features section, you can list your product's achievements, like the number of happy customers and products sold. If you need your customers to see through the camera's lens, then show them some photos taken from the camera itself. You can easily do that in the gallery section. And to complete the page, you get a perfectly designed testimonials section and the contact form with the inquiry section.
Have a look at the Demo.
---
Free Travel Business Template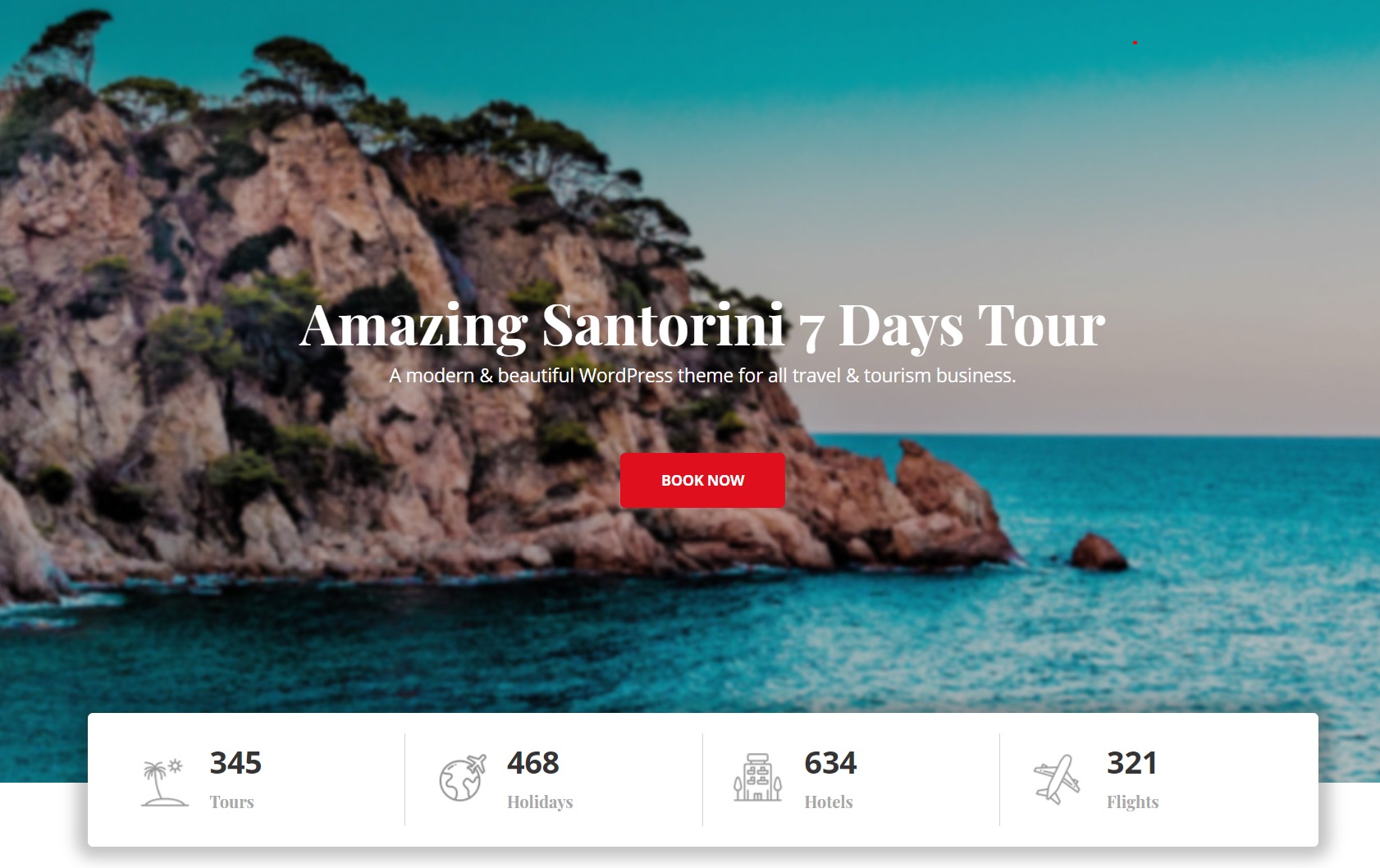 If you have your own Travel Business, then this free Elementor template will be the best representation of your business. You can show various packages and tour plans for your website using this landing page template. The Hero section has a perfectly placed CTA button, and just below the Hero section, you can display your achievements, such as tours, holidays, hotels, and flights for your business.
You can also bifurcate the tours based on the locations as well. At the bottom, you get a CTA panel with a contact number and other contact details row.
Have a look at the Demo.
---
Cosmetic Product Launch Elementor Template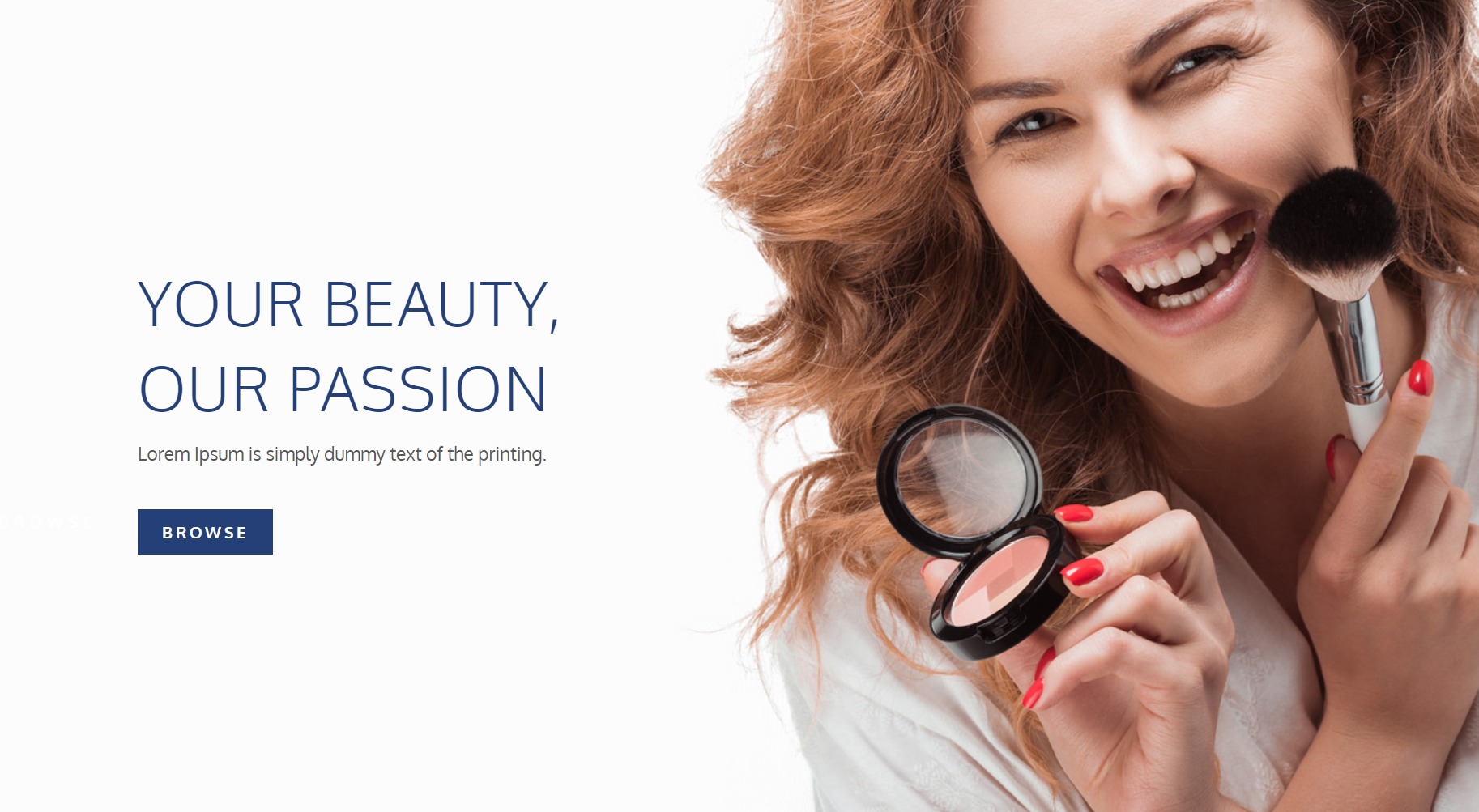 This free Elementor template is perfect for the launch of a Cosmetic product of any kind. It has no customization boundaries, so you can alter it for a launch of cream, hair product, or any cosmetic product. It has a beautifully designed Hero section. Below the hero section, you can list or directly start talking about your product.
You also get an additional row where you can talk more about your product. Lastly, there is a row that will act as the Contact and About Us panel with an extra row for fast contact where you can list your contact info.
Have a look at the Demo.
---
Car Booking Landing Page Template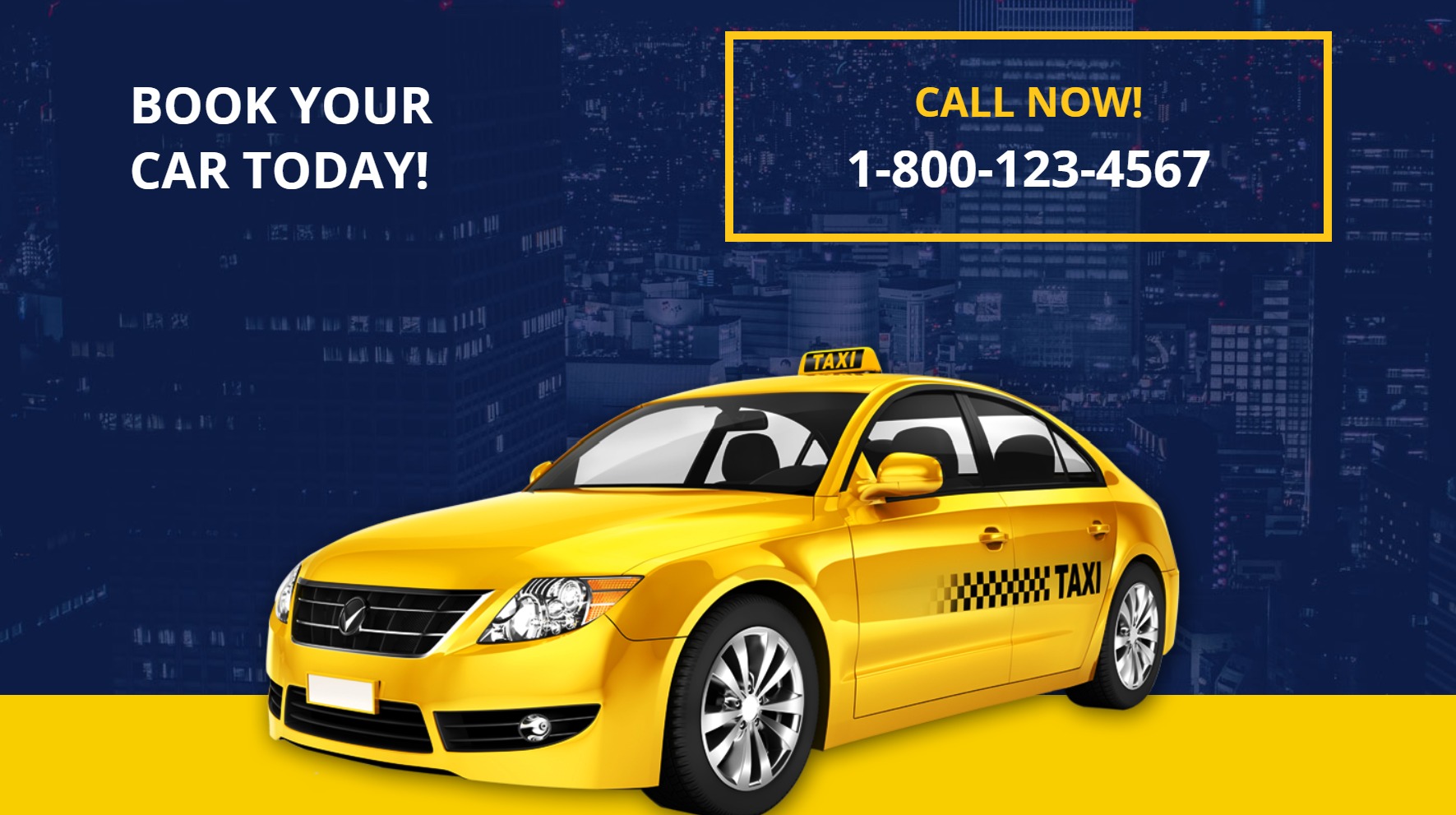 Running your own Car Rental Booking website? Not a problem. This template will take care of all the requirements that you may have. The Hero section comes with a Call Now panel where you can add your contact number.  Below that, you can give your customers a form with which they can make an inquiry for the same.
If you wish to list your unique feature, you can do that too with this template, and you can list your cars individually with their price per day. Testimonials and newsletters subscription panels of this template will help you build trust with the customers as well.
Have a look at the Demo.
---
Internet Provider Template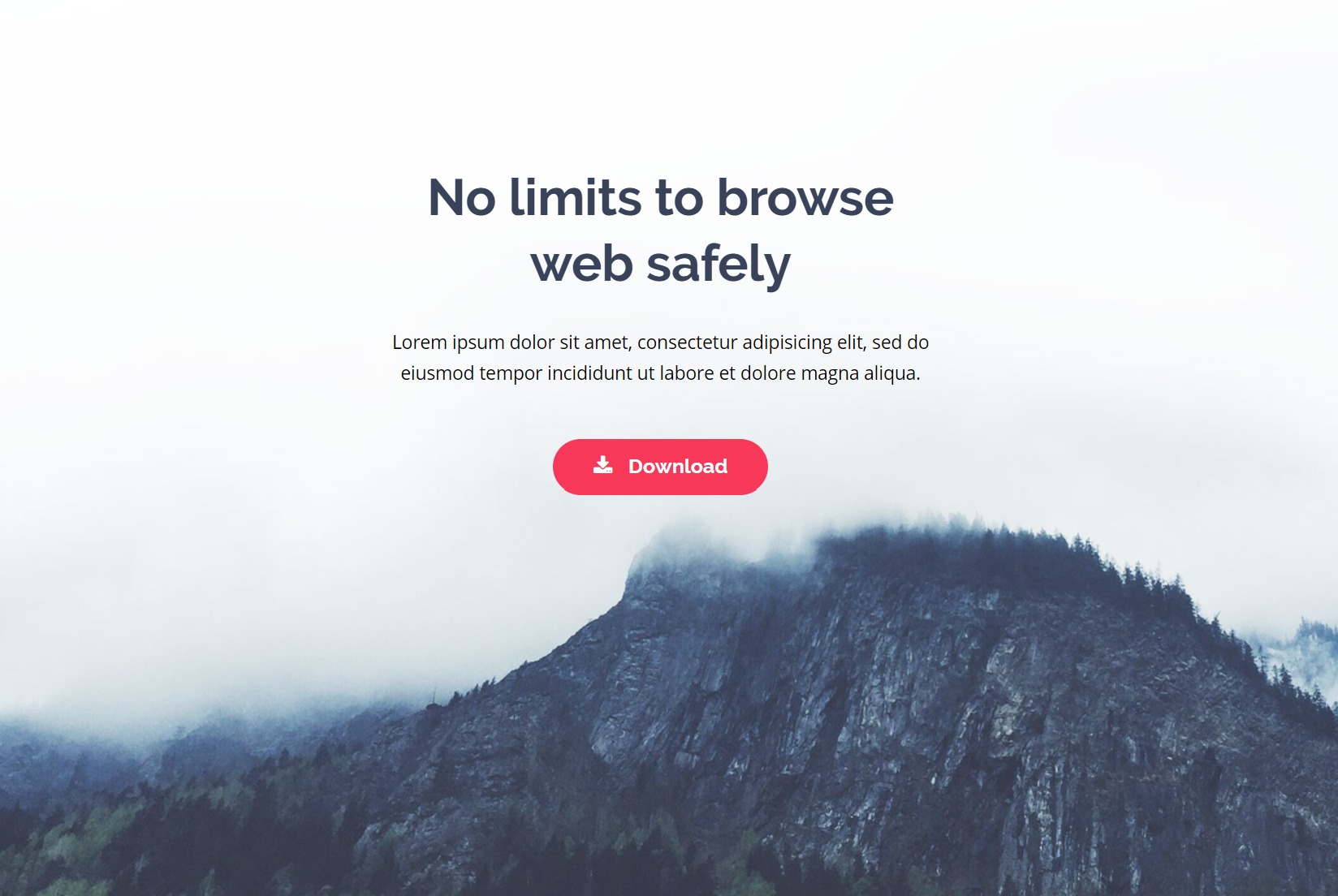 If you have your Internet Provider Service Company, the most important thing for you is a good-looking website. This landing page template has an impressive hero section with a download CTA button. Below the Hero section, you can display the features of your services. To recognize your team, you showcase them in the "Meet Our Team" section.
The Template has Pricing Tables that you can easily alter to show your prices and feature plans to your customers. At the bottom, you get a beautifully designed Contact Us panel with full customization features.
Have a look at the Demo.
---
Renovation Services Template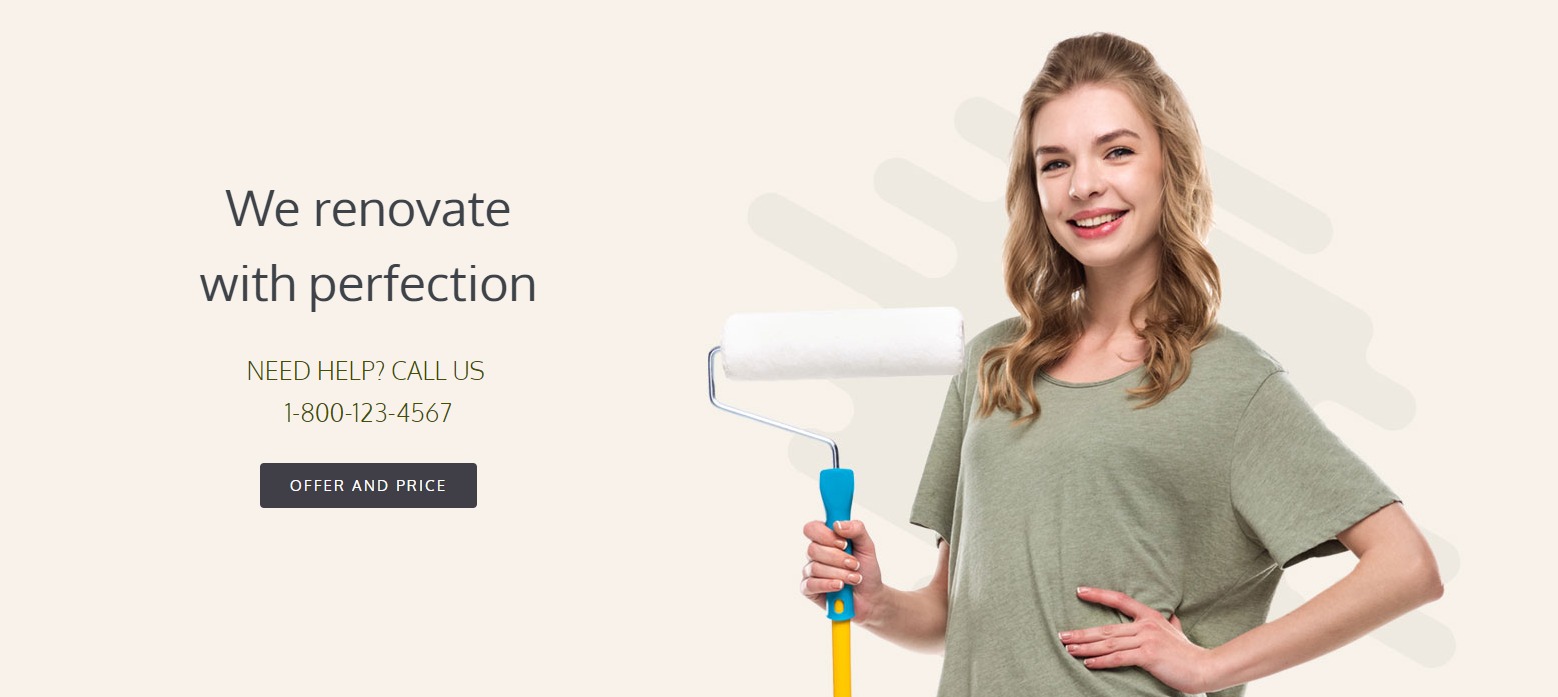 Another impressive template for the people who love changing and beautifying things. This template has a decent Hero section with a CTA button for Offer & Price. Below that, You can display some of the works you have done to your viewers.
If you have been in the industry for some time, then you can show your achievements. Showing the services that your business is another important aspect of the landing page, and this template has that too. Finally, you get the Contact section with the Testimonials section, which completes the Landing Page.
Have a look at the Demo.
---
Electrician Services Template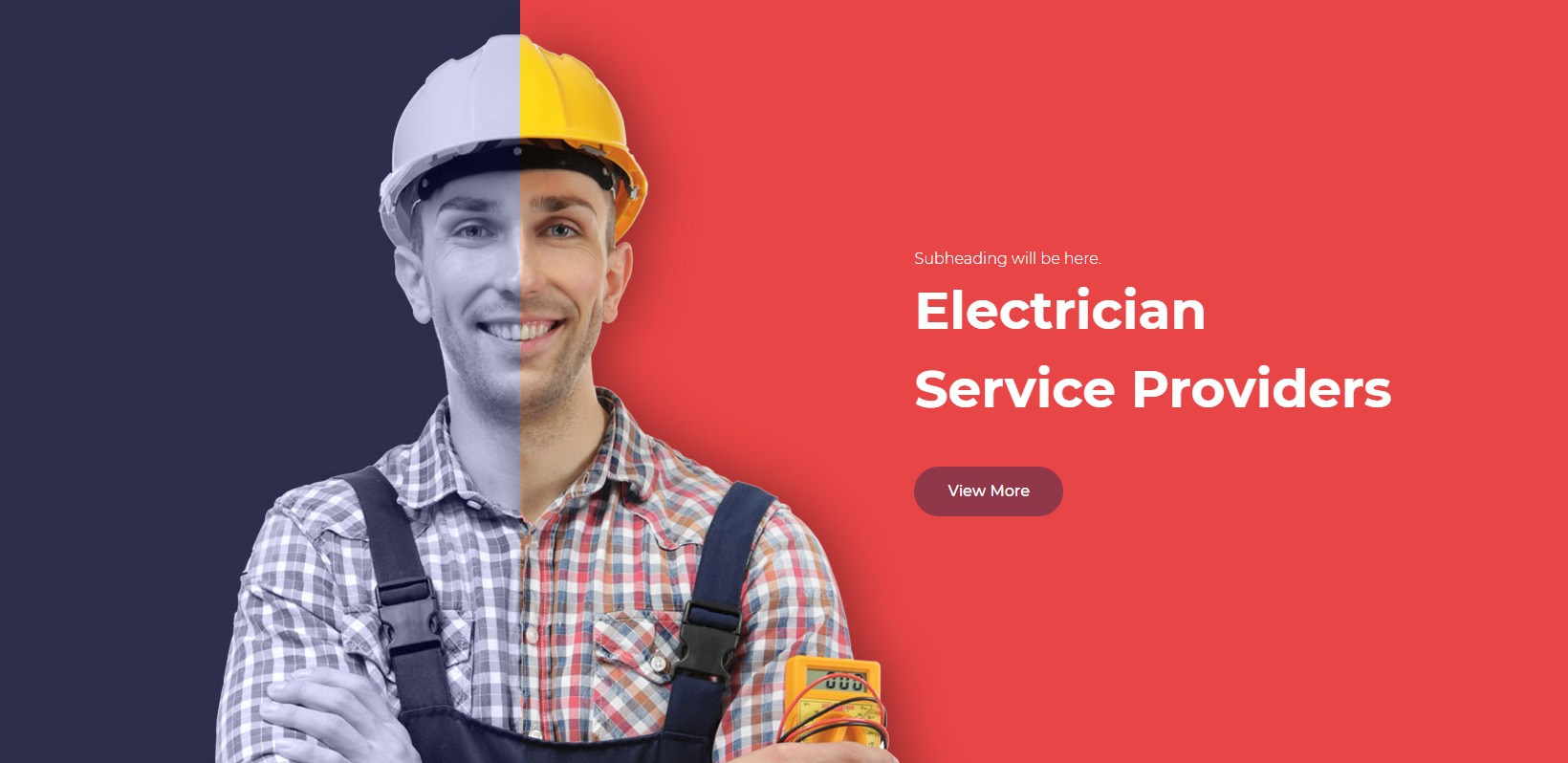 If you are running your electrician service provider firm, then you need a good-looking website. This template comprises all the essential factors that you need in a perfect landing page. The hero section with CTA does make the site more attractive and functional.
Below the Hero Section, you can list all the services that you provide. The testimonials section lets your visitors know what others are saying about you. Apart from that, you get the perfectly placed contact us section with a row to request a quote.
Have a look at the Demo.
---
Spa Home Template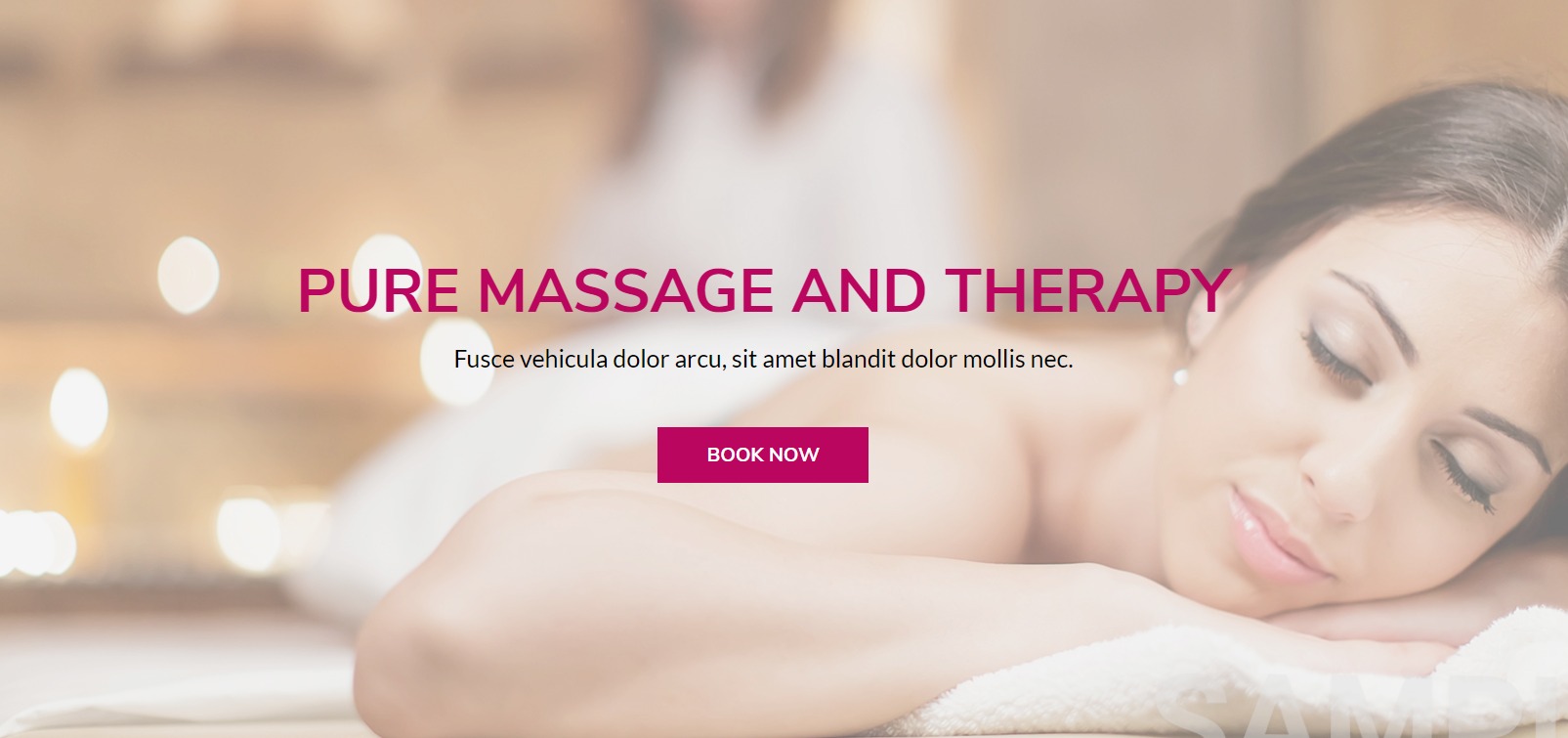 Make use of this elegantly designed template for your spa and create your brand image. With the excellent hero section, you can add a CTA button to your bookings page. You can list different massages and therapies that you provide. You can also list packages and prices for different customers and list your expert team and customer testimonials.
Have a look at the Demo.
---
Cafe Landing Page Template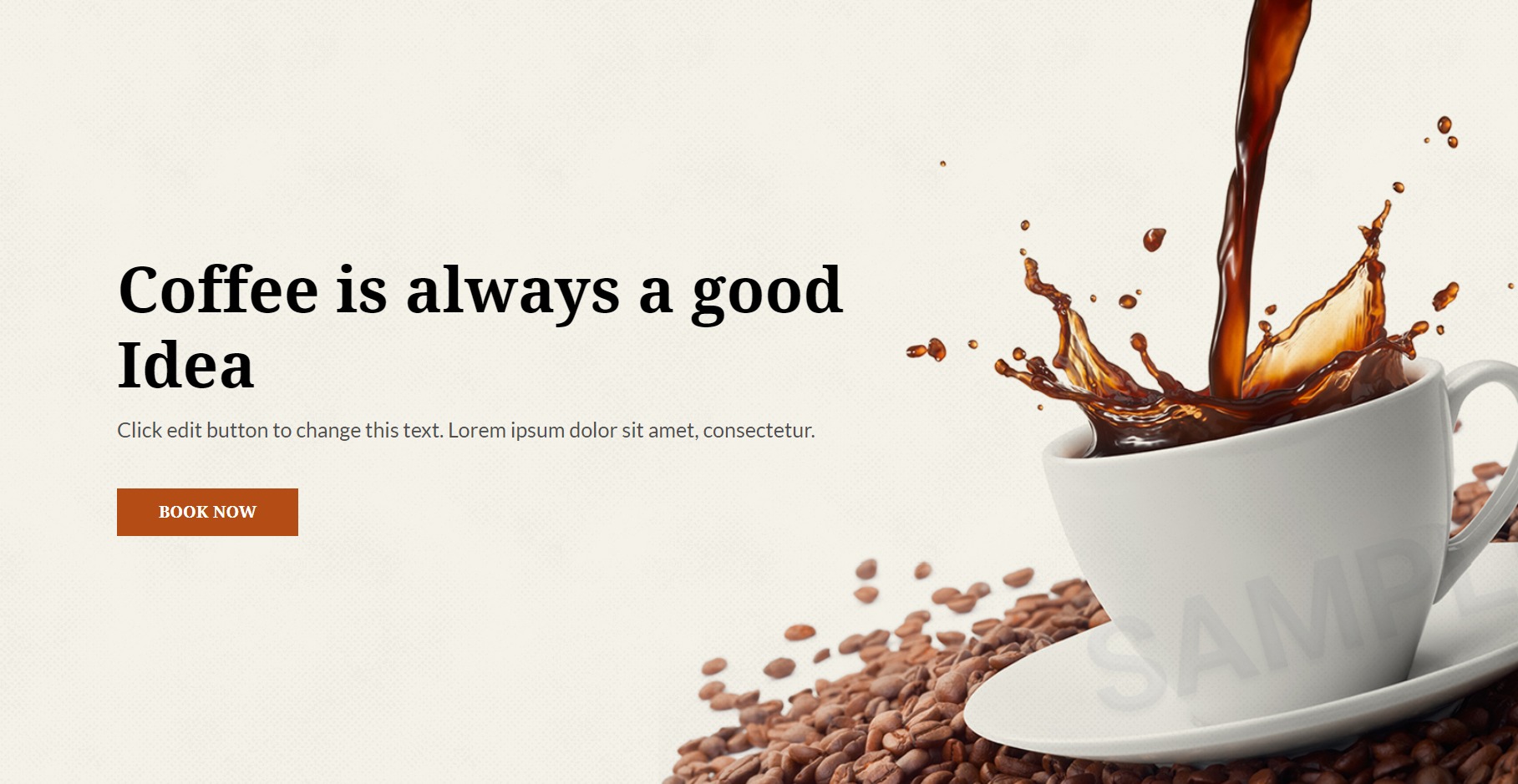 Make the online presence of your Coffee shop with this template and present your shop to the world in the most fantastic manner. You get an impressive Hero section with a special menu listing below it. You can list all of your products here.
The reservation row allows your customers to book a table online. To vouch for your product, you can add a customer testimonials row with a contact row at the bottom.
Have a look at the Demo.
---
Free Restaurant Elementor Template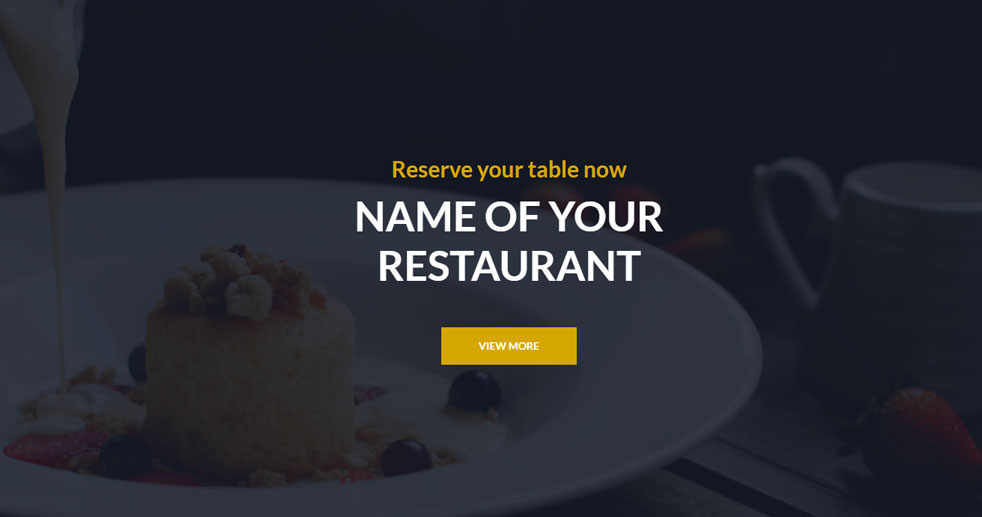 This is a perfect template if you want to create an excellent digital brand image for your restaurant. It has a very intuitive hero section with a perfectly placed CTA button. Below the Hero section, there is a section for displaying the specials of the day, and you get an about us section below it.
There is a special menu with the respective price as well. You can show your opening hours and can even offer your customers to book a table from this template only. At last, you get the perfectly placed testimonials section with the contact us section, which makes a complete landing page.
Have a look at the Demo.
---
What are you waiting for? Download Free Elementor Templates Now.
These are the templates that you are getting exclusively free!
If you want them all, signup below to download the Bundle of all ten templates.
Download Free Elementor Templates
You can make multiple alterations to these free Elementor templates with the Elementor Page Builder. If you wish to extend this customization, then you can give it a try to PowerPack Elementor Addon.
It comes with 80+ Premium Elementor widgets, and more are on their way, along with more premium templates!
Including the creative widgets, PowerPack Addons for Elementor also comes with 200+ ready-made page and section templates. These pre-built templates help you make your site-building process much easier and faster.
Click on the respective links to download the templates, and tell us by commenting down below which one you like the most!