Displaying Instagram Feed on your Elementor site is a great way to share the latest buzz from your personal or professional life. Since Instagram is widely used for sharing images and videos, it's easy to keep the website updated. Displaying an Instagram Gallery eliminates the need for managing and updating your website gallery manually.
So, if you are not displaying Instagram Feed on your site, you should start doing it now. You can easily add the Instagram Feed to your Elementor site with Instagram Feed widget.
Elementor Instagram Feed
Elementor Instagram Widget is the easiest way to display Instagram Gallery on your website with Elementor. Let's take a look at the features, functionalities, and setup process of the Instagram Widget.
Create an Instagram Gallery on your website: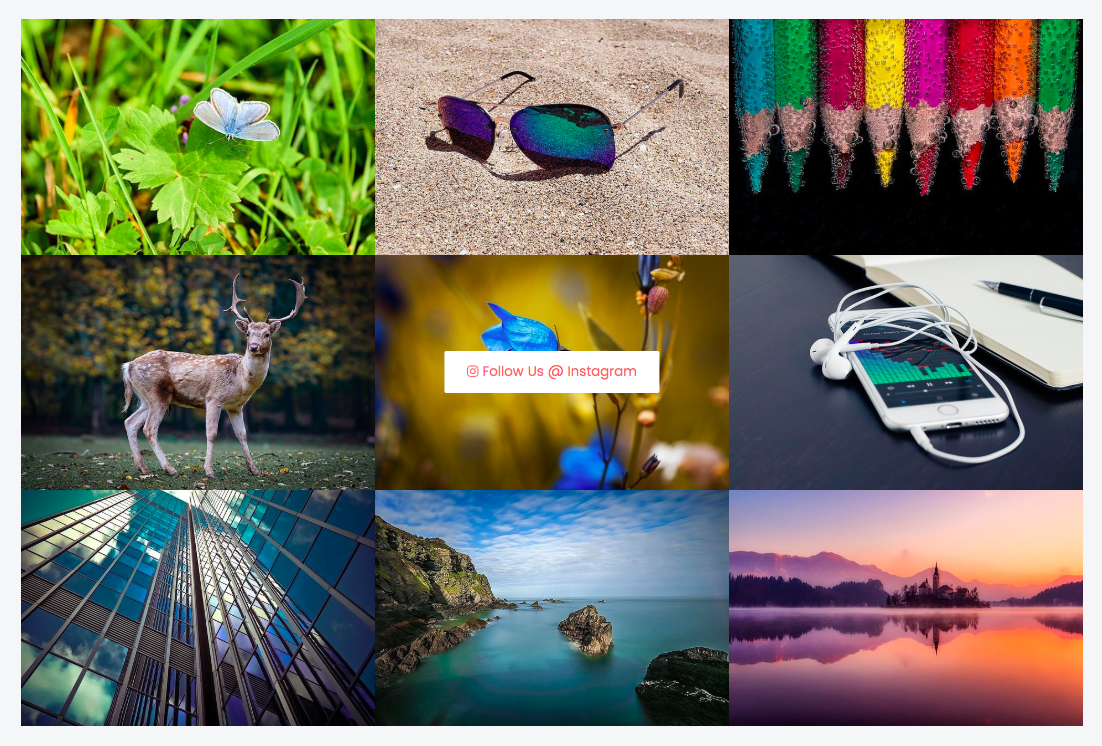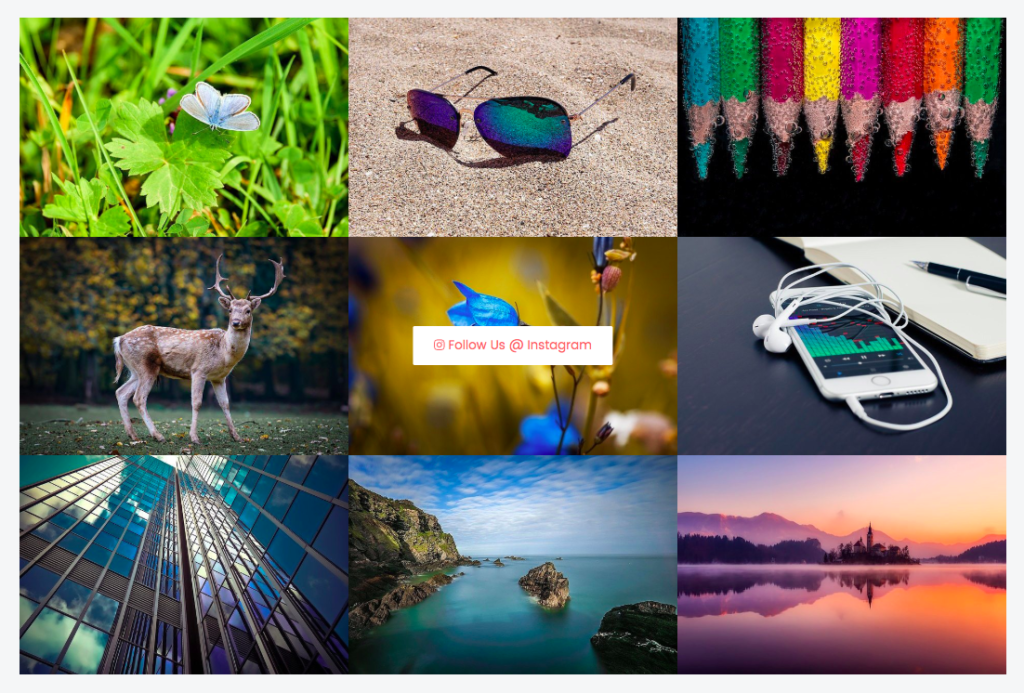 The Instagram Feed Widget for Elementor offers two layout options:
Grid Layout
Carousel Layout
There are several styling options available to adjust the look and feel. You can set the number of images, columns and also add a load more button. Creating a beautiful Instagram Gallery on your Elementor website is easy now.
Display an Instagram Feed Carousel

You can also use the Carousel layout with the Instagram widget. The carousel layout offers options like autoplay, animation, loop, styling for navigation elements, etc.
Share your Instagram Handle, Comments & Likes Count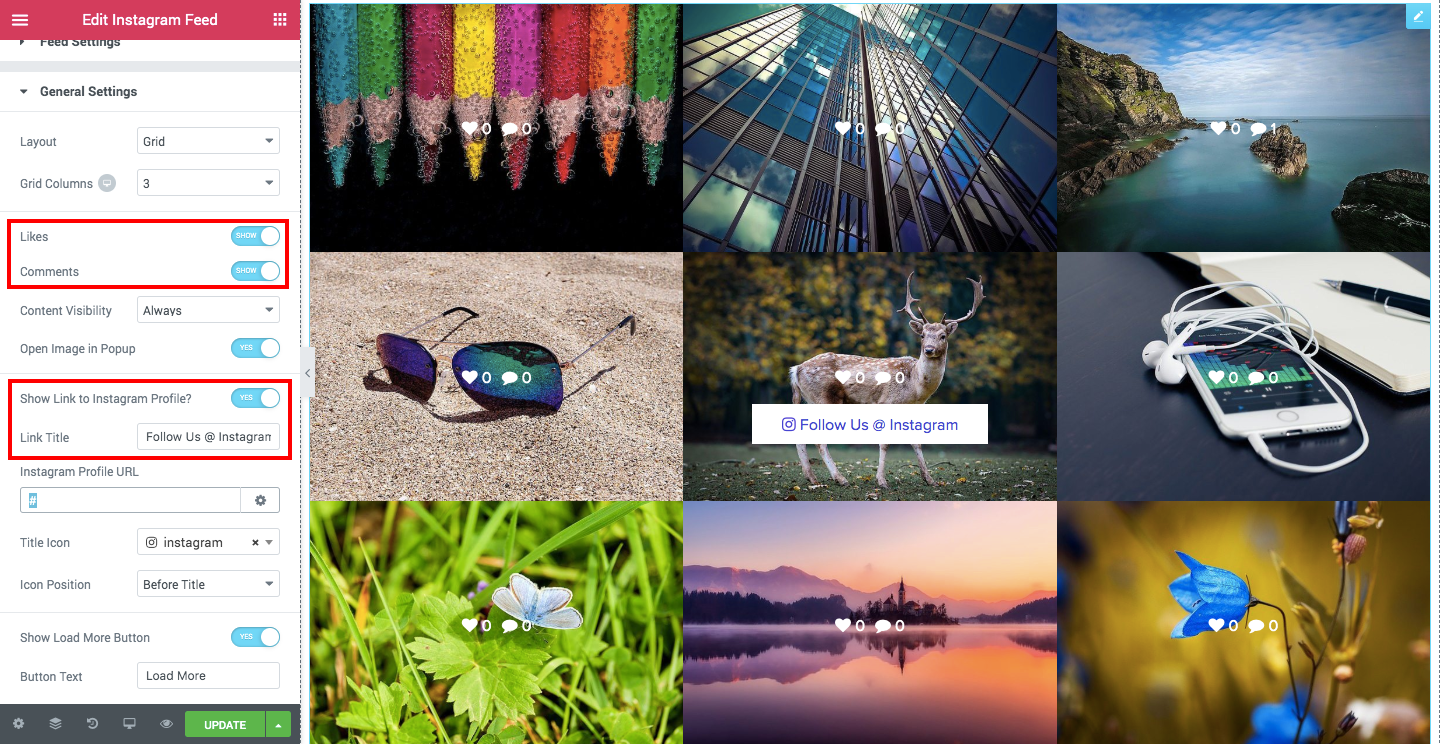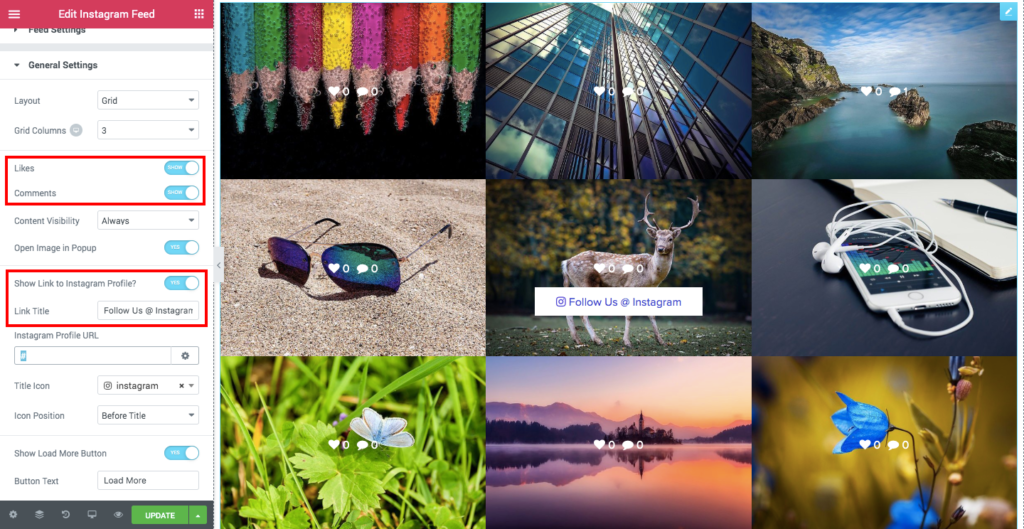 The Instagram Elementor widget provides options for displaying your Instagram Handle and link it to your Instagram Profile. Additionally, you can also display likes and comments count for every image in the feed.
How to set up the Elementor Instagram Feed Widget
Now that we have looked at all the features and functionalities that Instagram Feed widget from PowerPack Elementor addon offers. To setup Instagram Feed for Elementor you need the following information:
User ID (numerical equivalent of your Instagram Username. You can get it from here.
Access Token
Client ID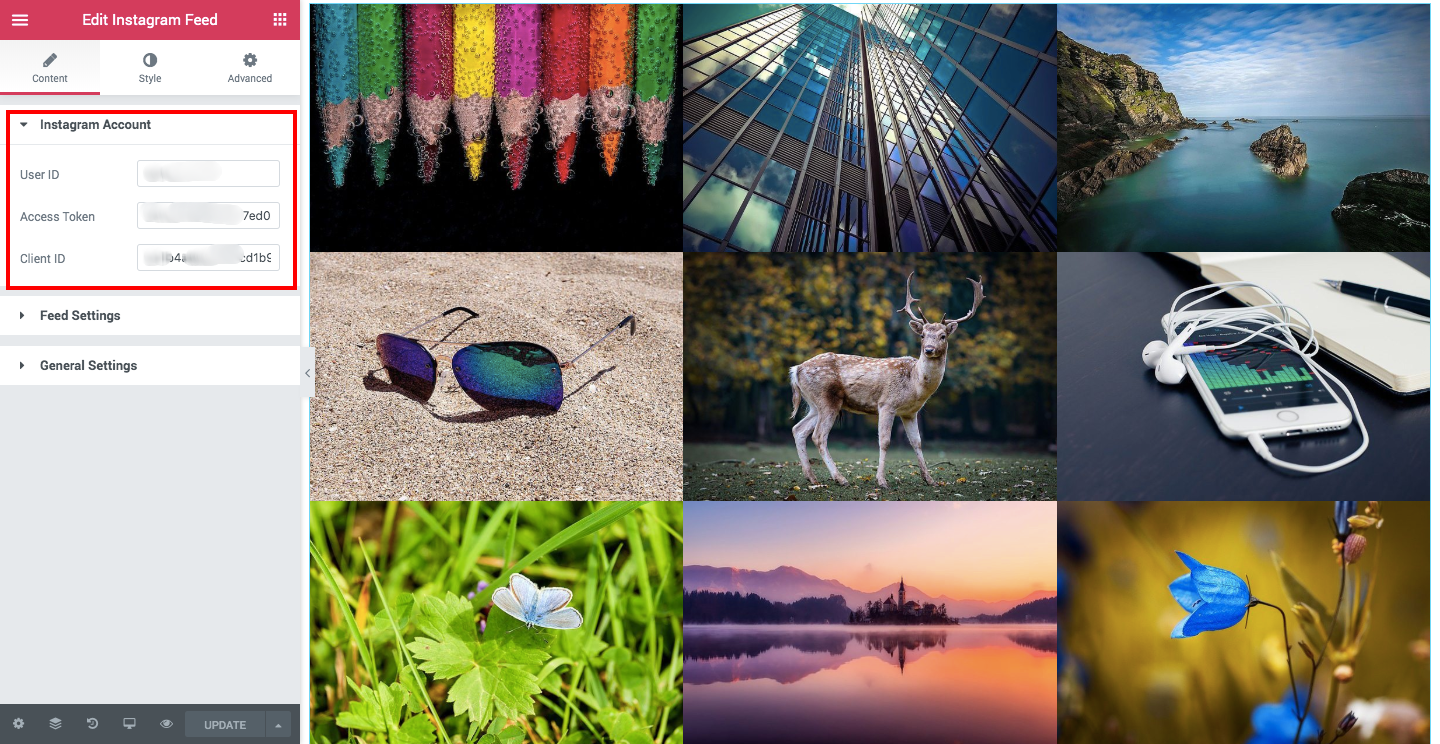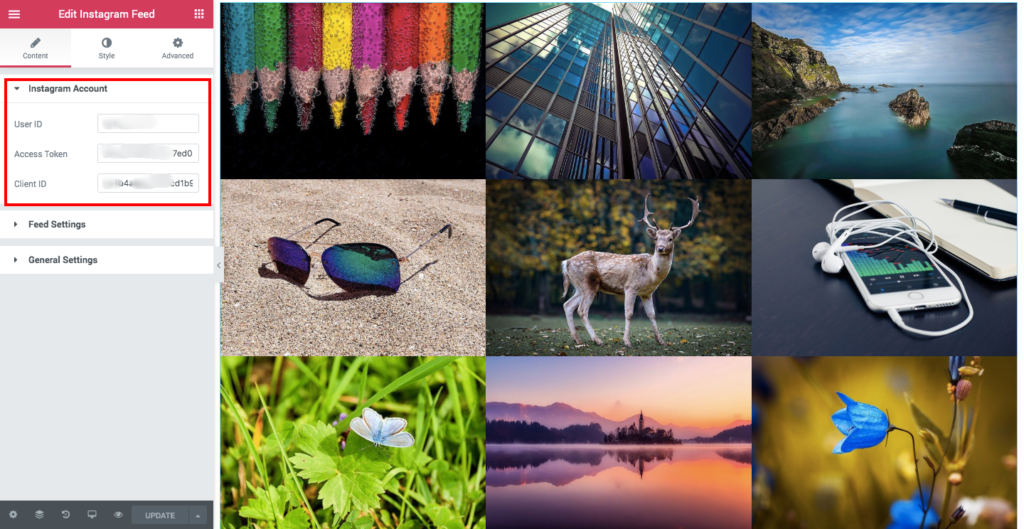 You can check the complete step-by-step guide on setting up the Instagram Widget for Elementor here.
The above process is a bit time consuming and needs to be followed carefully. Any mistake in the mismatch of the three values will break the functionality, and no Instagram image will be displayed.
Get the Instagram Widget for Elementor now!
You can get this Instagram widget along with 50+ other Elementor Widgets with PowerPack Elementor addon. PowerPack extends Elementor with creative, time-saving widgets and it pays back for itself with the amount of time and efforts you save. Get Instagram Widget with PowerPack.