Looking for a simpler way to copy-paste Elementor content from one website to another?
Whether you run online websites or are a freelancer who provides services to your users on various topics, you might manage more than one website with the same content.
Creating the same content repeatedly can be challenging & time-consuming, but the copy-paste method can save time and effort and let you display error-free content.
In this article, we'll provide detailed information about how you can copy-paste WordPress website content from one website to another using Elementor & PowerPack Addons for Elementor.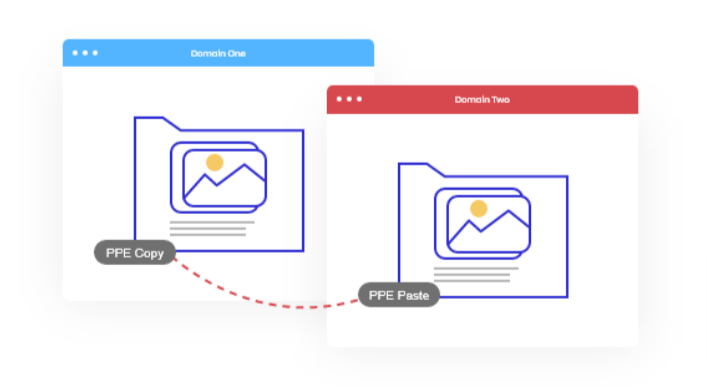 PowerPack Addons is the best addon for Elementor page builder, offers plenty of handy widgets & features, including the Cross-Domain Copy Paste for Elementor.
Before we proceed to the details, first, let's understand what exactly copy-paste feature is.
What is Cross-Domain Copy Paste?
Cross-Domain Copy Paste, as the name says, is the simplest way to copy and paste content, media, or an entire website section from one domain to another.
Using Elementor page builder on your WordPress website, you can copy & paste website content within the same domain. But it doesn't give flexibility to users to copy-paste website content for different domains.
With the help of the PowerPack Cross-Domain Copy Paste feature, you can recreate any section or an entire page from one domain to another effortlessly.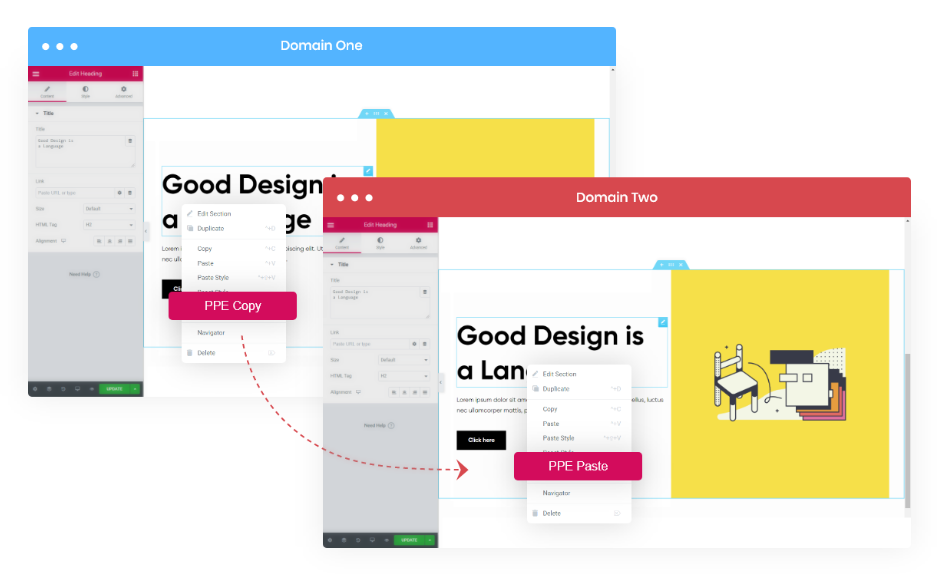 PowerPack Cross-Domain Copy Paste Extension for Elementor: Top Features
User-friendly and doesn't require a single line of code.
Easily copies widgets, sections, and entire templates across domains.
Maintains complete widget functionality, including content and style properties, whether content size, color, typography, alignment, border, or any other feature.
Allows copying media content like images, and videos, following the same settings you've made in your pre-built designs.
Copy Paste Elementor Section From One Site to Another
PowerPack allows you to copy widgets and sections made with PowerPack Addons and other third-party addons. Make sure that you've third-party addons installed and activated on both sites.
First, log in to your existing WordPress website and open any page using Elementor editor.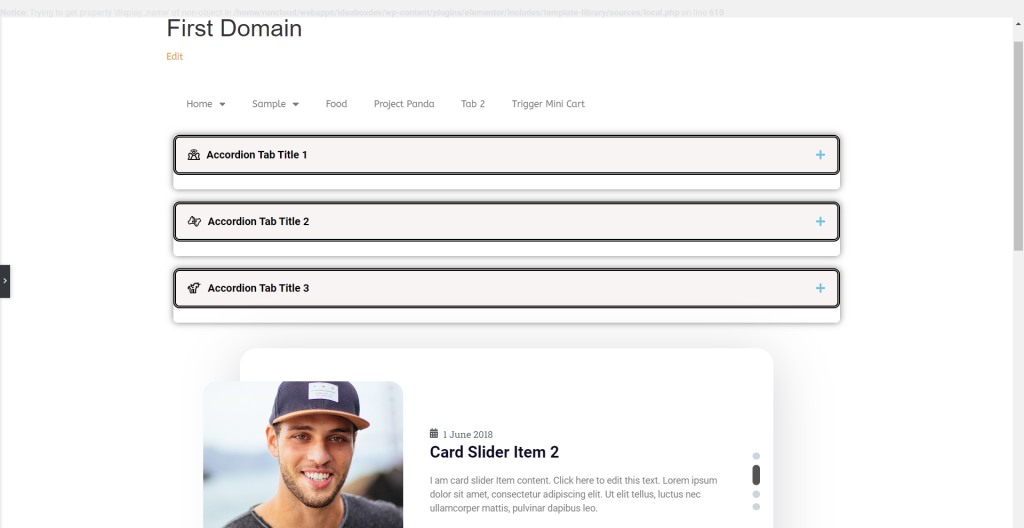 Next, navigate to the particular widget or section you want to copy to your other site. Right-click on that section or widget, and select "PPE Copy," i.e., PowerPack copy.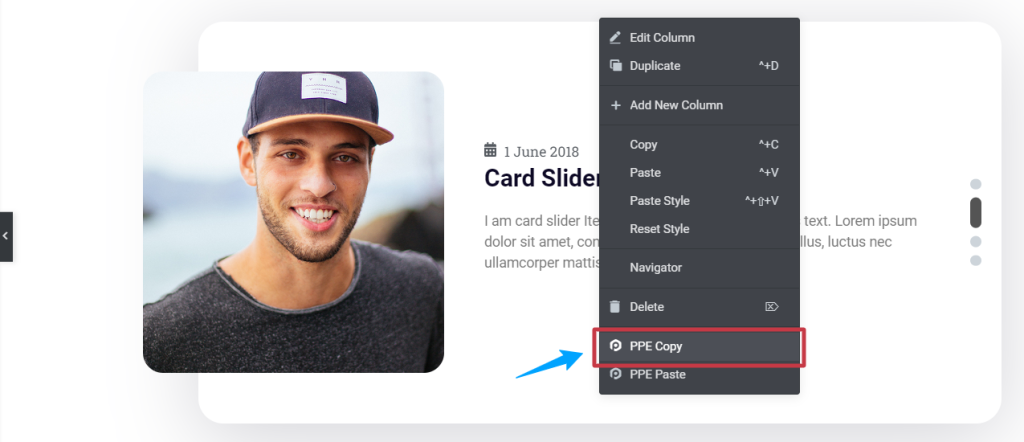 Once done, open the second domain/website, select a structure, right-click on the section, and click "PPE Paste."

Upon clicking the option, you'll see the exact copied content on your new page.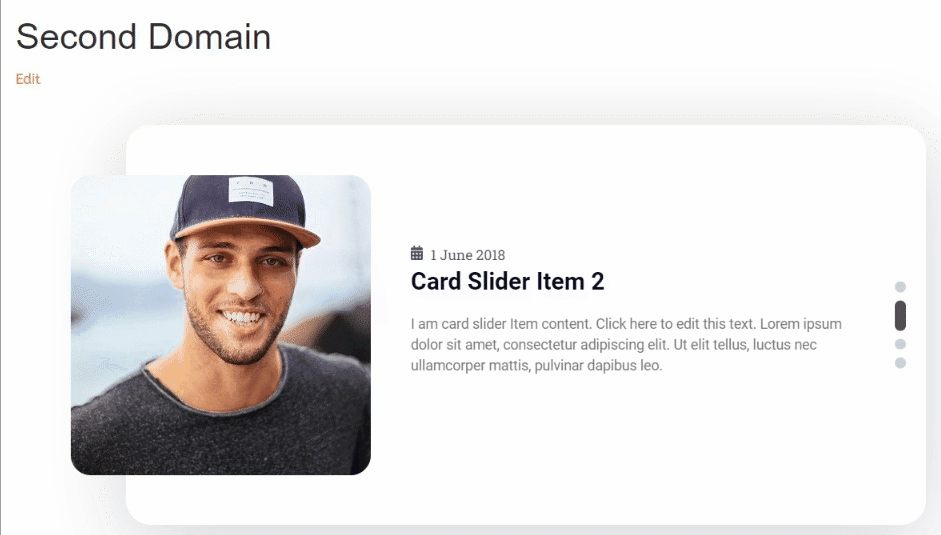 All your content and styling parameters will be copied when you paste a pre-built section from one site to another. This includes all the media, links, and other elements you've added.
So, this is how simple it is to create new sections on your WordPress websites using the PowerPack Addons for Elementor.
Wrapping Up!
PowerPack Copy-Paste feature is the simplest way to create duplicate Elementor content for your new build site.
We hope this tutorial blog helped you replicate Elementor content to another site using the PowerPack Magic Wand Feature.
If you've just started your journey with Elementor, this article, How to Use Elementor: Detailed Guide for Beginners, will be perfect for you.
Please drop your comments here; we'd love your replies. Also, tell us if you're using another addon to copy-paste your website content.