When it comes to templates customization and application, Elementor has loaded the plugin with various useful features.
You can import, export, save, load, alter, delete, customize, redesign, and can even set a template as global. On top of these features, you also get an amazing feature to display your templates using a shortcode as well.
Yes! You can easily add your Elementor templates on the pages/posts which are not built with Elementor.
In this tutorial, we will see how you can add Elementor templates on your pages using shortcodes.
When are Shortcodes useful?
Shortcodes can really handy for the places where you are not using the elementor builder. For example, a blog post which does not require a custom-built design page can use a single line of shortcode to display a template.
This feature also come in handy in places where you have built-in pages of your theme which is not compatible with Elementor. In that situation, you can use the Elementor Shortcode feature to display elementor templates on the pages.
Using Elementor Shortcodes Feature
With the ease of access that comes with Elementor, it is pretty easy to get the shortcode for your desired template. For this, you need to first log into your WordPress admin dashboard and then go to saved templates.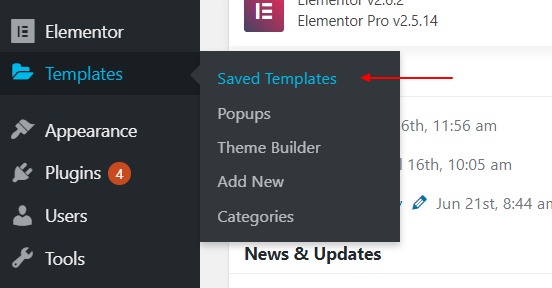 Here, you will be able to see the Shortcodes for every template respectively in the shortcode column. If you are not able to see the shortcodes, check the screen options if the screenshots column is enabled or not.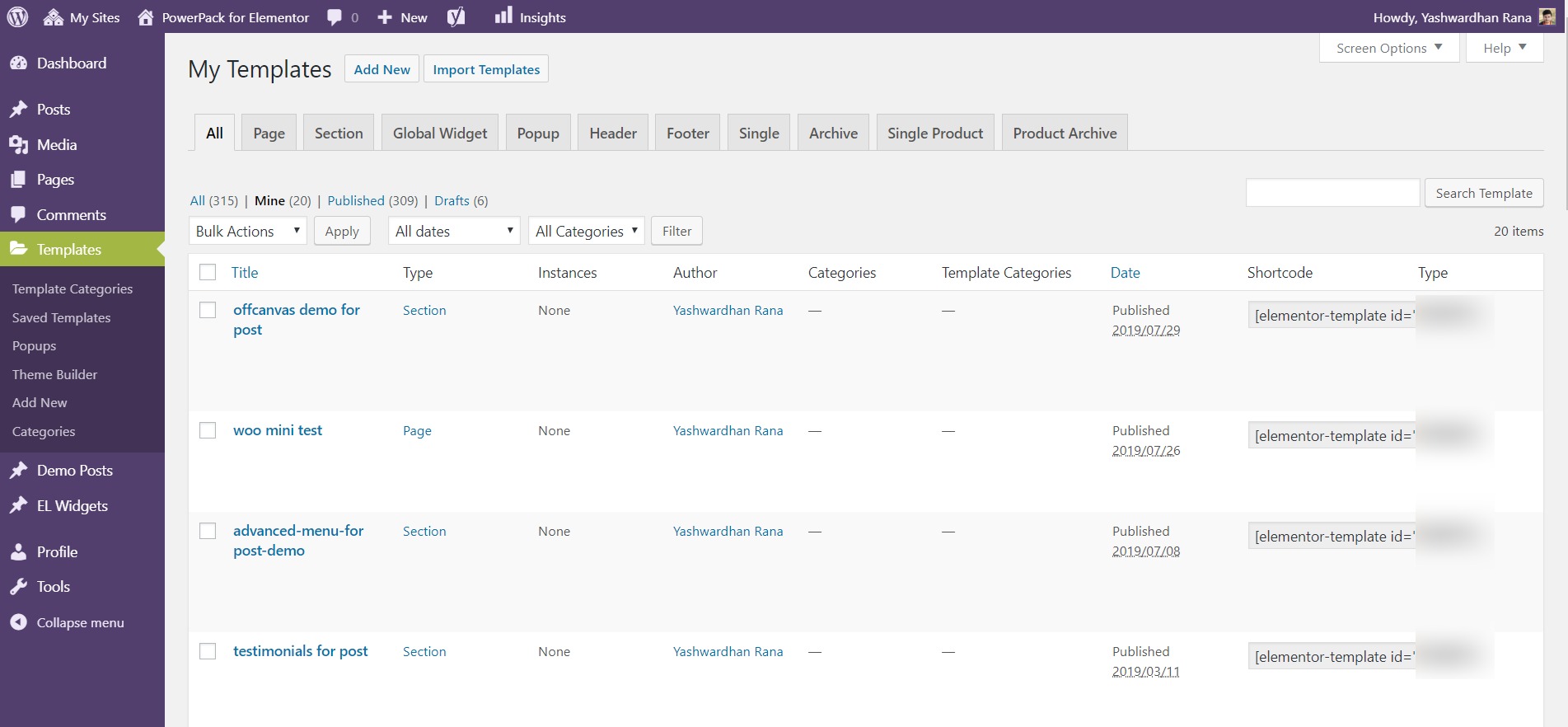 Simply copy the shortcode and paste it wherever you want to display it.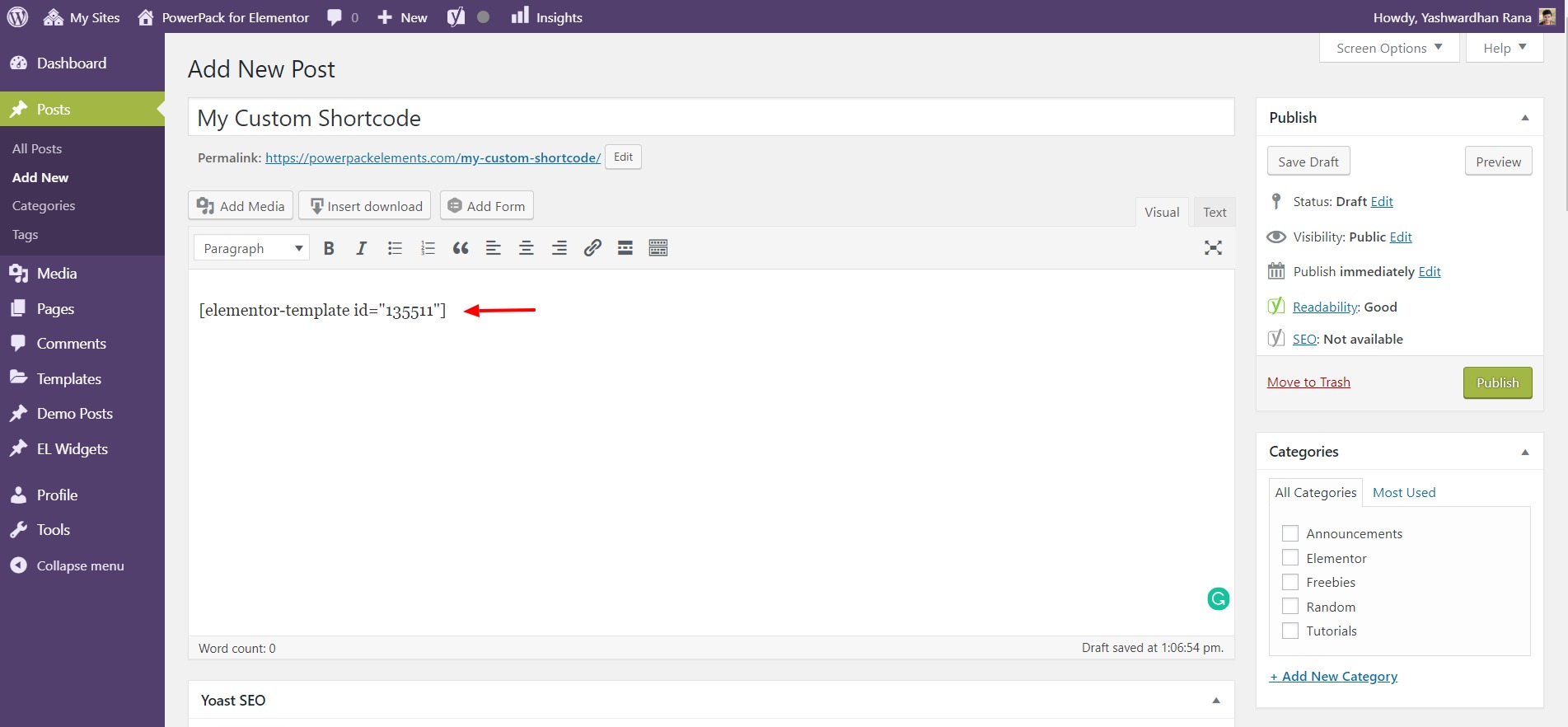 Summing It Up!
Simple as that! You can display the templates on your website without editing the page in Elementor Builder.
Read Next: How to Create an Impressive One Page website with Elementor
Let me know your thoughts on this by commenting them below!