If you are looking for a good theme for Elementor or want to take a look at the list of best themes for elementor in 2020, this article is perfect for you.
WordPress is a big space and if you are looking for the best product, you will need to do some research and digging. It goes the same for themes as well. Since Elementor is a popular page builder for WordPress, there are many alternatives for themes out there.
In this article, we will take a look at the best free and premium themes crafted by the TemplateMonster team. All the themes available below are highly scalable and will suit your needs no matter if you want to create a personal portfolio website or an eCommerce store.
Best WordPress Themes for Elementor by TemplateMonster
Take a look at the themes below and check out the features of each theme. If you want to take a look at the design, take a look at the demo and choose the theme you like.
Let's dive in!
---
Monstroid2 – Multipurpose Modular Elementor WordPress Theme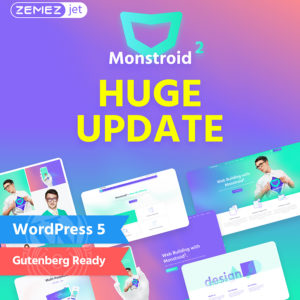 Download Now
The Monstroid theme will be a great foundation for your future website. This is a multipurpose theme with great e-commerce functions. It will allow you to expand the capabilities of the incredible WooCommerce platform, as well.
To focus your potential visitors on the important things, the theme has a modern design in a fairly simple and minimalist style. Layouts of the theme are responsive, so your future site will be as convenient to view on a mobile phone as on a PC. This is of great importance because many site visitors use mobile devices. The site's homepage is also very easy to set up.
---
Innomerce – Business Multipurpose Minimal Elementor WordPress Theme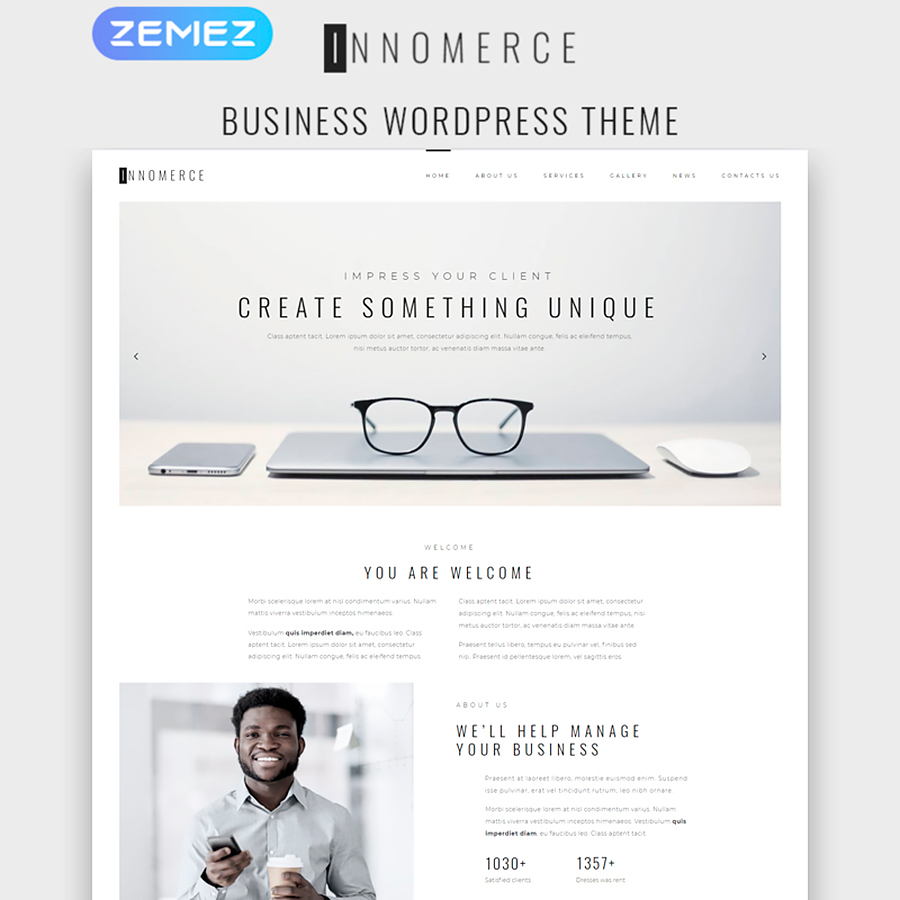 Download Now
This theme has a convenient site header. It supports page layouts in full width. Touch-sensitive sliders and galleries are perfect for the mobile version. The theme is optimized in terms of load and content search speed. The blog feature with different layout options is available as well. You can also create a portfolio.
To provide online store functions, additional plugins and extensions are not required because it's completely built based on AJAX. It provides a quick view function, as well as an AJAX search of products. The theme also supports uploading videos for recommended products. You can also use the full-screen gallery with the ability to zoom in and out.

---
Namaste – Yoga Studio Ready-to-use Minimal Elementor WordPress Theme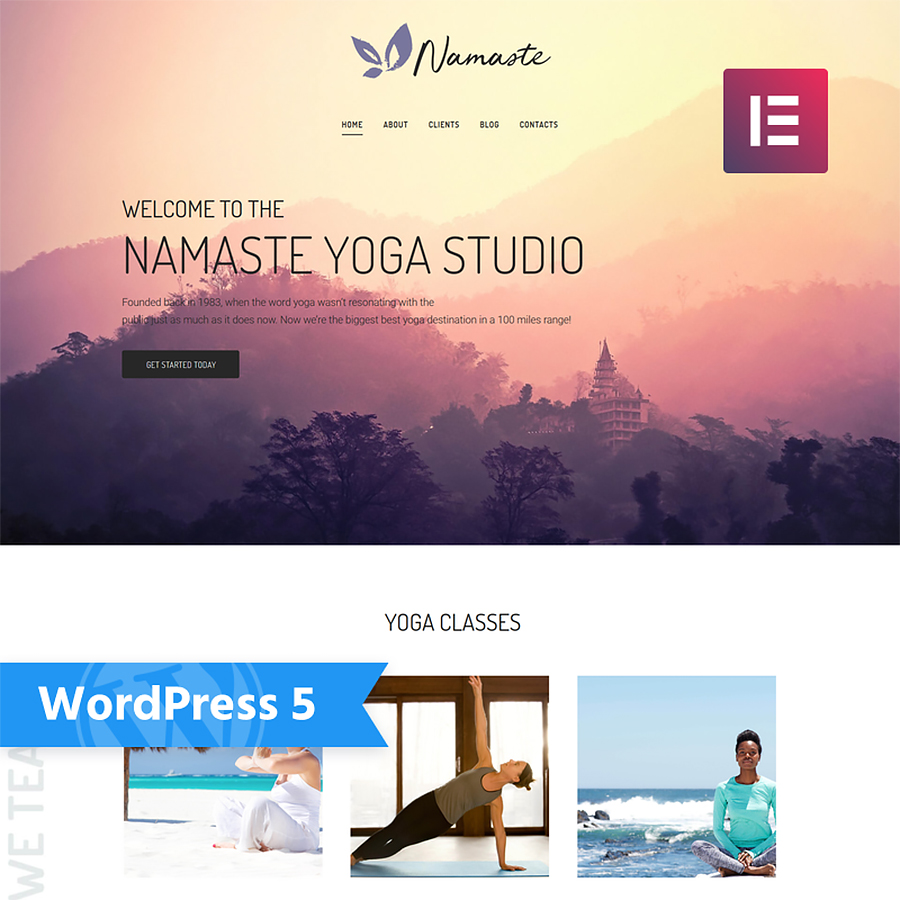 This theme suits any kind of recreational institutions, in particular, yoga studios. The theme comes with a few ready-made design options that you can easily import in minutes. By using the built-in Elementor page builder, you can manually add the necessary elements and thus customize each page of your site. For detailed site settings, you can also use Live Customizer. With it, you can adjust the color, background, and typography parameters of any elements of the site and immediately see the result on the screen. It's very convenient.
---
Come&Eat – Restaurant Multipurpose Modern Elementor WordPress Theme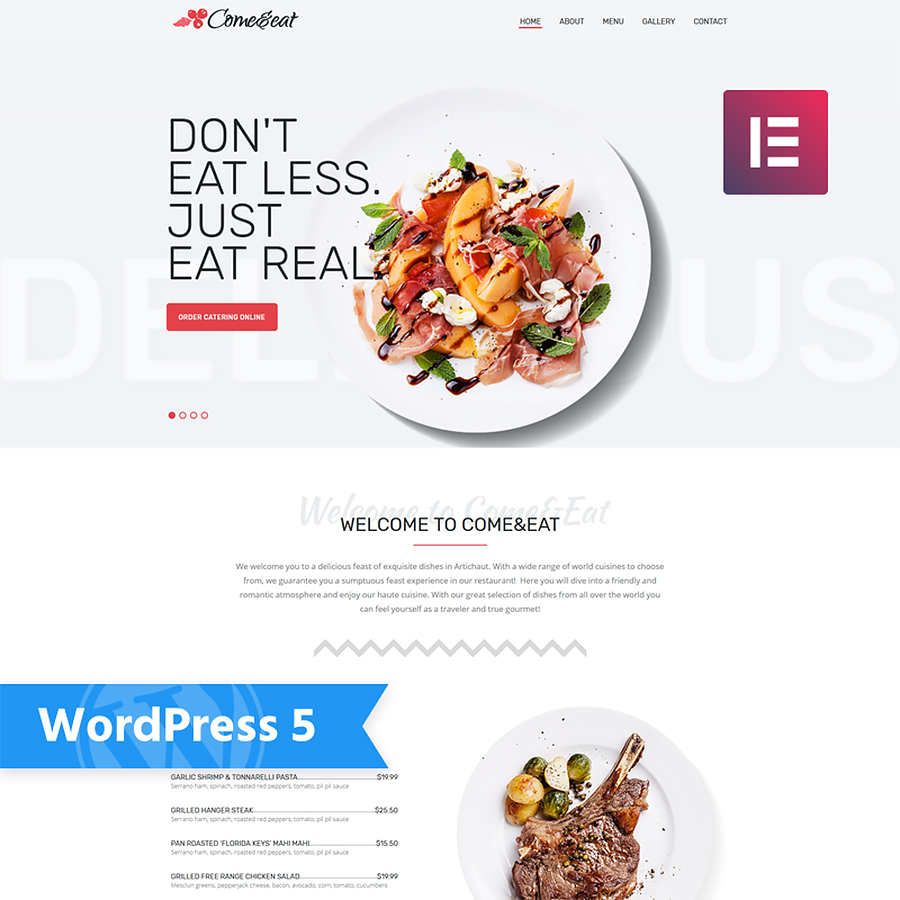 If you don't want a site that is too complicated, you can create a simple one-page website using this theme. WooCommerce provides the ability to order food or drinks with delivery. Flexible layouts with side panels are supported. The theme has successfully passed the test for compatibility with mobile devices. It has a very positive effect on search engine optimization.
All pages of your site will also be perfectly displayed on the screens of any size. You can add a Google map that supports displaying multiple locations. It is very convenient if you have a whole network of restaurants in the city. Or even in several cities and countries. The excellent parallax effect is also supported.
---
WorldMap – Travel Photo Blog Elementor WordPress Theme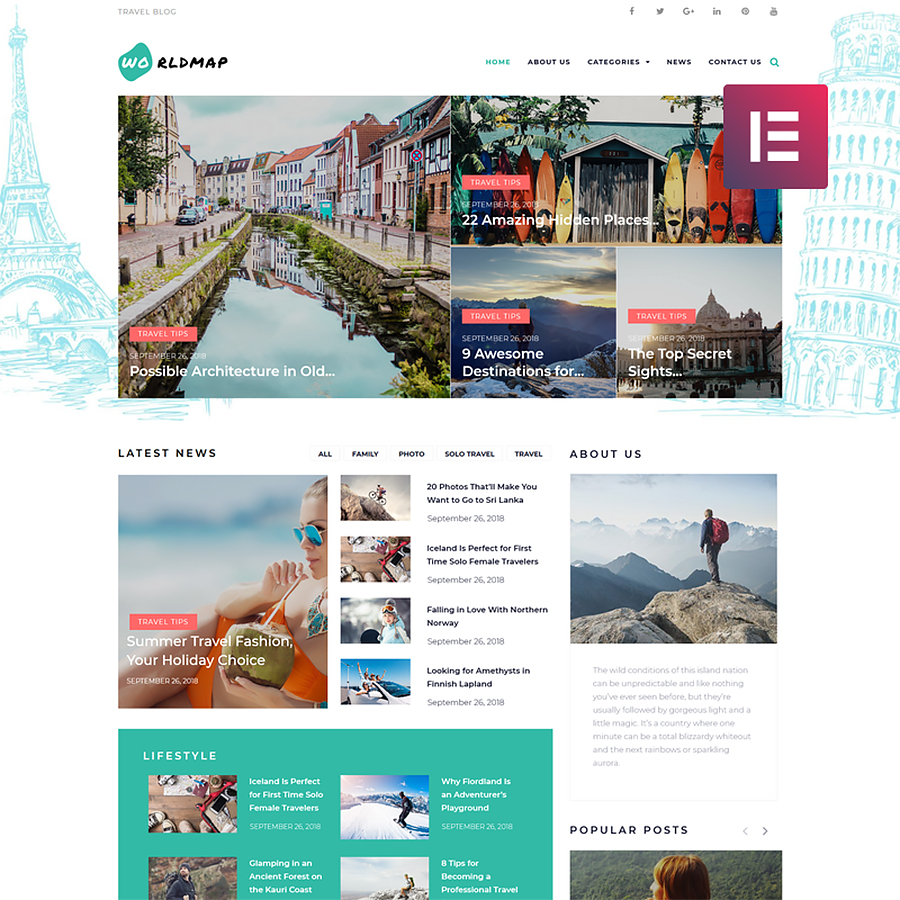 This theme is designed for various kinds of travel institutions and tourism services. If you need a travel website, then this is exactly what you need. The developers carefully studied the industry and provided all the basic features that are needed for this kind of site. In particular, you can easily create paid travel programs with attractive descriptions.
Thanks to the support of the WooCommerce plugin, many payment options are supported, including PayPal. You can add guide profile pages with photos and information about their work experience and certificates confirming qualifications.
---
Constico – Construction Elementor WordPress Theme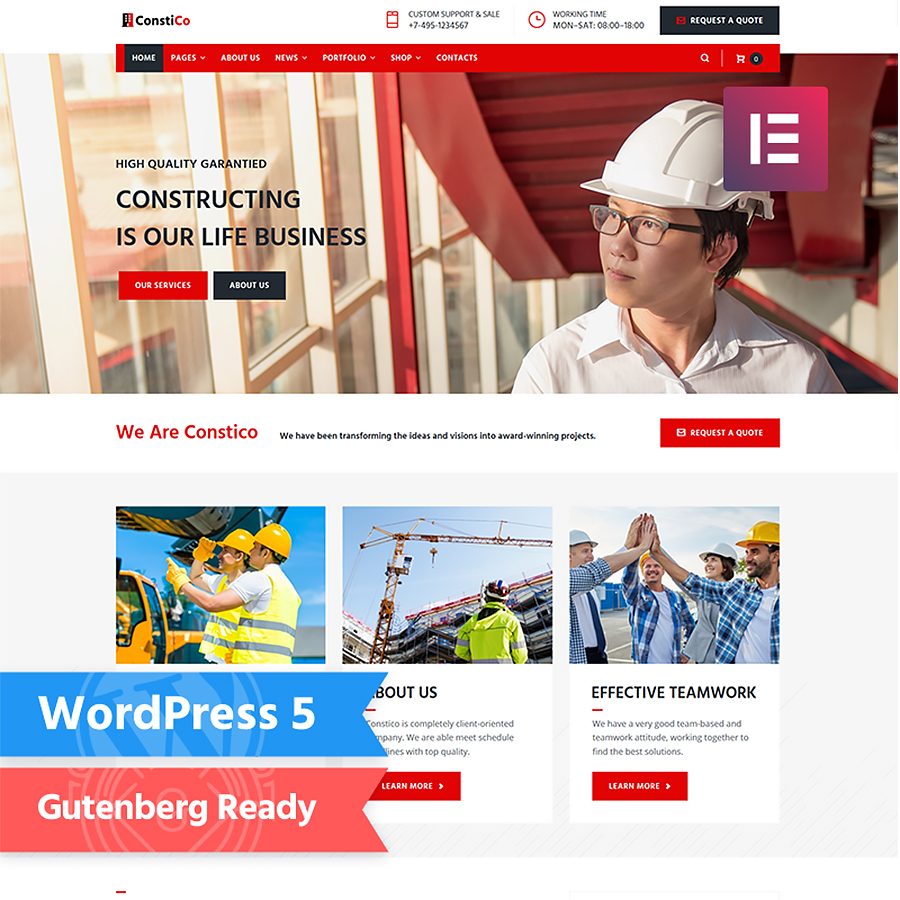 Download Now
For the design of this theme, you can choose various color schemes for the site, as well as a transparent or regular website header. A feedback system is also supported. It plays a big role in such a site because it's thanks to reviews and ratings from real clients that you can become a successful construction company and the ability to add events is also available.
There is a blog feature in which you can share news, thoughts, and trends to maintain communication with clients. When creating and configuring a site using Elementor Page Builder, you can select various widgets and shortcodes. Including the ones for customizing sidebars. In addition to Elementor, various other plugins are included in the kit.
---
Imperion – Business Marketing WordPress Theme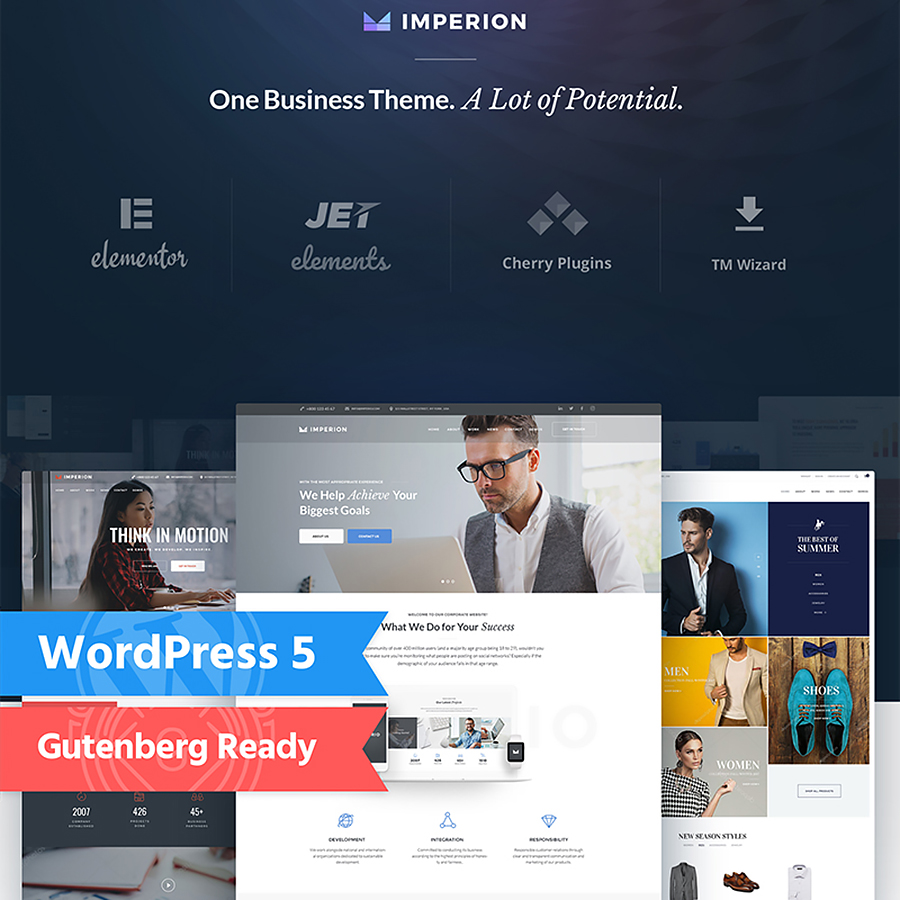 This is a universal business theme that is suitable for various kinds of business websites. Additionally, various homepage design options are available. For the price of the theme, you'll also get several useful plugins. You can make pages with a gallery and many additional editable fields. You can also add scheduled events with a calendar by using the calendar plugins.
The included slider plugin will allow you to add a responsive slider with excellent effects. While maintaining the level of SEO optimization. With a full set of theme options, you can easily customize any elements of your future website. WooCommerce online store plugin is also supported.
---
Bettaso – Barbecue Restaurant WordPress Theme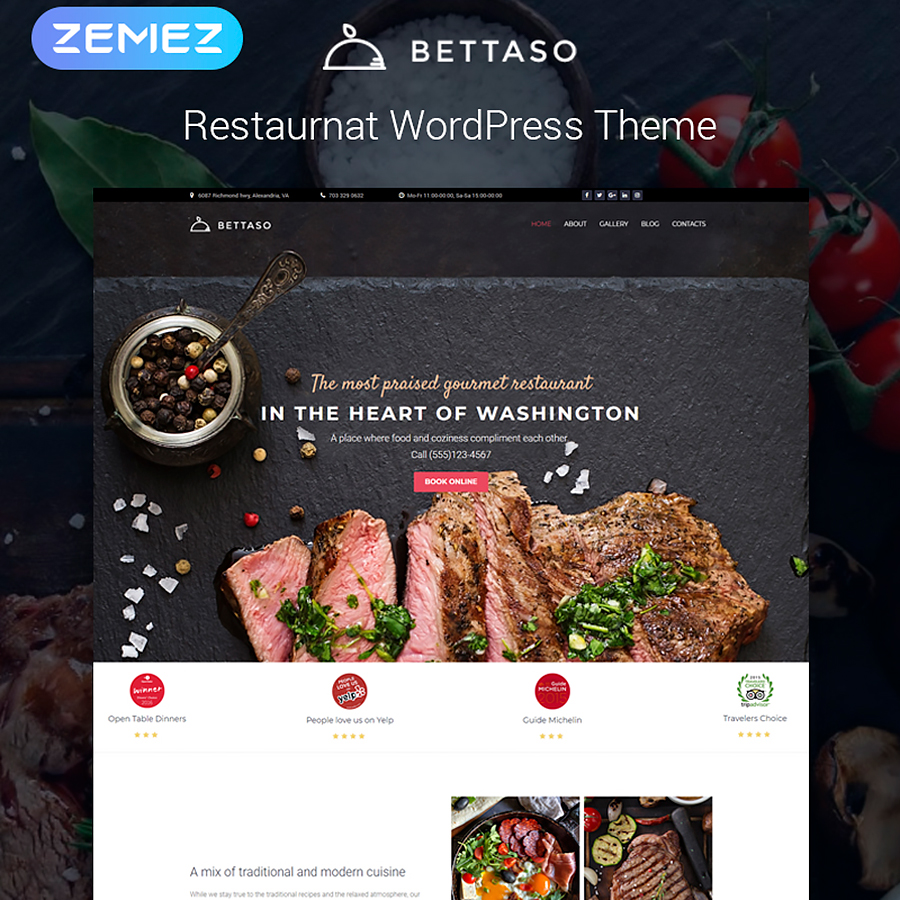 This theme is best suits the diner business. Included with it comes Elementor Page Builder, with which you can easily create a website for your cafe or restaurant. You can also choose one of several ready-made home page design options that will best suit the corporate identity of your diner and there are several options for the site header as well.
Using the included grid plugin, you can customize the grid to display content in various formats. To add variety to the textual content of your site, you can use any of the available Google fonts. You can translate this theme into any language. Either with the help of an additional plugin or by manually editing the translation file included in the kit.
---
Storycle – Multipurpose News Portal Elementor Theme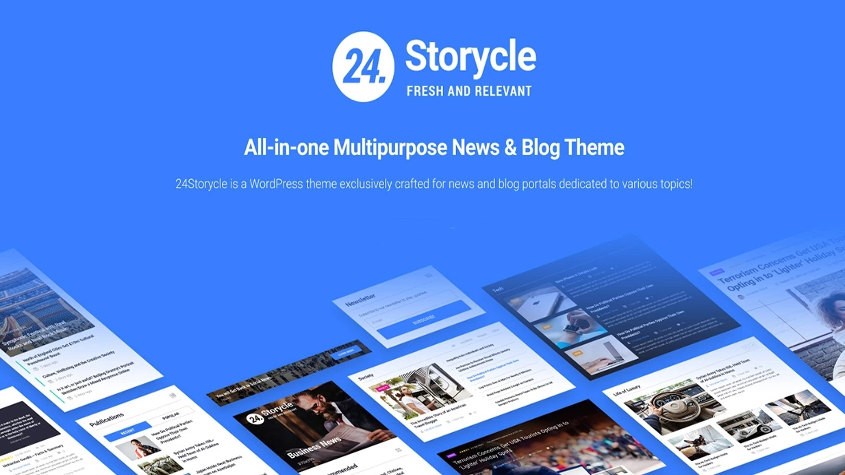 This is a WordPress theme with a clean and modern design that provides the maximum level of freedom in terms of customization and design. The developers prepared a huge number of pages that are ready for work. You can build your site by yourself using the Elementor plugin. Among its features, it includes the parallax effect and gradient settings.
Additionally, you can customize the elements of your site by using the improved admin panel. You can choose a boxed layout or a full-width layout. To create the main menu, you can use customizable high-quality icons. And also, various styles of hovering over an object, and various color schemes. Various layout and preset options are available for the portfolio. The theme kit also includes a premium plugin slider to add a responsive slider to any page.
---
Chantalle – Fashion Stylist WordPress Theme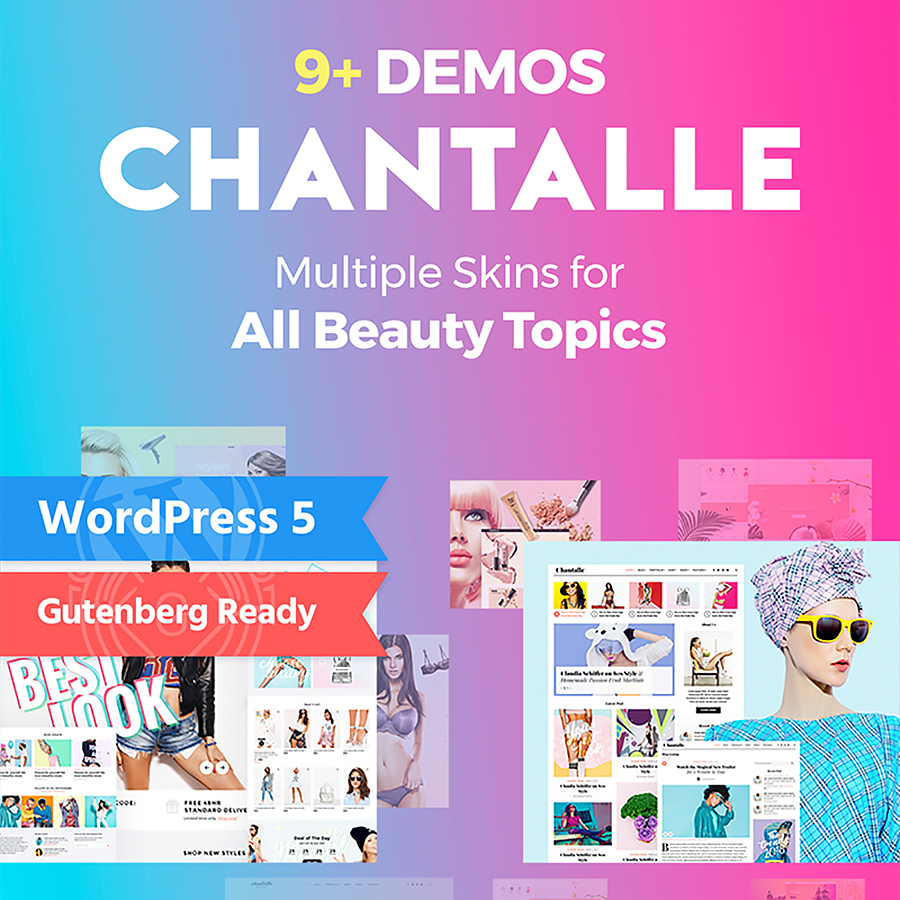 This theme is a great solution in which you can upload photos and display a slide shows on the full screen. You can also customize the background of each page, including its transparency and color. Above the slideshow, you can add an information field in which your works from the portfolio or blog entries will be shown in the form of a carousel.
You can organize them by creating entries with dates, costs, and addresses. The built-in gallery plugin allows you to upload great galleries to the site. Several different options for the site header and menu are available. You can also create password-protected pages. The theme works on any device with any screen size and there is support for the WooCommerce store as well.
---
Conclusion
In this article, I've presented to you the best free and premium WordPress themes out there that go perfectly with Elementor Page Builder. By choosing such a premium WordPress theme, you'll get a full-fledged and reliable solution and with all the needed features for a good price.
Read Next: Best Free & Premium Addons for Elementor
These were the most popular ones for various applications, from portfolio to a business site but there are many more. Also, I recommend that you take a look at our latest selection of the best WordPress themes here.