Elementor is one of the leading page builders out there. It comes with loads of customization options and has an extensive user base. Although this plugin is the real game-changer, you can make it even better with Elementor addons.
If you use Elementor, have a look at the list and select the one which fits you the best!
Top Free & Premium Elementor Addons
This list contains the best Elementor addons, which you can use on your website and extend the builder's capabilities. Every Elementor addon has its own unique features, so let's look at each add-on individually.
1. PowerPack Addons for Elementor (Free & Premium)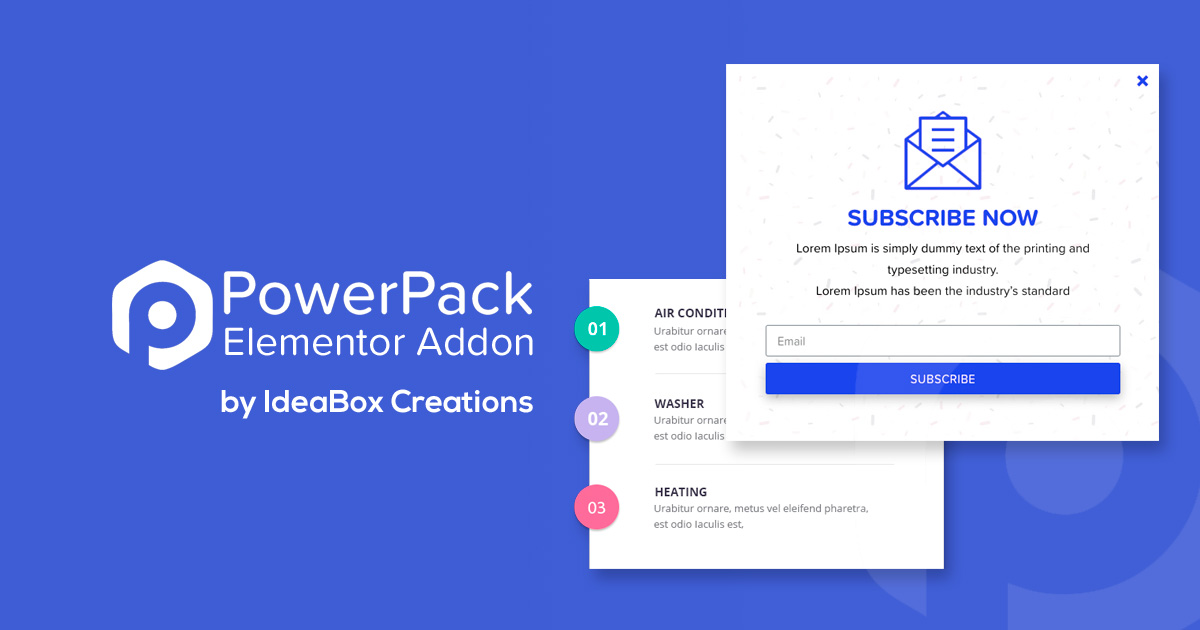 First, we have on the list, PowerPack Addons for Elementor, built by IdeaBox Creations. IdeaBox is a team of designers & developers with over eight years of experience. They are known for their products like PowerPack for Beaver Builder and WPfomify – Social Proof Marketing Plugin.
PowerPack Elementor Addons is one of the best addons for Elementor. It comes with more than 70+ creative, unique, and problem-solving Elementor widgets that range from Heading Widget to advanced Pricing Tables & Popup Box.
Unique, Creative Widgets
PowerPack offers several unique widgets like Restaurant Price Menu, Team Carousel, Recipe Widget, Popup Box, etc. You can check the complete list of Elementor widgets here. You also get added functionality and features like Display Conditions, Background Effects, Header-Footer Builder, Cross-Domain Copy-Paste, and many more.
Elementor WooCommerce Widgets
On top of the creative widgets, you get powerful Elementor WooCommerce widgets that allow you to customize the parts of your WooCommerce store like the cart page, checkout page, products page, or the Add to cart button.
White Label Branding
Another great feature that comes with this addon is white labeling. Now you can maintain your personal brand while building client sites and projects.
Get PowerPack Addons for Elementor
---
2. AnalogWP Elementor Addon (Free & Premium)
AnalogWP gives you access to advanced theme styling options and a library of modern and unique template kits for the Elementor Page Builder. You can extend the use of theme styles and can transform your pages with the help of a powerful library of templates, style presets, and blocks.
You get 150+ templates, 15+ template style kits, and 100+ mix-and-match blocks with this addon. This is one of the most unique add-ons for Elementor and helps a lot in extending the functionality of the page builder.
---
3. Envato Elements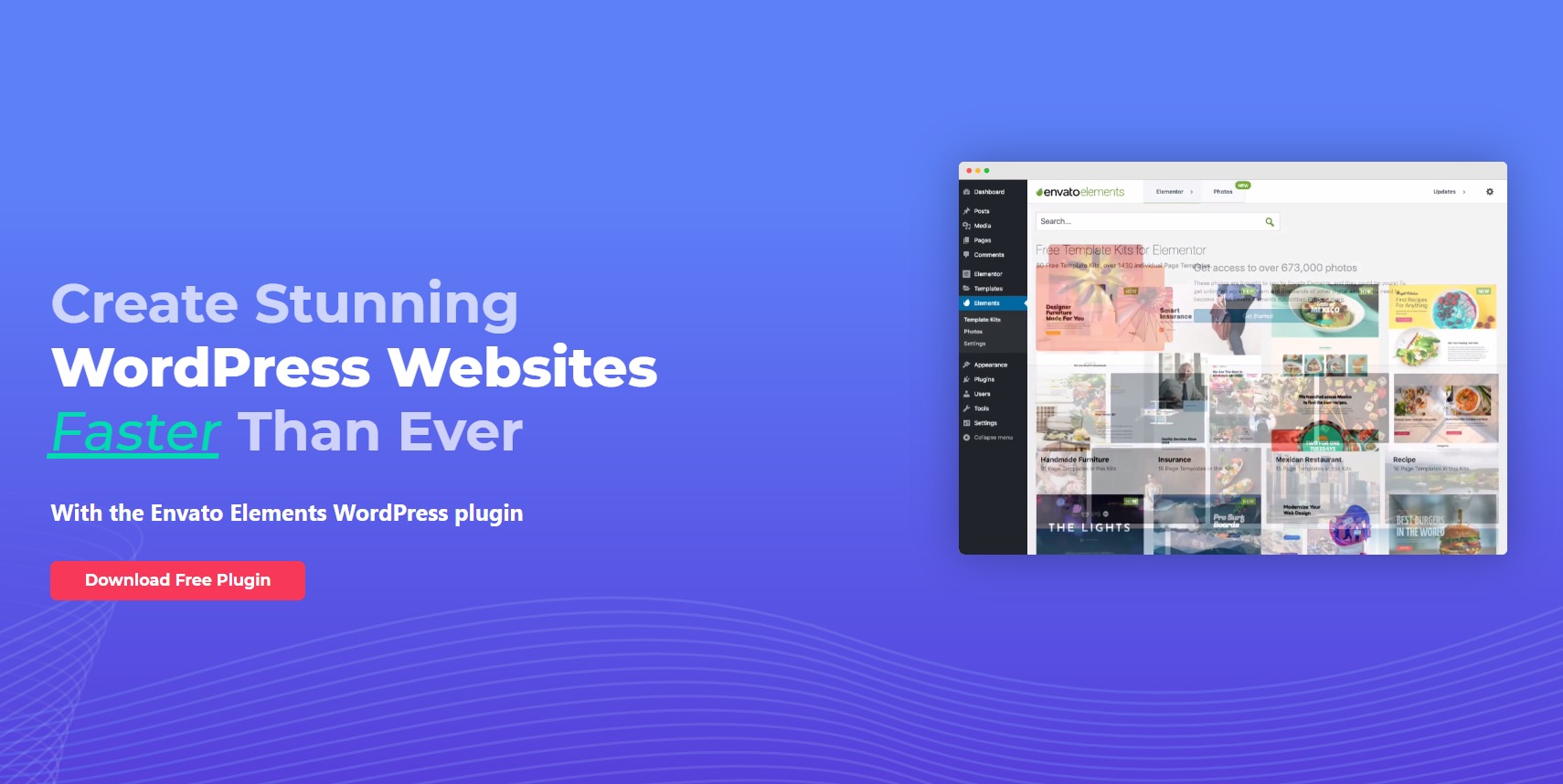 If you like adding images to your website, then this is the best addon for Elementor. Envato Elements gives you access to thousands of high-quality images and the best part is that you can import these images directly on your website. You also get 1500+ free and impressive page templates that can be used for almost all industries.
---
4. Elementor Extras Premium Elementor addons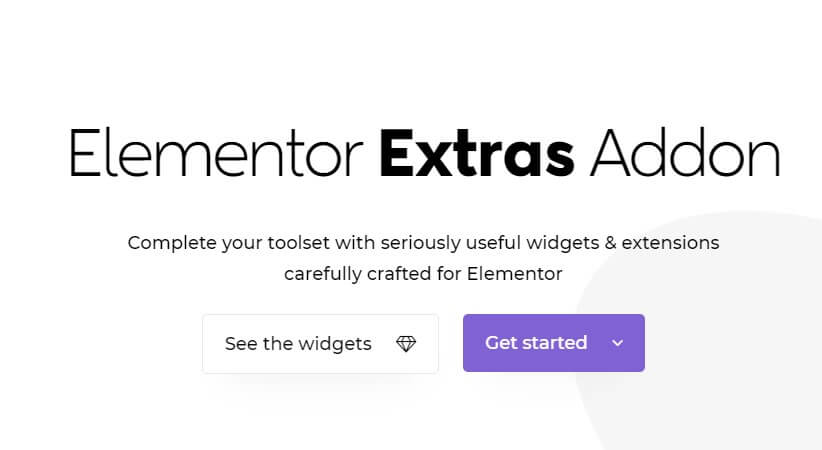 Elementor Extra addons is another reliable toolset of widgets and extensions that you can use to increase your design and customization capabilities of Elementor. You get some unique widgets with this addon like the tooltip feature, parallax elements, parallax background, and sticky elements.
Coming to the widgets, you get some standard widgets but you also get some unique widgets like the age gate and the switcher. You can take a look at the widgets and check out their demos as well.
---
5. AnyWhere Elementor Free Addon

AnyWhere Elementor addon allows you to insert elementor pages, library templates, and global templates anywhere using shortcodes. There is a pro version of this tool as well, which provides a lot more functionality such as global post layouts, post archive templates, and category & tag templates. It also comes with WooCommerce products, Category Layouts, and Global layouts for Custom Post Types and Custom Taxonomies.
---
6. Designer Powerup for Elementor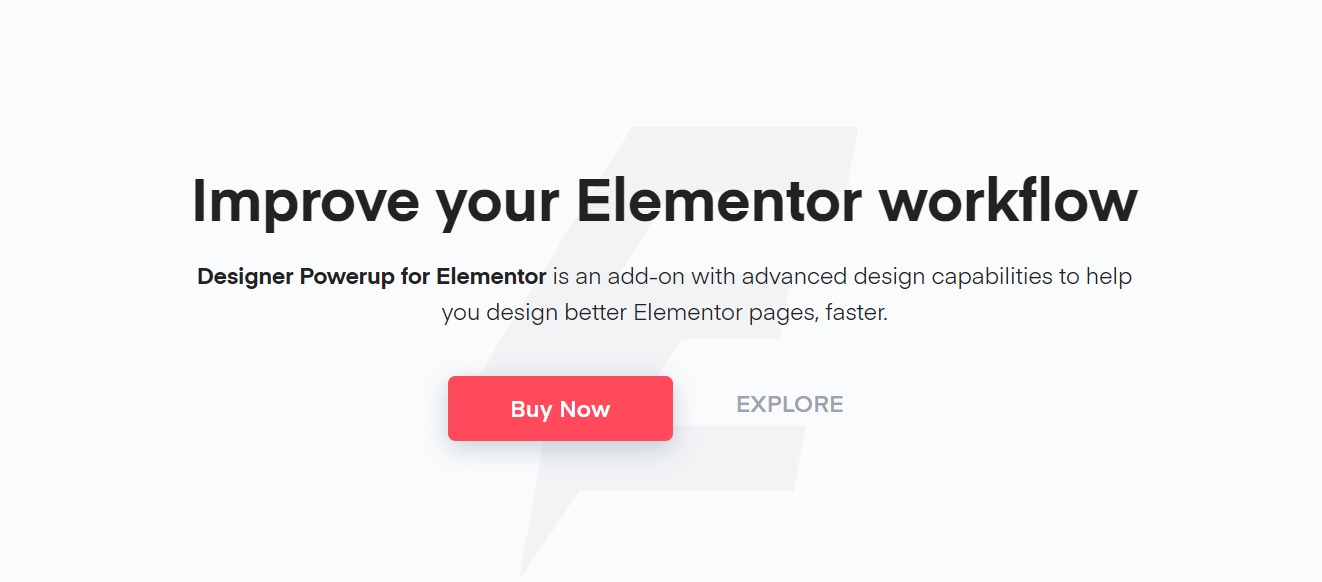 Designer Powerup for Elementor is a powerful add-on for elementor that allows you to customize your page more efficiently and to a greater extent. You get the spacer which allows you to adjust the spacing by dragging the edges easily. The value nudge lets you jump the value of any field in the multiples of 10. You also get a blob generator if you wish to create unique designs on your webpage.
Further, you also get advanced styling that allows you to transform your elements, add transition animations, add layered shadows, and filter effects to your page easily. All the features and customization options you get with this tool are very unique and are not easy to find anywhere else.
---
7. Free Addons for Elementor by LiveMesh


Addons for Elementor is another plugin that features a huge collection of premium, easy-to-use, and highly functional extensions for the Elementor page builder. This plugin has both lite as well as a pro versions. It comes with as many as 13 free widgets, which you can use to enhance the design of your website.
The Pro version comes with an additional 20+ other modules. This will increase the functionality to a much greater extent and will give you many more design options. The pro version has a dedicated support forum as well where a user can post their support queries.
---
8. WunderWP Free Elementor addons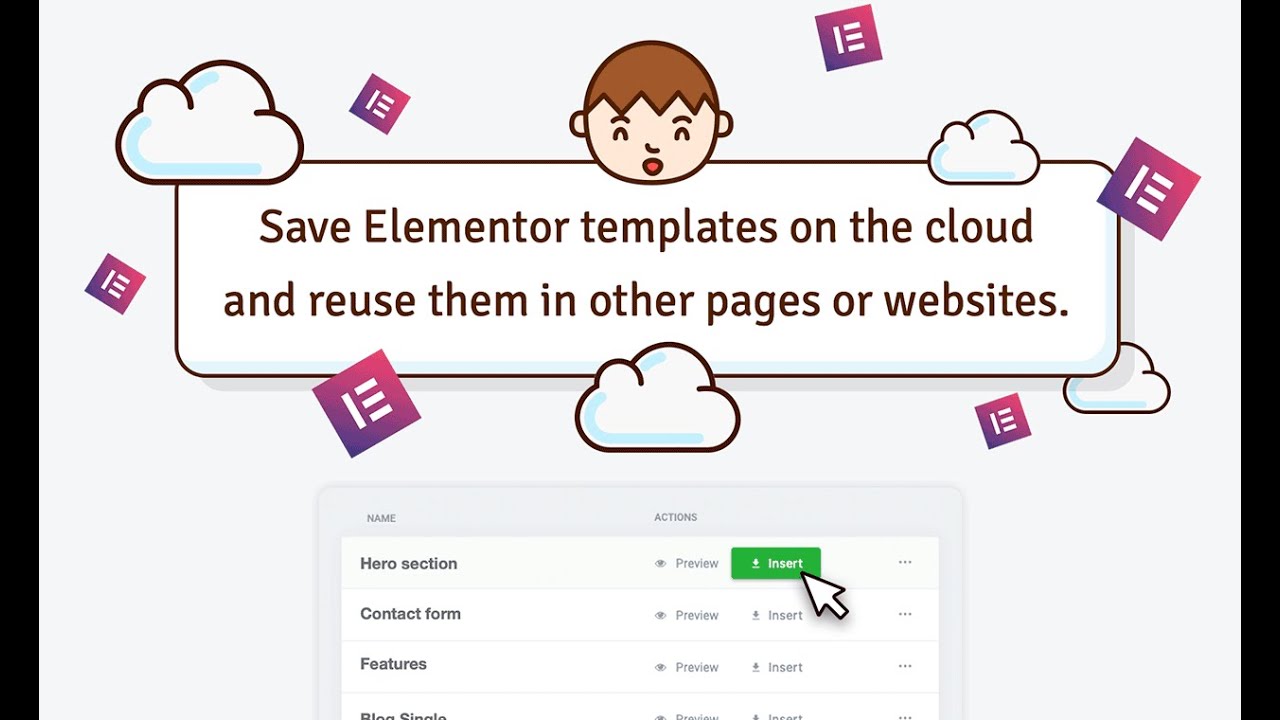 WunderWP is another great unique tool for Elementor that can speed up your work multiple folds. While elementor gives you the freedom to add multiple widgets on your page but editing them can take a lot of time and effort so for that situation, you can use the WunderWP addon.
You can use the presets for the widgets that allow you to add a specific styling to your widgets with a single click. You can even add your own save your own style present on the WunderWP cloud and can use it anywhere else you want. Moreover, you can even save the widget preset on a website and can use it on another one with the WunderWP cloud storage. You can even save an entire section as a template as a WunderWP template and use it on another page or website without exporting or importing it.
---
9. Elementor Form DB

Elementor form DB is a free plugin that takes contact form submissions from the Elementor Pro Form module and stores them in a user-friendly interface on the back end of WordPress.
Not just that, the plugin even notifies the admin users of unread messages via a banner but also allows us to convert these contact form requests and submissions to any other post type. This means that you can use the contact form to get people to submit testimonials, case studies, or even front-end submitted content.
---
10. Premium Add-ons for Elementor

Premium Add-ons is another widget bundle for Elementor, which hosts 50+ widgets and various pre-designed page templates. There are 50+ Premium widgets that you can use for your design. You also get an options panel that will allow you to enable selective elements for faster website performance.
---
11. Mighty Addons for Elementor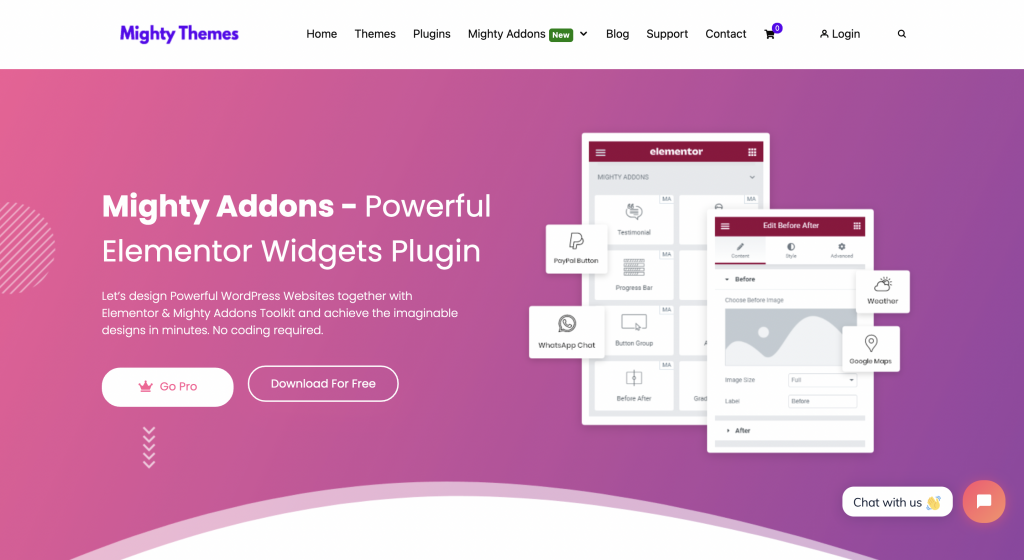 Mighty Addons for Elementor is a Freemium (Free & Premium) Addon for Elementor Page Builder. It comes with some unique and exclusive widgets like Progress Bar, Advance Shadow widget that can be used to Add Smoother, Sharper Multi-layered Box-Shadows to Elements, and Wrapper Link widget that can be used to Transform any element into a link by entering any normal URL or Hashed URL with smooth scroll.
Besides this, Mighty Addons comes with 25+ Template Kits and 150+ Section Blocks that you can easily import to your website, thus making your website look more attractive & stylish.
The best thing about Mighty Addons is its integration with Pixabay and Unsplash. You can access over 1 million+ free stock images directly from your WordPress Media Library. Pixabay is available with the free version of Mighty Addons whereas Unsplash is available with the Premium version of Mighty Addons.
---
Over to you!
These are some of the free and best Elementor addons that you can use on your websites. I hope this article helps extend the functionality of page builder and allows you to create better websites.
All these plugins have some overlapping functionality and some unique features as well. So, picking up a few and adding them to your toolkit will be worth the investment.
If you want to learn more about Elementor Page builder, check our post on The Ultimate List of Best Free Elementor Learning Resources.
Looking for the best WordPress Black Friday deals?

We have compiled a collection of the best WordPress Black Friday and Cyber Monday deals. Get amazing offers on WordPress plugins, themes, hosting.