Elementor is taking WordPress design & development to new heights. With a whopping million users, it's ruling the Page Builder segment in the WordPress ecosystem.
Our team at IdeaBox has been working with WPML for the past few months to bring the multi-lingual capabilities to PowerPack for Elementor. I am glad to announce that PowerPack for Elementor is now 100% compatible with WPML.
I would like to thank Mercedes Barred, Srdjan Jocić, and fellow WPML team members for their continued time and support.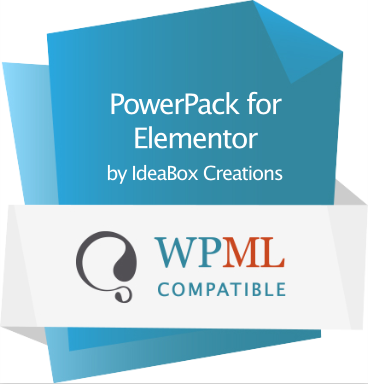 Continued Innovation & Development
We are on a mission to make PowerPack for Elementor the Best Elementor Addons, with a set of creative, useful, and problem-solving Elementor Widgets. We will bring up new features and functionality with every new update.
Get PowerPack
If you build multi-lingual sites using Elementor, then it's time for you to get PowerPack now.