If you are an SEO expert, you are already aware of the power of Schema Markup and Structured Data. Over the last couple of years, search engine rankings have been transformed by the power of structured data. Several WordPress themes and page builder plugins leverage the Schema Markup wherever possible. But, certain elements are still untouched. One of these is the HowTo Schema markup.
Using structured data on your website can give you a good boost in search engine rankings. So, we have been working on creating some unique Elementor Widgets. In the last PowerPack update, we introduced FAQ Schema Markup widget, which allows you to create FAQ pages on your website with structured data.
Today, we are excited to announce a new addition to PowerPack – HowTo Schema Markup Widget. Let's take a look at this in detail.
What's HowTo Schema Markup Widget?
The new HowTo Schema Markup widget leverages the power of HowTo Structured Data format defined by Google. The HowTo schema markup is a good fit for creating guides, tutorials, processes, etc. With this widget, you can present the following information in a structured format:
Title
Summary
Feature image
Tools/Requirements
Cost
Time duration
Steps
Here's a screenshot of the outcome: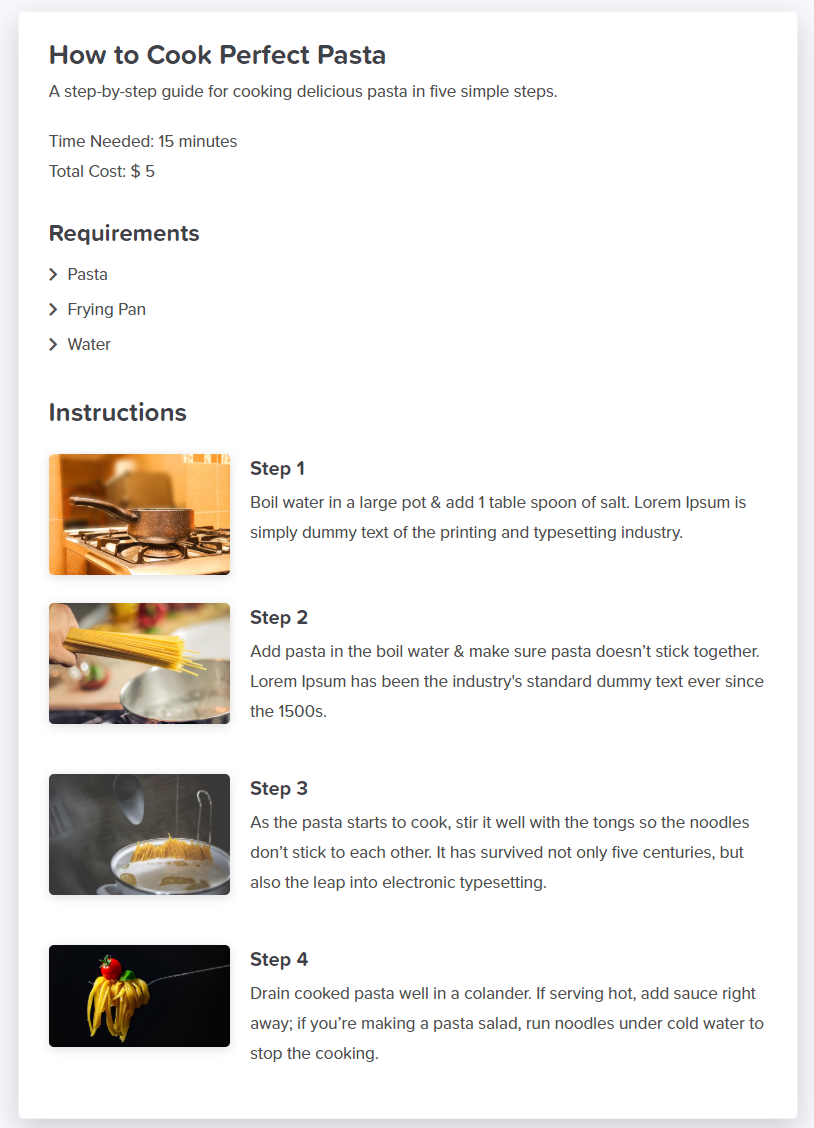 ---
What are the Benefits of HowTo Schema Markup Widget?
HowTo Schema Markup widget can help you improve your search engine rankings. Google gives preference to websites and pages with structured data. You can use the new widget to create how-to guides, tutorials, etc. based on the service industry. Structured data also leads to Rich Snippets in the search results. So, you get better visibility and click-through rates. Other than this, Structured Data also helps with better search results for voice search and Google Assistant actions.
This useful widget also offers extensive styling options, allowing you to create impressive blocks for your website.
After you have successfully created & published How-to page, this how a successful result looks in Google Featured Snippet: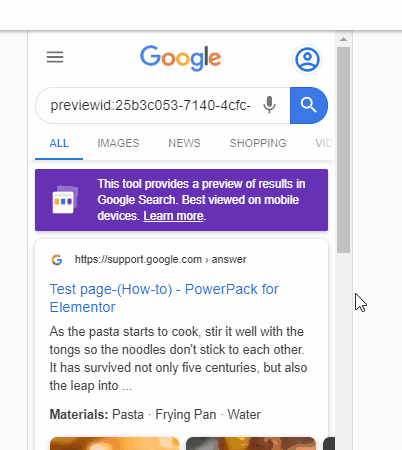 Get the HowTo Schema Markup Widget now!
Improve your search engine rankings with this new, creative, HowTo Schema Markup widget. Get it with PowerPack Elementor addons.