Tiled Posts Widget For Elementor
Display WordPress featured posts in impressive tiled layouts with the Tiled Posts widget for Elementor by PowerPack Addons.
Beautiful Tiled Posts Layouts
Are you getting bored with the grid post style? No worries! Here's a stylish tile layout for displaying posts on your website. Choose the layout that works best for your WordPress site from the 6 types available.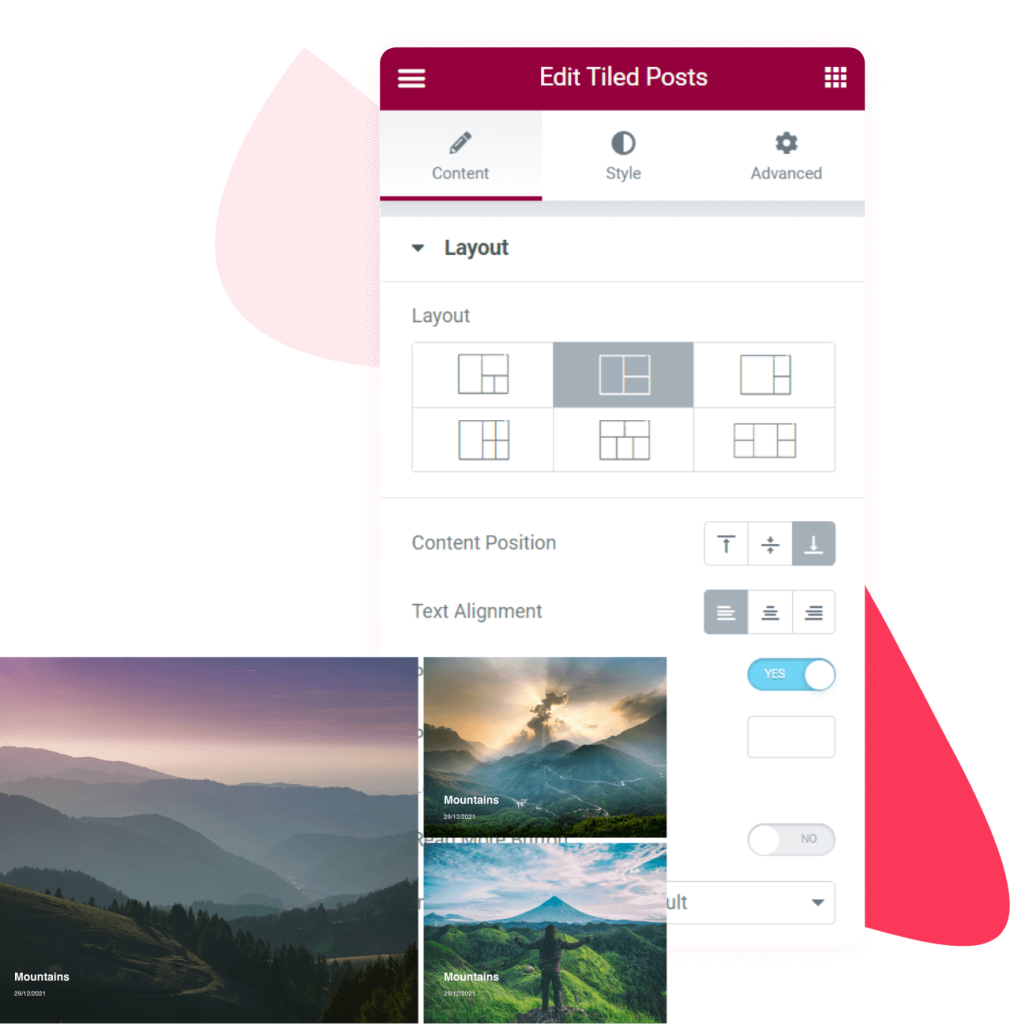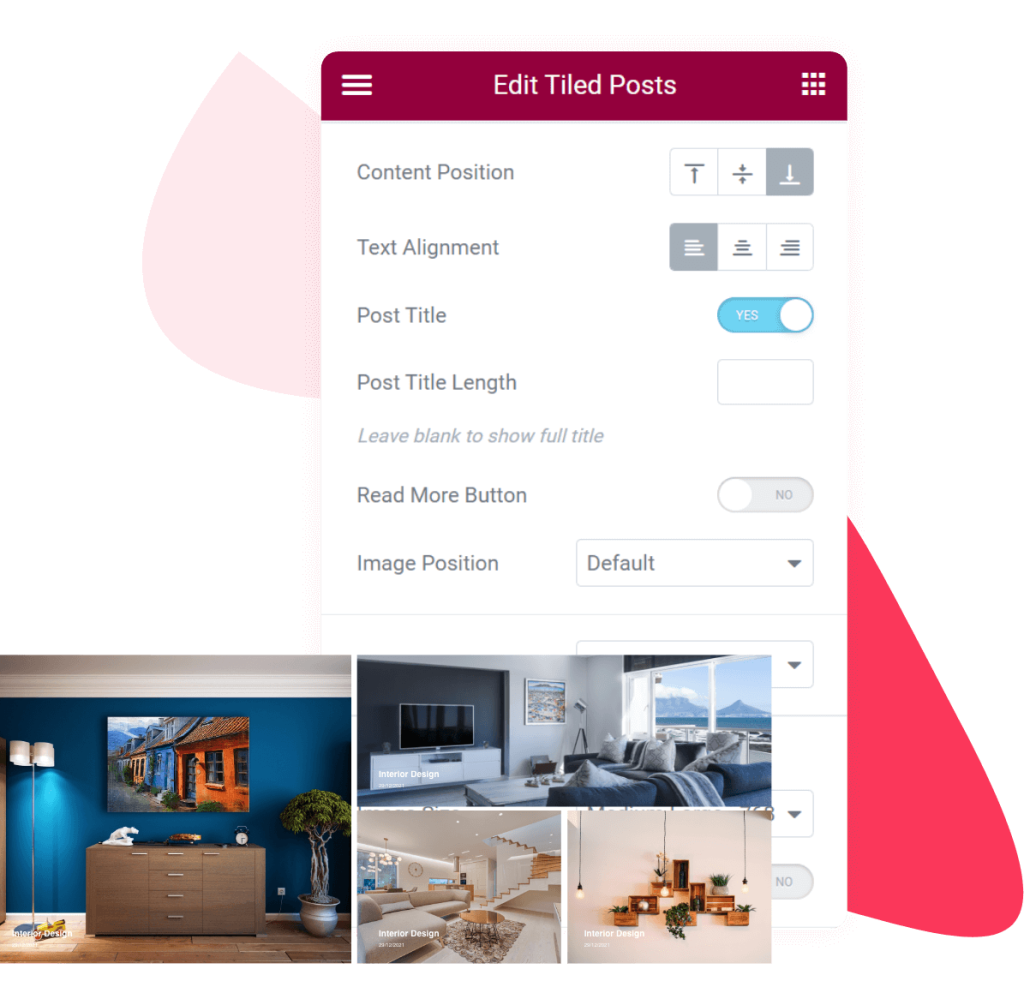 Complete Control Over Content Position And Alignment
In addition to layouts, you also have complete control over the positioning and alignment of your content. With just one click, you can easily align and position your content at the top, middle, bottom, and to the left, to the center, and the right.
Create Post Tiles With Read More Button
With the Tiled Post widget of PowerPack Addons, you can add a customized Read More button for a more appealing page design and improve visitors' experience.
Tiled Posts widget includes a powerful Custom Query feature. It allows you to customize what is displayed in the widget. You can choose the post type, such as pages and posts. Moreover, you can also filter posts based on author, categories, and tags.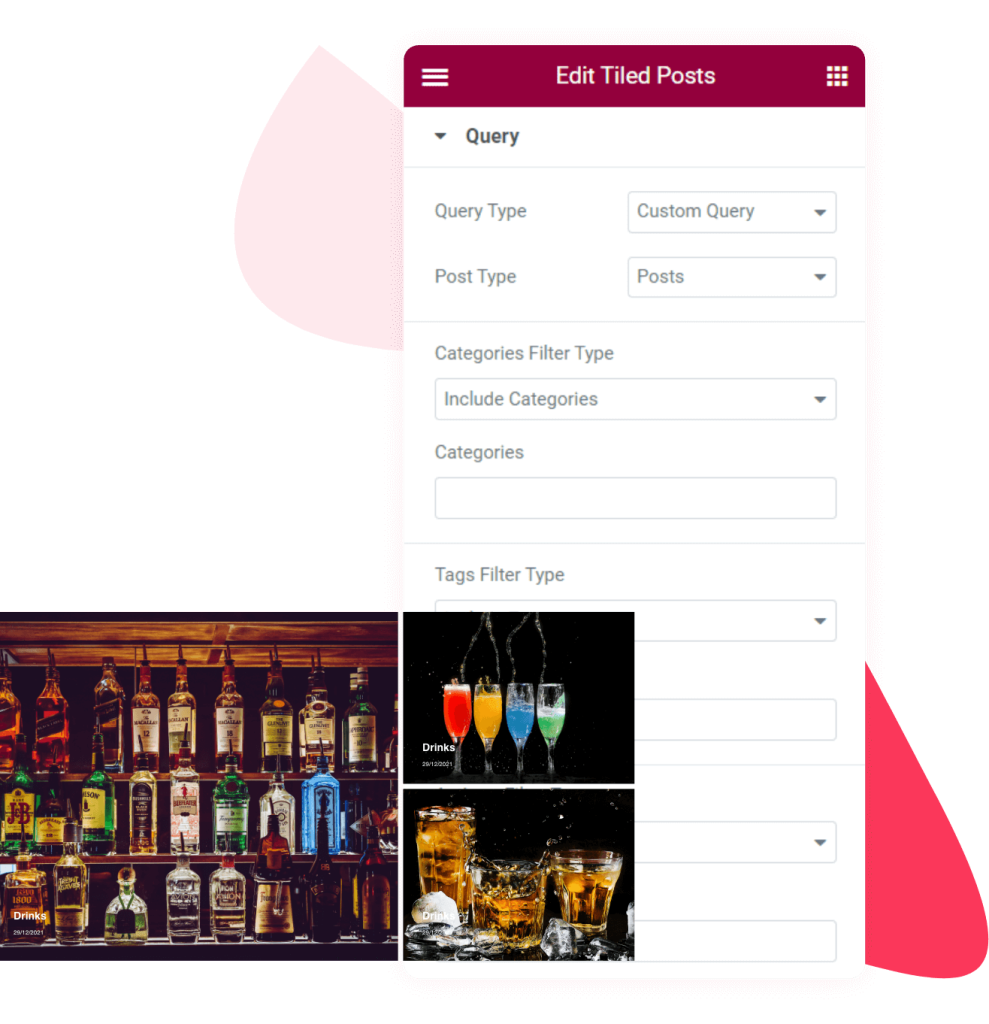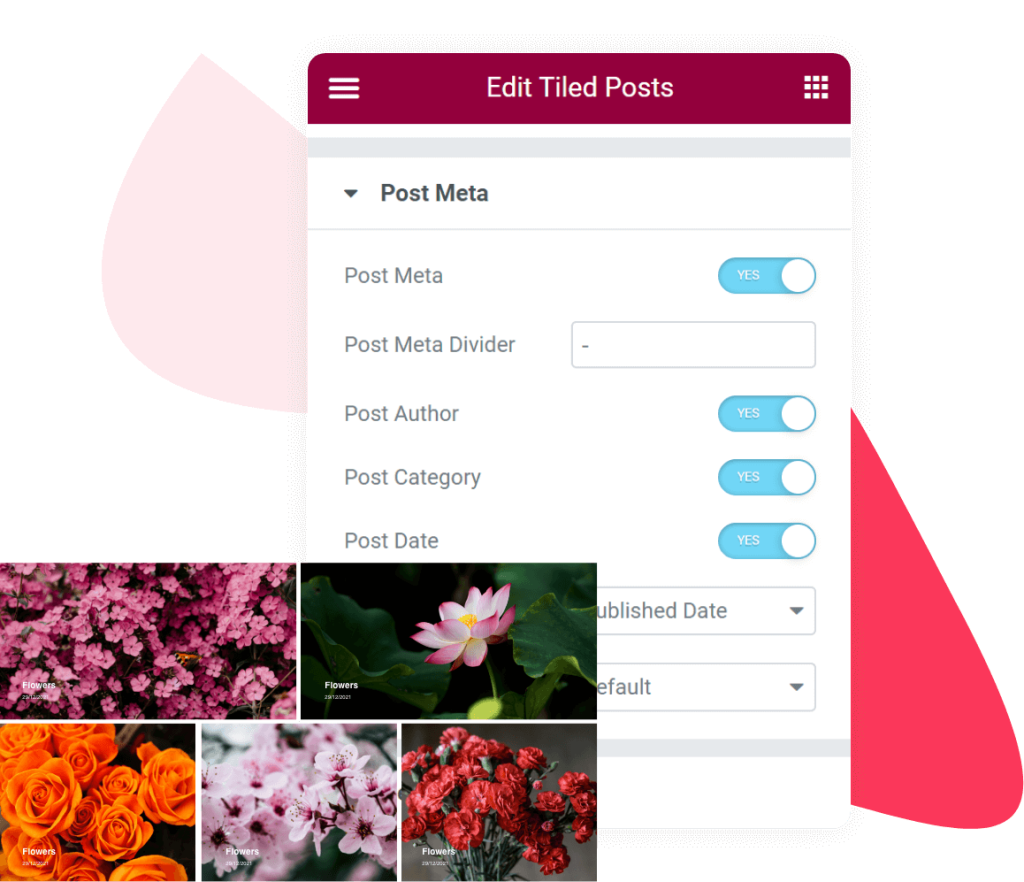 Enable Disable Display Of Posts Elements
Tiled Posts widget for Elementor comes with a Post Meta feature. Enabling this feature allows you to enable/disable display elements such as author, post published date, and post category. No need to install the additional plugin for advanced functionality!
Display Posts In Tile Layout Using Elementor
Vero totam labore et est est
Sed impedit rerum eos distinctio
Design Elementor Post Tiles With Multiple Styling Options
With the extensive styling options available, you can design the Tiled Posts widget in a way it perfectly matches your website design and looks. Color, spacing, and typography, you can alter each element as per your liking.