Registration Form Widget For Elementor
Say hello to the powerful Registration Form widget for Elementor. Now you can make your WordPress User registration form look more attractive and functional using Elementor page builder and PowerPack Addons.
Advanced Input Field Types
With the default User Registration form of WordPress, you only get the option to collect name, email address, etc., but with the User Registration Form widget of PowerPack Addons, you can create customized registration forms using the Elementor plugin and add more fields to your form with a simple drag and drop operation.
You can easily add pre-designed input fields like First Name, Last Name, Consent, Website, etc., and can gather more information about the user registering on your website without touching a single line of code. The User Registration widget takes care of the connectivity and all the technicalities while making it easy for your users to register on your website.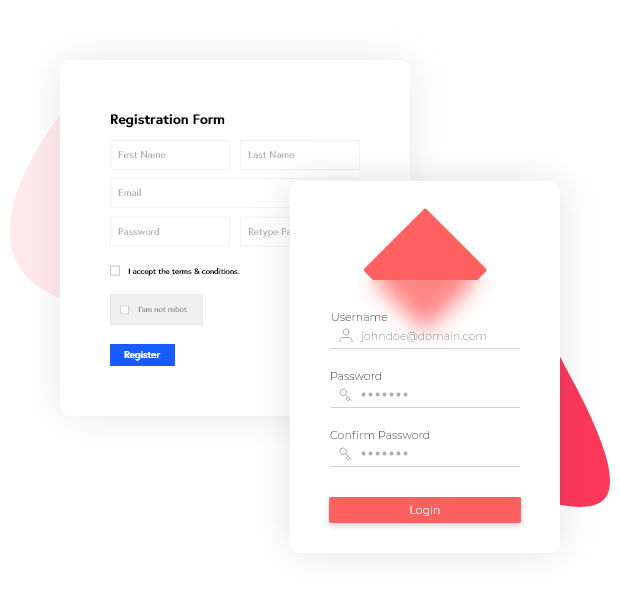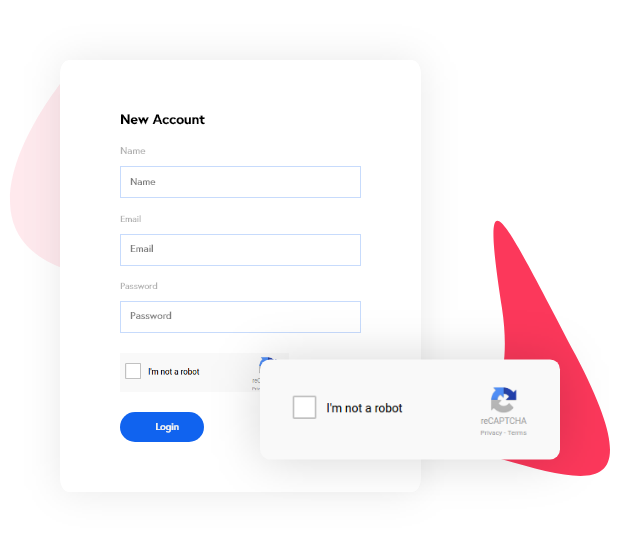 Fight Fake Registrations With ReCAPTCHA
With the User Registration Form widget, you get ReCAPTCHA integration, which protects your website from fake signups, spam, and website attacks. You can enable the Google ReCAPTCHA feature to protect your website and add a layer of protection with a single click.
Styling is something that shouldn't be left behind. With the WordPress Registration Form widget for Elementor, you are no longer stuck with the default login page's styling. You can literally change and customize your registration page inside out with the styling options you get with the widget. Be it colors, background, hover effects, or even shadows, you can change it all.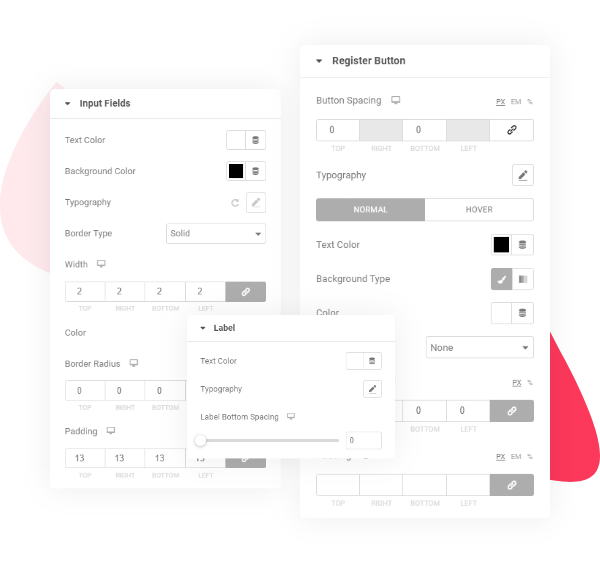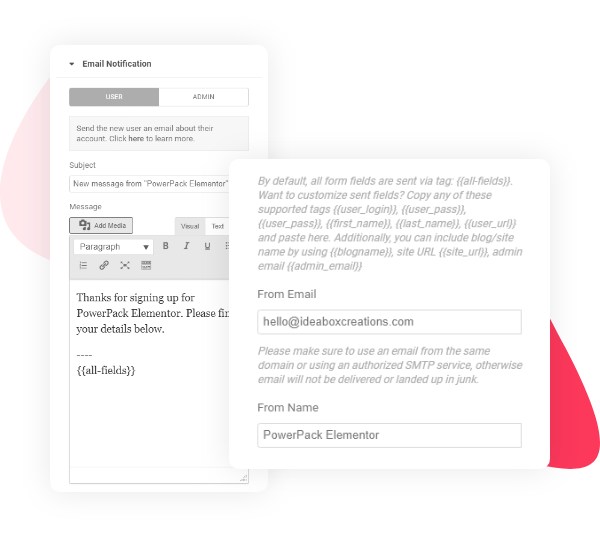 Say Adios To Dull Signup Email Notifications
Want to send out a custom notification whenever a user signs up? You can do that too!
With the User Registration Form Widget, you can customize user and admin email notifications. If user signup is a step in your conversion funnel, you can automatically lead them to the next step with your custom-crafted email.
Default User Roles For New User Registration
No more worrying about assigning a new role to your users as you can set the user role while creating the Elementor registration form, and every new registration will be assigned that user role.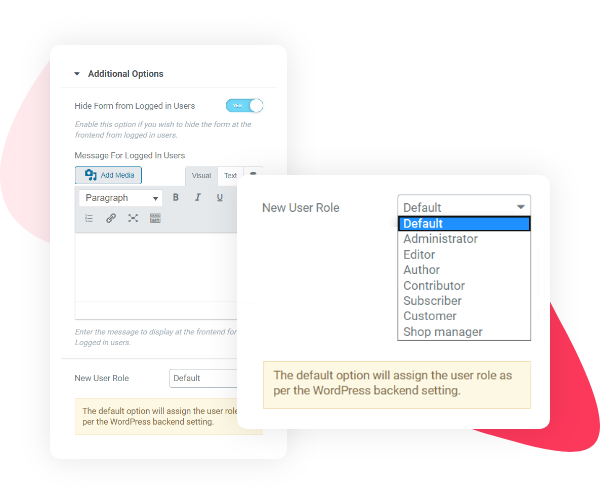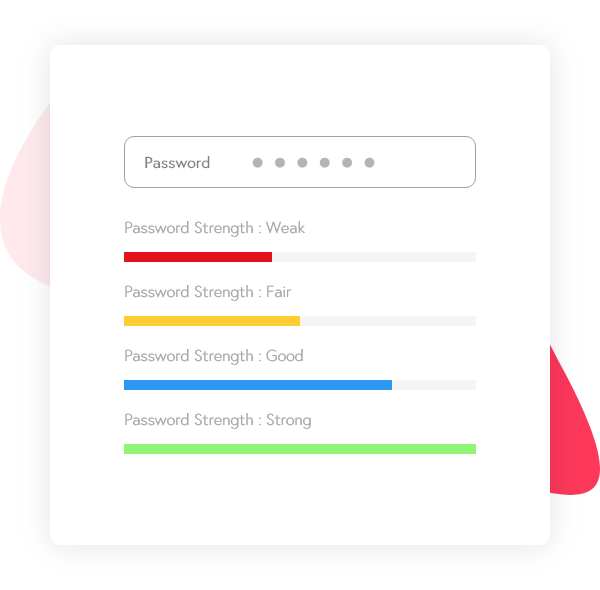 Custom Password Strength Meter
Not only you get an option to enable Password Strength meter for your Registration Form, but you can also make it match your website's styling easily by changing the colors of the Password statuses. Now your users will be able to sign up with making sure their password is strong enough.
Auto Redirect/ Login Post Successful Registration
Whether you want your users to redirect or login after successful registration automatically, you can do both easily by enabling the Redirect and Auto-login feature. If user registration is part of your sales or conversion funnel, then this feature will be a big plus for you.