Link Effects Widget for Elementor
Small animations and effects can add up to your website's design a lot. Now you can add eye-catching animations to your website links with the Link Effects widget for Elementor by PowerPack Addons.
Add Stunning Link Effects
Choose from more than 20 custom-designed animations for your link effect. Hover over links to see them in action!
The link can be set to whatever text you want, and you can add a link to your custom text by just pasting it in the URL field. It's that easy!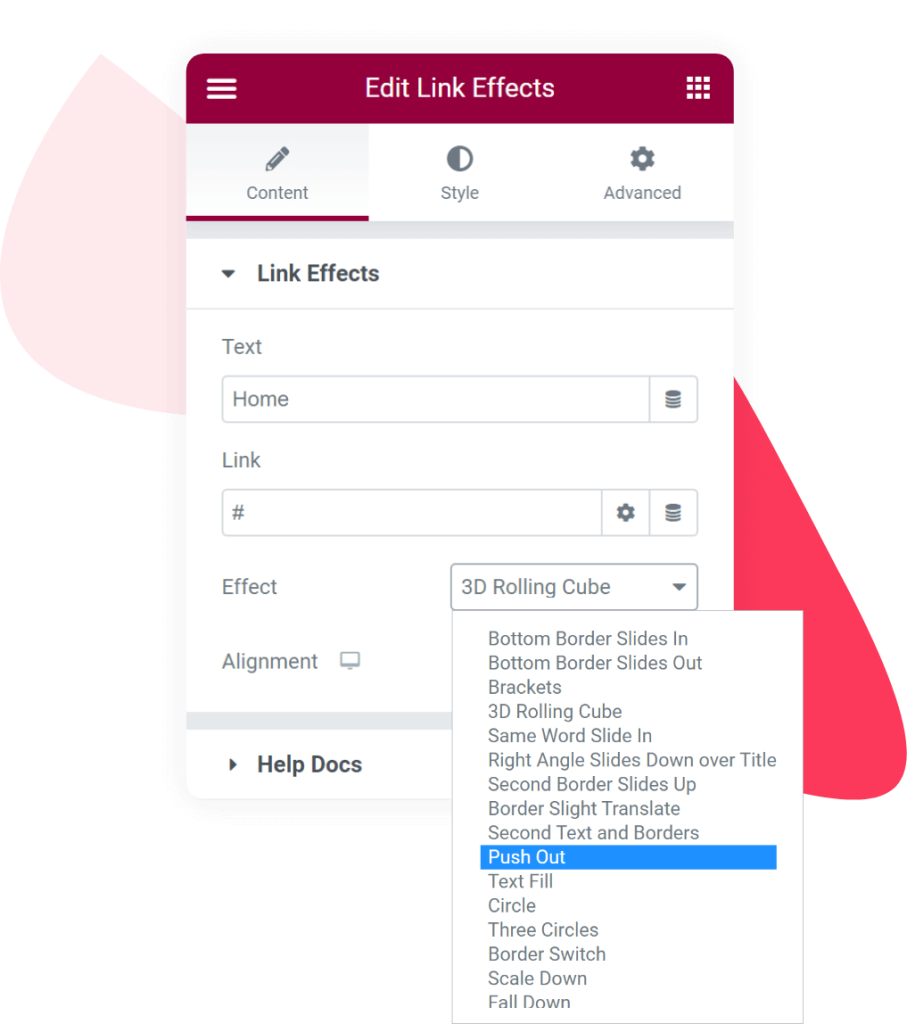 Want to make links on your WordPress pages look more fabulous? Do it by changing the link text's background color, text color, and typography.