Hello everyone! We are here again with a powerful update for PowerPack. This update includes a ton of new features, ranging from advanced functionalities to handy styling options.
Here is the list of brand new additions to the PowerPack widgets library.
Let's take a look at the features of each widget individually.
WooCommerce My Account Widget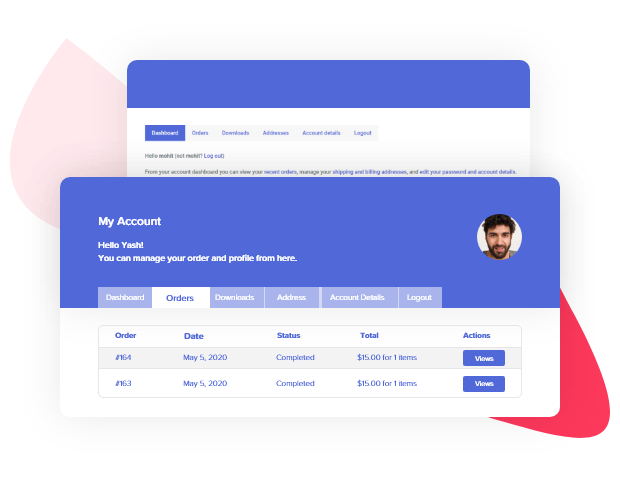 Want to customize your WooCommerce My Account page? You can easily do it now!
With PowerPack My Account Widget, you can easily customize & style WooCommerce My Account Page the way you like.
Lately, altering the WooCommerce My Account page has been a cumbersome task. It's quite impossible to style this part of the website without using any custom CSS & shortcodes. But not anymore!
WooCommerce My Account Widget is embedded with advanced features allowing you to customize every single aspect of the My Account page. From enabling/disabling tabs at front end to extensive styling options for forms, buttons & tables, you got it all in a single widget.
Check out detailed features & video here:
Features of WooCommerce My Account Widget
Advanced Preview Options for Tabs
Customization options for Tabs, Button & Table
Vertical & Horizontal Tab Layout
Position & Alignment
Advanced styling controls
Registration Form Widget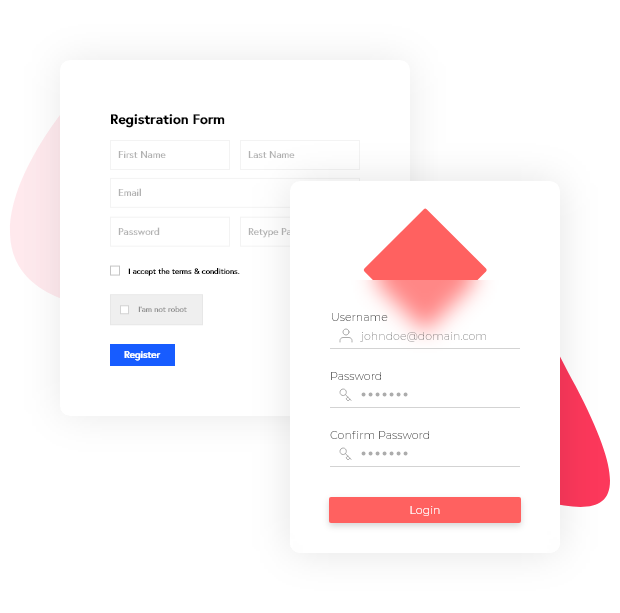 Registration form widget gives you full control of user registration on your website. You can create an eye-catchy registration form with all customizations and impressive styling options. All you can do is just by clicking the required options; no additional coding skills are needed. 
Default WordPress registration form is not flexible enough in terms of customization and design. Using a PowerPack Registration Form Widget, you can create customized registration forms with multiple field options and streamline the new user registration process on Elementor websites.
Additionally, it gives you the flexibility to customize each form field according to your requirements. Now building registration forms on elementor websites are super handy.
Click here to see more features and the landing Page of the registration form widget!
Features of Registration Form Widget
Pre-defined form fields
Registration Actions – Auto log in and Redirect After Registration
User & Admin Email Notification
Default User Roles
reCAPTCHA, Validation Messages, and Password Strenght Meter
Advanced Typography Options
Learn with the detailed knowledge base & explore all important features of the Registration Form Widget!
Login Form Widget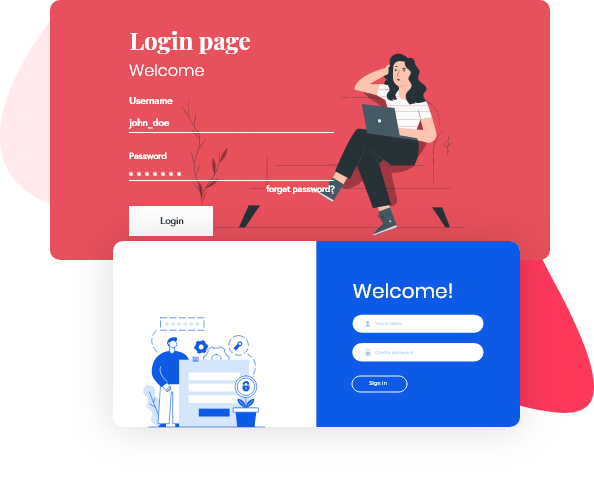 Creating beautiful login pages is now super easy with Elementor & PowerPack. Login form widget comes with advanced functionality options that allow you to build custom login pages on your websites without any clutter.
Like all other PowerPack widgets, the login form widget also includes numeral styling features to help you create login pages matching your brand & website's look.
Click here to know more details about the Login Form Widget.
Feature of Login Form Widget
Login via Social Accounts
Custom Login URL & Redirect Link
ReCaptcha Security
Password Reset option
Text customization
Multiple Styling Features
Check the documentation of the login form widget.
Sitemap Widget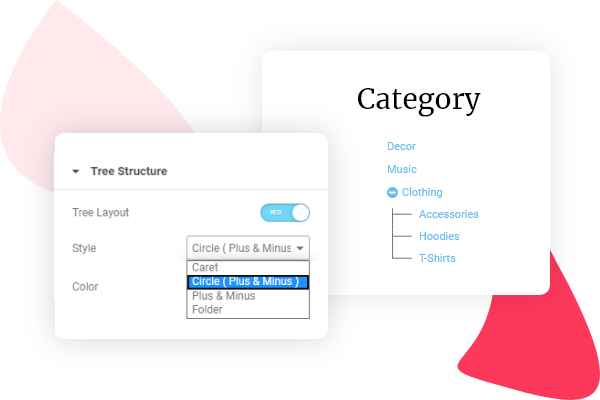 Sitemap widget maps all your sites' pages, categories, posts, and more. It helps you to present a complete overview of your site. You can easily create a sitemap page on your elementor websites without adding any custom code.
Listing down your website's content in an organized manner helps your visitors find what they are looking for, and this increases their web navigation experience.
Features of Sitemap Widget
Create a list of pages, posts, etc
Advanced Query Controls
Set Content Hierarchy
Layout Customization
Tree Structure
Styling Options
Over To You!
I hope these new additions will improve your workflow. If you are a PowerPack user, update to the latest version to explore these new widgets. If you are not, then click here to get PowerPack for Elementor along with the 60+ most advanced & creative widgets.
Post your thoughts in the comment section; what do you think about these additions?