Wrapper Link For Elementor
Add links to any Section, Column, and Widget in just one click using Elementor Wrapper Link Extension by PowerPack Addons.
Make your webpage column clickable with the PowerPack Addons' Wrapper Link Extension.
Wrapper Link Extension for Elementor Plugin by PowerPack Addons.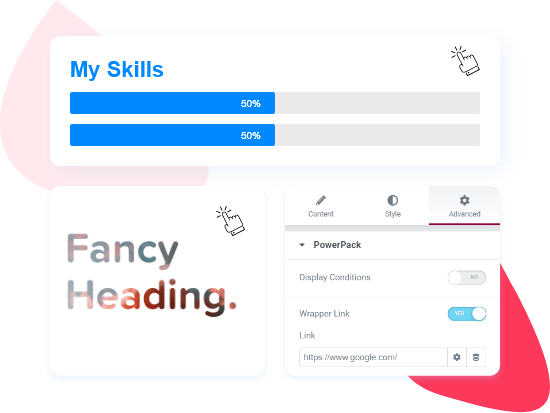 Add a link to any widget to display more information about a particular element on the page. Set the link to open on the same tab or new tab as per your preference.
Don't want to display buttons for navigation; we have a solution for you! Use the PowerPack Wrapper Link feature and add a hyperlink to any Section, Column, and Widget on your WordPress website's page.
Creative and Easy-To-Use Wrapper Link Widget for Elementor.