WPForms is one of the best drag & drop form builder plugins but has some designing limitations.
To overcome these limitations, PowerPack comes up with a solution: WPForms widget for Elementor.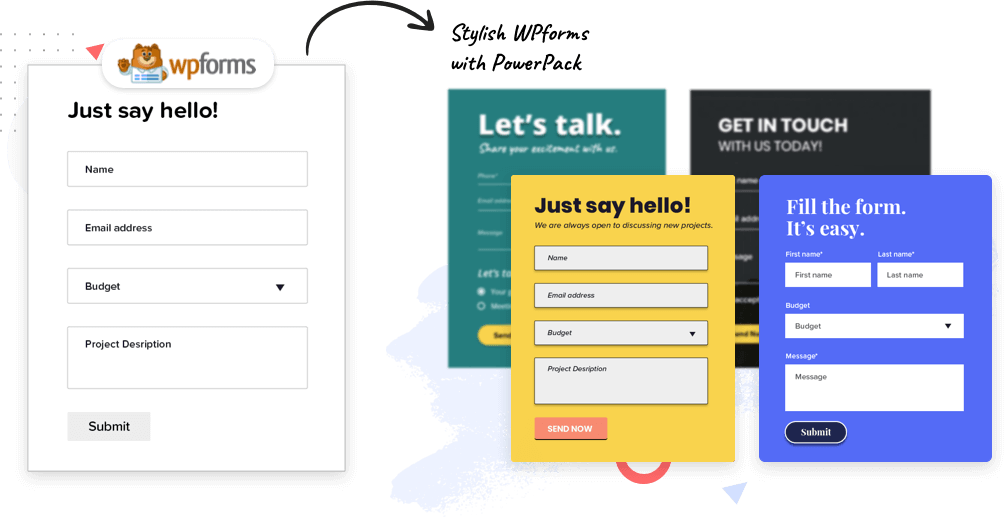 Advanced Layout and Spacing Options​
Create clean and stylish forms with the WPForms widget for Elementor. The advanced layout and spacing options of the widget give you full control to manage the layout and spacing between all the fields.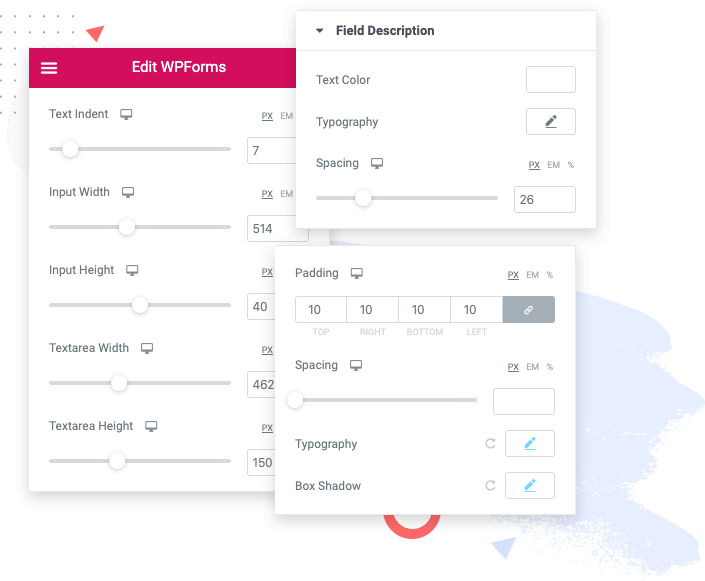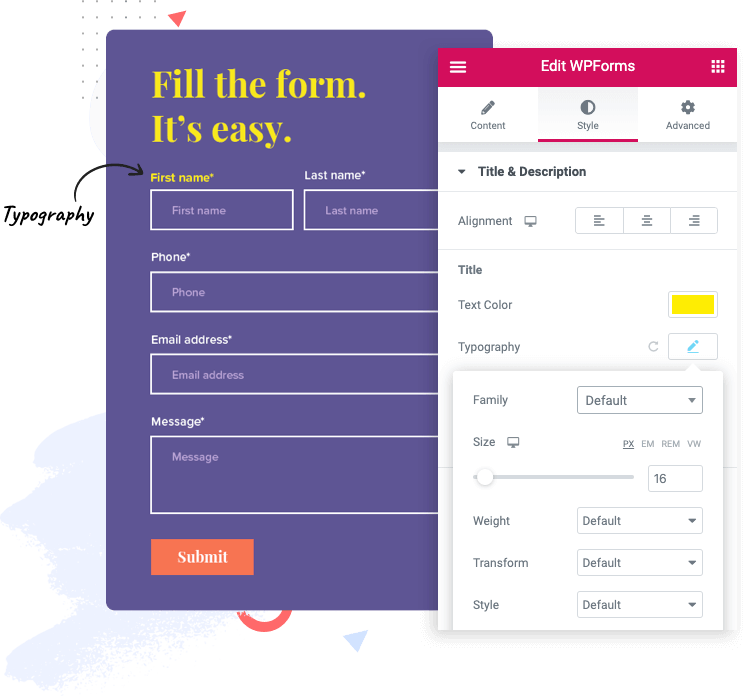 Easily Match the Form Styles with your Website's Branding
WPForms widget for Elementor includes multiple options to alter color and typography for each field on your form. You can style the overall text content of the form as per your choice.
Choose the font color, type, size and many more options for your website form that perfectly matches your website looks.
Beautify Radio & Checkbox Button
Add a stylish color and border to the radio and checkbox button of the form. The styling options available in the widget allow you to create an impressive radio and checkbox button and enhances its look that goes perfect with the existing design of the form.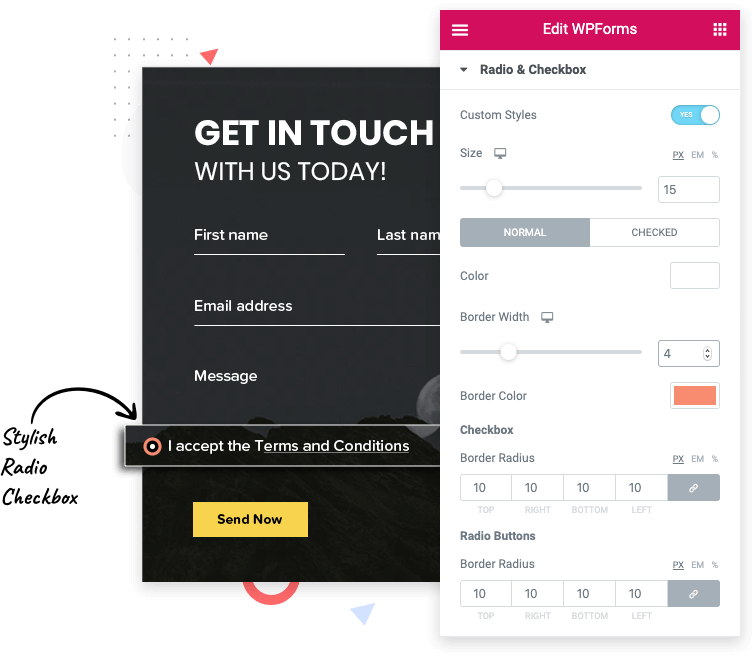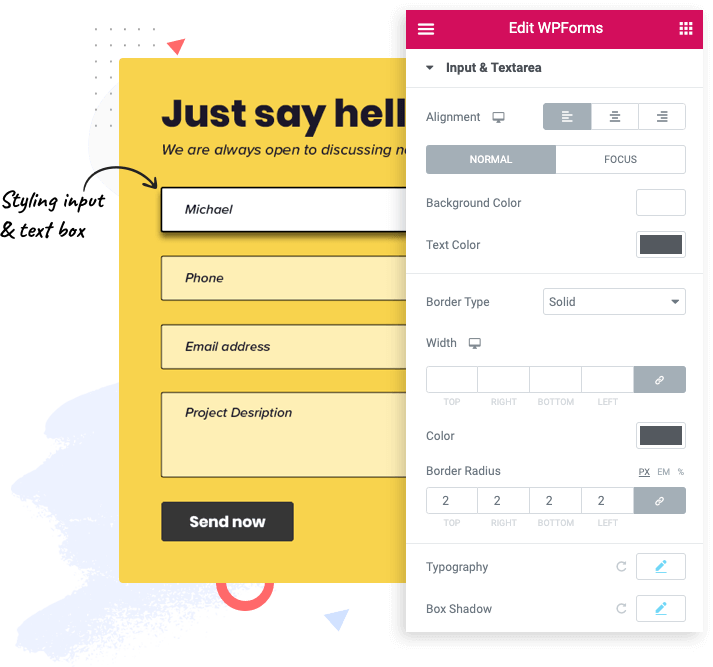 Styling Options for Input Fields
WPforms Elementor Widget by PowerPack comes with limitless styling options for Input fields.
Add Eye-Catching Headline with Custom Title & Description
Often we use an easy to recognize "Title" for forms in the backend on our websites like – Contact Form, Signup Form, Application Form, etc. But, we use some fancy headings on the front end. With the advanced WPForms widget for Elementor, you can add a custom title and description along with impressive color and typography options. These options allow you to create attractive headlines for your forms.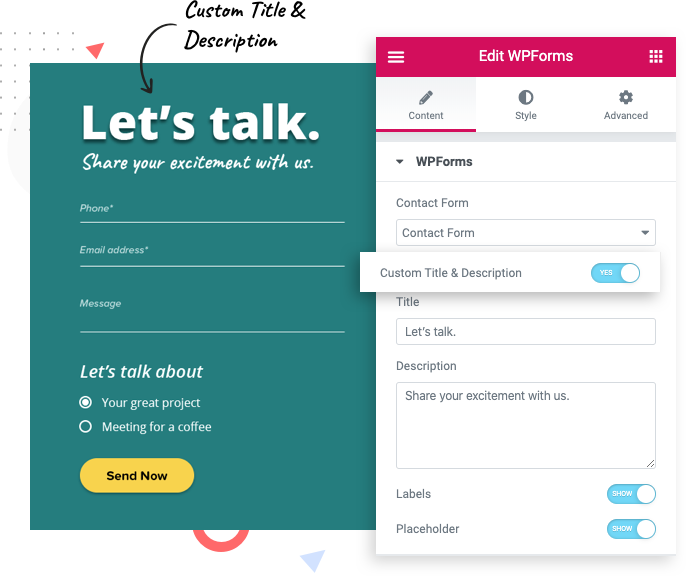 Style Error Messages with Elementor
Designing a contact form with customized error messages has never been simpler. Elementor WPforms widget includes an option to show or hide error messages as per your choice.
Additionally, the styling options give you full flexibility to design and customize error messages for your users.
Customize the Submit button for Higher Conversion Rates
Get rid of the boring submit button of the contact form. Now you can add impressive styling to the submit button of the WPForms with the Elementor WPForms Styler of PowerPack.
The widget gives you the flexibility to select text & background color. Choose border type for the box and for adding more styling, you can give a little box-shadow & padding.