Showcase Widget for Elementor​
Build a creative display of Images, Videos, and Posts on your WordPress websites with
the Showcase Widget for Elementor by PowerPack Addons.
The First-Ever Content Showcase Widget For Elementor
Bringing a new and creative way to showcase content on Elementor websites.
Supports Multiple Content Sources
Build showcases with multiple content types. PowerPack Addons Showcase Widget supports multiple sources for content display on your WordPress websites.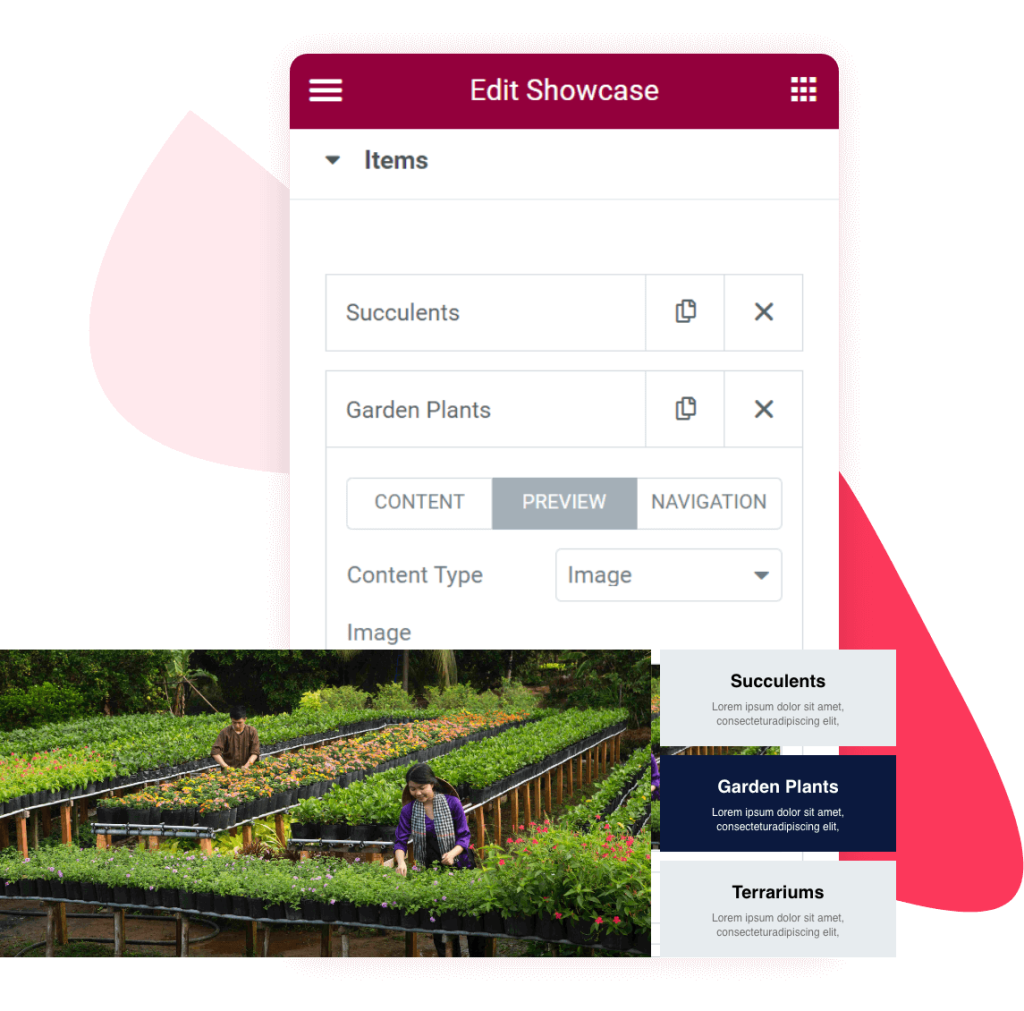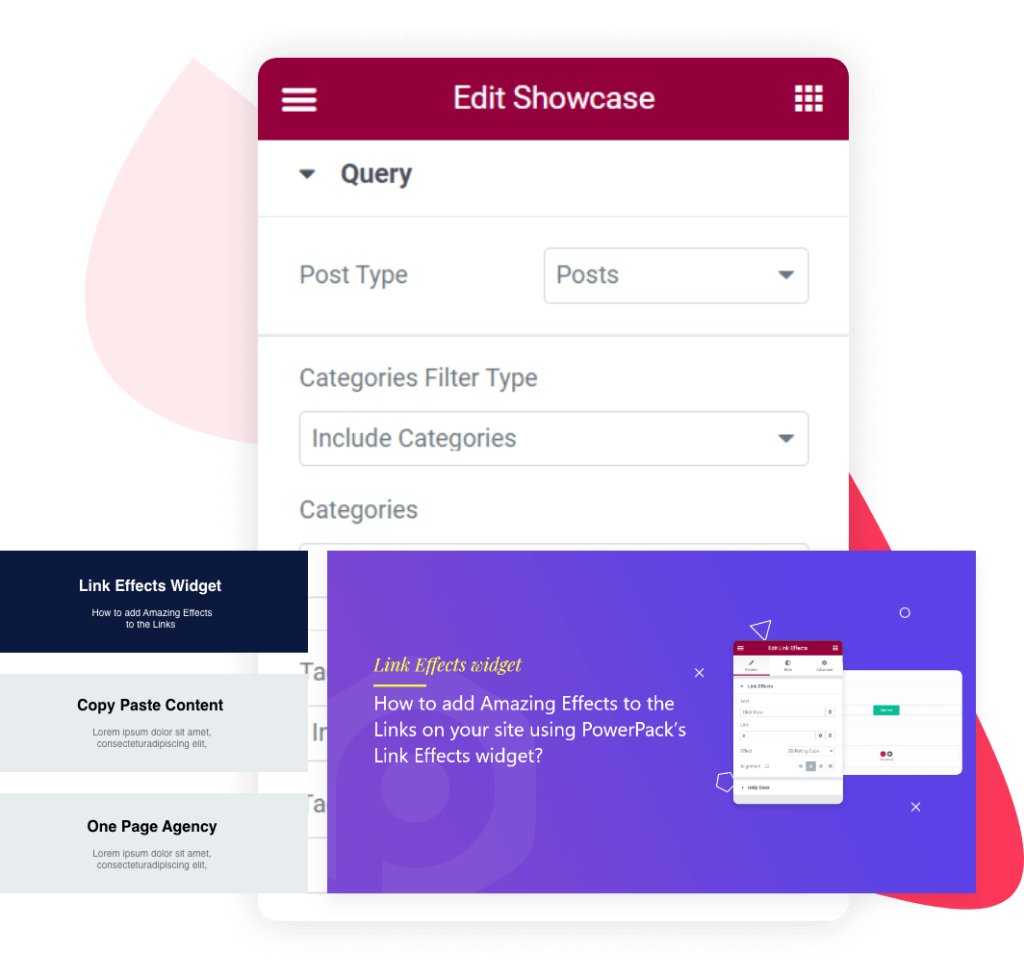 Display an Attractive Blog Posts Showcase
Display blog posts in an attractive showcase and define Advanced Custom Query as per content needs.
Create Images & Video Showcases
Build custom showcases and highlight Images, Videos on your WordPress websites with the Showcase Widget.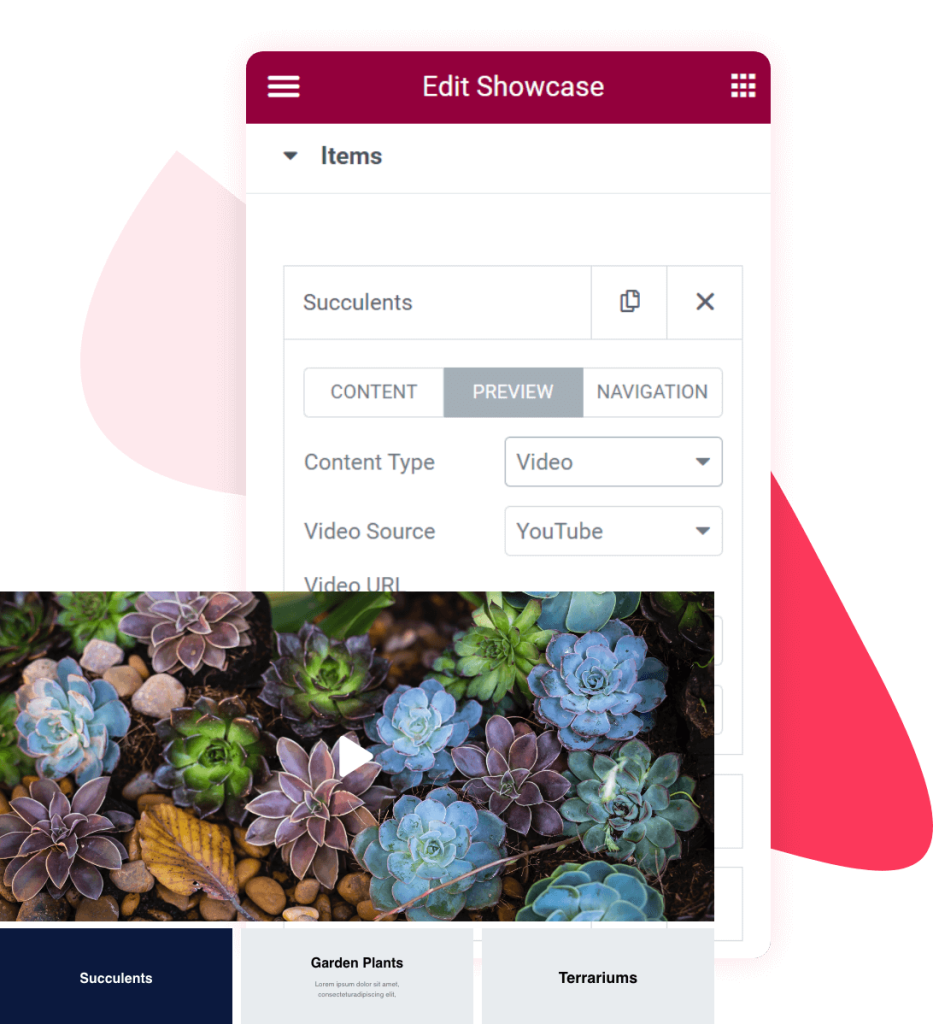 Showcase With Scrollable Navigation
A scrollable navigation option for an easy user interface.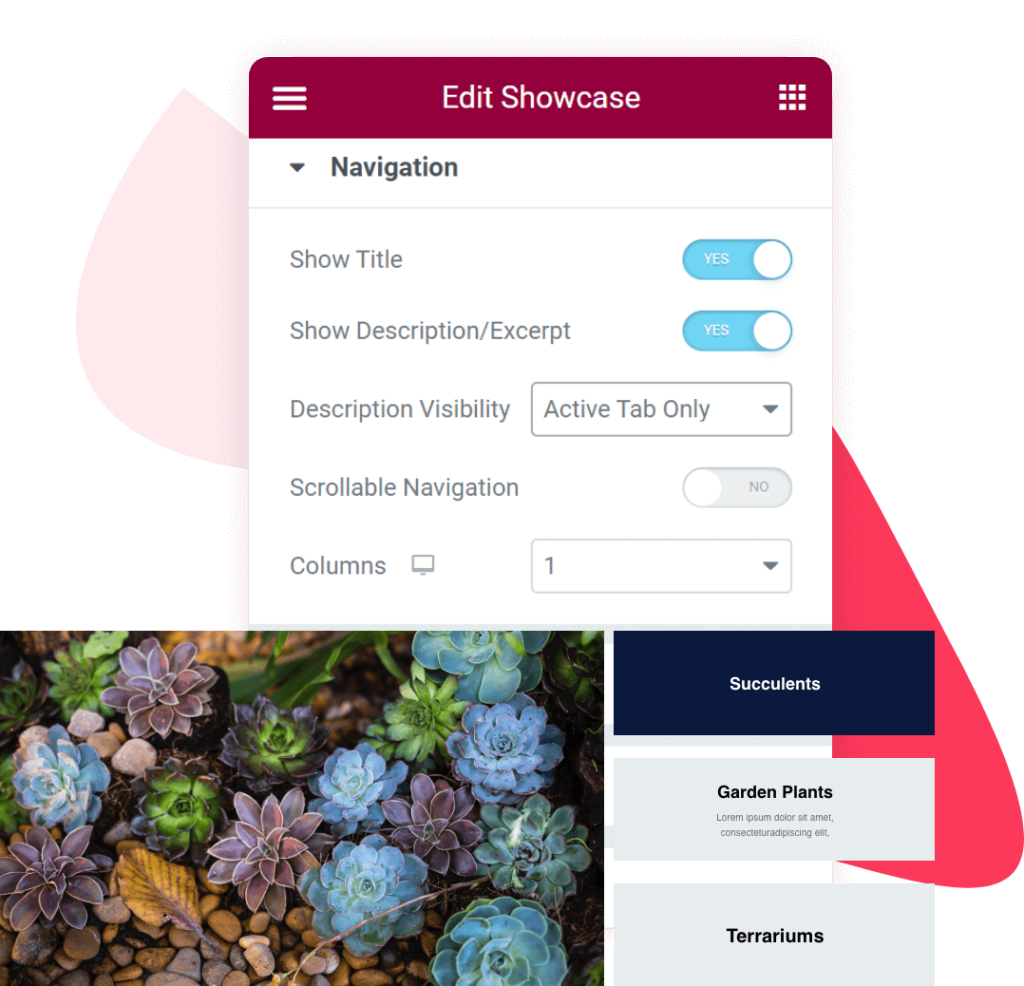 Advanced Navigation Controls
Get advanced navigation controls for your content showcase with the PowerPack Addons Showcase Widget. You get the flexibility to add an Icon or Image for showcase navigation.
Also, if you want to hide the Title and Description of the showcase, you can do it as well.
Position & Alignment Controls
Get complete control over the position and alignment of the showcase preview. Display it on, Left, Right, Top, or Bottom of navigation without wrangling with any custom code and installing additional plugins.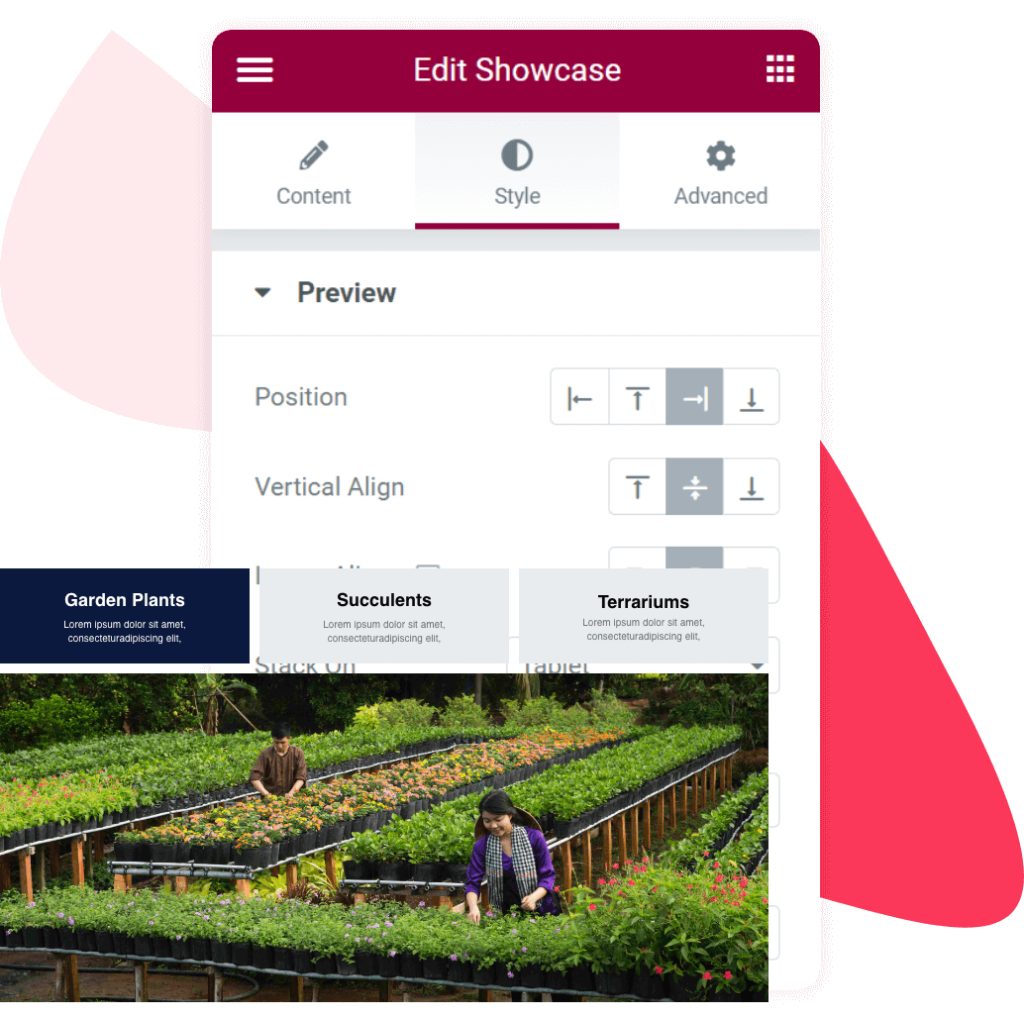 Advanced Showcase Widget Options
More advanced options to create seamless and beautiful content showcases with Elementor.
Add Slide or Fade Effect and create an eye-catchy showcase.
Enable Arrow, Dots, or Both pagination options for easy navigation.
Take complete control over each elements position & alignment.
Add a custom background and apply borders as per your choice.
Customize color & typography to create impressive showcases design.
Build a completely responsive content showcase design with PowerPack.