One Page Navigation Widget
Build a beautiful one-page website with amazing scrolling effects and styles using
the One Page Navigation Widget for Elementor by PowerPack Addons.
Build A Beautiful One Page Website
Looking for an easy way to create a beautiful one-page website using the Elementor plugin? PowerPack Addons got you covered. Elementor One-page navigation widget offers you a simple and easy way to build a one-page website in just a few clicks without the need for writing custom code.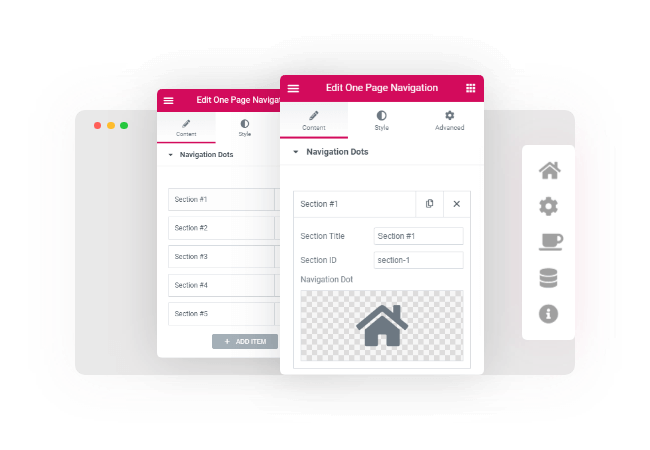 Simple Configuration, No Coding Skills Required.
PowerPack One Page Navigation widget is super-easy to set up, configure and use.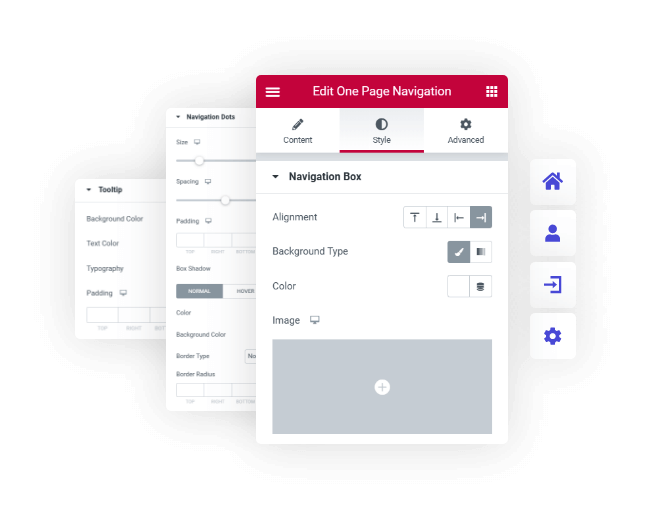 Use Custom Icons, Tooltips & Colors
Add stylish icons with tooltips and style them with custom color options. Elementor One-page navigation widget gives you the flexibility to insert any icons relevant to the sections of your single-page website.
The widget also gives you control over the color properties of your elements; you can easily style icons & tooltips that perfectly blend with your website looks.
Control Navigation Behavior
One-page navigation widget includes a navigation control that makes it easy to switch between sections easily. These navigation controls make it easy for your visitors to navigate through the content of the one-page WordPress website easily. This navigation setting includes: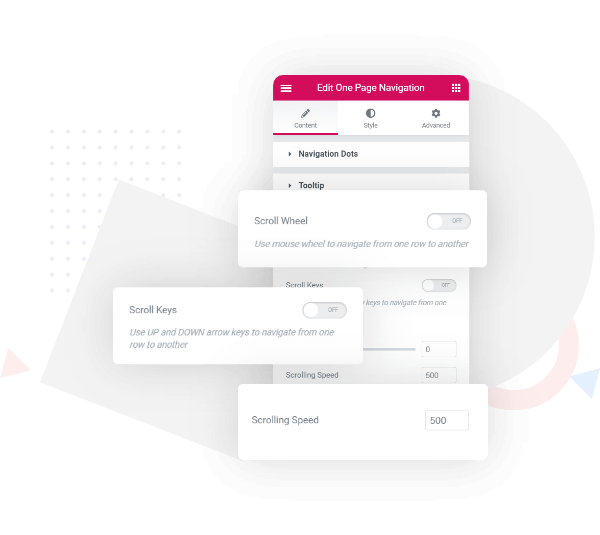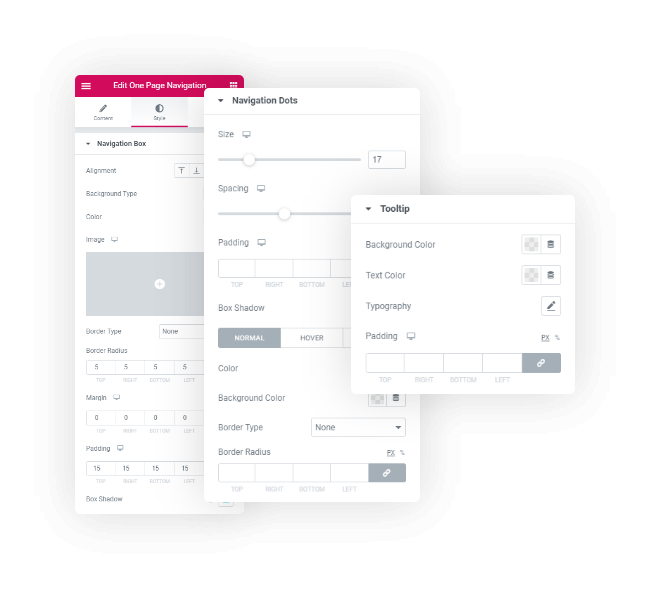 Fully Responsive & Highly Customizable
One-page Navigation widget provides extra controls and settings for responsive design. You can completely hide the navigation controls on mobile devices, thereby providing more visibility for the content. With smaller screens, it's always a good idea to keep the layout clutter-free.
Other than this, you can take complete control of every element's styling with easy-to-use options.
Features of One Page Navigation Widget