Ninja Forms Elementor Widget

Design the forms with impressive styling options and
customize the form in the way you want.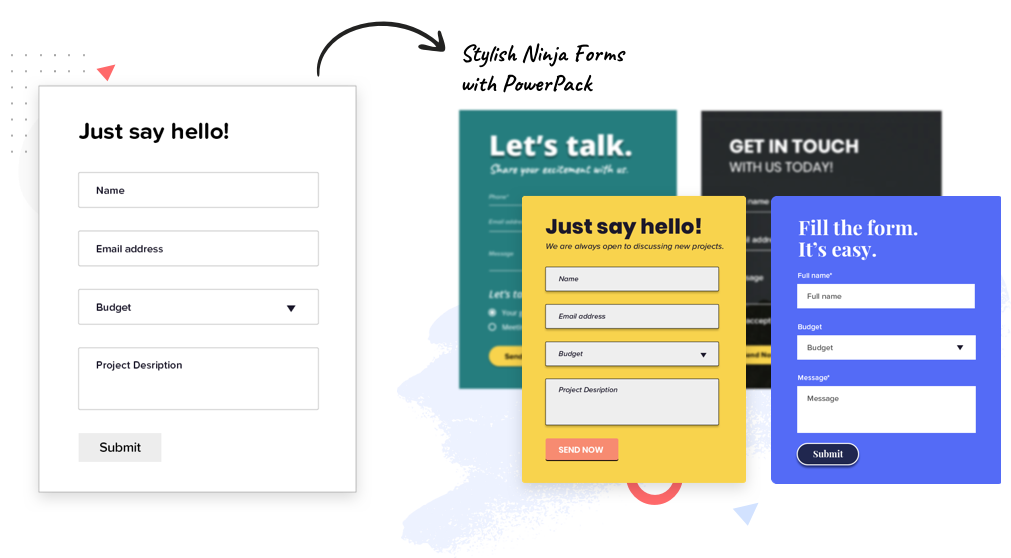 Advanced Layout and
Spacing Options for Ninja Forms
Create clean and stylish forms. The advanced layout and spacing options of the widget give you full control to manage the layout and spacing between all the fields.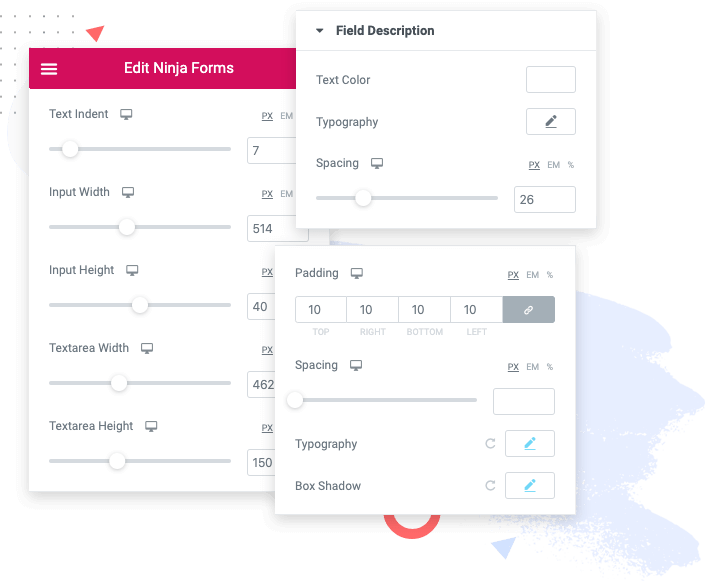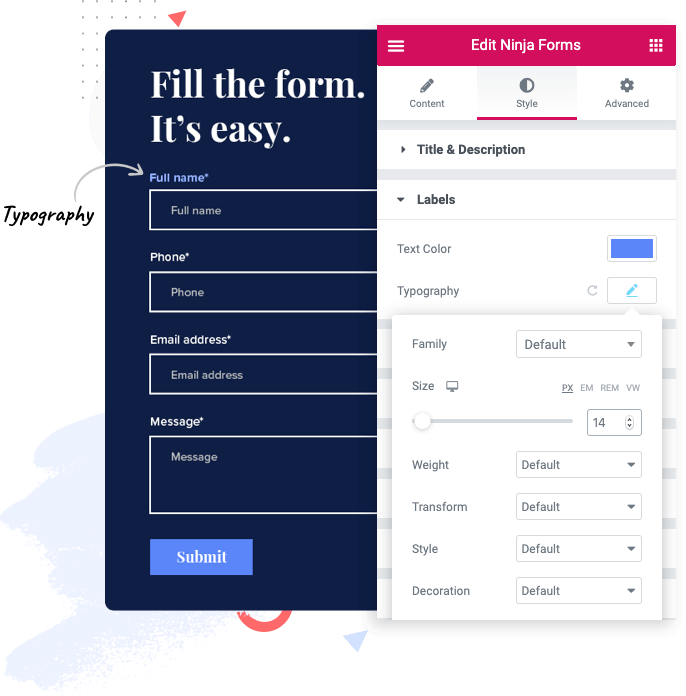 Build a Form that Perfectly Matches your Website Branding
Create an impressive form with all the advanced styling options available with the widget. These options let you design a contact form that perfectly blends with your brand and complement your website look.
Customize Radio and Checkbox Button
Enable Custom Styles Button of Elementor Ninja Forms Widget by PowerPack to reveal all the styling options for the radio and checkbox button of the form. With the available styling options, you can customize and create impressive radio and checkbox buttons for contact forms on your website.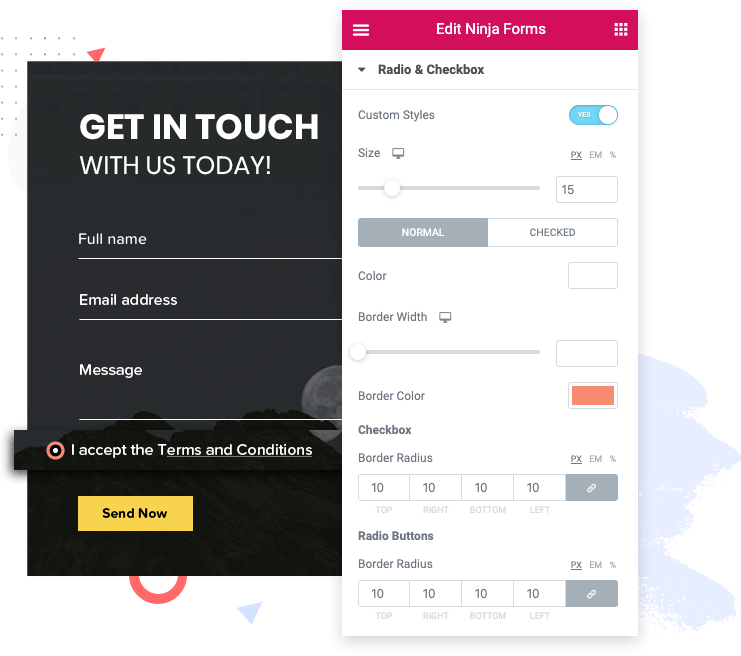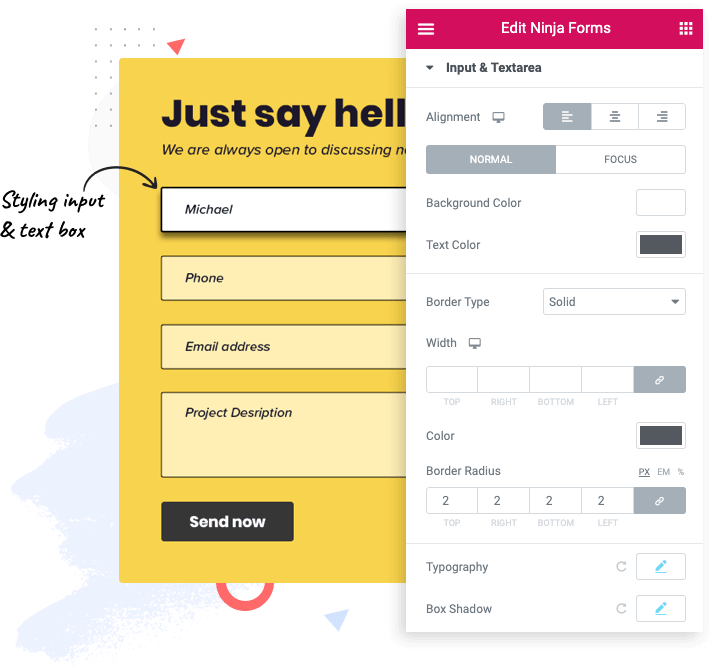 Customize Input Fields with Multiple Styling Options
You can easily customize and set the style for input fields of the form. You have complete freedom to choose the background and text color of the input fields. For highlighting the input box, you can add a border type and customize it further.
Add Styling to the Title & Description on Front-end
Ever want to customize the title of your form?
Now customizing form title and description is super handy with PowerPack Forms Widget.
This advanced form widget gives you the flexibility to add a custom title and description. With the impressive styling options, you can create eye-catch headings for the form.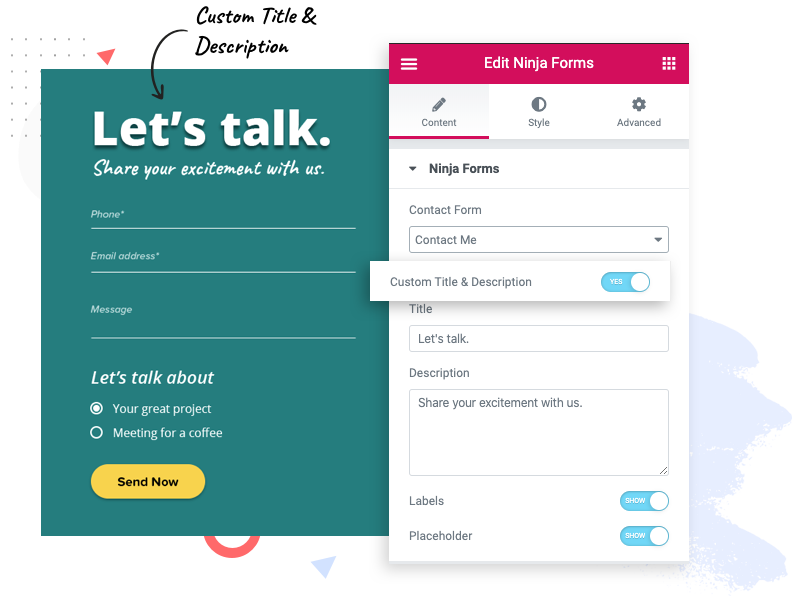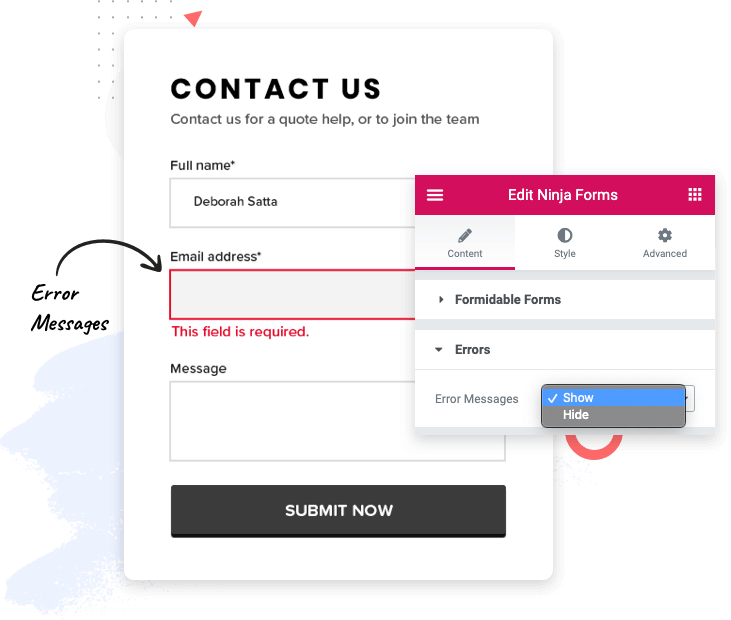 Customize Error Messages with Elementor Ninja Forms Widget
Customize background and style typography to display a stylish error message to your users. PowerPack is loaded with extensive styling options allowing you to style error as per your requirement. You can alter typography, choose text and background color, and can further customize the background of the messages.
Style Submit button for Higher Conversion Rates
Customize the submit button with the advanced styling options and make it worth clicking. This PowerPack form styler widget allows you to style the submit button of Ninja form by giving you the flexibility to select text & background color and many more effective styling options for the button.