Image Accordion Widget for Elementor
Display your images most spectacularly with interactive click and hover effects using the Elementor Image Accordion widget by PowerPack Addons. Easily combine pictures and display them in attractive accordions to enhance the look of your WordPress pages.
Powerful Picture Accordion Customizations
Want to change the look and feel of the accordion? Easy Peasy! You can revamp the entire look and feel of the images using the powerful Elementor Image Accordion.
No need to install a separate Elementor Image Accordion addon or plugin for advanced customizations. Image Accordions can be horizontal or vertical, so we added the functionality to create both! Just select the orientation from the settings, and the accordion will switch right away.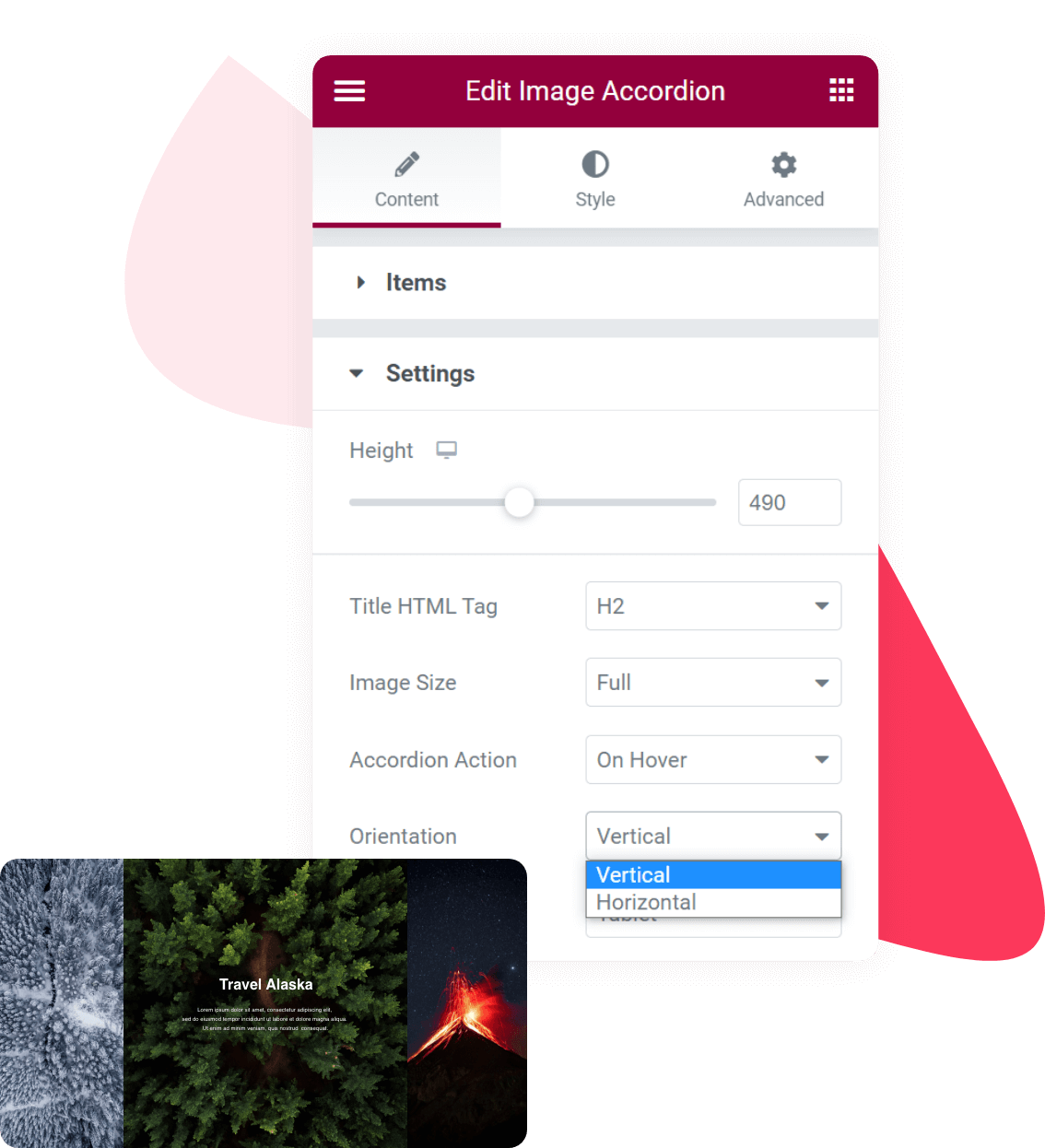 Flaunt images on your Elementor sites using the vertical image accordion style.
Horizontal Image Accordion
Not just vertical style, you can display images in a stylish horizontal accordion layout.
Make the accordion show the content when the user clicks on or hovers over the images. Simply select the trigger from the settings, and the accordion will start working accordingly on your Elementor websites.
Create Mobile Responsive Accordions With Images
Image Accordions can be quite wide for responsive devices, so why not make them stack on responsive devices? Simply select the device, and the accordion will stack on that responsive device.