Fancy Heading Widget for Elementor
Bored with the regular mediocre heading styles and titles on your page?
Now create attractive & noticeable headings with the Fancy Heading Widget of PowerPack Addons for Elementor.
Highlight Headings With Gradient Fill Effect
With PowerPack Addons Fancy Heading Widget, you can apply a beautiful gradient fill effect to the text & create a gorgeous heading on your WordPress pages.
Background Image Headings
Clip a background Image to create even more beautiful and attractive headings.
Get Complete Control Over Typography
With the Fancy Heading Widget, you get complete control of the typography to create multiple Elementor heading styles. You can choose fonts, alter the size, change style, and many more options in a single plugin.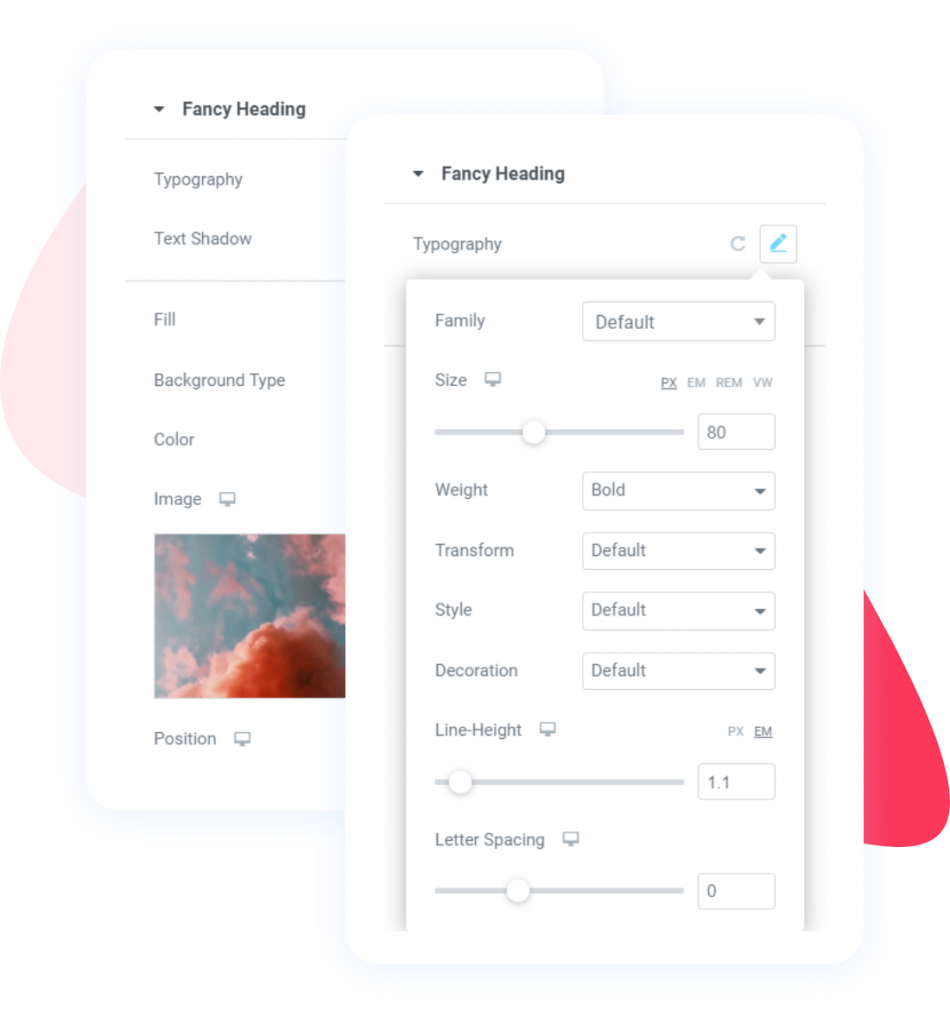 Customizing Elementor Headings Is Now Easy With PowerPack Addons for Elementor!
The simplest drag and drop Elementor heading plugin for your WordPress sites.
Creating beautiful headings on Elementor websites is now easy with PowerPack Fancy Heading Widget. Get extensive styling options and features to customize headers on your page without adding any custom CSS.