Display Special offers, discounts, and deals on your website with Elementor Coupon Widget by PowerPack Addons.
Create Discounts and Deals Section with Elementor
Do you want to display special offers on your website? Or create a landing page for your affiliate links? With Elementor Coupon Widget, you can list an unlimited number of discounts, offers, coupons, etc., on your website.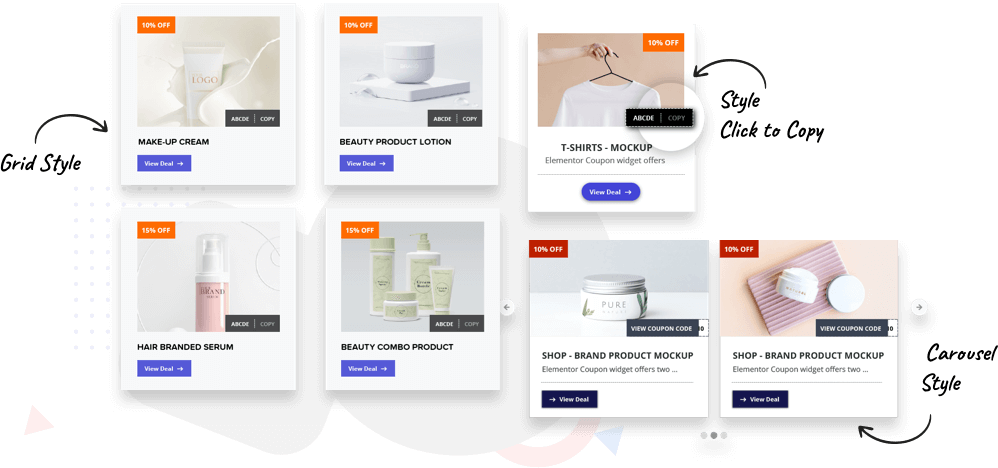 Build a page or section that is easy to design and style to match your website's branding. All of this can be done with your favorite page builder – Elementor.
Create Unlimited Coupons to Display Offers
You can use discounts and offers to convert your website visitors into customers. PowerPack Addons Coupon widget gives you the flexibility to display an unlimited number of discounts and offers on your web pages. You can add both dynamic and custom content for your coupon easily.
Use Dynamic Fields to Fetch Coupon Data
Elementor Coupon widget offers support for Dynamic Fields. So, you can use any custom post type and custom fields to display a dynamic grid or carousel of coupons, deals, offers, etc., on your WordPress website.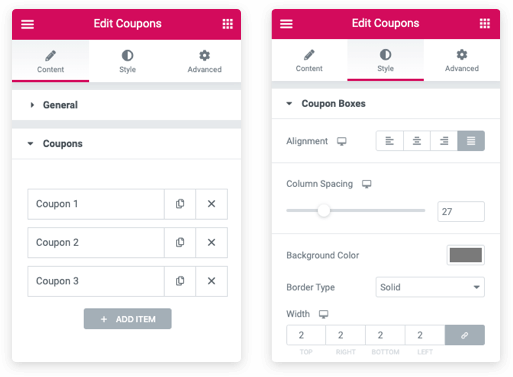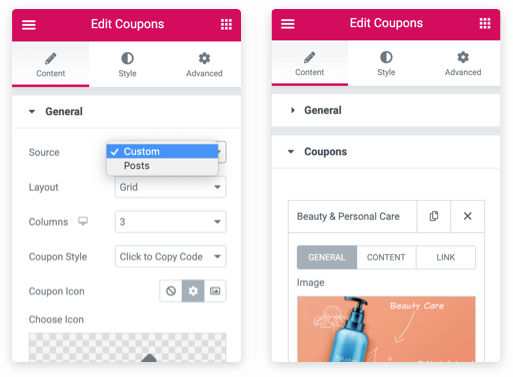 Create Coupons With Custom Content
Want to add only a few coupons and deals? You can do that as well. You can manually create as many blocks as you want while getting complete control over the design and content.
You can add images, custom text, custom discount percent & coupon code, or can make whatever other changes you need to bring your coupon in line with your preferences.
Elementor Coupon widget offers two layout options to display your deals, discounts, and offer blocks on the site. You can choose between a grid or a carousel. Scroll down to check some examples.
Display Coupons in a Carousel
Show Coupon Codes in Different Styles
Coupon Widget offers an option to enable three different coupon code display modes. You can easily choose coupons to show as "Click to copy," "Click to Reveal & Copy," and "No Code Needed" options.

Additionally, you have full control over the styling property of the coupon code. You can choose a color, and background, adjust typography and add margins to display an eye-catchy coupon code.
Highlight Discounts for Your Offers
Coupon widget is built with all the important marketing features in mind. In order to engage the site visitors, it's important to highlight the discount amount for every deal and offer that you are listing on WordPress websites. So, you can do this with the coupon widget as well.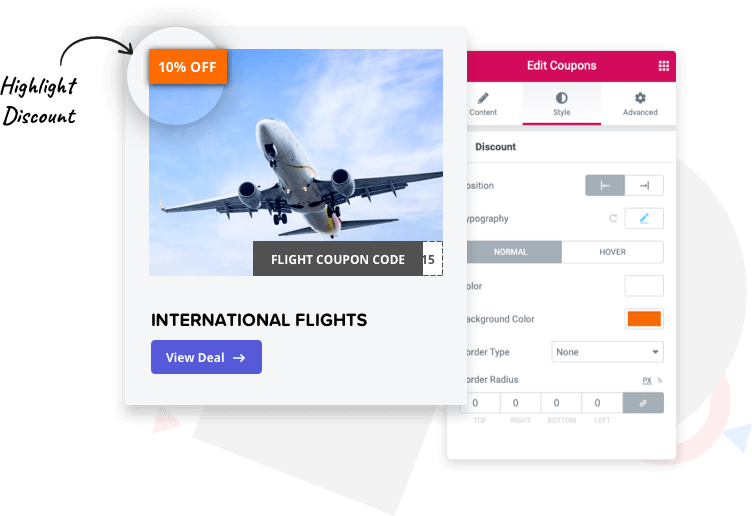 Adjust Discount and Coupon Positions
Set the position of the coupon content to make it look more attractive. With the PowerPack Coupon widget, you can adjust discount & coupon positions that grab visitors' attention.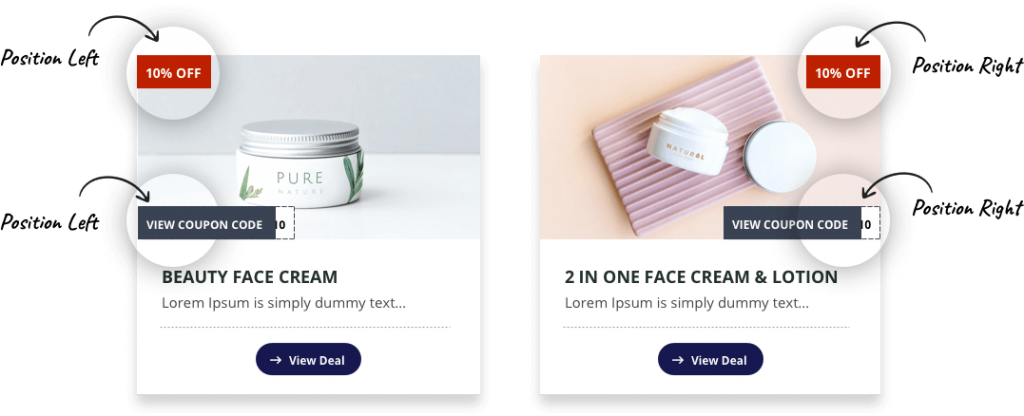 Easily Increase Conversions and Referrals
Discounts are known to be one of the powerful marketing tools that can help you increase your conversions at minimal costs. PowerPack Coupon widget comes with endless customization possibilities that allow you to display discounts and offers for your visitors.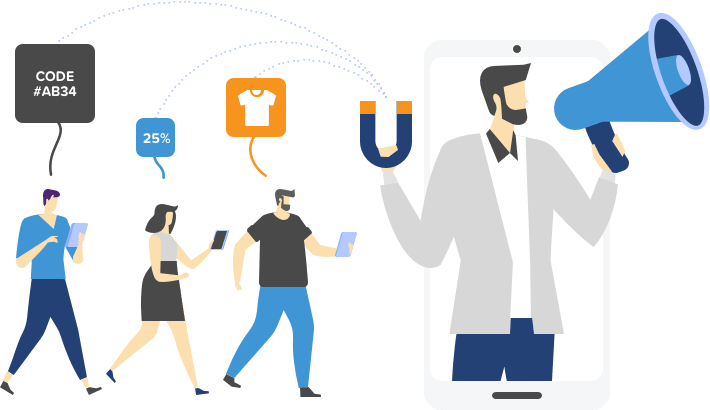 Features of Coupon Widget
Extensive styling options allow you to create stylish coupon sections for your website.
Create unlimited coupons with PowerPack widget! No additional coding skills requires.
Display deals, discounts, and offers in a simple responsive grid layout.
Carousel layout can be a lifesaver if you want to display more content in less space.
Three different coupon code display modes: Click to Copy, Click to Reveal & Copy, No Code Needed.
Showcase the discount amount for the users in elegant styles that stand out.